Free 5 Card Draw Poker Online
Before there was Texas Hold'em and most other poker games there was 5 card draw. With its history dating back to the mid-1800s, 5 card draw poker has been popular for generations because of its simplicity and the importance of the bluff to its overall strategy.
Still a home game favorite, draw poker is often played for low stakes with countless variations involving wild cards. As it teaches the basic rules of poker, introduces the concept of bluffing, how to bet, and the ranking of poker hands, 5 card draw is often the first game that new poker players learn.
While most modern players prefer Hold'em, Stud, or Omaha, 5 card draw poker used to be played in cash game format in most cardrooms. Even with the inherent element of luck common to draw poker, strategy is extremely important in terms of picking up tells, reading your opponents' betting patterns, and noticing the number of discards.
In fact, Mike Caro devoted an entire chapter of the original Super System to draw poker. When played in no-limit format, 5 card draw may be the best bluffer's game in poker.
There are several poker rooms that offer free 5 card draw online as well as real money games up to the $30/60 level. There are also games offered down to the microlimits with blinds as low as 25 and 50 cents. Games are spread in fixed limit, pot limit, and no limit formats and several tables are often filled up during both peak and off-peak hours. The following poker rooms are our top choices for playing 5 card draw.


Visit Poker Stars.

Available to U.S. Players.
TOP CHOICE
Poker Stars, currently the largest online poker room, offers 5 card draw both for free and for real money play. Poker Stars offers draw Sit n Gos, multi-table tournaments, and cash games. Stakes range from .25/.50 to $30/60 and include fixed limit, pot limit, and no limit games.
All variations are popular and several active tables can be found at all hours. Poker Stars is open to US players and our new players receive a 100% bonus.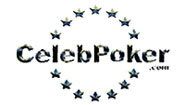 #2 CHOICE
Celeb Poker, now on the iPoker Network, also hosts 5 card draw tables for international players. Their draw games are fairly busy and are available in a number of different currencies. Positives from Celeb Poker include a 250% bonus for our new players and very loose tables.
Not available to US players.


#3 CHOICE
Paradise Poker has recently moved to the Boss poker network, which is known for its inexperienced player base. Paradise Poker offers 5 card draw games for free and for real money. Our players also receive a 100% bonus at the site.
Not available to US players.