The Best Free Rolls Online
Freeroll poker tournaments are just like any other multi-table tournament except that the buy-in is never cash. Many online poker sites offer free rolls that open to all players without any requirements. Other sites require a number of player points or raked hands in order to qualify for the event.
Freeroll tournaments have been experiencing a traffic boom, as new players or experienced players with limited bankrolls compete for a prize pool without a monetary investment. These events typically fill up very quickly. We give comments on each site's freeroll offerings in our online poker reviews.
Please note that sorting by time zone or poker room will give you the results in a new window. This may trigger your pop-up blocker and you'll need to temporarily allow pop-ups from this page if you'd like to view the results.
More poker information:
• US Poker Rooms
• Online Poker Reviews
• Credit Card Poker Rooms
• Poker Minimum Deposits
TOP CHOICE
Even though it's new to this space America's Cardroom easily deserves the top slot thanks to one revolutionary concept: on-demand freerolls. Players no longer need to remember freeroll schedules or stress about registering on time. The event simply begins when a handful of players registers for it.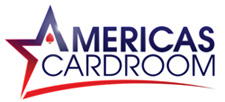 Visit America's Cardroom.

Available to US Players

America's Cardroom has such absurd late registration times that players can join in at any time an hour or more after it's already started. If you get in on one of these early you experience an interesting arc to the tournament where you can accumulate chips while players keep joining with short chip stacks.
The prize pools are usually small ($10), but you can't beat the ability to play freerolls at any time. For most players these are useful as a secondary window to take out your aggressions and tedium on when you aren't hitting the deck in your real tournament or cash game. It's also a good way to get used to the mechanics of the software risk-free.
Positives of America's Cardroom include a 100% bonus for our players, the most cash games in the US market, and a $1,000,000 guaranteed Sunday tournament. Read our complete America's Cardroom review for more details.
#2 CHOICE
BetOnline is next on our picks for the best freerolls online both in terms of prize amount and frequency. They give away almost $800 daily in freerolls and run an event every hour. The highlight of the day is a $200 freeroll at noon EST.

Visit BetOnline.

Available to US Players

There are no restrictions for entry, which can mean astronomical numbers of between 2,000-3,000 entrants. Prizes go to the top 10 finishers, concentrating bigger winnings to the final table rather than spread out minuscule amounts over hundreds of players as a normal paid tournament structure would.
Some hours see 2 BetOnline freerolls on the schedule with the second solely giving out frequent player points, which can be used to enter select tournaments. At 24 or more no-restrictions freerolls per day this poker room easily leads this category.
Players who do go on to deposit real money will find the highest US credit card success rate in the industry. While the freerolls used to be one of the few promotions offered to our new players there is now a 200% bonus, which is currently one of the largest online.This is in addition to an instant free sports bonus and instant free tournament entry money. The cash tables are also our pick for the loosest in the US market. Read more in our in-depth BetOnline review.
#3 CHOICE
Full Flush Poker is a surprise newcomer to the US market, but one that has been successful thus far at decent traffic, very good cash game profitability, and regular freerolls.
Beginning life in late 2013 as a beta with real-money freerolls they've continued to offer some of the best in the US market without an enormous number of entrants.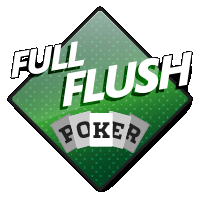 Visit Full Flush Poker.

Available to US Players
There are usually about 5 daily freerolls of $50, $100, $100, $10 (turbo), and $150. With these being completely free to enter the $400+ daily is much better than the token $5 or $10 given out by many sites.
For those stepping up to real-money play Full Flush offers a private $1,000 first depositor freeroll. This is held once monthly and the field is minuscule compared to the no-holds-barred open-registration events.
Deposits start at a low minimum of $25 and I believe the overall bonus is currently the best online with 20% instant cash, a 150% play-based bonus, and $22 free tournament money.
Read much more about this site in our Full Flush Poker review.
#4 CHOICE
Carbon Poker is one of my top choice for freerolls not because of the impressive $50,000 given away monthly but because most of it is still up for grabs with no restrictions.
Carbon offers 5 daily restriction-free tournaments with $200 prize pools each, which is both more often and for greater prizes than their competition. Even though every one of them will be a wild crapshoot against hundreds to thousands of players there is no buy-in and no player points or previous deposit required.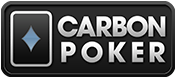 Visit Carbon Poker.

Available to US Players
It's just free money for anyone to take a shot at, which was the sentiment of freerolls during the earliest days of online poker before they became largely locked behind a deposit-wall. As they are so unpredictable and long-lasting these events are most useful for getting familiar with the software or as a second table to stop yourself from getting impulsive at your main table.
Two of the daily freerolls are Omaha and HORSE, which can serve as a good introduction to those variations.
For regular players earning points in the VIP program carbon offers 5 more potential freerolls with prize pools ranging up to $3,500. Finally, there is a $500 daily private freerolls for that day's new depositors.
For players who do make a deposit the minimum is very low at $25 and the US credit card success rate has been excellent for a couple of years now with declined deposits rare.
The bonus is 200% up to $5,000 with a few exclusives for our players including free personalized coaching and free tracking software. Quality of play is one of the lowest left in the US market with very soft cash games. Read more details in our Carbon Poker review.
#4 CHOICE
Another non-US poker room you'll see frequently on our best freerolls tracker is 888 Poker. Their freerolls are fairly generous at $75 or more but prizes are credited to your bonus account rather than as actual cash.
888 Poker is one of the few poker rooms left offering regular freerolls and bonus money can be just as good as real money for regular players.


Not available to US players.
A significant benefit of freerolls that are only beneficial to regular players is it helps keep the attendance clear of freeloaders and heightens your chances of actually coming in the money.
888 Poker has experienced a rejuvenation of late with busy tables, an $8 no-deposit bonus for our players, and probably the loosest overall tables online. More details are available in our full 888 Poker review.
#5 CHOICE
Poker Stars has some of the best freeroll payout potential but required a greater time commitment and a continued run of success. You'll find a freeroll every hour with massive number of entrants.
Survive to the top 64 or so and you'll gain entry into a larger freeroll worth up to $2,000. The actual potential dollar amount is, by far, the best at Poker Stars.

Not available to US players.
Despite disallowing US players Poker Stars remains the world's largest online poker room and can afford to host larger freerolls. They still have the largest tournaments, strong software, and a competitive 100% bonus for our players.
Their freerolls offer a large enough potential prize that they're worth having open as a side window to your main game. Read more in our full Poker Stars review.
#6 CHOICE
Frequent appearances in our schedule above are also made by PKR, offering small freerolls at least very half hour. The catch is that they're painfully small with a $5 prize pool, albeit with no entry restrictions or additional qualifiers to win. With the current state of freerolls and the extremely engaging software they deserve a slot on this list.
As mentioned in our full PKR review this is the only current poker room that offer 3D rendered environments and customizable full-bodied avatars. Save for microlimit players bankrolls aren't going to be built from PKR freerolls.

Not available to US players.
The freerolls best serve as an excuse to try out the excellent software with some semblance of real money at stake. Other strong features include a high 100% bonus and an above-average player rewards system.
DELISTED
Our second choice for US freerolls is All In Poker, which is the only other reputable US poker room offering regular freerolls.
Despite being a fairly unknown skin this site is part of the Cake Poker Network, which is one of the oldest surviving US networks. Their cashier is reliable, the player traffic is established, and the tables are quite loose.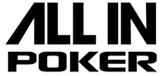 Available to US Players
Rather than offer actual small cash prizes for their freerolls All In Poker hands out Gold Chips, which are the rewards given to players for Cash game play and tournament entries. Gold Chips can then be used in place of cash for most tournaments.
DELISTED
A largely unknown poker room that shows up on our best freeroll tracker throughout the day is Gear Poker, who runs freerolls up to $100 at least every hour. They are on the Action Network, which has grown to become a respectable mid-sized option with high cash game traffic.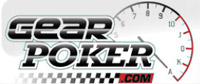 Not available to US players.
Gear Poker has largely flown under the radar thanks to little marketing and not accepting US players. For those outside the US they do offer some of the best freerolls online with very few requiring player points to enter.
The cash game traffic here is also quite loose with full tables up to the $5/10 level.
If you enjoyed this, you might also like:


Poker Rooms Accepting US Credit Cards


Poker Rooms with Low Minimum Deposits


Poker Rooms Accepting eCheck Deposits


Explanation of US Poker Legislation
• View all of our top poker pages.
• Read our full poker reviews.