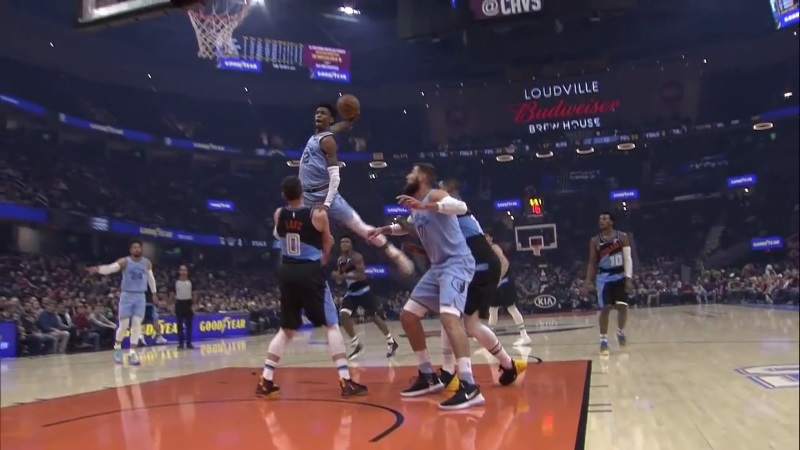 When the NBA resumes at the end of July, things will be far different than we have ever seen before. Any team within four games of the eighth seed will fight in a play-in tournament to try and grab the seed.
Normally, records alone determine things. Not this time. The West will be crazy.
The Favorites
Unsurprisingly, the team currently occupying the eighth seed is considered the favorite to get the spot. The Memphis Grizzlies (-200) are 3.5 games up on Portland, the team closest to them. A new coach plus a new system and the No. 2 pick, Ja Morant, coming in gave them a huge boost.
They have solid depth at several positions and are a team that can outwork any of their opponents. This will be the first chance for many folks to see them on the national level. And they are no cakewalk.
Morant is a tireless worker dedicated to doing all that he can to bring big wins here. And with Jaren Jackson Jr. and Dillon Brooks, they have two-way standouts that can knock the three-ball down at a high rate.
The Next Tier
There are several teams within striking distance of the Grizzlies with a (small) opportunity to shoot ahead during the eight-game regular season that teams will play in Orlando. Two teams specifically find themselves with the best opportunity to do so.
First is the Portland Trail Blazers, with the odds of them getting the eighth seed set at +275. But this will be no cakewalk for them.
They will be working with a very different roster from the one they had when the season was suspended. On the bright side, they'll finally get Zach Collins and Jusuf Nurkic back.
But on the downside, Trevor Ariza will not be joining them in Orlando, and a thin forward corps now gets even thinner. This likely means that Carmelo Anthony has to play small forward, which he hasn't done since leaving New York. At least they finally have two centers.
The onus will fall to Damian Lillard, who has carried them through this up-and-down year. He and CJ McCollum hold all of the cards.
The other team is the young-and-exciting New Orleans Pelicans. Armed with +350 odds, the Pelicans could have anything happen. They have many standouts in Brandon Ingram, Lonzo Ball, and Jrue Holiday, as well as the crown jewel, No. 1 draft pick Zion Williamson.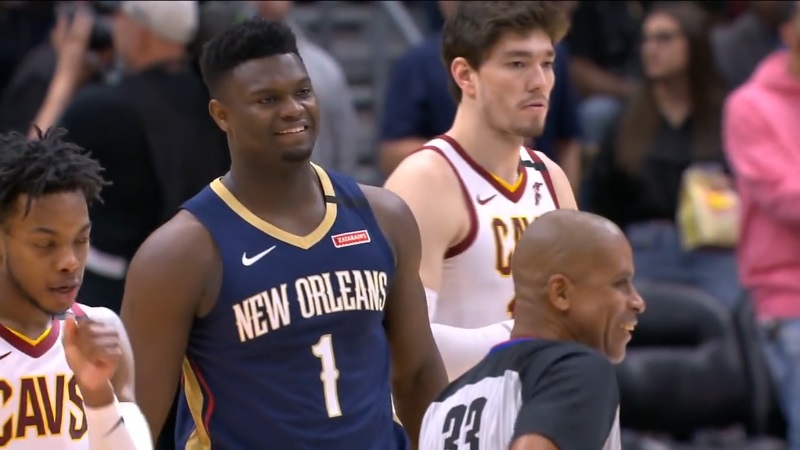 They are bristling with energetic players and guys that always work hard. Considering it began the year with a 6-21 record, for New Orleans to be where it stands now is extremely impressive. They'll need to lean heavily on Ingram and Williamson to try and have a shot at the eighth seed. But you never know.
The Others
Three other teams are coming to Orlando with hopes of a miracle playoff berth: The Kings (+1200), Suns (+1500), and Spurs (+1800). The Kings are in the best position of the group, though they still face an uphill battle.
They're still trying to figure their rotation out, but they have enough veterans and talent to stay as hot as they were when play stopped.
For the Suns, they're going to be without Kelly Oubre. They need Devin Booker and DeAndre Ayton to absolutely explode, and they will likely need to go 6-2 or better to have a real opportunity.
There are little to no expectations for the Spurs. They don't have LaMarcus Aldridge, and they haven't played much good basketball this year.
It is the potential end of the Gregg Popovich era, and it'll just be nice to see that beautiful ball movement for a few weeks.
These teams need to be within four games of the Grizzlies in the standings at the end of the eight games to get their shot.