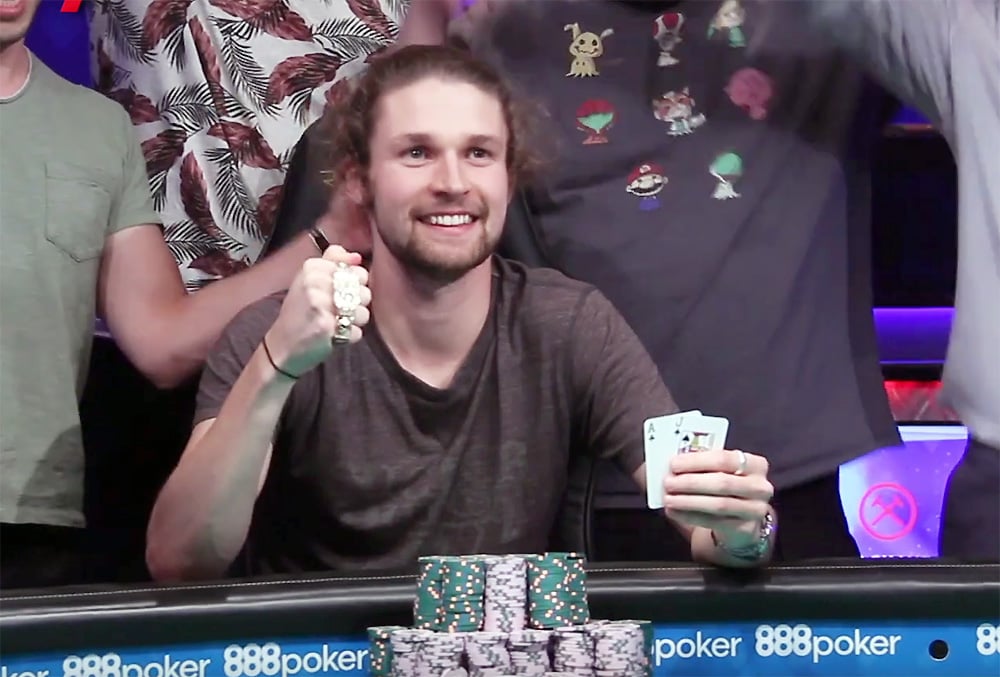 In his fourth year entering the World Series of Poker, Ben Heath has won his first bracelet. While taking down the $50,000 High Roller would be an incredible milestone for any poker player, Health's win was made even more interesting by a mistake at the final table.
The Controversial Hand in Question
At this time, the table had been four-handed for about two hours. Sam Soverel raised from under the gun and Dmitry Yurasov, who was on the button, went all-in with the Ace and 10 of Diamonds. Andrew Lichtenberger folded from the small blind while Heath used a time bank card for an additional 30 seconds to make his decision.
Soverel then folded his hand – out of position, mind you. He mistakenly thought the action was on him and offered genuine apologies when he was called out by Yurasov, but the damage was done; Heath had already called with the Ace of Spades and Queen of Diamonds, taking Yurasov out of the event.
"It feels better than I thought it would. I was real sure when I was younger that I didn't really want [a bracelet]. I'd take second. But I really wanted one this year", Heath said in an interview with WSOP.com.
According to Heath, "it was going in anyways", so Soverel folding out of position didn't affect his decision to call. He had only request for a time extension because he wanted to think through the situation a little longer.
Then, it wasn't long before Soverel was eliminated and Heath found himself heads-up with Lichtenberger. His Ace-King beat his opponent's Ace-Jack, winning Heath the bracelet and a prize worth $1,484,085.
In Other News… LuckySpewy1 Takes Down WSOP Online Event
Today was also a great day for Yong "LuckySpewy1" Kwon, as he won the $400 NHLE online event for $165,263. He beat out 1965 runners and 860 rebuys to earn this tidy sum.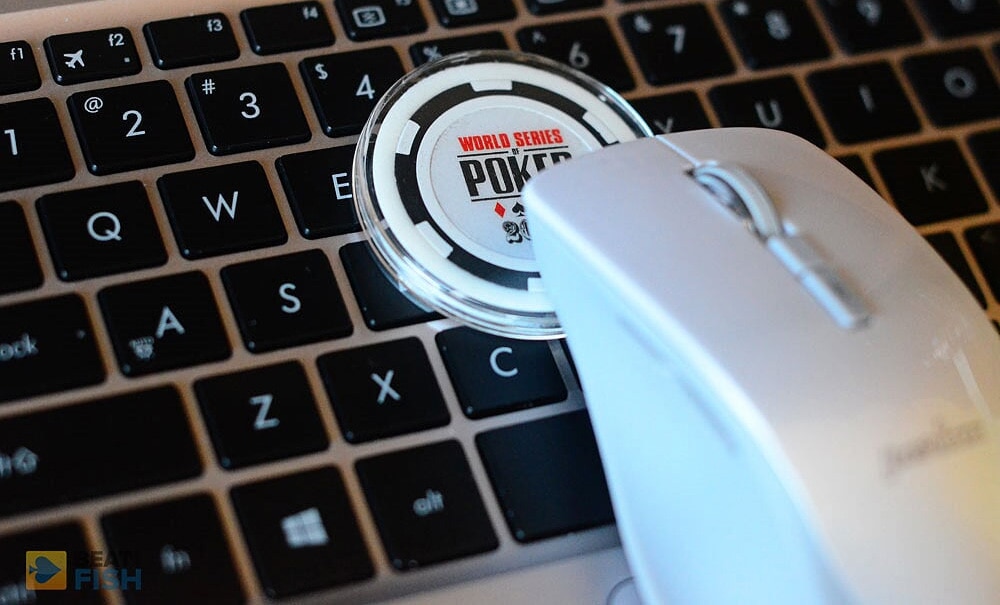 In the final hand, Kwon found himself with the 6 of Diamonds and 7 of Hearts against Gabor "MeatisMurder" Szabo's 5 and 6 of Spades. When the board came down, Kwon had made trip 7s and was declared the tournament winner.
Hellmuth's 15th Bracelet Hunt
Phil Hellmuth also made it to the final table of the online event, but was eliminated in fifth place. At the 50th World Series of Poker, Hellmuth certainly has his heart set on earning his 15th bracelet, but that will have to come from another event.
Currently, he's in the running for the $600 NLHE Deepstack, along with Erik Seidel, Daniel Negreanu and Joe Cada. At the end of the event's first day, he's nearer to the bottom of the table than the top – but there is still plenty of time left for Hellmuth climb his way back up.
Guillermo Padilla closes out Day 1 of this event as chip leader with 740,000 chips. David Elet isn't very far behind in second with 702,000.
The $600 NHLE Deepstack continues tomorrow, and we can't wait to see how this event unfolds. With plenty of big names in competition for a bracelet, it is sure to be an exciting final day.