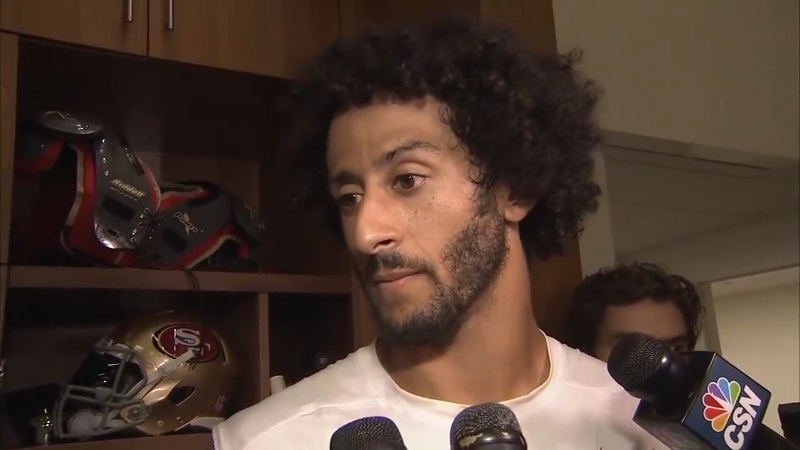 As protests against social injustice and police brutality spread across the country, so too does a renewed interest in former San Francisco 49ers quarterback Colin Kaepernick.
Kaepernick's return to the NFL now feels closer than ever after league commissioner Roger Goodell said he would "support" and "encourage" a team to sign the quarterback. Goodell's statement came during a television special where sports commissioners addressed the challenges of returning to the field, ice, and court.

"Well, listen, if he wants to resume his career in the NFL, then obviously it's going to take a team to make that decision," Goodell said. "But I welcome that, support a club making that decision, and encourage them to do that."
Goodell also noted the possibility of Kaepernick working with the league in other ways. "If his efforts are not on the field but continuing to work in this space, we welcome him to that table and to help us, guide us, help us make better decisions about the kinds of things that need to be done in the communities," Goodell said.
The 32-year-old quarterback has not played in the NFL since 2016 when he began kneeling during the national anthem to protest police brutality against people of color. He chose to test free agency in the 2017 offseason and has yet to be picked up by a team.
Momentum Growing for Kaepernick's Return
Every new development seems to be adding momentum to the idea that Kaepernick could be on an NFL roster by the start of the 2020 season.
The "Black Lives Matter" movement has led to a resurgence of Kaepernick's notoriety and returned him to the forefront of NFL conversations.
Earlier in June, Goodell released a video statement on behalf of the NFL in which he apologized for the league's delay in listening to players on the subject of racial inequality.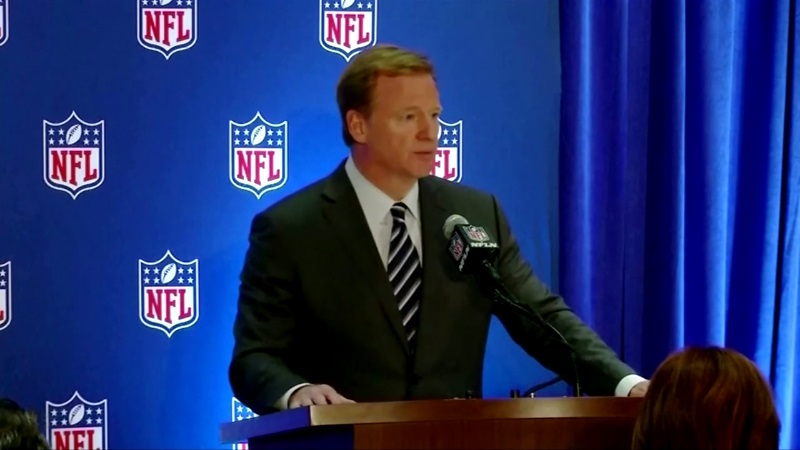 And on Monday, Goodell praised Kaepernick and his peers. "What they were talking about and what they were protesting and what they were trying to bring attention to was playing out right in front of us — and tragically," Goodell said. "And so all of us saw that, and it was difficult for all of us. And so that was an important point for all of us."
Already Interest?
Last week, Seahawks coach Pete Carroll told reporters he received a call from another NFL team asking about Kaepernick. According to Carroll, he was left with the impression that at least one NFL team has an interest in Kaepernick.
For the moment, Kaepernick's name is a staple of sports talk, and it doesn't appear that it will be disappearing anytime soon.
As momentum builds toward Kaepernick's return, the QB is beginning to show up on NFL prop bets. For example, Kaepernick is relatively high on odds to win the 2020 Comeback Player of the Year.
Kaepernick's +1200 odds to win that award place him behind only five other players: Ben Roethlisberger (+250), Rob Gronkowski (+450), J.J. Watt (+700), Matthew Stafford (+750), and A.J. Green (+1000).
Favorites to Sign Kaepernick
Obviously, Kaepernick's chances at winning any individual award begin with him making an NFL roster. So, which team is most likely to sign Kaepernick at this point?
Although the odds currently favor Kaepernick not being on an NFL roster for Week 1 of the 2020 season, there's also a list of landing spots with some favorites that make sense.
Topping the list of potential suitors is Minnesota, the origin of the recent social injustice and police brutality protests. The Vikings hold odds of +950 to sign Kaepernick.
Next on the list is Baltimore at +1800. Kaepernick would be a strong fit with the Ravens as a dual-threat QB who plays a similar style as Lamar Jackson.
The other favorites to have Kaepernick on the roster for Week 1 of the 2020 season are the Bengals (+2000), Steelers (+2500), and Bears (+2500).