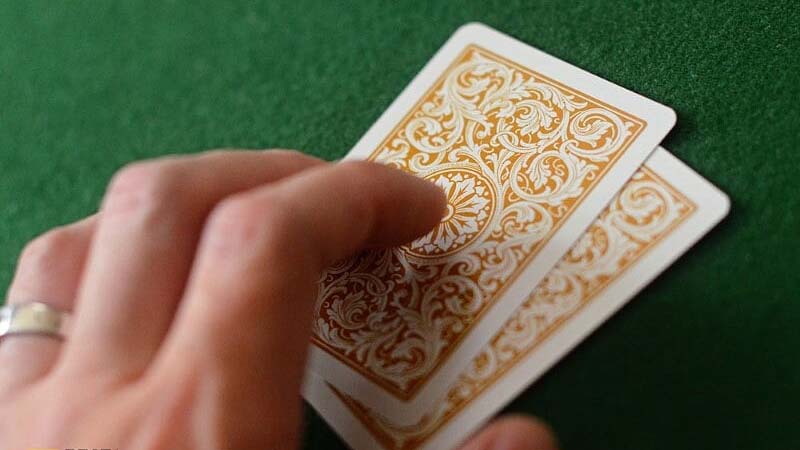 Casinos across America are preparing to open after being locked down for weeks due to the coronavirus pandemic. Many gaming venue operators have plans in place to protect poker players altogether, but Wynn will be scrapping the game altogether for now.
Wynn's Reopening Plans
Wynn casinos have been closed for two months, and they will look very different when they have opened to the public again. The operator wants to ensure that contact between guests and staff is limited, with plans to enforce several safety measures.
Players will only be permitted to play at every other slot machine, with the space between games enough to inhibit close contact between players. There will also be a specified limit to how many players can be sat at any one table game. In some cases, temperature checks will be carried out.
Poker Rooms Will Remain Shut
Poker will not be included in the games on offer at Wynn Resorts. Safety measures for the game were initially published for the game in the company's guidance, but it seems that the casino's operators have axed their plans to reopen poker games at Wynn venues.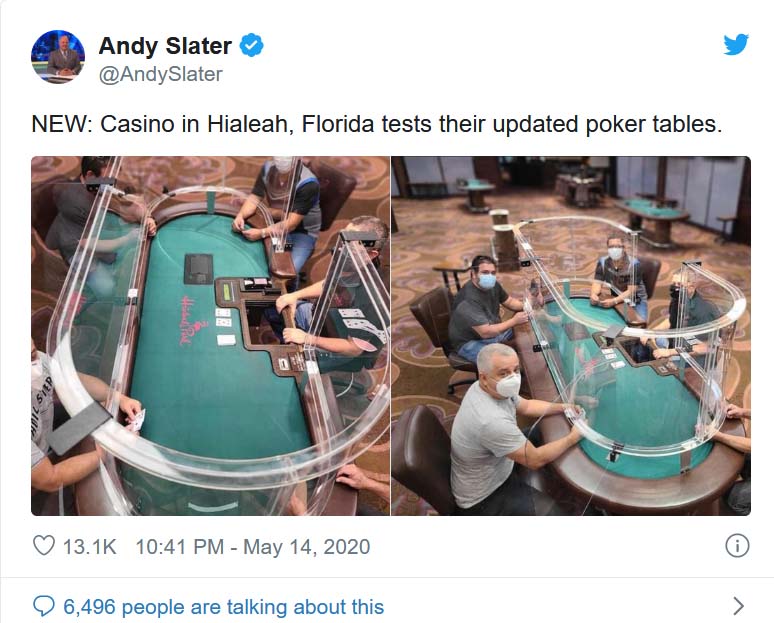 Poker rooms do tend to be quite crowded, so Wynn is taking the 'better safe than sorry' approach – even though social distance rules could be enforced. Bloomberg also states that poker is one of the least profitable games at land-based casinos, so it makes sense that Wynn will be taking its time to reintroduce the game.
"We don't in any way want to do anything we can't execute as safely as possible," says Brian Gullbrants, President of Encore Boston Harbor.
Extensive Safety Guidelines at Wynn Resorts
Wynn has also created extensive guidelines for health and safety measures. Just the summary for the company's  Health & Disinfection Program is 20 pages long. A statement from the guidance reads:
It relies on the best available science on disinfection methods in consultation with professional infectious disease experts from the best academic institutions in the country. We will continue to refine and update the plan as our experts provide us more advice. Our procedures are extensive and not applicable to all resorts in our industry.
The document outlines all of the methods that will be used to protect the health of employees and guests. This includes guidance for:
Thermal Cameras
Physical Distancing
Hand Sanitizer
Face Coverings
Signage at the Front and Back of House
They have thought of every possible solution for preventing the spread of COVID-19 at Wynn resorts across the country. The summary outlines how physical distancing will work in every area of each venue, from queues to shops, pools to salons – everywhere that could potentially be occupied by a patron or staff member.
Disinfecting and cleaning procedures have also been specified in the document. Staff will be trained on how to keep the venue safe and clean, as well as receiving guidance on handwashing COVID-19 screening and personal protective equipment.
We have seen several casinos reopening after lockdown, and plenty of operators are in the process of making plans to do so. It seems like every casino operator has different plans for what a safe post-lockdown casino floor should look like, so it's important to check with your local brick-and-mortar casino to find out which games will be on offer and what safety precautions will be taken to keep you safe.