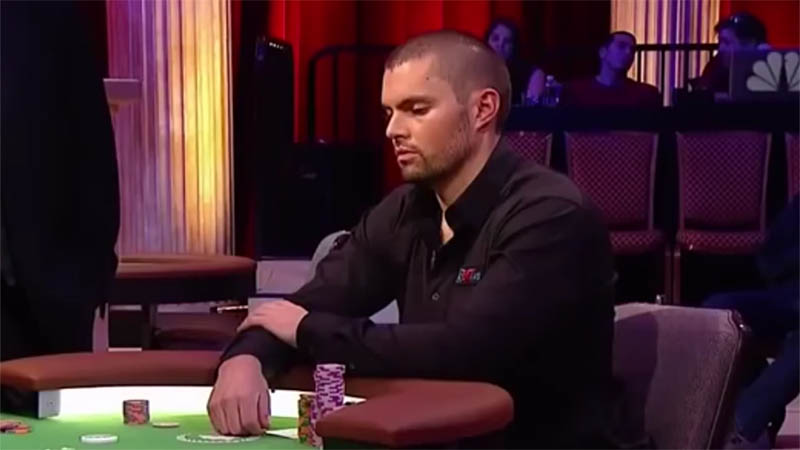 David "Doc" Sands has become the first professional poker player to test positive for Coronavirus. He recently took to Twitter to share his experience, raising awareness of the importance to self-isolation during this trying time.
Doc's COVID-19 Diagnosis
According to Sands' Twitter post, he first started experiencing symptoms last Monday when he came down with a headache, a wet cough and postnasal drip. He didn't have the fever or dry cough that are characteristic of Coronavirus.
1/ I was diagnosed with COVID-19 last night. I want to share my experience in case it is helpful to others. I am 35yo male with no preexisting conditions who is married with two children. I don't smoke, rarely drink and workout 4x/week during normal times.

— David Doc Sands (@Doc_Sands) March 22, 2020
He spoke to his doctor on Tuesday, but was refused testing since Sands and his family has been self-isolating since the week prior. Eventually, the poker player decided to get a second opinion – which turned out to be the right thing to do, as he was diagnosed with COVID-19 on Thursday night.
His diagnosis dispels some of the myths about the virus that have caused some people to take the pandemic more lightly than it should be, such as Coronavirus being a disease that only seriously effects older people;David Sands is just 35 years old. He also had no pre-existing conditions, despite people with certain conditions such as heart disease and diabetes being at a higher risk.
How Was It Contracted?
Sands had been taking necessary precautions for quite a while before his diagnosis, so he's unsure how he caught Coronavirus. He considered the possibility that his children may have brought it home from school or that he had come into contact with someone who had the virus while he was out grocery shopping.
He was incredibly diligent about following advice on how to avoid contracting the virus. A week before he had any symptoms, Sands had stopped going to the gym and started wearing gloves and a mask every time he went out in public.
Since he has be diagnosed, he has continued to self-isolate. His wife will be tested this week, but his pediatrician's office stated that they would not test children.
The Poker Community Responds
The poker community is a very close-knit one and, as we expected, many pros have come forward to show their support for Sands and his family.
Best of luck man. Hope you and your Family sail through this with no serious problems. ?

— Todd Brunson (@ToddBrunson) March 23, 2020
Hope you & family get thru this without any more problems ?

— Erik Seidel (@Erik_Seidel) March 22, 2020
Wow, thanks for sharing. I hope you feel better soon.

— Jennifer Tilly (@JenniferTilly) March 22, 2020
While it is unfortunate that Sands has become ill with COVID-19, it is admirable that he is sharing his experience online. Prior to this, his last Twitter post was in June 2019, so he's come back to social media to keep the public informed about Coronavirus and how it is affecting his life.
We wish David "Doc" Sands and his family all the best, hoping that he has a quick recovery. It's important for everyone out there to stay safe, so be sure to follow the World Health Organization's advice to reduce your risk of coming down with this dangerous illness.