Beat The Fish College Scholarship Program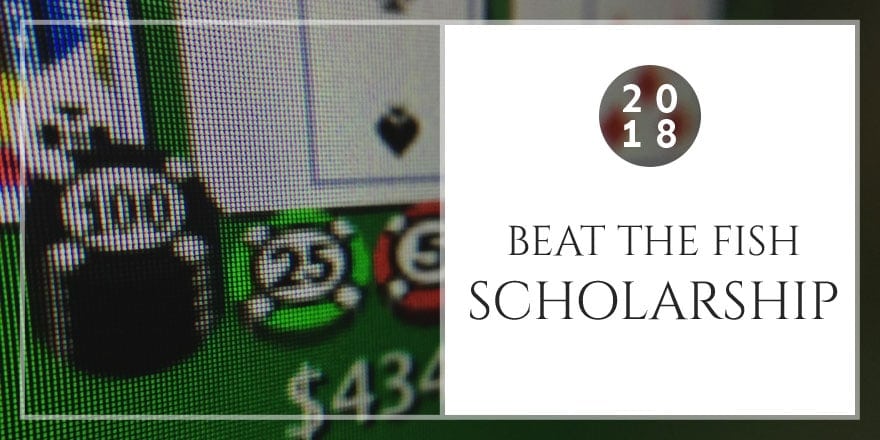 2017 could arguably be described as The Year of Cryptocurrency.
The nascent peer-to-peer digital currency market culminated in meteoric price increases, leading headlines on mainstream news outlets, and a global phenomenon that drew attention from both the traditional banking sector and everyday users.
Bitcoin, the original open-source cryptocurrency borne of out the financial crisis of 2008, contributed perhaps the most significant technological development: the blockchain.
Instead of relying on a single centralized server to store data, a blockchain distributes a public ledger of transactions to multiple computers connected to the network.
Bitcoin allows users to exchange units of currency directly, without trusting a third-party.
While Bitcoin sought to solve the exchange of money between users, ambitious projects such as Ethereum wanted to scale the concept of blockchain to anything users could develop.
Smart contracts developed on Ethereum's computing platform could be built to settle agreements of any type, all while being verifiable via a public blockchain.
Scholarship Awards
1st Place: $1,500
1st Runner-up: $500
Scholarship Eligibility
Students must be:
At least 16 years old
Currently enrolled at an accredited college, university, or trade school
A resident of the United States or Canada
Essay
Submit an essay of at least 700 words, but no more than 1,500 words, answering the following question:
What is the most compelling use case for blockchain technology in the online poker industry?
All valid submissions will be reviewed by the Beat The Fish editorial team. Scholarship winners will be notified on the award selection date and must provide proof of enrollment.
How to Submit Your Application
Email your essay to scholarship@beatthefish.com and include your:
Full name
Mobile phone number
Address
University/school of attendance
There is no fee to apply.
Closing date for submissions: August 31, 2018
Award selection date: September 14, 2018
---
More Essay Background Information
The technical framework is beginning to take shape for a decentralized future, where users can trust the blockchain rather than each other.
The only missing piece of the puzzle is a central compelling use case that would result in widespread public adoption for cryptocurrency and blockchain technology.
What would draw large corporations to embrace the blockchain? What would make individual users shift over to cryptocurrency use?
Why the Online Poker Industry is Interested in Blockchain
The online poker industry could be the ideal testing ground for an established industry benefiting from blockchain technology.
Although companies offering online gaming through dedicated casinos and multiplayer poker rooms have been implementing Bitcoin for years to service mostly US player deposits and withdrawals, the games themselves still rely on trusting a central authority.
Poker and casino games played online are still at the mercy of a Random Number Generator (RNG) to determine their outcome.
Cards dealt, slot machine jackpots, and balls on a virtual roulette table are all calculated by the RNG. The RNG has to reside on a central server in control, out of reach of the players trusting its calculations.
Players have to live with the RNG results, but they aren't able to verify that it's working fairly.
How Online Poker Could Prove the Effectiveness of Blockchain Integration
Online poker and the online gaming industry present a perfect hypothetical use case scenario for a blockchain-based system, replacing one that previously relied on central servers and user trust.
Could Ethereum-based smart contracts be developed for every hand at a poker table? Should player deposits be publicly recorded on a blockchain to ensure their availability?
We'd like you to make a compelling and specific case for how the online poker industry could most benefit from the adoption of blockchain technology.