The 3 iPhone Poker Sites That Will Change the Game
When Apple debuted the first iPhone model in mid-2007 they changed the mobile phone world forever.
Perhaps it's more accurate to say that they just changed the world.
It's laughable from our vantage point today but myopic tech pundits actually doomed the iPhone before it was ever launched.
In the mid-2000s technology was about getting smaller.
What is Apple thinking making this thing bigger than a postage stamp?
No keyboard?
And who's going to carry a big black piece of glass and aluminum in their pocket?
Fast-forward to today and touchscreen smartphones are the most ubiquitous piece of technology around. Everyone has one. We spend more time on them than our PCs and apps let us do nearly everything on the go or on the couch.
With the introduction of increased screen sizes in the iPhone 6 and the beautifully-oversized 6 Plus the ability to move former PC-only activities to iPhones is more tempting than ever.
What really matters to poker players
Okay, so iPhones are great, but:
What is the relevance for real-money poker players?
Are there options on the iPhone to change the way we play poker?
Phones and tablets have changed the way we do pretty much everything else. Yes and no, with the answer largely depending on where in the world you live.
Where to Play iPhone poker from the US (Safari-based)
Bovada
As the newest and most-polished of the US-facing options Bovada Mobile has one killer feature that makes it a no-brainer for any US player on iPhone: Zone Poker.
With Zone there is no waiting time after you fold your hand, increasing your hands per hour to 200 or more from the 50-70 at traditional cash game tables.
Zone pools every player available at each limit. As soon a player fold his hand he is brought to a new table immediately, populated by other players who have also just folded.
Zone is ingenious, revolutionary, and addictive when it can be played anywhere.
The largest US poker site for iPhones
Bovada is the busiest US poker room still standing and delivers payouts within a week. They also offer some of the highest credit card success rates in the US market.
Both Zone and standard cash games work within Safari or any iOS browser. Just be sure to play it in normal browser mode as it won't work with private mode.
Our new iPhone Bovada players also receive a 100% play-through bonus and a 50% instant bonus.
Additional Thoughts on iPhone poker apps
Why aren't there any real-money poker apps for iPhone in the US App Store? Well, there are… if you live in the 4% or so of the nation's population that resides in Nevada or New Jersey. Delaware, the other state with legalized real-money online poker, doesn't seem to have a presence in the App Store yet.
The rest of the country has to settle for Bovada's (admittedly very good) mobile solution thanks to the murky legal situation that hovers over real-money poker like an acid rain cloud.
At the mercy of US poker developers
Neither Apple nor Google wants to risk potential massive fines for allowing a US-friendly offshore poker room for hosting their real-money apps. I can't imagine that changing ever so US players are at the mercy of software developers to make browser-based solutions.
Frankly, I'm stunned that only 2 poker rooms have bothered to do that so far. Native apps? That's still the realm of countries with governments that live in the 21st century.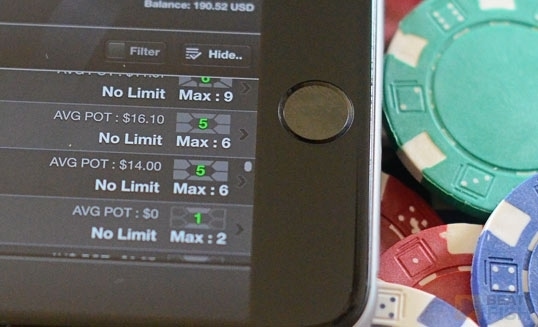 Where to Play iPhone poker from outside the US (standalone app)
PokerStars
The #1 online poker room in terms of traffic since 2006 has always seemed to have one of the most solid software packages for PC and that largely carries over into the iPhone app.
Allowing real-money play for cash games, tournaments, and Zoom (their version of quick-fold speed poker) the PokerStars app offers every table available to its PC counterpart.
Unfortunately, as with every other real-money app there are complaints of crashes, login failures, and poor formatting on newer iPhone models such as 6 and 6 Plus. It's still playable but really should be addressed by the app developers.
888 Poker
If PokerStars is serious, tight, and all about professionalism then 888 Poker is a lot more casual and friendly, which carries through to the player base they attract.
Outside of the US you will find the 888 Poker app right in the App Store. It offers real-money poker on iPhone with cash games, tournaments, and Snap, the branded quick-fold cash game.
I feel that this is actually the best-looking of the 3 top real-money app choices. Traffic is quite strong, if not at the same level as Stars.
There have been a fair number of complaints about being unable to connect to accounts within the app, but if you are able to it's an attractive choice." ]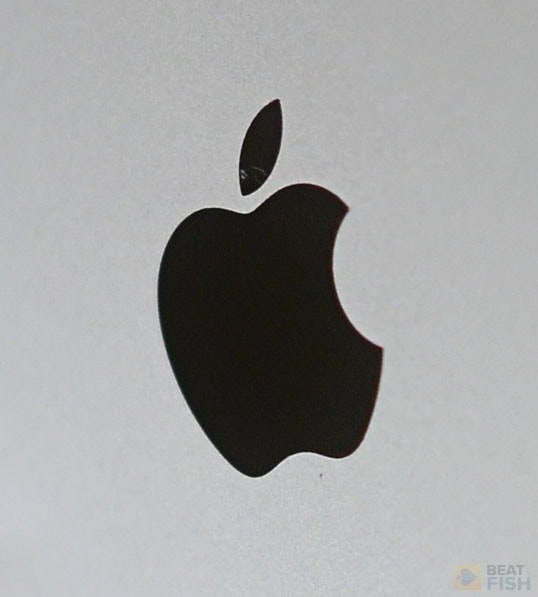 Playing at online poker sites from iPhone is the holy grail
It may have taken awhile but we have finally reached that holy grail of being able to play online poker anywhere, thanks largely to the iPhone. While the U.S. options are understandably limited there is still something for everyone and that's a mighty accomplishment in this market.
Those outside of the US can afford to be picky. Choose your favorite poker room, get the app, and start playing real-money games. What was initially restricted to cash game play has opened up to sit and go's, multi-table tournaments, and, my personal favorite, "speed poker" cash game variations.
Poker players getting to play 200+ hands per hour anywhere anytime probably feel a lot like Homer Simpson staring at a pile of donuts.