Count on these 5 Reliable Signs for Safe Poker Sites
♠
What makes a safe poker site?
Although not everything, company history and reputation make a strong case for future propriety.
Are there chronic payout issues? This is one big clue to a poker room in trouble.
License and regulation. Who are they licensed by and is it current?
Player experiences. How are players treated and do they become loyal regulars?
US Picks for Safe Poker Sites
Bovada
Out of every US poker room on our list Bovada has the longest history, most of it under its original Bodog brand name. Initially building its brand for sports betting in the late '90s Bovada has quietly offered one of the safest poker sites for US players since its inception.
Bovada is fully licensed and regulated in Costs Rica with their reputation largely built from treating players fairly, providing timely payouts, and offering personalized support. They're still #1 for payouts in the US market with every withdrawal delivered within a week. Aside from the 100% bonus Bovada is easily earns a top spot on this list as a safe poker site.
BetOnline
While US poker rooms seem to be perpetually changing their status BetOnline is my current top US choice as a safe poker site. They have had some support growing pains but remain one of the easiest to cash out and deposit with thanks to block-free credit card deposits.
BetOnline has been licensed in Panama for over a decade and have built a solid history of player loyalty. The speed and number of cashout methods at BetOnline has never been a problem. Bonuses for new players include free tournament money and numerous freerolls.
Sportsbetting Poker
The relaunched Sportsbetting Poker is one of the safest poker sites in the US market thanks to new ownership that has over a decade of industry experience. This all-in-one gaming site has significant financial backing and is held to an extremely high licensing standard by the Panama government.
Credit card deposit rates at SportsBetting Poker are nearly 100% with any US credit, debit, or prepaid gift card. The payout system is also one of the few that offers numerous options to receive funds within a week at reasonable fees.
For cash game players Sportsbetting Poker is one of the loosest safe poker sites with tables active up to the $5/10 level. New players also receive instant free tournament dollars and instant free cash in the sports section.
Safest Non-US Picks
888 Poker
888 Poker could very well be the safest poker site worldwide in terms of company security. Its parent company is one of the most valuable publicly traded gaming corporations and thus players will never have a problem with cashout liquidity.
888 Poker has really improved the actual poker room from an afterthought to one of the best online with an $8 no-deposit offer for our players, busy loose tables, and strong software. The only downside is the lack of US support. As long as online poker exists 888 Poker will be alive and kicking as a safe poker site.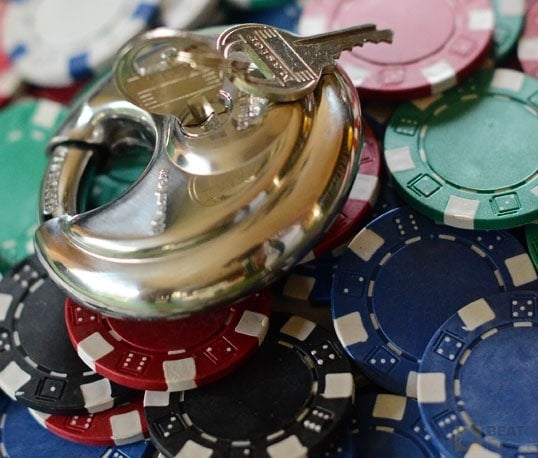 Background can be a good indicator of safety
In the early-to-mid 2000s online poker players, specifically those in the US, enjoyed the luxury of focusing less on finding safe poker sites and prioritizing now-forgotten features such as upfront bonuses, freerolls, and horribly loose tables.
As the industry matured and was subsequently assaulted heavily by the US government in 2006 and 2011 finding a stable safe poker site with both financial security and fair games has become more important than ever.
Even high-profile sites aren't immune
The cheating scandal and total financial collapse suffered by Absolute Poker/UltimateBet underscores the fact that even high profile sites do not always equal safe poker sites. The vast majority of poker rooms have a trustworthy track record and are licensed by their respective government.
However, players should be aware of the history and any potential warning signs of a new prospective poker home. In addition to only reviewing rooms we trust personally the goal of this article is qualify what makes a safe poker room and list our top picks for player safety.
License and regulation often determines safety
Every safe poker site is going to be licensed and regulated by their location's government. Usually that's a tax-friendly island like Antigua or Malta but many are also overseen by the Kahnawake tribe in Quebec.
An active license ensures that a safe poker site has passed the certification process by its relevant government authority and is able to host games because of its good standing.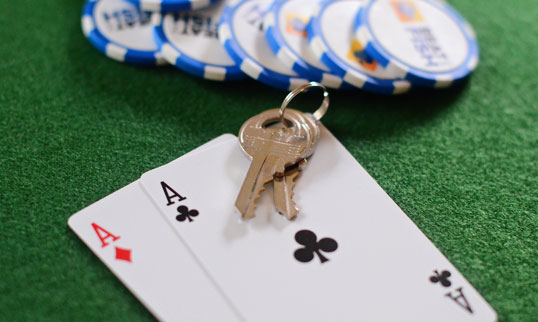 Safe company history
While there are certainly exceptions on both sides a longer history of player activity and successful withdrawals tends to signify a safe poker site. In as young of an industry as online poker 4 or 5 years of stability would classify as significant.
Again, Absolute Poker and Ultimate Bet proved that isn't always the case but safe poker sites that have profited from player trust are almost always intelligent enough to continue what made them successful.
If a poker site has suspicious table activity (Pitbull Poker was one marked example) or unexplainable lapses in hand data they typically are exposed within a year of operation.
Payout issues?
Payment processing difficulties are the nature of the beast in US poker. However, safe poker sites with segregated player balances and sufficient cash liquidity just get payouts done.
Temporary withdrawal hiccups such as bounced checks are acceptable and perhaps even expected but one of the first signs of impending poker room doom is inconsistent payout delays and/or cancellations.
Player reputation, safety, and loyalty
There is no way to guarantee the future of any business in any industry but long-term positive player experiences may be the most logical and dependable way of determining if a room is currently a safe poker site.
My poker room reviews come from personal experience and a decade worth of riding the ups and downs of the industry. I do not recommend a poker room that I don't feel comfortable depositing at ourselves.
I also always take into account any player feedback and scour other sources to see what other players are reporting both for safety and overall experiences.