Greed & Hope: Inside Legal Pennsylvania Online Poker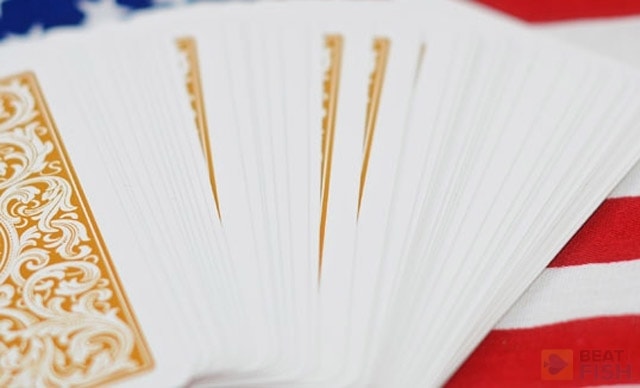 Pennsylvania has a long history of public support toward gambling of all forms, with a particular predilection for horse-race gambling.
The general love of gambling among Pennsylvania's residents, however, has been slow to translate into legislation to license and regulate such activity in the state.
Many a lawmaker has tried over the years to pass gambling legislation in Pennsylvania, online and off, with mixed success.
Let's take a look behind the curtain.
Pennsylvania's poker history: 20th century to today
Before Prohibition in the 1920s gambling was popular pastime in Berks County, PA. After Prohibition it seemed even more popular. This describes the general attitude of the state of Pennsylvania when it comes to gambling.
That generally-positive sentiment could help politicians move forward with online gambling bills if they don't feel that many votes are at risk.
Berks County authorities were little inclined to enforce laws impeding its residents' right to gamble. Facilities like the one Tony Moran ran in Reading on Penn Street grew and even though police would occasionally make a show of force against some unlucky establishments a simple under-the-counter deal could usually keep most cardrooms in operation.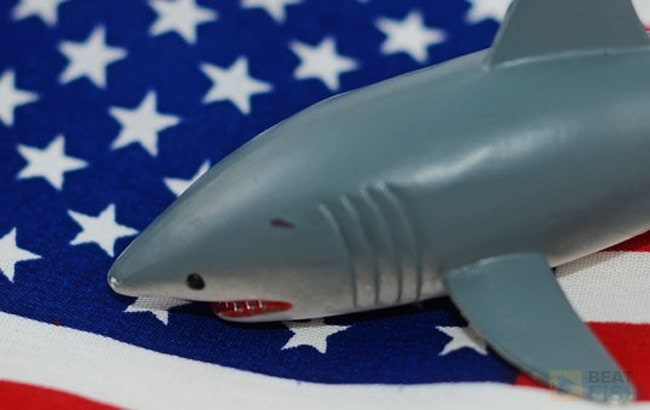 The hand of force grew as public sentiment nationwide grew against such perceived stains on society. Even as the raids increased Pennsylvania law enforcement never quite seemed to let go of its nostalgic fondness for simpler times, when honest wagers between consenting adults were considered good ole' American sport.
Redefining state gaming in the early 2000s
Unsurprisingly, Pennsylvania is now one of the 20 US states with some form of legal commercial casino gambling, though it was late to the game when it came to establishing laws to license and regulate casino gambling in the state.
The Pennsylvania Gaming Control Board wasn't established until 2004.
Allowance for non-electric card games and other table games to be played for real money wasn't voted in and signed into law until 2010.
Legalized horse-racing had already come to the state, also in 2004, with the passage of the Race Horse Development and Gaming Act.
Now the state of Pennsylvania houses nearly a dozen brick-and-mortar casinos in addition to several horse-racing tracks. Incidentally, Pennsylvania was home to the legendary horse-race gambler Pittsburgh Phil.
Current age restrictions
To play the state lottery, bet on horse races, or play bingo online or offline, you must currently be 18 in the state of Pennsylvania. To play table games offline in the state you must be 21 or older. There is currently no regulated form of online gambling if you live in the state of Pennsylvania.
Pennsylvania's Online Poker Legislation Attempts
In 2013 state Representative Tina Davis introduced House Bill 2135, which, if voted into law, would have called upon the state's Gaming Control Board to take on responsibility for licensing and regulating would-be operators of online casino gambling and online poker sites.
The fact that an actual bill was coordinated, publicized, and had political support shows how serious Pennsylvania is in introducing online gambling legislation.
The proposed bill had the backing of at least twelve other legislators as well as some curious anti-consumer/anti-offshore stipulations. Some of these included a 28% tax on online poker winnings and only existing land-based casinos would be allowed to offer online services.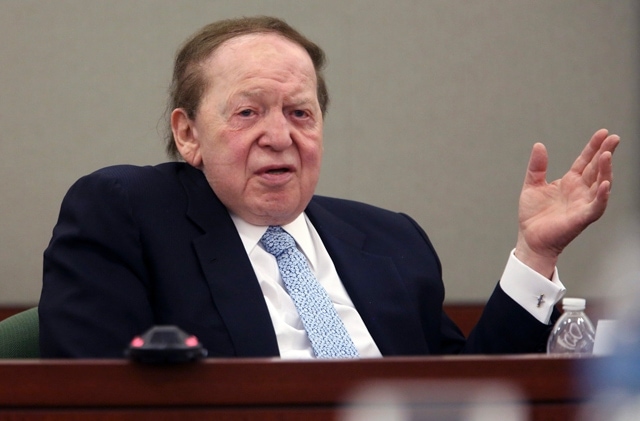 Outlandish restrictions and "bad actor" clause
Similar restrictions have been proposed in other legalized or potentially-legalized states, childishly named "bad actor" clauses, but even those only disallow online gambling companies (e.g. PokerStars) that offered games to US players after the UIGEA was passed in 2006.
The Pennsylvania legislation would have forbidden everyone with an online presence, including public international companies like Party and 888 Poker who have always complied with the Department of Justice's bullying.
Benefiting the wrong people
This bill might as well have been co-authored by the IRS and Sheldon Adelson, the billionaire brick-and-mortar casino owner who has pledged to break every conflict of interest, form of democracy, and special interest money law by crushing online gaming at all costs.
The state Gaming Oversight Committee tabled the proposed bill until 2015 or later, which, in hindsight, may be a long-term positive if those questionable terms can be adjusted.
Hope came in 2014
Further supporting the state's apparent interest in regulating online gambling came in May 2014 when state-appointed analysts released a report commissioned regarding the lagging casino industry.
In the report, the analysts stated that if Pennsylvania legalized online gambling, including online poker, it could produce $307 million in additional annual revenue.
The state of Pennsylvania is 45,055 square miles, containing, as of the last census, a population of just under 13 million.
That's a lot of prospective online poker and casino players. Any potential legislation faces tough opposition again from Adelson's Coalition to Stop Internet Gambling.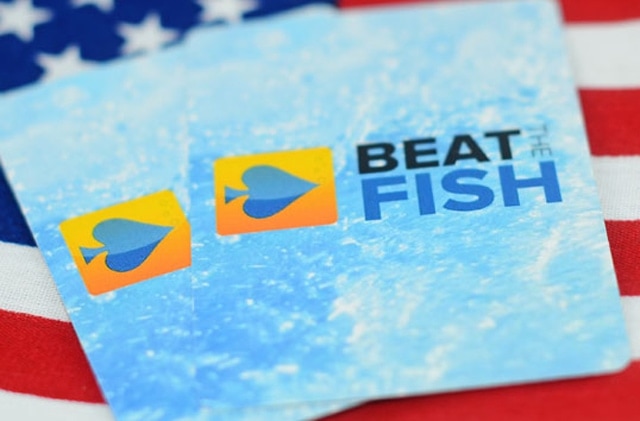 Senate Bill 1386
In June of 2014, state Senator Edwin Erickson introduced a new bill, the Senate Bill 1386, which proposed a taxation rate of 14% and $5 million licensing fee.
The "bad actor" clause remained in effect, meaning that PokerStars could hardly hope to enter the state's market should the regulation pass the Assembly. However, Erickson's proposition never went far and 2014 saw no important developments regarding online poker in Pennsylvania.
More hope in 2015
HB 649
The next year saw Representative John Payne come up with a new proposed bill, known as HB 649, which maintained the 14% taxation rate and $5 million licensing fee, but suggested abolition of the "bad actor" clause, opening the door for PokerStars. The bill also provided for the possibility of the inter-state compact, like the one existing between Delaware and Nevada.
HB 695
Only a week later, Representative Nick Miccarelli responded with his own proposition, namely HB 695, which kept some of the provisions regarding taxation and licensing, but requested for the "bad actors" clause not to be removed.
The bill was worded in such a way that PokerStars could, under no circumstances, be admitted to the state's online poker market, regardless of changes in the ownership.
These two bills clearly clashed on an essential issue, as many believed (and still believe) that PokerStars, with their position, influence, and capital could contribute significantly to creating steady revenue streams for the state.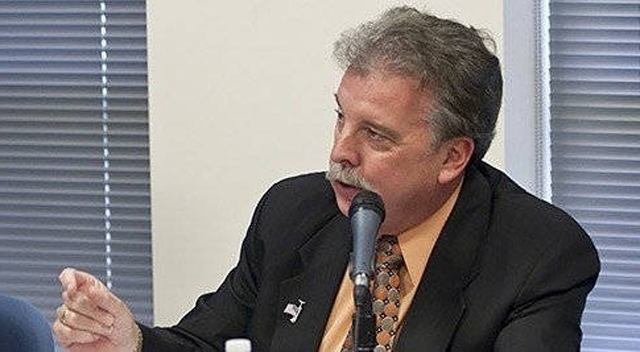 Despite all these proposals, online poker in Pennsylvania remains unregulated. This caused Representative Payne to publish an article, which caused a lot of stir, explaining why it made no sense to keep postponing online poker regulation in the state.
Payne explained how there are mechanisms which could easily help control online gambling, preventing minors from accessing the sites, while at the same time creating revenue for the state. He emphasized that the current unregulated environment provided no benefits and no control whatsoever.
The discussion on the topic of regulation continued among the lawmakers, with the biggest concern being the potential income the legislation would help create.
A staggeringly bad idea
In July 2015, yet another bill was proposed, this time suggesting a huge 54% taxation rate. It doesn't take a math wizard to figure out that this would be unsustainable and would basically turn away any honest providers who could not possibly be profitable and fair with so much profit being withheld.
In November 2015, Payne's bill was finally passed by the House Gaming Oversight Committee, sending it to the House floor, marking the first big step in the Pennsylvania online poker regulation. Although a breath of fresh air, this announcement was again followed by no important developments.
Finally, the bill got shot down on May 31, 2016, in the House of Representatives as there were confusion about the amendments made to the original bill. That's where we stand right now, as there were no new sessions discussing the bill.
2016 and hope for HB 2150
In late June 2016, the amendment was attached to the bill HB 2150, aiming to regulate online poker in the state. The bill initially was only concerned with fantasy sports, but House representatives attached new provisions, covering a much bigger scope.
The bill was subsequently sent to the Appropriations Committee and this represented a big move forward for online poker regulation in Pennsylvania.
Poker Ruled a Skill Game in Pennsylvania
One interesting footnote in Pennsylvania's online gaming history took place in a 2009 trial: the Commonwealth of Pennsylvania v. Watkins. The state was charging a man hosting real-money poker games out of his garage.
Judge Thomas James ruled that the defendant was not guilty of a crime because he wasn't technically hosting "gambling" games, which state law defined as games of predominantly luck and chance.
James articulately laid out his reasoning for poker being a game of skill and this not subject to the same laws as gambling. The verdict took the poker world by storm with players and even poker sites believing they had a monumental case that would exonerate them legally and culturally from the stigmas of house gambling.
State Supreme Court overrules the decision
Sadly, the elation was short-lived as the case was appealed to the Pennsylvania Supreme Court and overruled, despite the one dissenting judge ruling that it hadn't been proven at all that poker was absolutely a game of chance.
Despite of this momentum of a proposed bill and state revenue projections in an early 2014 article in the Pittsburgh Tribune the current Chairwoman of the House Committee on Gaming Oversight stated that online gambling isn't a major priority in the state and that the subject of legalizing it isn't under consideration.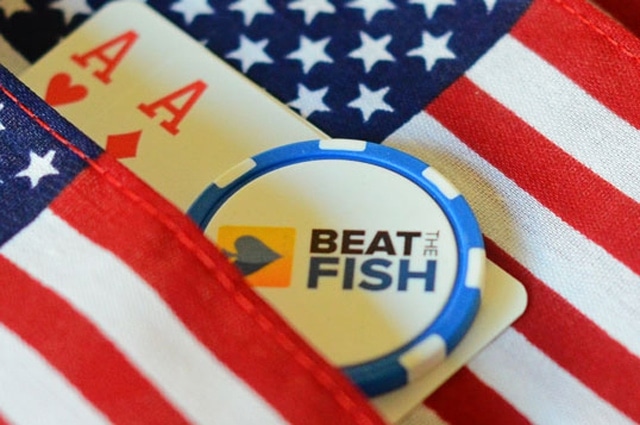 While those sound like extremely discouraging words I think they're likely little more than their face value. Sure, the bill has been tabled (but not dismissed) so it isn't currently under consideration. I also couldn't imagine any state declaring online gambling being one of their priorities as, really, it shouldn't be.
Recent developments seem to support these earlier stipulations, as there have been some significant movements in the Pennsylvania online poker legislation. Rep. Payne has put a lot of effort into making it a reality; the only problem is that Payne announced his withdrawal in 2016, so if his bill is not passed soon, the destiny of online poker in the state could really become uncertain.
Future Speculation for legal online poker in Pennsylvania
I believe that, unperturbed by politics, Pennsylvania would be one of the next few states to legalize online gambling. It would instantly become the largest market in the country, with or without interstate compacts, and the potential revenue is staring the state in the face after they commissioned a report on it in 2014.
Casino gambling is down everywhere, including Pennsylvania, and opening the online doors would certainly inject new life, but it's going to take the right balance between money and lobbyists.
Ultimately, it also helps that Pennsylvania is surrounded by gambling friendly states, and that support is only going to grow.
Pressure from legalized neighbors
Already neighbors Delaware and New Jersey have passed legal online poker and gaming in their respective states, as well as provisions to allow each other's residents to play in each other's online casinos and online poker rooms in the case of Delaware and Nevada.
It's possible that by 2017 New York, West Virginia, and Ohio may have legalized online gaming, including poker, in their states.
It may all finally come down to HB 2150
The best thing we can do right now is keep our fingers crossed for the House of Representatives to wrap their heads around HB 2150 and allow it to proceed further. Should that happen sometimes during next few months, I'd say the odds of Pennsylvania becoming the next legalized online poker state will be more than decent.
A lifelong poker player who moved online in 2004, Josh founded Beat The Fish in 2005 to help online poker players make more-informed decisions on where to play and how to win once they got there. He hopes to counter the rampant dishonesty in online gaming media with objective reviews and relevant features. Tech nostalgic. Fondly remembers the soup avatar at Doyle's Room.