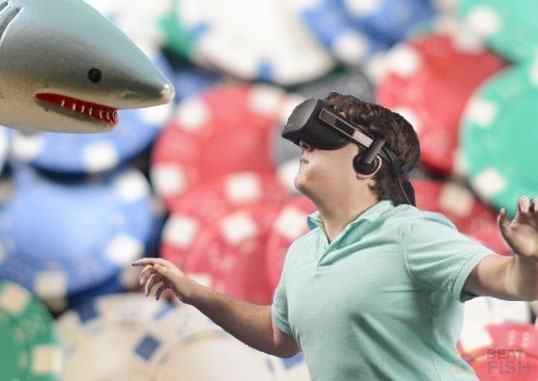 [btf_block title="TL;DR – Virtual Reality Poker" symbol="1″ bgcolor="868686″ textcolor="fff"]
The technology is in place for VR poker right now
Multiple headsets just coming to market, no clear winner yet
Players could "feel" cards and chips, interact with real players at a virtual table
Real-money could easily be added to any new VR poker software
Realistically at least 6-8 years away
[/btf_block]
I know this article is probably going to come back and bite me one day.
Virtual reality poker? In 2025 (heck, probably 2020) I will cringe, have a good laugh, and go back to watching an HD-DVD on my 4KTV with 3D glasses while Second Life downloads on my hot new HTPC.
Aside from poker I'm a technology and gaming enthusiast.
It's a fun industry to follow, fall victim to the next big thing promising a solution to a problem we didn't know we had, and then opine about how funny the days or yore were when we used such primitive devices. They're the 3 stages of tech hype.
If you're into tech at all you've noticed the latest buzzword for this year: virtual reality.
Not the '90s Lawnmower Man-style VR that you used to pay $5 to test out in arcades for 10 minutes, as fun as that was. This iteration is actually pretty cool.
Virtual Reality is back. For real this time.
These days, virtual reality involves huge players like Facebook's Oculus (acquired for $2 billion by the social media monolith), Google's Cardboard, Microsoft's Hololens, HTC's Vive, and Sony's PlayStation VR.
I think this iteration of virtual reality – the latest example of technology repeating itself – is going to work because the experience is so much different than anything else out there with real practical benefits.
Fighting preconceived notions
Unfortunately, the industry is also fighting the stigma of preconceived notions from those old enough to remember those halcyon '90s days of ridiculous VR, TGIF, CD-ROMs, AOL, and other nostalgia-tinted acronyms.
The challenge will actually be getting consumers to put on a goofy headset and discover how immersive the current technology makes virtual reality and, somewhere down the line, poker.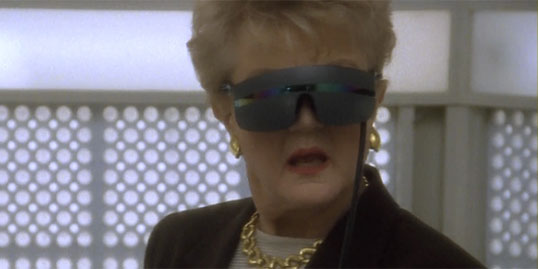 Where does poker fit In to virtual reality?
Then there's poker. How does virtual reality fit into poker? Incredibly, I think, and the first to get in on it is going to be rich.
Aside from the boring life-changing stuff like, you know, performing remote surgeries, enabling unprecedented control to the disabled, or military weapon training, I think that online poker is the perfect use of virtual reality.
Virtual reality poker, especially if connected to real players risking real money, could potentially be an incredible experience unlike anything that's been done before.
By nature, virtual reality is completely immersive, allowing 360-degree motion while blocking out your actual real-world surroundings. Tactile simulators such as specialized gloves or treadmills are already being made to make the experience more than just visual.
The dream VR poker scenario
Can you imagine putting on your physical virtual realize gear, connecting to PokerStars VR, and walking into Bobby's Room at the Bellagio or changing into a tuxedo, hailing a Bentley, and strolling into an opulent private poker room at the Casino de Monte Carlo?
Sounds incredible, right?
Make every game look like the final table of the WSOP at the Rio if you wanted to. You wouldn't just be watching it but rather seeing it through your own eyes.
You could stack your chips, peek at your hole cards, and toss in your bets. You would have to control your emotions since the virtual reality equipment would be scanning and displaying everything your body does.
Everyone at the table could be another live player, replicating the feel of a live game that classic online poker never could.
PKR
PKR tried this on a small scale starting back in 2006 with traditional computer software. I'm still impressed with the unique experience they've provided, allowing you to build your own avatar and emote in countless ways at the tables. It's a neat effect, but pales in comparison to what could be done with virtual reality.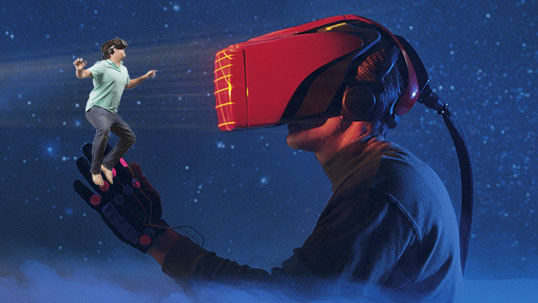 Real-money VR poker options
None currently. I'm tempting fate by leaving a placeholder here in the hope that I will actually get to list things like PokerStars VR, Facebook VR Pokerfest 2022, and (insert relevant US-facing poker site with a target on its back) one day.
Unfortunately, we're going to have to wait for pesky things like actual headsets taking over market before we talk about connecting them to each other for poker.
3 Possible Future Forms of VR Poker
Offline Madden-style poker
You could build a player and compete against licensed pros like Doyle Brunson or Daniel Negreanu. Players could actually interact with poker icons at the tables within legendary locales. This would be incredibly entertaining for poker fans.
Online Facebook-style free multiplayer games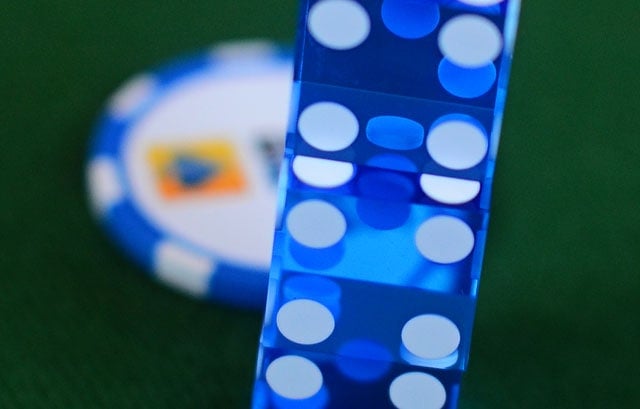 These would likely in-VR purchase themselves to death, but free Zynga-style virtual poker would be a lot of fun until the novelty wore off.
Software publishers could gain licenses to famous poker locations and literally allow players to sit down at a table and interact with each other for some all-in-shoving mindless lottery-style fun.
Only $9.99 for a set of 3 virtual sunglasses! Sounds kind of awful, but I would still love to see it.
Real-money virtual online poker
Of course, this interests me most and is the Holy Grail of online poker. All of the above aspects like choosing your location would apply, only the other opponents at the table would be real players with chips representing real money.
Players could experience "live" play without actually traveling or all the logistical hassles that entails. Tactile devices could let you "feel" the chips, cards, and felt.
Virtual reality poker would likely usher in hordes of casual players, simply at the tables to experience the thrill. Players could create fake virtual avatars to represent themselves with emotes on demand.
It would be the second Golden Age of Online Poker.
Alternatively, the most challenging tables would render players based on their actual physical characteristics, track their bodies during gameplay, and display it all for the rest of the table to see.
That all either sounds mind-blowing or horrifying to you and I'd be curious what the spread would be amongst poker players for each side.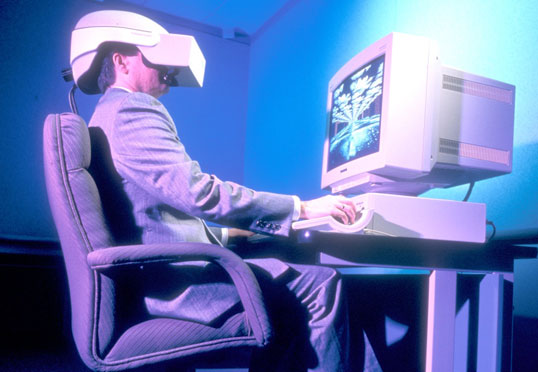 The Reality of Virtual Reality and Poker
Usually, tech fantasy articles like this come with the caveat of "one day technology will allow for things like this." What's amazing is we have all the technology for virtual reality poker right now.
There are about a half dozen headsets in development and tactile devices in various stages of prototype or Kickstarter funding.
What actually needs to happen first in VR
The dust needs to settle there and then consumers need to actually buy it. There needs to be a clear winner (or 2) before we really reach mass adoption and affordable prices. Think HD-DVD vs. Blu-ray. That's probably at least 4-5 years away.
Then a brave poker developer would have to actually invest and create virtual reality software. Keep in mind this is an industry that is notoriously stingy when it comes to tech development, allowing its real-money apps to languish with user errors, if they even offer a mobile option at all like just one US-facing poker room has done.
I also can't imagine all the extra bandwidth we're all going to need to transfer all that data between users live as games are going on.
Who's going to try virtual reality poker first?
As both a tech and poker nut I would love to see some upstart give real-money virtual reality poker a try. Perhaps a quirky veteran like 888 Poker that loves to follow fads could get in on it.
Whether or not poker players would actually voluntarily give up the advantages of standard PC and mobile-based online poker, like the lack of tells, increased game speed, and playing multiple tables, is another story.
Sign me up
Personally, I would have no problem with sitting down at a virtual table full of fresh fish sightseeing in new waters.
We have the technology, but playable virtual reality poker software is probably another 6-8 years from fruition with no clear headset winner yet to even give consumers a chance at making the technology mainstream.
As for me, just take my money for this one: