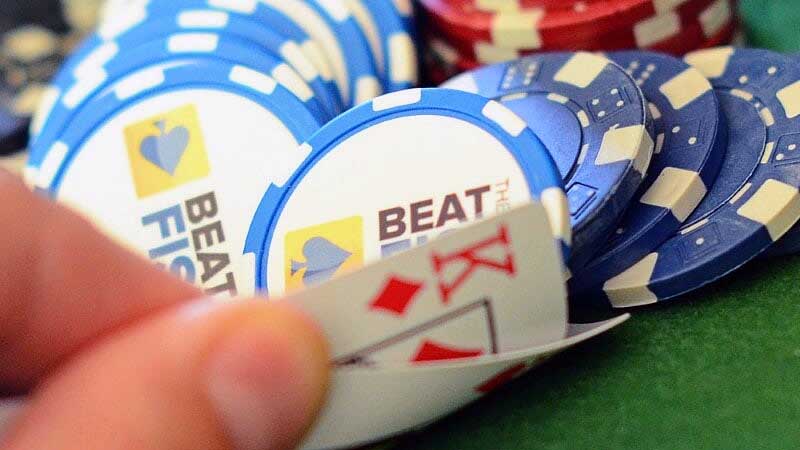 Wynn's Encore is the latest Las Vegas casino to reopen its poker room. A number of safety measures will be enacted to help prevent the spread the COVID-19 among customers, including mandatory facemasks and plexi-glass dividers.
Safety Measures at Wynn
When Wynn opens its doors, the casino will have implemented a number of safety precautions. Both staff and players will have to adhere to these measures.
Firstly, there will be a reduced number of tables at the casino and only 8 players will be able to take part in poker games at a time. This will ensure that there is adequate distancing between players. These tables will also feature their own hand sanitizer stations, while each table will be cleaned between each game.
Plexiglass dividers will also be in use, as well as masks being mandatory for all players and staff. These precautions have been designed to prevent the spread of infection while giving customers the chance to enjoy the casino environment once more.
"Our team is looking forward to delivering the same exceptional poker experience Wynn has always been known for in a safe and enjoyable environment for all" – Ryan Beauregard, executive director of poker operations at Wynn Las Vegas
Players' Thoughts on COVID-19 Safety Measures
Across the web, poker players are weighing in on casinos reopening and the safety measures they have put in place to keep players safe. There seem to be two distinct camps: players who are just happy to be playing live poker again, and those who don't think casinos should bother reopening ifs safety measures will be in place.
Across message boards and Twitter, many players have noted that plexiglass dividers and mandatory face masks ruin the atmosphere of live poker games – some calling the precautions a "mood-killer". While most of the individuals in this camp aren't against safety measures, they wonder what the point is in reopening poker rooms unless players can interact like they normally would.
On the other side of the argument are players who simply miss playing poker in a brick-and-mortar venue altogether. In states like Las Vegas, New Jersey, Delaware and Pennsylvania, online poker has been an option but there are plenty of players who simply prefer the environment of a land-based venue – even with social distance measures in place.
Which Las Vegas Poker Rooms Are Open for Business?
It was back in June that the Bellagio and Caesars Palace led the way for other casinos in reopening their poker rooms. Now, there are plenty of options for players to choose from across Vegas. The full of poker rooms that have re-opened amid the coronavirus pandemic are:
Golden Nugget
Aria
Flamingo
MGM Grand
Sahara
Orleans
South Point
Wynn Encore
Venetian
Westgate
Bellagio
Caesars Palace
All of these venues have implemented similar safety measures to Wynn's Encore. Social distancing measures are in place with reduced capacity at all tables, hand sanitizing stations throughout and new staff precautions.