My 64Spades Review: Changing to Atlas Poker Didn't Fix Anything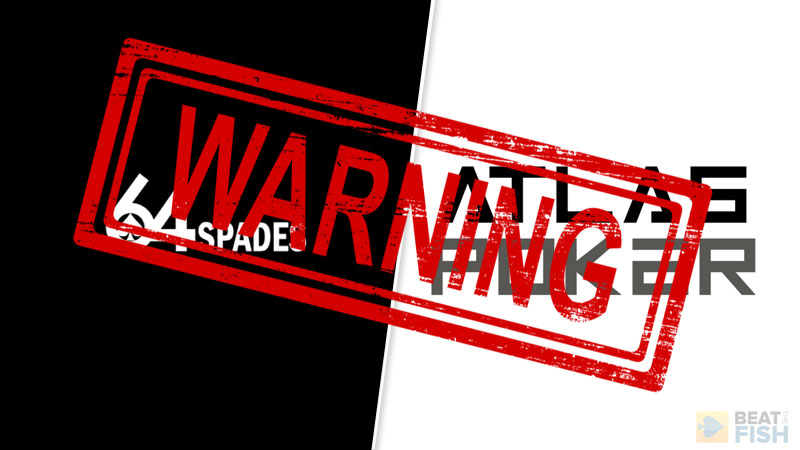 At first glance, Atlas Poker appears to be a haphazard newer poker site trying its best to draw new players. In reality, Atlas Poker and its aliases are the online poker equivalents of a conman, scamming players and then changing its name. 64Spades and Atlas Poker represent the sad and seedy side online poker players never hope to see.
Atlas Poker used to operate as 64Spades, which, after attracting a decent player base, devolved into stealing from players and taking part in other underhanded behavior. Review 64Spades with a little of your own research if you have a craving to feel nauseous.
Before it's too late, I'd like to warn any potential new player about signing up at the blacklisted Atlas Poker and instead steer you towards one of numerous legitimate proven online poker sites. You'll save your bankroll and a lot of heartache.
64Spades migrates to Atlas Poker
Normally, when an online poker site makes a big change (like moving networks or totally rebranding itself), it's a quite a big deal. At the very least, a press release will be issued, but nothing was really mentioned when 64Spades became Atlas Poker.

There were whispers on message boards of the change being made, which was confirmed by the fact that an Atlas Poker banner appeared along the bottom of the 64Spades desktop poker client.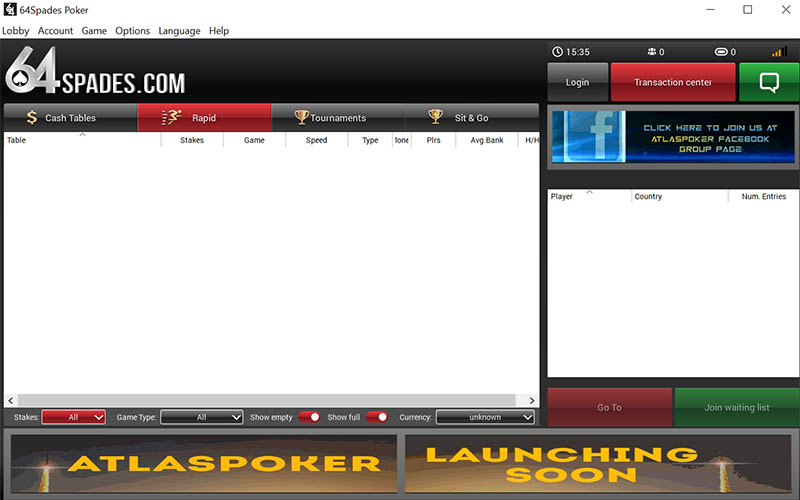 Before this, 64Spades was previously known as Jao Poker.
Similar to the latest move, as Jao Poker was getting ready to shut down and withhold player funds, players were redirected to 64Spades.
There's certainly something suspicious going on if the poker operator has to keep changing its name, software, and denying player payouts.
Frequently Asked Questions
✅ Is 64Spades a legitimate poker site?
64Spades represents some of the worst in online poker, from payout scams to no player support. I see no reason players should choose a site like this over well-established offshore sites with decades worth of positive player experiences.
✅ How is 64Spades connected to Atlas Poker?
64Spades became a fairly large poker site with several high-profile affiliates recommending them. Then, they stopped paying out players and replying to support inquiries. 64Spades changed their brand name to Atlas Poker, hoping their problems wouldn't follow them.
✅ Does Atlas Poker pay out players?
There have yet to be reports of payout failures at Atlas Poker, but I believe that's because no one is actually depositing there. Atlas Poker usually had less than 10 active players at any one time.
Atlas Poker Software
Currently, the only version of Atlas Poker that works is its browser-based client that runs on HTML5, and just looking at it should be enough to turn you away. It looks very hodgepodge and seems like the kind of poker site that anyone who knows a little bit about coding could put together.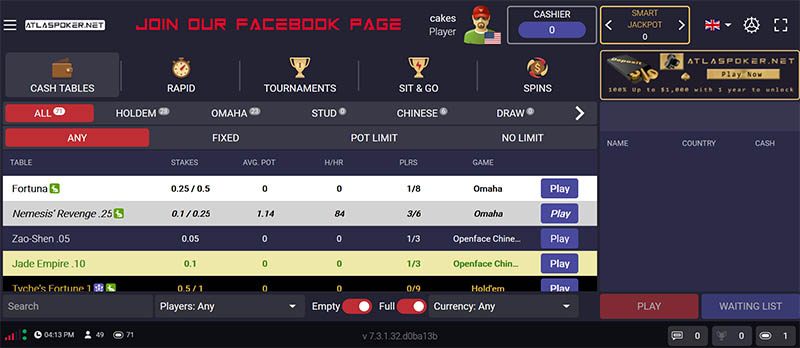 Red Flags with Atlas Poker
There were a few things that really stood out to us when we were browsing Atlas Poker. The first is that there is no mention of a license anywhere on the site.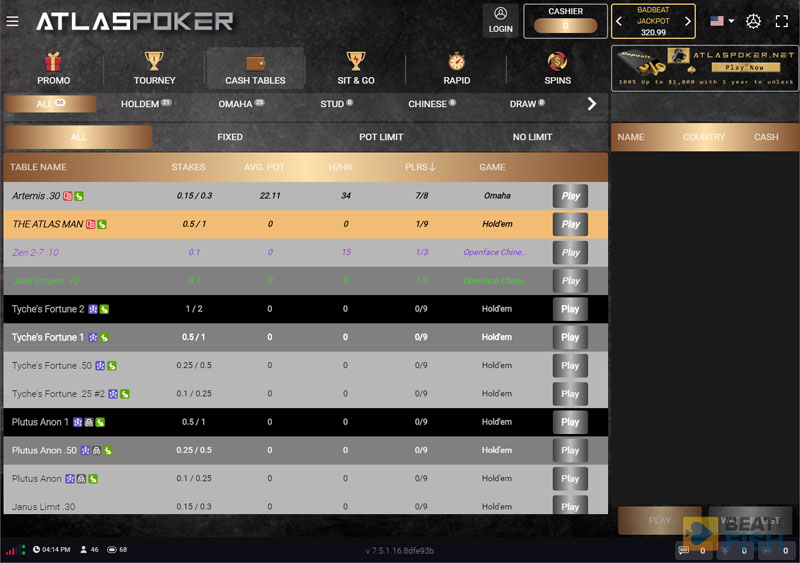 This information is crucial at an online poker site, so most places will it prominently displayed. This isn't the case at all at Atlas Poker, and I'm still waiting for a reply to our email asking where the site is licensed.
The second is that a new player can enter basically any details to register. I could put in a fake name, address, phone number and ZIP code. There was no attempt on Atlas Poker's part to verify that any of these details matched up.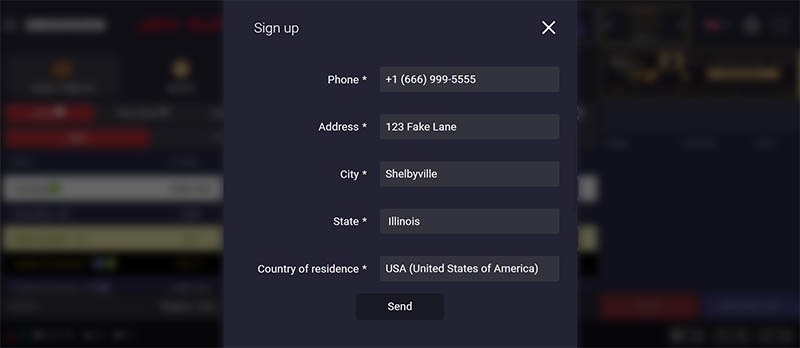 Even smaller online poker sites are programmed to ensure that your phone number's area code, ZIP code, and address at least make some sort of sense together. So, this is yet another shady aspect of Atlas Poker.
Suspicious support at 64Spades
From within the Atlas Poker client, there is no option for you to contact customer support using any method. If you visit the Atlas Poker homepage, there is an email address (which hasn't responded to my question about their license) and a FAQ with only a handful of questions.
This also seemed to be an issue at 64Spades, as evidenced as many posts on poker forums. This is just one example of a player who struggled to get in touch with any representatives of the site:

Payout scandals follow from 64Spades
Since Atlas Poker is quite new, I haven't come across any complaints about withdrawals or banking. I suspect this is because players are intelligent enough not to deposit there in the first place. However, its past history as 64Spades is pretty alarming.
Something that really stood out about 64Spades was that the site offered players the use of PayPal. This was quite unusual, since PayPal specifies in its terms and conditions that it cannot be used for deposits and withdrawals at online gambling sites within the United States. Larger offshore poker sites, like Bovada Poker, don't touch PayPal.
It's likely that 64Spades management was obfuscating its transactions with PayPal and transferring player money under the table, attempting to circumvent PayPal policies.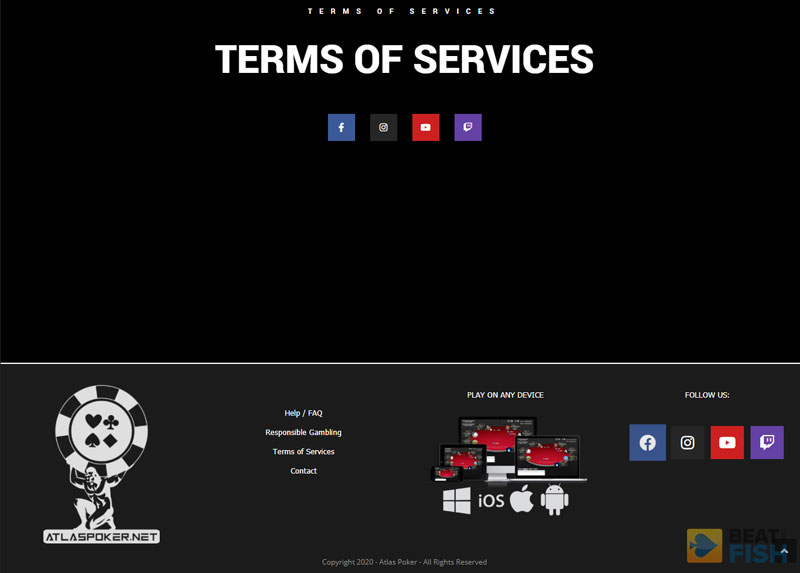 Online poker sites really shouldn't be fooling around when it comes to banking, so this is quite a bad sign. In the same way that it's generally advised not to play at any sites that only offer Western Union as a deposit option, we'd advise you to stay away from any online cardroom that offers any illegal banking options.

On the new Atlas Poker, only Bitcoin and credit cards are offered, but this is not a great black mark to have on your record.
Back when Atlas Poker was called 64Spades, there were quite a few player complaints regarding the poker site's withdrawals. One of the worst is a message board post that compares the site to a Ponzi scheme.

Poker podcaster Steve Barton also exposed 64Spades for its shady practices. He stated that the site was holding on to over $4000 that he had requested a withdrawal for. Since PayPal wasn't working, he was promised that a check would be mailed to him, but it never came.
Jao Poker, Atlas Poker, 64Spades – whatever it's called, stay away
Scammers in the online poker world can run but they can't hide. No matter how many times a site changes its name, there's always going to be someone who can link it back to its previous skins.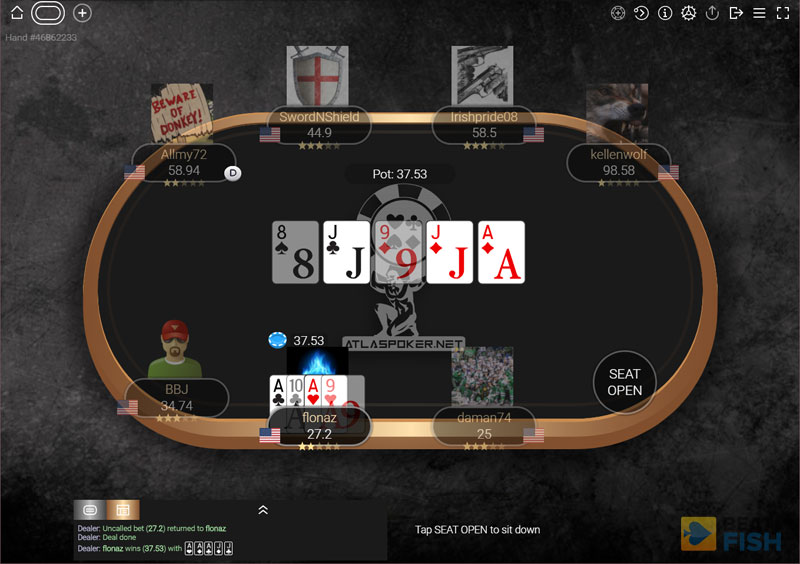 In the case of Atlas Poker, it's obvious that the site previously operated as 64Spades and Jao Poker before that. Not only does the site have a shady past, it continues to have some very suspect business practices. It's really for the best that you avoid playing here.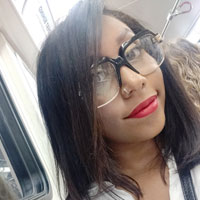 Bethany graduated from York University with a degree in Professional and Creative Writing in 2009, and quickly jumped into life as a blogger. With a passion for all things gaming, she has worked as a writer in the casino market for almost 10 years. Bethany joined the Beat The Fish team in 2018, contributing comprehensive reviews, cryptocurrency features, and gaming news.