The Best Poker Site Reviews for 2018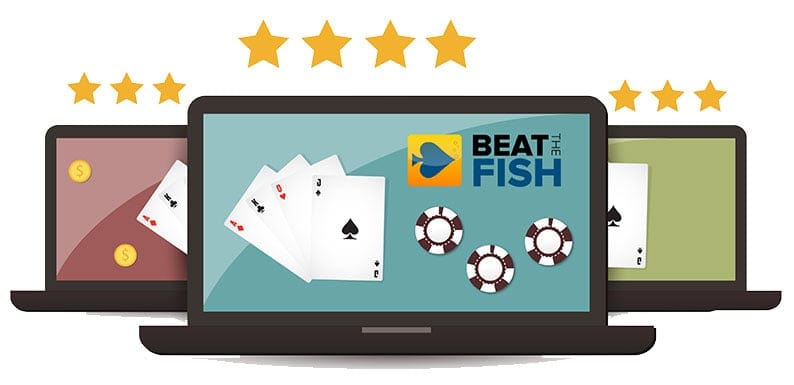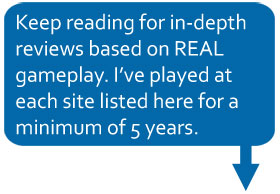 Honest in-depth featured on the best that real-money poker sites have to offer will always be the centerpiece of Beat The Fish.
I've gotten a bunch of e-mails over the past 12 years from players who tell me they appreciate them. I can't tell you how gratifying that is.
As I think you'll agree, honest reviews are so tough to find.
I'm going to give you a real idea of what to expect before you play.
These aren't your father's poker site reviews
If you've spent any time in our little corner of the World Wide Web devoted to poker you've seen them before.
Many reviews are thinly-veiled advertisements incentivized by the poker rooms themselves. Grasp of the English language is optional.
Others are woefully inadequate and clearly written by someone who didn't actually play at the site in question. If it isn't good enough for them, why should it be for you?
I'm not going to shove any one site down your throat. Pick what's important to you and don't compromise until you find someone that provides it.
I've been doing this for quite a while
Here's the bottom line:
I'm entering my 13th year of reviewing online poker rooms. I've reviewed 53 sites over that time.
I feel like I have a pretty strong grasp on what's important to players because I'm still one myself.
Have a read and I think you'll find my honesty and lack of bias refreshing from what you might be used to
The best real-money poker site reviews I put my name behind

Quick-hits from my Bovada Poker review
Bovada Poker is one of my cult favorite poker sites since 2004.
Excellent reputation earned by lack of scandals or payout delays.
I love the embracing of anonymous tables, which renders HUDs useless and encourages recreational players.
Fast-fold Zone Poker allows you to play 300+ hands per hour per table.
---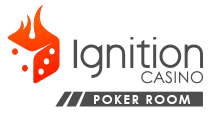 Quick-hits from my Ignition Poker review
Ignition Poker received my highest poker review rating of any site.
Double the traffic, cash games, and tournaments of any other US site.
The best reputation and payout history of any site open to Americans, online for poker since 2004.
Excellent mobile client is one of the standout features.
---

Quick-hits from my BetOnline Poker review
BetOnline is my current #2 site for US players.
Near-100% US credit card success rates, diverse payout options, and above-average Fish Rating.
As for their gaudy 200% deposit bonus the real value lies in the industry-leading bonus payout rate per hour.
Tournaments may be mediocre, but cash game traffic is also one of the highest in the US market.
---
Quick-hits from my Sportsbetting Poker review
SportsBetting Poker would not score highly if originality mattered as it is a carbon copy of BetOnline on the same network.
They're is still one of the most well-rounded choices for US players and are worth mentioning in such a barren market.
The same excellent US credit card processors apply, with deposits almost never declined and no extra fees added.
Other main positives include a high volume of cash tables and one the most bloated bonuses online.
Players are allowed to have an account both here and at BetOnline with the benefit being that you're able to earn any deposit bonus or promotion twice.
---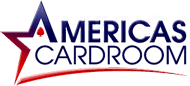 Quick-hits from my America's Cardroom review
America's Cardroom has had an interesting journey as a rehabilitation home for bankrupt gaming sites. They have never been riding higher as one of the more popular options for US players and it isn't difficult to see why.
Their tournaments are mostly unmatched in the US market, amazingly hosting occasional $1,000,000 guarantees and daily events the draw 500+ players.
Cash game action is surprisingly loose, although highly focused on 6-seated tables.
The number of active tables is right up there with the US leaders.
---

Quick-hits from my Black Chip Poker review
Black Chip Poker is follows the quintessential "skin" poker room formula: share tables and tournaments with the flagship brand in America's Cardroom and reap the benefits.
My poker site review shows an average bonus at 100% with a large cap at $1,000 if using a bonus code. High-stakes players will see a lot with micro-stakes players seeing very little.
The Black Chip Poker software platform is the major weakness. It works great on Windows, but the lack of Mac or mobile is a big fail.
Very solid traffic, which is higher than many of my other reviewed poker sites, and an excellent tournament schedule.
---

Quick-hits from my 888 Poker review
888 Poker has risen through the ranks over the years, going from casino sidekick to now the #2 poker room in the world in terms of traffic.
There are a couple of advantages 888 Poker gives players over PokerStars, namely the much looser competition and the excellent promotional offers.
The $88 no-deposit offer is the only legit one of its kind left in online poker.
They're also one of the only sites left to offer an Instant Play client, allowing real-money gameplay without downloading anything.
If you use PayPal, this is the only site that accepts it from most countries in Europe.
---

Quick-hits from my Party Poker review
Party Poker has seemed to be making a slow steady comeback with a much-improved software client and some very good new promotions.
I applaud their decision to go with anonymous tables, which eliminates experienced players from scaring off weaker players through tracking.
Party Poker is probably in the top 3 worldwide for tournament schedules, occasionally offering a $1 million guarantee.
One of the largest cashiers online, offering essentially every banking method there is.
Very good real-money mobile apps for iOS and Android.
---

Quick-hits from my Titan Poker review
Titan Poker is the flagship brand of the iPoker network, which is still fairly busy for cash games especially.
They're one of the only poker sites to publicly offer rakeback to all players, eliminating under-the-table deals.
I always appreciate a no-download option, but unfortunately that's all Titan offers for Mac and mobile players.
Game quality is only average-to-below-average thanks to full-time grinders working for rakeback.
The total bonus up is very large at 200%, but Speed Poker helps it clear at a very high rate.
---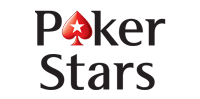 Quick-hits from my PokerStars review
PokerStars has a stranglehold on the online poker market and is heads-and-shoulders above the competition in terms of traffic.
There are dozens of cash games available at every limit, including the highest stakes online.
Every single tournaments draws thousands of players. $1 million guarantee every Sunday.
Quick-fold poker on PC, Mac, and mobile apps.
With the only knocks being the incredibly tight games and lack of telephone support most players are unlikely to need to visit anywhere else.
---

Quick-hits from my Unibet Poker review
After becoming their own network in 2014 Unibet Poker has focused on recreational players, helping keep games loose.
Their new poker software is one of my favorites in years, with a no-download version and lots of colorful graphics.
The €20 no-deposit offer is quite generous, allowing everyone to try to build a free bankroll at real-money games.
Although ranked in the top 10, player traffic can be lacking at times and can be brutally low for tournaments.
Excellent apps for iOS and Android.
---
&nbsp
My Recipe for Rating the Best Poker Sites
My poker review recipe follows a general format that I feel gives you the most informative cross-section possible.
Like the epic timpano from Big Night or an English dessert trifle I want to peel back the layers of a prospective poker site to cover what may be most important to you.
Their Poker Reviews
Most reviews of online poker rooms out there on the interwebs these days aren't worth their weight in 7-2 offsuits.
It amazes me that the mega online poker portals – with their teams of content writers that often don't use the English language well – all follow just about the same recipe.
The most egregious offense is that what should take up the bulk of a poker review – you know, information that you can tell is genuine on what it's like to actually play at the site – is usually missing.
Online Poker Review Tartar: A common dish served at popular poker portals. Blend all ingredients until smooth using food processor. Serve ice-cold with a garnish of sleek infographics. Present to unwitting guests.
1 cup PR highlights from the poker rooms themselves
2 cups generic background information
2 tablespoons of an exclusive bonus (Note: if unavailable freerolls may be used as a substitute)
Hyperbole, sprinkled generously throughout to maintain unbridled positivity
Optional: reported experiences from actual gameplay
My Online Poker Reviews
I can do better than that.
I think that players want unbiased, balanced, objective, and complete reviews just like any consumer buying a new car or TV would.
The most important quality in my poker site reviews is that they aren't influenced by money and make them as honest and complete as possible. The amount of misinformation and outright lies published online about poker rooms is staggering.
A Different way to look at what qualifies as the best in online poker
I've always strived to  succeed in a different way than others, whether at the poker table or in business. I would rather have players trust me and return for advice than trick them into going with who pays me the most.
I'm an online poker player first and foremost so I evaluate poker rooms just like a normal player would.
Real players don't just look at marketing statistics or bonus numbers. Real players dig deeper than flashy design and actually experience the games. Real players actually see how well the deposit, withdrawal, and support systems work.
For prospective players to make an informed decision I feel like the following questions need to be answered in a site review, at minimum.
Questions I always answer in my online poker reviews
How stable is the long-term outlook?
How easy is the deposit process (especially for US players)?
What is the current and historical delay time for payouts?
How soft are the cash games?
Is there enough player traffic?
Is the tournament schedule strong?
How easy is it to actually earn the promoted bonus?
How much help is the poker room if I have a problem?
Recent feedback I've gotten on my poker reviews
Resisting the Money Bias for Online Poker Reviews
I can't count the number of times over the years that poker room affiliate programs have tried to coerce me to increase their exposure in return for better rates or player exclusives.
I've had the same answer for them from the beginning: I will always be in charge of my own reviews and I will rank them as I see fit.
If that costs me whatever reward you're holding hostage then so be it.
My Philosophy on how to look at the top poker sites
I've reviewed more than 40 poker rooms since 2005 and rejected more than that.
I don't hesitate to remove any poker site that has massive withdrawal issues, has real evidence against it of cheating, or any other issue that makes me too uncomfortable to give my recommendation.
Combined with the closure of many of my former top-rated sites the current list stands at just 6 poker rooms, but I believe that these are the best 7 in the market, each for different reasons.
I hope that you find something useful in my reviews that helps you be more informed about your current online poker home or a prospective one. At the very least, know that they're honest experiences from a fellow poker player.