The Best Online Poker Site Reviews for 2023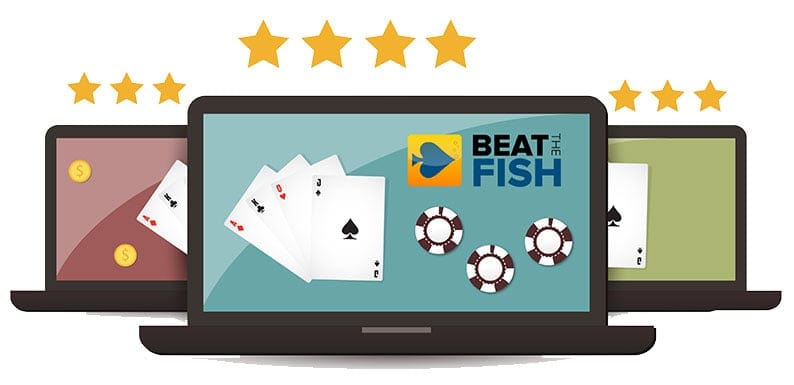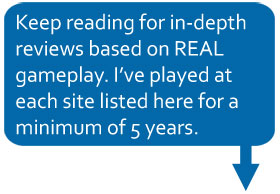 Honest in-depth features on the best that real money poker sites have to offer will always be the centerpiece of Beat The Fish.
I've gotten a bunch of e-mails over the past 14 years from real poker players who tell me they appreciate them. I can't tell you how gratifying that is.
As I think you'll agree, honesty about even the best poker sites is tough to find. I'm going to give you a real idea of what to expect before you play.
I personally review all of them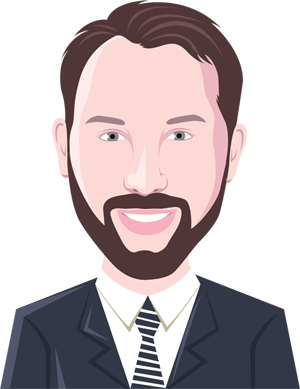 My name is Josh and I launched Beat The Fish in 2005. I've been reviewing top online poker sites for more than a decade. I've reviewed more than 60 poker sites over that time.
Every poker review you find here has been personally written by me only after I've played at each poker site for a number of hours.
I feel like I have a pretty strong grasp on what's important to online poker players because I'm still one myself.
Online Poker Sites I've Reviewed in 2023
Frequently Asked Questions
✅ Are there any poker sites for real money?
Yes, many. There have been online poker sites offering real-money play since the late 1990's, with many coming and going since then. I currently trust around a dozen poker sites for real-money play based on their history, payout consistency, and my personal review of each one.
✅ What is the best online poker site?
What is considered to be the best online poker site will vary depending on what's most important to each player. I think that having profitable games, easy deposits, high traffic, and quick consistent payouts are the most important factors when grading an online poker site. I currently recommend Global Poker or Bovada Poker for American players and 888 Poker for those in the rest of the world.
✅ Is it legal to play poker online?
The answer is complicated, especially to poker players living in the United States. The simple answer is that almost all online gaming laws focus on the providers rather than the players. There have been virtually no cases of online poker players being prosecuted simply for playing. However, it's still always wise to check online gaming laws in your state, territory, or country prior to playing for real money.
✅ What is the poker online poker site for beginners?
When you're just learning to play poker, I think the best online poker site is one that's going to be simple and straightforward. As a beginner, your first goal should be to simply understand the game rules and get used to how the software works. You don't want to be distracted by software when you're making a decision that could cost you money. Every online poker site has a play money mode, which I think is best used to get a feel for that site's software. I currently recommend a poker site like Global Poker for beginners because there's nothing to download and there aren't many complex software features to overwhelm you.
How I rate the best online poker sites
---
My poker review recipe follows a general format that I feel gives you the most informative cross-section possible.
Like filo dough made out of countless layers of poker site hyperbole, I want to peel back every aspect of a prospective real money poker room to cover what may be most important to you personally.
If I cover what may seem like too much detail on every online poker room, I have a better chance to review something specific that's important to every player. Even players in countries and jurisdictions that have limited poker options, you still a variety of choices in where you take your bankroll.
Here's what I include in every single poker review. The best online poker sites earn consistently high scores in most, if not every, category.
Aces and Deuces
This is at the top of each review page and gives a couple handfuls of quick pros and cons for each real-money poker site.

It serves as a quick reference for what I feel are the standout features, both good and bad.
Bonuses and Promotions
This is at the top of each review page and gives a couple handfuls of quick pros and cons for each real-money poker site.

Aside from the raw poker bonus amount, I also analyze a poker room's other promotions, including rewards programs and specialty tournaments.
Fish Rating
If I actually had a phrase I wanted to trademark for Beat The Fish, "Fish Rating" would probably be it.

The Fish Rating has been one of the staples of my online poker site reviews since the beginning, which scored the "easiness" of a poker site.

Every poker player will have their own priorities, but this should be one of your main factors in deciding on the best new online poker home.

The higher the Fish Rating, the higher the number of poor poker players that populate the tables and give you more action.

I test multiple real-money tables at multiple limits for thousands of hands to come up with this rating.
Real-Money Deposits
More of a concern for USA players, I like to rate the cashier options in each poker site review and how well each one is processed.

Even for non-USA players, availability of deposit methods even at the best sites can vary considerably.​
It's helpful to know how you can deposit before you even bother with a new site.
Payout Speed and Options
Online poker players worldwide should know what to expect from the cashout process.

Payout speed is such an important factor that I simply don't think any poker site is better than its ability to players in a timely manner.

You need to know how you can get your real money, how long it's going to take, and that you can consistently get your money at all.

Surprisingly, this essential is left out of most poker reviews.
Poker Tournaments
What is the poker site's tournaments schedule like? What are the most notable events and what is their big Sunday guarantee?

Beyond that, I like to include how many players typically enter the best tournaments, how long it takes to fill a Sit and Go, freerolls, and potential prize money overlay opportunities.
Player Traffic
This is another key to online poker sites that is often overlooked or left out entirely in other reviews. Like it or not, real money player traffic can doom an otherwise-solid poker site.

You're just going to end up frustrated if you have real money at a poker site where you can't find filled tables at higher stakes or offers paltry tournament guarantees.

I always include realistic expectations for player traffic, both for Texas Hold'em and other poker variations like Omaha.

In fact, I've unlisted or declined to review poker sites simply based on lack of traffic. It's that important.
Software and Instant Play
Yes, you're going to want to play at poker sites with attractive software style that you won't mind staring at for hours at a time, but what about advanced features, mobile, and no-download options?

Beyond features or game speed, I like to note if poker sites use anonymous tables, offers a native Mac version, and what the mobile options are like.
Player Support
I find numerous questions a new player might ask and contact the poker site about them in order to test how well they perform.

Additionally, any site with email-only support deserves the shame I try to give them. The best online poker sites provide numerous methods of player support.
Spotting Red Flags at Online Poker Sites
---
Player traffic is an essential consideration of any poker site. I dig into not only raw player numbers, but how filled the poker tables and tournaments actually are.
I always review a site's official license. I'm a big fan of Bovada Poker, but they're quietly operating for real money poker play without a license if you do a little digging.
I think it's important for real money players to know if an online poker site has anonymous play or allows Heads-Up Display software.
I loathe when sites only give an email address for player support. I always review for alternative support methods.
Although I always check a poker site's real money player metrics for trends, many sites no longer provide player stats in the lobby. I always play at the tables and report my findings for player quality.
It's easy for sites to boast about quick payouts, but I dig into any predatory real money fees or delays that affect those poker payouts.
The Ugliness of Most Poker Reviews
---
Most reviews of online poker sites out there online these days aren't worth their weight in 7-2 offsuits.
They're written by teams of content writers that often don't use the English language well but are well-versed in hyperbole and exclamation points.

The most egregious offense is that what should take up the bulk of a poker review is usually missing. You know, just genuine information that could only be experienced through actual play for real money at the site.
They all follow just about the same recipe when reviewing a poker site.
Biased Online Poker Review Tartar
A common dish served at other popular online poker portals. Blend all ingredients until smooth using food processor. Serve ice-cold with a garnish of sleek infographics. Present to unwitting online poker-playing guests.
1 cup PR highlights from the online poker sites themselves
2 cups generic background information
2 tablespoons of an exclusive poker bonus (Note: if unavailable, freerolls may be used as a substitute)
Hyperbole, sprinkled generously throughout to maintain unbridled positivity
Optional: reported experiences from actual real money gameplay
How I Look at Real Money Poker
---
I'm confident I can do better by you because I still personally play for real money everywhere you'll read about.
I'm skeptical. Online poker sites have to earn my trust before I recommend them to you.

I think that online poker players want unbiased, balanced, objective, and complete reviews just like any consumer buying a new car or TV would.

The most important quality in my poker site reviews is that they aren't influenced by money and make them as honest and complete as possible.
The amount of misinformation and outright lies published online about poker sites, especially those still open to USA players, is staggering.
My Way to Judge the Best
---
I've always striven to succeed in a different way than others, whether at an online poker table or in business.
I would rather have players trust me and return for poker advice in the future than trick them into going with the site who pays me the most.

I'm an online poker player first and foremost so I evaluate poker rooms just like a normal player would: by playing real hands.

Real players risking real money don't just look at marketing statistics, bonus numbers, or some time-limited promotion.
Real players dig deeper than a poker site's flashy design and actually experience the games.
Real players actually see how well the deposit, withdrawal, and support systems work.

For prospective online poker players looking to make an informed decision, I feel like the following questions need to be answered in a site review, at minimum.
What I always answer
How stable is the poker site's long-term outlook?
How easy is the deposit process (especially for US players)?
What is the current and historical delay time for player payouts?
How soft are the real money cash games?
Is there enough online poker player traffic?
Is the poker tournament schedule strong?
How easy is it to actually earn the promoted bonus money?
How much help is the poker support team if I have a problem?
Real Poker Player Feedback I've Gotten
---
Love your poker site reviews...
I really love your poker site reviews. I just wanted to compliment you on your style of writing when you cover the games. It's easy to read, right to the point.
You've helped my game tremendously...
I've been playing poker for 5 years. You've helped my game tremendously. BeatTheFish has remarkably profound and didactic approach to online poker, minutely analyzing every aspect of poker strategy and mindset. Along with Upswingpoker, I tend to treat you as the most invaluable up-to-date poker source ever.
The strategies helped a lot along with the up to date "real deal" reviews on the poker sites and the news around the world. You are spot on regarding the reviews of the two main sites I play on: BetOnline & America's Cardroom.
Honestly I'm new to online poker (as opposed to home games). BTF has more or less given me the confidence to jump into online poker as a U.S. player. The reviews of online poker sites, in particular for U.S. players, are convincingly unbiased.
The reviews are great. I love the site reviews, freerolls, and the Bitcoin tutorial. They are very in depth.
Resisting the Money Bias in Online Poker
---
I can't count the number of times over the years that online poker affiliate programs have tried to coerce me to increase their exposure online in return for better coverage.

I've had the same answer for them from the beginning: I will always be in charge of reviewing the best online poker sites my own way and I will rank them the best way I see fit.

If that costs me whatever reward a poker site is holding hostage, then so be it.
My Philosophy and Experience
---
I've reviewed more than 60 websites offering online poker games since 2005 and rejected more than that.
These are the poker sites I currently rate and review:
Bovada
Ignition
BetOnline
America's Cardroom
Sportsbetting
Black Chip Poker
Nitrogen Sports
Global Poker
888 Poker
partypoker
Breakout
Unibet
Pokerstars
Titan Poker
I don't hesitate to remove any online poker website that has massive withdrawal issues, has hard evidence against it of cheating, or any other issue that makes me too uncomfortable to give my recommendation.

Combined with the closure of many of my former best-rated poker sites the current list stands at under a dozen destinations. However, I believe that these are the best in the real money poker market, each for different reasons.

I hope that you find something useful in my online poker coverage that helps you be more informed about your current online poker home or a prospective new one.
At the very least, know that my poker coverage comes from the honest experiences from a fellow poker player.
A lifelong poker player who moved online in 2004, Josh founded Beat The Fish in 2005 to help online poker players make more-informed decisions on where to play and how to win once they got there. He hopes to counter the rampant dishonesty in online gaming media with objective reviews and relevant features. Tech nostalgic. Fondly remembers the soup avatar at Doyle's Room.