The Only Honest Guide to Every Legit US Poker Site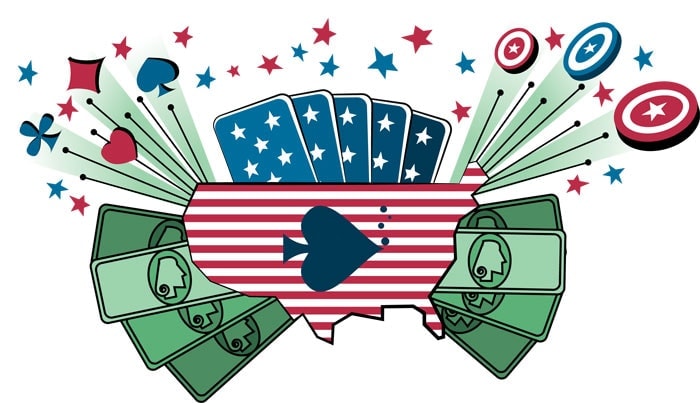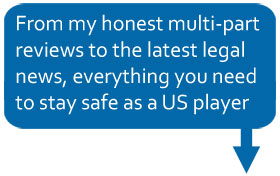 If you live in the United States and play online poker I think you'll agree that it isn't easy, no matter what you read elsewhere.
You'll usually find these two opposite opinions on the Internet about US poker sites:
You shouldn't play anywhere other than regulated sites that 4% of the country is eligible to play at: residents of Nevada, Delaware, and New Jersey.
Every US site is awesome! They pay out in -3 days and will cure the common cold, too. Here are my magical links!
As usual, the truth is somewhere in the middle and that's what I'm going to provide on this page.
Take my experience and use it to form your own opinions.
Why I know the US market inside and out
Here's the bottom line:
I've been there since the beginning, covering USA poker with feature articles literally since the night the party died in 2006.
These are the US contenders I'm still willing to recommend. They aren't numerous and that's because I don't really trust anyone else at this point.
I've personally played at each of these sites for at least 5 years with all of the skepticism in the world.
They're still standing after 12 rounds.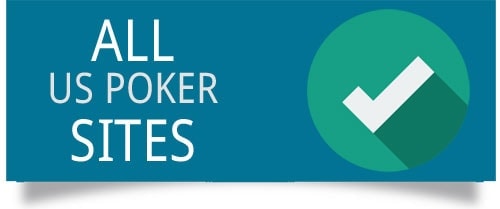 US poker sites I'm still willing to put my name behind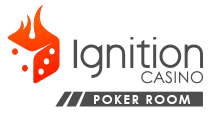 The brand name is new, but their reputation isn't.

&nbsp

Simply put, this is the single elite US poker site. #1 in US traffic by far, #3 in the world. The only legit mobile client. Quick-fold poker. Looser tables than anyone else. The fastest payouts in the US. All that adds up to my highest overall rating.

&nbsp

Ignition Poker is the only US-facing site that succeeds on just about every level. It might sound like hyperbole, but they've got the substance to back it up.
Why do I stand behind Ignition Poker?
I've stood behind Ignition Poker since their long and winding journey began as Bodog back in 2004. Largely due to having the quickest payout methods in the US poker market for more than a decade they've enjoyed the best reputation and phenomenal growth over the past several years.
This is also the only US poker site smart enough to develop a no-app mobile client and quick-fold poker. They do everything a little better than the other guys. If you have to choose one US poker destination Ignition Poker is probably going to be it.
---

It may be slim pickings, but I believe BetOnline Poker is going to satisfy the needs of the majority of US players.

&nbsp

Deposits are the smoothest in the market, player traffic is fairly high, and the plague of tight games hasn't quite spread there yet. They aren't perfect, but I've been mostly happy with them for 5+ years.
Why do I stand behind BetOnline?
I started playing here in 2011 before the fallout from Black Friday and it's one of the few that I would currently trust my bankroll with. They have plenty of money behind them, I've always gotten payouts quickly, they haven't had any major scandals, and some of the behind-the-scenes people are the best in the industry.
---
They may simply be a skin/rebrand of their parent company BetOnline, but with so few US poker sites remaining it's worth mentioning SportsBetting Poker.

&nbsp

You're still going to get the best credit card success in the market, fairly busy cash tables, and the same robust cashier for payouts.
Why do I stand behind SportsBetting Poker?
For the exact same reasons I stand behind BetOnline. They're owned by the same group so you get the same near-100% credit card approval for deposits and the extensive cashier for payouts. I've played here since I was asked to give them a review in 2012 and they've survived as one of the few US sites I recommend.
---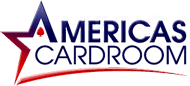 America's Cardroom earned my attention when they bailed out a couple of other failing US sites several years ago.

&nbsp

They've made enough of a name for themselves now to be one of the largest American-facing rooms with occasional $1 million tournaments, a great payout history, and tables with 30+% flop percentages.

&nbsp

They also have the most underrated bonus online with an instant 20 free tournament tickets worth at least $50 to all new depositors, even those putting in only $25.
Why do I stand behind America's Cardroom?
For starters, they've actually been around the longest of any site still open to Americans, opening as a small offshoot of a sports site in 2001. Since 2011 they've increased to #2 in US traffic, always delivered my payouts quickly, and host some of the largest tournaments in the market. I've played here since 2013 and have roots on this network since 2004.
---
&nbsp
These are the Best US Poker Sites: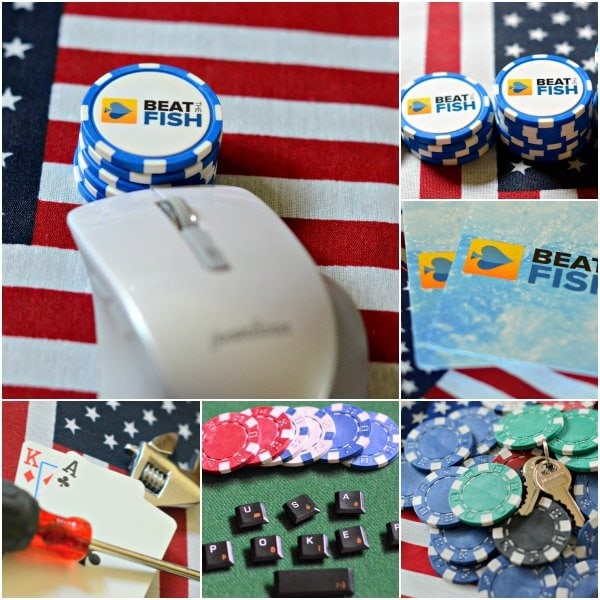 &nbsp
US Deposit Method Chart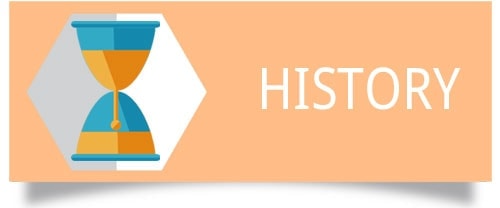 History Timeline of US Poker Sites
Are USA-facing online poker sites legit?
I'm convinced there are still a few legit worthwhile US poker rooms still in the wild or else I wouldn't list a single one of them.
How do I know?
Because I let years of personal playing experience and study of this amoeba-like market simmer before I give you my final scores.
I still play at US poker sites.
I still want you to feel like you're able to also.
I've dedicated a good part of this site and every review I write to educating you on the safest ways to do so.
I've never lost a payout from the sites I choose to list here.
I'm also not going to lie to you.
The US poker site market still mostly sucks right now.
It doesn't mean you can't find a trustworthy home for your virtual bankroll, but the landscape is going to be a lot murkier than the rosy reassurances you'll read elsewhere.
Residents of 3 states and less than 5% of the country are golden right now.
They can play on a licensed US poker site and, you know, only deal with the hollow bonuses and empty tables the rest of the country does. The other 97% need some sort of roadmap. That's what I'd like to provide.
You can do a Google search right now and run into high-ranking websites and affiliates recommending those rogue sites that I haven't recommended in more than a year due to delinquent payouts.
You can make a deposit with a US-facing site only to find out that no one is willing to play for more than .05/.10.
You can deal with declined credit cards, restricted states, slow payouts, hollow bonuses, empty tables, and empty promises.
There is no federal law against merely playing poker.
–Gaming Law Professor I. Nelson Rose
American poker players are fighters
All of these hurdles and more have faced US poker sites since 2006 and yet… US poker still survives.
It may not always be pretty, but it's still standing after some vicious blows and cheap shots. US poker players are non-conformists. They're tough and always get back up. They're Rocky.
Sheldon Adelson's puppet show tells you that the only moral type of betting is in a Vegas casino so what do you do? You fight it!
You play that $1 Sit and Go and click harder than you've ever clicked before. You play a hand of quick-fold poker on your phone while you bite into a Chipotle burrito, smile as you nod along to some indie pop, and mutter, "Bet you didn't want me to do that, Lindsey!" Keep it up, guys. Keep that eye of the tiger, tiger.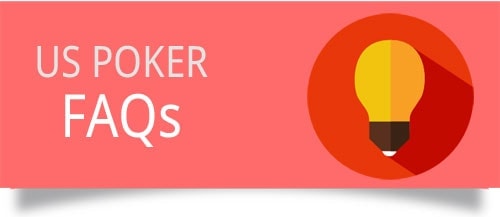 US Poker Site FAQs
Who has the most United States poker traffic?
A lack of player traffic has always been the death knell for online poker sites.
After all, there is no value to having incredibly innovative software or an amazing bonus if there are no active tables. It's the equivalent of a city building a state of the art sports arena with no team to play in it.
I've seen plenty of intriguing poker room startups simply fade away before they even got off the ground because they couldn't get anyone to fill the tables.
Looking at player traffic is so important at US sites now because the total player pool is much lower.
There are several US facing poker sites still operating and trying to attract players with pathetic player counts. Unless you only care about finding players at micro-limits why bother? Even if you do, why not choose a site that has more micro-limit variety?
The top 3 in US poker player traffic
Are there any US freerolls?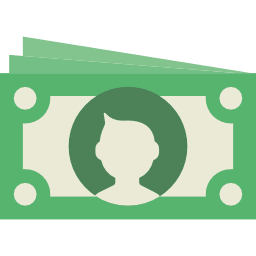 I've largely avoided no-restrictions freerolls like the plague since I was able to scrape together $20 and make my first deposit many years ago. Hundreds, and sometimes thousands, of players pushing chips around for hours hoping to get lucky and win a few free dollars. Yikes.
However, it can be argued that freerolls at US poker sites make more sense than ever these days. With deposits that can be a tricky hassle these may be your only shot at a real bankroll.
I have a page dedicated to freerolls and US ones specifically, but the short answer is BetOnline is where you'll find the best at the moment. You don't have to deposit to play in them, they run every hour, and can have up to a $250 prize pool.
The runner-up would be America's Cardroom, which had the very clever idea of making freerolls on-demand. They fill up once or twice an hour. The downside? Paltry prize pools of $10 each.
Are there any US sites accepting Visa?
One of the main criteria I use to rank a US poker site is how easy it is to deposit using Visa or another major credit card, which is what I covered in my complete guide.
If depositing is too much of hassle most players are going to just give up. I think that's been a big key in the decline of the US market.
There are, however, a couple of surviving options that accept almost 100% of US Visa cards.
Ignition Poker is likely highest in success rates with online gaming processing roots going back to the '90s. The stalwart BetOnline is another leader in the slim US pack on credit card success rates.
Visas issued by major US banks, debit cards, and even prepaid Visa cards should not experience the typical declines seen elsewhere. They must simply have better proprietary processor connections, which tend to come with the history in gaming they've had. Neither charge deposit fees.
Who accepts MasterCard?
As listed above, the best bet for US players with a MasterCard is going to be at Ignition Poker or BetOnline Poker. You literally can type in your card number, find your account, and get playing within a few minutes. They're two of the few to be able to make that claim for Americans.
I've heard recommendations over the years that debit MasterCards may yield the best success rates, but I haven't seen any issues with straight credit cards or even prepaid cards with international capabilities.
Who is the best US poker site for withdrawals?
Another essential factor for me in deciding whether or not to even continue listing a US poker site is the speed of their withdrawals.
One of the first signs of impending doom at a US-facing site is a deposit delay that isn't a temporary hiccup.
It's the reason I de-listed Carbon Poker and Full Flush Poker in such a barren market. Both of them are still ticking, but with their positively rural player traffic how long will they continue to be able to afford to? I don't care to let you find out.
I've listed all the best sites for withdrawals in the US poker market because those are the only outfits I'm going to promote.
The top 3 in US payout speed
Bitcoin on US poker sites
With the wonderful trend of Bitcoin now being accepted as a deposit and withdrawal option on reputable US poker sites I believe it's the clear winner for best withdrawal method.
With Bitcoin you get anonymity, speed, and the ability to withdraw directly to your bank account through an exchange service.
Ignition Poker, BetOnline and America's Cardroom support Bitcoin withdrawals, send them in as little as a few days, and offer tiny minimums as low as $20.
Are there US poker sites with rakeback?
While others certainly disagree I'be always been anti-rakeback for many reasons, namely that it just isn't healthy to be charging some players full rake while a privileged minority gets a secret benefit.
The very top poker rooms did away with their rakeback programs years ago. We even did a piece here about rakeback deals being on their way out.
I've seen some rakeback sites advertising for deals at America's Cardroom, but I hope they aren't really still offering it.
If you're looking for a deal anyway, that seems to be the only trustworthy US option currently offering it.
Can any USA-facing sites be played from iPhone or iPad?
Unfortunately, one of the sad realities of the US government's fierce obsession with online gaming is that US poker sites are forced to dwell in the Stone Age when it comes to mobile options like iPhone and iPad.
Even though the App Store has seemingly millions of apps at this point every one of them had to be manually approved.
That's actually smart business, as history has shown that an untamed marketplace can quickly become flooded with half-baked garbage and ultimately drive consumers away. See the video game crash of 1983.
Unfortunately, that means unregulated US poker sites are never going to get an app to pass a manual review as no major company wants anything to do with a touchy controversial issue.
Software developers could make it happen now
The simple answer would be for developers at US-facing sites to develop an in-browser mobile option that could work on iPhone and iPad. No one that I can recommend has done this yet. This one is solely on the poker software developers who I believe are stingy and ultimately missing an enormous opportunity.
It's simply fact at this point that people actually access the Internet more on mobile devices than computers these days. US poker sites have blown it thus far.
The closest thing to a US poker site on iPhone
My one related recommendation would be for Bovada Casino, which accepts US players and does have an excellent instant play version that works on any iPhone or iPad with no download. For payouts they're the best in the market, often delivering checks within a week.
How about Android?
The same as above applies to Android's Google Play app storefront, although it seems like more low-quality apps have an easier time getting listed there. Still, no real-money US site has had an app listed there to date.
One interesting footnote is Full Flush Poker, which actually released a direct download of an android mobile client instead of going through Google Play. I actually did a complete review of it as I used to recommend Full Flush until I completely delisted the poker room for failing to pay players in a timely manner.
Android is open-source so certainly a legitimate poker room can do what Full Flush has done. Unfortunately, no one else has yet.
Key Poker Sites that have left the US Market
| Poker Site Name | Date of US Market Exit | Still in Operation | More Info |
| --- | --- | --- | --- |
| 888 Poker | 10/2006 | Yes | Owned by 888 Holdings. Became one of the first online poker sites to voluntarily exit the US market following the passage of the UIGEA. It's unclear if they later paid a settlement to US authorities. Currently the #2 poker site in the world. |
| Pacific Poker | 10/2006 | Yes | Owned by 888 Holdings. Sister-site of 888 Poker, Pacific Poker was also among the first to withdraw their services from the United States. |
| Party Poker / Bwin | 10/2006 | Yes | Owned by Party Gaming. Party has decided to leave the US market immediately after the passage of UIGEA, leaving the door open for their return when separate US states started to pass online poker legislation. Currently, Party Poker offers their services to New Jersey residents. |
| iPoker Network | 10/2006 | Yes, with many member sites | iPoker is probably the largest open online poker network in existence. They feature dozens of sites, with some of the most popular being Titan Poker, Bet365, and William Hill. iPoker withdrew from the USA immediately after the passage of the UIGEA and thus far have made no efforts to return to the States in any capacity. |
| PKR | 8/2006 | Yes | PKR used to be a standalone online poker room that actually launched around the same time as the UIGEA was passed. As they caught wind that an anti-online gambling legislation was in the works they made the decision to never offer play to Americans. PKR has never attempted to obtain a license to operate in any of the legalized US states. As of recently, PKR is a part of the Microgaming Poker Network. |
| Microgaming | 9/2008 | Yes | The second largest online poker network, Microgaming includes some big names like Stan James and Mansion Poker. Initially, Microgaming stated in the USA after passage of UIGEA, but got cold feet in 2008, when several domain seizures took place. At that point, Microgaming decided to leave the US market and so far they have no presence in the regulated states. |
| PokerStars | 4/2011 | Yes | Owned by Amaya. PokerStars continued offering their services to US citizens even after UIGEA and only stopped in the aftermath of the Black Friday that happened in April of 2011. Despite all the turmoil, PokerStars remains the #1 online poker site in the world and they've managed to reestablish their presence in the USA. |
| Full Tilt Poker | 4/2011 | Yes, but as a part of PokerStars | Owned by Amaya. Like PokerStars, Full Tilt remained present in the USA until they were forced out. Unlike PokerStars, Black Friday left Full Tilt picking up pieces and the room was only salvaged when PokerStars decided to buy them and return all players' balances. |
| Cereus Network (AP/UB) | 4/2011 | No | Cereus Network, featuring the two main brands Absolute Poker and Ultimate Bet stayed in the US poker market until the bitter end. After their domains were seized by the US DoJ in April of 2011 these two rooms never returned. Unlike PokerStars and Full Tilt, AP/UB disappeared completely. Thousands of players who had bankrolls there were robbed of their funds and to this day no one has been repaid a penny. |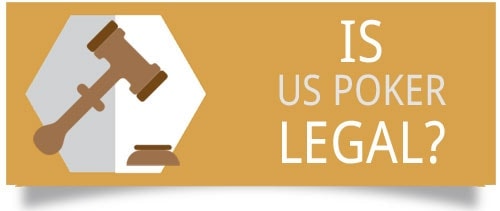 Are US poker sites legal?
Almost all of the DoJ's legal claims depend on the underlying activity, online poker, being illegal. The problem for prosecutors is that the main federal anti-gambling statute, the Wire Act, has been held in a published federal Court of Appeals decision to be limited to bets on sports events and races.
– Gaming Law Professor I. Nelson Rose
Without a doubt, this is the most common question asked about US poker sites since it became its own market in 2006. And it's certainly a good valid question. Over the last decade I've seen a lot of answers to this question by websites with an agenda to sell you on something. The most common are:
• Yes, nothing has changed for US players.
• Yes, they are all licensed and regulated by ABC Island Tax Haven.
• Check with an attorney
The former 2 answers are laughable to me, not so much for their opinions, but that any writer at a poker website feels qualified to give you an answer on if something is legal or not. I'm certainly not going to do that.
The UIGEA seems to have spawned thousands of legal experts on online gaming.
Checking with an attorney is good advice certainly, but the problem is that:
The vast majority of players aren't going to do that, and
Most attorneys can't even answer the question.
Let's learn from the actual experts
There are a handful attorneys who can because they actually specialize in gaming law. They're awesome sources of information and some of the few people who can make sense of gaming law and explain it to the masses.
So let's take a look at more of what my favorite gaming law expert, the incomparable Professor I. Nelson Rose, has to say on the subject. I remember him being the voice of reason during the chaotic days following the UIGEA passing. Why would you really want to listen to anyone else's opinion?
…the false message that it made Internet gambling illegal.  The UIGEA is actually only an enforcement act… The UIGEA was rushed through Congress by then-Majority Leader Bill Frist (R.-TN) and is a mess, with typos and other problems… It is not even clear that online poker is illegal in every state and territory of the U.S.
– Gaming Law Professor I. Nelson Rose
The lack of review of the laws that literally changed the game of poker and lost hundreds of millions of dollars is mind-boggling. Even more fascinating is that the mass exodus of publicly-traded poker sites from the US that changed everything was done as a result of misinterpretation.
Of course, that's history and can't directly answer our question on if US poker sites are legal. Studying the language and even the name itself of that decade-old federal law, however, can help.
Is it illegal to play poker online from the USA?
There is no federal law against merely playing poker. Half the states do have mostly ancient laws on the books making it a crime, sometimes, to make a bet. But in the other half, it is not a crime to even bet with an illegal operation.
– Gaming Law Professor I. Nelson Rose
Isn't that fascinating? I imagine Americans with a casual knowledge about online poker actually believe that it was made illegal in 2006 and that's what Black Friday was about in 2011.
The media frenzy that ensued in 2006 when the UIGEA was actually referred to as an "online poker ban" by some outlets. It was such a popular (and inaccurate) phrase that I did a whole piece on it.
In fact, there are no federal laws that mention playing poker specifically. Professor Rose, whom I consider the definitive expert on gaming law, tells you that himself.
Highlights of gaming law for US poker sites
I've both read Professor Rose's excellent book Internet Gaming Law on the subject and spoken with him personally about this. Here are the highlights.
That all seems pretty encouraging if you ask me. You should obviously check with an attorney and relevant law enforcement to determine if you can play poker online, but I think it's fairly clear that reality isn't quite as dire as the perception that's been fueled over the past decade.
The latest US poker news
Misinformation targeted towards American players
By this time, over a decade after corrupt special interest politicians added the now-familiar phrase "US poker sites" to our ever-growing poker lexicon, you've seen the rhetoric before at other poker websites.
The refrain has become tiring, nauseating, and insulting to your intelligence.
Residents of 3 states and less than 5% of the country are golden right now. They can play on a licensed US poker site.
The other 97% need some sort of roadmap to this Wild West free market even Ayn Rand would have been perplexed by.
A lot of poker websites with green cotton/linen-tinged eyes are happy to reassure you. A sampling of some of my favorites:
"Nothing has changed for US players!"
"There are still tons of great US options!"
"These sites are all legal, licensed, and regulated!"
"Your deposit is perfectly safe and you're guaranteed never to be at risk!"
-Sincerely, every other poker website trying to sell you on the US market
Those words should hold about as much value to you as the droppings from a bulls-only rodeo sponsored by a GMO-Bologna company owned by Bill Frist.
Don't be distracted by licenses
Yes, pretty much every poker site ever has obtained a license from some tax-and-gaming-friendly jurisdiction. It's nice to see. For US-friendly sites you're also talking about places like Malta, minuscule Indian tribes, or Costa Rica.
Fine parts of the world, to be sure, but likely more concerned about that annual licensing fee than actually regular testing the games.
Heck, Absolute Poker and UB were licensed and literally allowed to operate for years after their own employees were found to be cheating players. So just throw the license out the window. It doesn't guarantee you anything.
Foreign licenses in small territories are a convenient way for marketers to try to reassure you of a US poker site's safety. Don't fall for it.
A Wall Street Journal Poll showed that 85% of citizens oppose government prohibition of online gambling.
We Goin' Straight to the Wild Wild West
If you aren't a resident of one of the 3 small-ish US states to legislate online poker (New Jersey, Delaware, or Nevada), which equates to about 97% of the country, you're truly entering a free market.
With no government oversight unregulated US poker sites are truly only influenced by you, the American consumers. It's all based on reputation and, to a lesser degree, who advertises best.
That's actually kind of cool… in a way.
If a poker site screws up enough on a large enough scale (e.g. stop processing payouts, cheating scandals) consumers will eventually drive them into the ground.
Unfortunately, someone will have to get hurt in the process, but in this free US poker site market the cream is going to rise to the top naturally.
Think of the US poker market like eBay or the Amazon Marketplace.
New sellers are unlikely to get many buyers, but when they eventually build up their reputation by being trustworthy to every single customer they snowball into a force that has no trouble attracting buyers.
The few sites I list here have already earned their  gold star seller badge.
Because there's little to no oversight no one is going to step in and help you if you get scammed, it makes doing your homework with legitimate third-party information so much more powerful.
The USA poker saga is stranger than fiction
The twists and turns experienced by the US online poker market would make a fascinating book someday. We're all characters in it awaiting the final chapter.
US online poker is at a crossroads and I would like to help players navigate it as painlessly as possible.
History of USA poker sites
Prior to late 2006 the US online poker market was no different than the rest of the world (ROW). American players could play at the same sites and use the same convenient e-wallets (e.g. NETeller) as their ROW brethren. Online poker was booming with no end in sight.
The UIGEA in 2006
Everything changed in September 2006 when the Unlawful Internet Gambling Enforcement Act (UIGEA) was secretly attached onto an unrelated must-pass port security bill at the 11th hour before a recess of congress.
Several senators and congressmen even attest that no one apart from the Act's sponsors was aware of its inclusion and that no one outside of the bill's sponsors even had a chance to read the final draft.
Subsequently, all publicly-traded poker sites stopped allowing US players, allowing private mega-sites like PokerStars and Full Tilt Poker to take over the US market.
Payment options slowly returned to US players and the market seemed to stabilize into a new normal: a distinct separation between US poker rooms and those serving the rest of the world.
Black Friday in 2011
The next shoe to drop was online poker's Black Friday in April 2011, which involved a district of the US Justice Department taking action against the 3 largest remaining poker sites servicing US players.
PokerStars was the only outfit that survived the ordeal, settling up with the US government to the tune of $731 million and maintaining its dominant position for ROW players.
The current state of US poker rooms
Small privately-owned poker rooms have filled in the gaps for US players in non-regulated states.
No US-facing site currently has exceedingly high traffic aside from Ignition Poker and the market is at its smallest point with previous mainstays removing their emphasis on new players.
Still, real-money poker in the US remains a viable option and I've reviewed those allowing new players extensively.
Deposit options still exist but are highly dependent on the poker room.
Regulated states
The US online poker market is also fragmented with a select few legal US states offering state-sanctioned games. This is currently limited to less than 5% of the nation's population but appears likely to expand to more states in the future. It's an intriguing possibility.
The future of US poker sites
As mentioned earlier we are at a crossroads for online poker in America. I see 3 main possibilities for online poker over the next 5 years with none able to be ruled out.
1. We maintain the status quo. A handful of smaller states offer legalized games while the majority of the country gets by with small private offerings.
2. Online poker gets legalized in a major state and a majority of the Union follows their coat tails. This could be California, Pennsylvania, or New York. Should one of those states finally get through the red tape it would be a game-changer.
3. We see a coordinated attack on the industry, bringing down the remaining privately-owned sites. I don't see this as a likely scenario unless a UIGEA-like backdoor effort is orchestrated by corrupt politicians and casino owners.
Actually, that last option doesn't sound so far-fetched. It's already happened once. Let's just hope it doesn't again.