The Best USA Online Poker Sites for 2023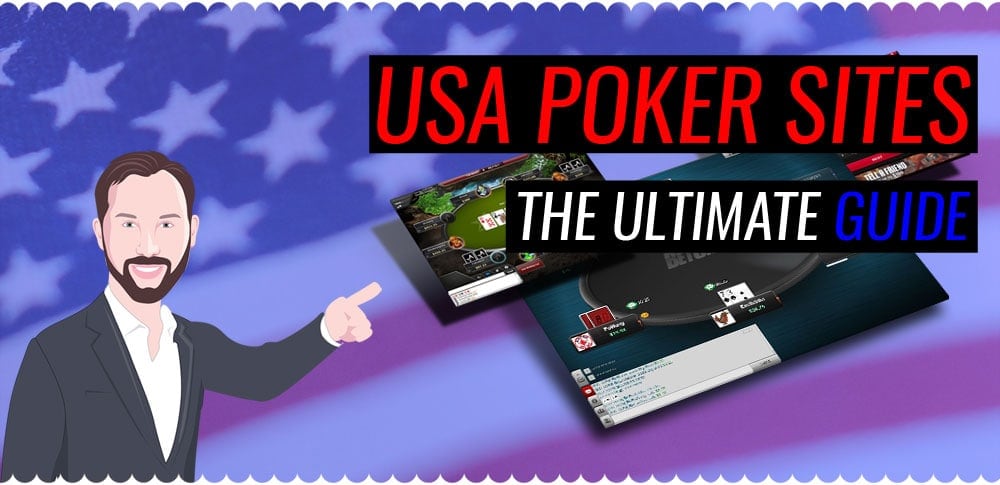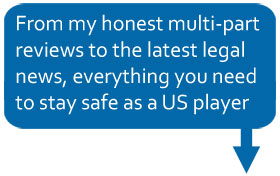 If you live in the United States and play online poker I think you'll agree that it isn't easy, no matter what you read elsewhere.
The "truth" about legal real money online poker rooms still open to USA players can vary depending on where you look.
I've spent 17+ years studying the US poker market and busting myths for American players. Here's what I'm going to cover in detail:
The only USA online poker sites I still trust in 2023
Is it legal to play real money online poker from the US?
The latest game-changing US poker current events
Dispelling the myths you'll find elsewhere
| | | | | | | |
| --- | --- | --- | --- | --- | --- | --- |
| | | | | | | |
| | | | | | | |
| | | | | | NJ, MD, DE, KY, LA, NV, WA | |
| | | | | | | |
| | | | | | | |
| | | | | | NJ, MD, DE, KY, LA, NV, WA | |
The 2023 USA Map of Legal Real Money Online Poker
Click on your state below to find out the current status of legal online poker legislation and where you can for play real money in 2023.
Why I know the USA poker market inside out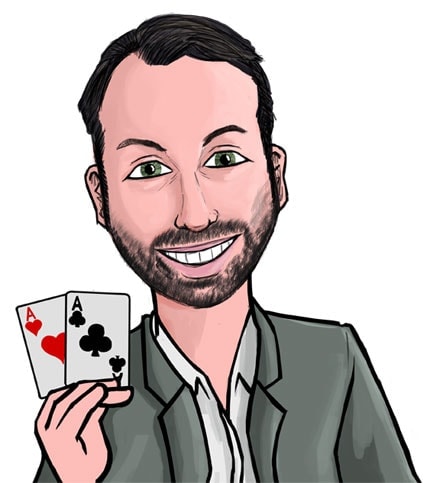 Hi, my name's Josh and I launched Beat The Fish back in the wild and crazy days of 2005.
Here's the bottom line:
I've been there since the beginning, covering USA poker rooms with honest feature articles literally since the night the party died in 2006.
While everyone was watching the horror unfold on C-SPAN (seriously) I was starting a guide on how Americans could deal with it and still play online poker for real money.
I've stayed current on the sometimes-fascinating and always-frustrating enigma that is US online poker and this is some of my best stuff.
On the actual online poker sites, I've personally played at and reviewed each of them for at least 5-10 years with all of the skepticism in the world.
These sites are still standing after 12 rounds.
Are the best real money US poker sites legit?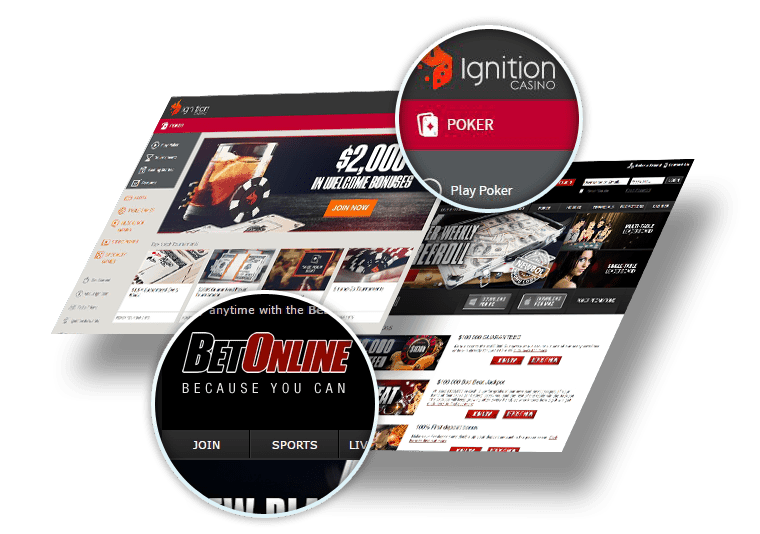 I'm convinced there are still a few legit worthwhile online poker USA sites in 2023 or else I wouldn't list a single one of them.
How do I know?
Because I let years of personal playing experience and study of this amoeba-like USA poker market simmer before I give you my final review scores. Real experience is what does the talking.
I still play at US poker sites.
I still want you to feel like you're able to also.
I've dedicated a good part of this site and every poker review I write to educating you on the safest ways to do so.
I've never lost a payout from the poker sites I choose to list here who accept USA players.
I'm also not going to lie to you.
Frequently Asked Questions
✅ Are there any legal poker sites in the USA?
Almost no legal action has ever been taken against Americans simply for playing online poker. Most online poker sites operating for real money to USA players are in a "gray" legal area. Reputable poker sites will obtain licenses that allow them to operate from the jurisdiction they're hosted in, but that doesn't specifically address American players.

With the exception of highly-restrictive U.S. states like Washington, there are almost no laws that target online poker players themselves, instead focusing on the poker operators themselves. Even then, it's unclear if current gambling laws even apply to offshore poker sites.

That being said, Global Poker is one real-money poker site that has found a way to be legal to 49 out of 50 USA states.
✅ What are the best online poker sites for US players?
In my opinion, the best poker sites for US players are those that have a long history of trust, are free of scandals, and have found a way to pay out American players consistently.

My current top 3 poker sites offering real-money play to US players are Bovada Poker, Global Poker, and Ignition Poker. I've extensively reviewed each one and each has earned my trust for a number of reasons.
✅ Where can I play online poker from the USA?
There are still a number of online poker sites who allow USA players to make deposits, play at real-money tables, and cash out their winnings. My current top-rated sites include Bovada, Global Poker, and Ignition Poker.

Although there may be a number of poker sites with low traffic, cheating scandals, or severe payout difficulties still trying to attract American players, I recommend that you stick with those I've personally tested.
✅ Are there USA poker sites that have mobile software?
A number of the best poker sites offering play to USA players allow real-money gameplay from mobile. My picks for the best mobile poker software include Global Poker, Bovada Poker, and BetOnline Poker. All of them work on an iPhone, iPad, or Android device. Global Poker is especially well-designed for even multiple tables on mobile.
USA online poker: the best options for real money
In 2023, it's easy to get intimidated as a United States online poker player looking for legal real money games.
USA players have 3 main options, which will mostly depend on what state you live in.
Despite the predatory Unlawful Internet Gambling Enforcement Act passed in 2006 at the federal level, the Justice Department has given individual states the power to legalize online poker and other forms of online gambling.
Regulated Legal USA Poker in 2023
As of 2023, Delaware (DE), Nevada (NV), and New Jersey (NJ) all host legal officially-licensed real money online poker games.
Pennsylvania (PA), West Virginia (WV), and Michigan (MI) have also legalized online gambling and are currently setting up the framework for poker sites to operate in the state. PokerStars is currently operating in Pennsylvania.
Also in 2023, an interstate compact between legalized USA states continues to evolve. So far, this allows Delaware, Nevada, and New Jersey to share poker player pools, providing a larger total player base for busier cash games and larger tournaments.
It remains to be seen if Pennsylvania, West Virginia, and/or Michigan will join the interstate poker compact.
If you live in, or are visiting, one of the handful of states that have legalized online gambling, you can easily play poker for real money on some of the largest sites in the world.
These online gambling companies who previously left the USA poker market now operate again in legal American states: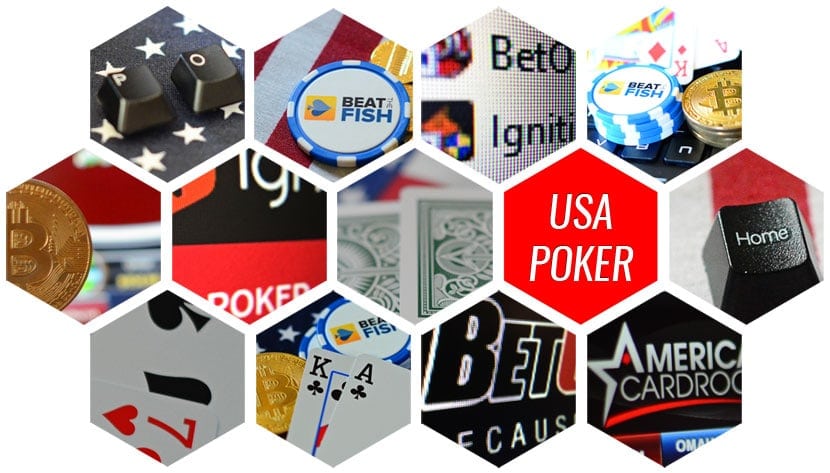 Offshore Poker Sites Accepting Americans for Real Money Games
For players in the rest of the USA, you'll likely need to turn to offshore real money poker sites. Fortunately, these are available without restriction to 41 US states. I've relentlessly tested every US-friendly online poker room I list on Beat The Fish for several years.
They're legal in the jurisdictions they operate, with Bitcoin becoming the easiest way to avoid the complication of American money transfer issues.
As of 2023, I'm recommending the USA offshore poker market leaders of:
The Global Poker Online Sweepstakes Model
USA-based online poker players also have an interesting legal real money option in Global Poker. They previously support PayPal and claim to be legal in 49 U.S. states and most of Canada because of their sweepstakes poker model. The only exception is in Washington State.
Global Poker managed to obtain a license from the Malta Gaming Authority, which is almost unheard of for a poker site open to USA players. Global Poker took advantage of a unique real-money system that allows them to be excluded from typical gaming laws. All that has provided them massive traffic from American players in a short time of operation.
Unfortunately, I do not currently recommend Global Poker to American poker players, in part due to their lack of deposit bonus, low tournament guarantees, and lack of Bitcoin support.
US Poker Site FAQs
Who has the most United States poker traffic in 2023?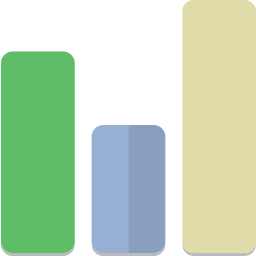 A lack of player traffic has always been the death knell for online poker sites.
After all, there is no value to having incredibly innovative software or an amazing bonus if there are no active tables.
It's the equivalent of a city building a state of the art sports arena with no team to play in it.
The top 3 in US poker player traffic
Bovada Poker is easily #1 in terms of US traffic and the only site able to offer decent quick-fold poker because their player base is large enough. Bovada has grown in player traffic substantially over the past several years.
America's Cardroom has held steady for the last few months at #2 in the USA market. Active real money cash games up to the $5/10 NL level occur late into the night. Tournament traffic is some of the best in the US with the largest Sunday guarantee.
BetOnline Poker is currently sitting at #3 just behind ACR. They also reach the $5/10 NL level for active cash games. Omaha is also popular with dozens of active tables. Other USA-friendly sites on the former Chico Poker Network include Sportsbetting.ag.
I've seen plenty of intriguing online poker room startups simply fade away before they even got off the ground because they couldn't get enough real players to fill the tables.
Guides to player traffic are essential for USA players
Looking at real money player traffic is so important at US sites now because the total poker player pool everywhere these days is much lower.
There are several American-friendly sites still operating real-money poker games and trying to attract new players with pathetic traffic counts.
Unless you only care about finding players at tiny Texas Hold'em micro-limits, one of the most important questions for USA players is why bother? Even if you do, why not choose a USA poker site that has more micro-limit variety? I always include a decent-sized section in my poker site reviews dedicated to player traffic.
Are there any real money freerolls accepting USA players?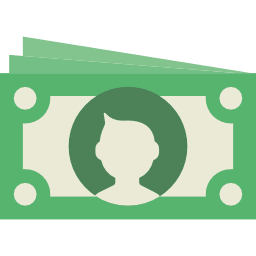 I've largely avoided no-restrictions online poker freerolls like the plague since I was able to scrape together $20 and make my first deposit almost 20 years ago.
Hundreds, and sometimes thousands, of poker players pushing chips around for hours hoping to get lucky and win a few free dollars? Yikes.
However, it can be argued that freerolls with guarantees at US poker sites make more sense than ever these days. With deposits that can be a tricky hassle, these may be your only shot at a real bankroll.
The largest freeroll open to US players takes place at Grand Poker, which has a $500 freeroll every Sunday at 10 P.M. Grand Poker isn't a big poker name with much traffic, but they're run by the outstanding 5Dimes Sportsbook.
America's Cardroom and their sister Winning Poker Network USA-friendly site Black Chip Poker had the very clever idea of making freerolls on-demand. They fill up and run once or twice an hour. The downside? Paltry prize pools of $10 each.
You probably had no idea that Nitrogen Poker even existed, but they're a Bitcoin-centered betting site open to all American players. They run daily poker freerolls awarding 8 real money tournament entries, worth about $4 each.
I have a page dedicated to freerolls and US ones specifically, but the short answer is BetOnline used to be where you'd find the best freerolls. You didn't have to deposit to play in them, they still accept all American players, they ran every hour, and could have up to a $250 prize pool. Unfortunately, those USA freeroll promotions have been removed.
To my surprise, Grand Poker, which is a niche US-friendly online poker site, started offering the best freerolls in terms of the prize pool. They take place weekly, have a $500 prize pool, and don't have obnoxious gameplay requirements.
Even though Grand Poker may not be a familiar name to player players, they're hosted by 5Dimes, one of the most respected sportsbook online.
Can US players deposit using a Visa card?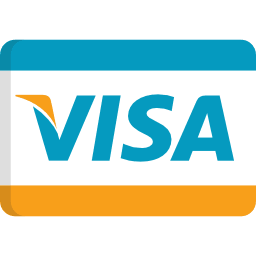 One of the main criteria I use to rank a US poker site is how easy it is to deposit using Visa or another major credit card, which is what I covered in my complete guide.
If depositing is too much of hassle due to regulations, most American online poker players are going to just give up. I think that's been a big key in the decline of the US market.
There are, however, a couple of surviving options that accept almost 100% of US Visa cards.
Bovada Poker is likely highest in success rates with online gaming processing roots going back to the '90s. The stalwart BetOnline is another leader in the slim US poker pack on credit card success rates.
Visas issued by major USA banks, debit cards, and even prepaid Visa cards should not experience the typical declines seen elsewhere. They must simply have better proprietary processor connections, which tend to come with the history in gaming they've had.
Neither charge deposit fees and, although I've seen the 5.9% fee text in my Ignition Poker cashier, it's always been crossed off for me.
Who is accepting Mastercard in the US?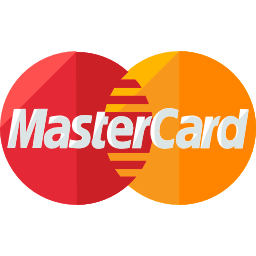 As listed above for Visa, the best US poker sites for players with a MasterCard are going to be at Bovada Poker or BetOnline Poker.
You literally can type in your card number, find your account, and get playing real money poker within a few minutes. They're two of the only American sites to be able to make that claim.
I've heard recommendations over the years that debit MasterCards may yield the best success rates, but I haven't seen any issues with straight credit cards or even prepaid cards with international capabilities.
Who is the best poker website for USA payouts?
Another essential factor for me in deciding whether or not I even continue listing a US poker site is the speed of their withdrawals. One of the first signs of impending doom at a US-facing poker site is a payout delay that isn't a temporary hiccup.
Bovada Poker has been the most consistent for US payouts since I first started playing with them in 2004. I received my last Bitcoin payout from Bovada in 6 hours, which was startlingly good. Paper checks are delivered within 7-10 days.
America's Cardroom has some weird Bitcoin payout hours, but they'll get it to you within 18-24 hours. They're also very good if you only deal with paper checks as their minimum is low. ACR will have it delivered to you by mail within a couple of weeks.
BetOnline has a higher check minimum, but offers more exotic options to USA players like wire transfers that hit your bank directly. They send all non-Bitcoin withdrawals within about 2 weeks. Bitcoin payouts at BetOnline will set you back about 24 hours.
It's the reason I de-listed Carbon Poker and Full Flush Poker in such a barren USA real money market. They tried to keep ticking, but with their positively rural poker player traffic, how long did they expect to challenge the competition? I didn't care to let you find out and, unfortunately, some had to the hard way with Full Flush.
I've listed all the best sites for 2023 withdrawals in the US real money poker market because those are the only outfits I'm going to link to.
Why is Bitcoin perfect for American players?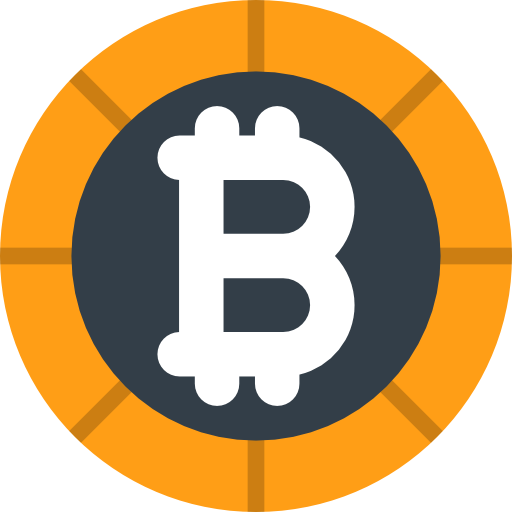 With the wonderful trend of Bitcoin now being accepted as a deposit and withdrawal option on reputable US poker sites, I believe it's the clear winner for best withdrawal method.
With Bitcoin you get privacy, speed, and the ability to get your funds directly to your bank account through an exchange service. You completely avoid the legal hassle between bank and online poker rooms.
Bovada Poker, BetOnline, and the America's Cardroom poker network support Bitcoin poker withdrawals, send them in as little as a few days, and offer tiny minimums as low as $20. You won't have blocked transactions or deal with your bank's archaic rules.
See my massive page on Bitcoin poker for everything you need to know.
Are there USA poker rooms with rakeback?
While others certainly disagree, I've always been anti-rakeback for many reasons, namely that it just isn't healthy to be charging some poker players full rake while a privileged minority gets a secret benefit.
The very top selection of online poker rooms did away with their rakeback programs years ago. Rakeback is dying, period. We even did a piece here about rakeback deals being on their way out.
I've seen some unscrupulous rakeback websites advertising for deals at America's Cardroom, but you can essentially get it from them directly these days using the right bonus code.
If you're looking for a deal anyway, that seems to be the only trustworthy USA poker option currently offering it. Instead of rakeback, see if the poker bonuses at my recommended US sites are good enough to make you want to play there.
Can any USA-facing sites be played from iPhone or iPad?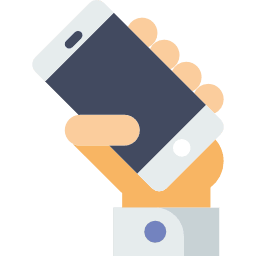 2023 Update: Bovada Poker and BetOnline now offer full mobile poker software clients available to US players.
No app download is required and it works on iPhone and iPad. Every real money cash game and fast-fold table can be played via the mobile client.
Even though the App Store has seemingly millions of apps at this point, every one of them had to be manually approved.
That's actually smart business, as history has shown that an untamed marketplace can quickly become flooded with half-baked garbage and ultimately drive consumers away.
Unfortunately, that means unregulated US real money poker sites are never going to get an app to pass a manual review as no major company wants anything to do with a touchy controversial issue.
US poker room software developers could make it happen now
The simple answer would be for developers at US-friendly poker sites to develop an in-browser mobile option that could work on iPhone and iPad. No one that I can recommend has done this yet. This one is solely on the poker software developers who I believe are stingy and ultimately missing an enormous opportunity.
It's simply fact at this point that people actually access the Internet more on mobile devices than computers these days. US poker sites have blown it thus far.
How about United States players on Android?
The same as above applies to Android's Google Play app storefront with no real money US site has had an app listed there to date.
2023 Update: Bovada Poker and BetOnline Poker are now fully-functional real money US mobile poker options for Android.
You won't find it in Google Play because there is no app to download. Simply visit Bovada from any Android phone or tablet and start playing in-browser.
I've personally had no issues with standard cash games or fast-fold (called Zone Poker) from the mobile client.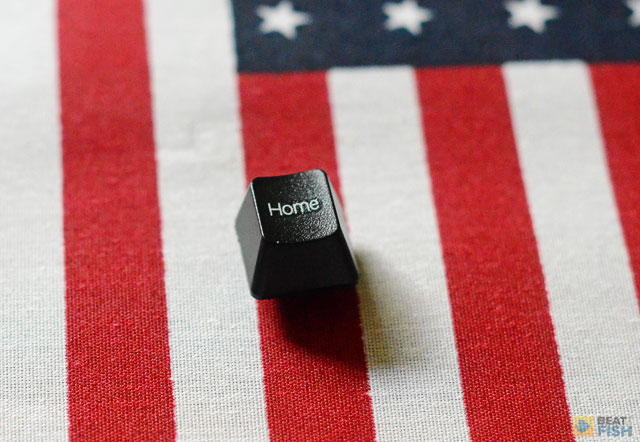 United States Poker Deposit Methods
Bitcoin
In my opinion, Bitcoin (mega guide here) is the best banking method the US poker industry has ever seen.

Secure, nearly anonymous, the lowest minimum minimum, and can never be declined. Going the other way, Bitcoin payouts will be sent to you within 6-48 hours. It's The Holy Grail.
Many USA-friendly online poker sites now also accept other popular cryptocurrencies, such as Ethereum and Bitcoin Cash.

Year gained popularity: 2015
Typical fees: None
Typical success rate: 100%

Best Options
Bovada Poker, BetOnline, and America's Cardroom support Bitcoin natively in their cashiers with low deposit minimums of $10-20.
Credit Card
Credit card deposits are incredibly convenient for USA real money players and fees are rarely added. The biggest issue with credit cards is the decline rate.

Stick with US poker sites who have better processors or use a prepaid gift card with international capabilities.
The best USA-friendly online poker sites for credit card processing are typically the ones who have been in business the longest.

Year gained popularity: 1998
Typical fees: None
Typical success rate: 50-80% depending on the poker site

Best Options
BetOnline and Sportsbetting.ag have the highest rate of US cards that successfully process, followed by Bovada Poker.
Cash Transfer
To send a cash transfer, you'll have to visit a WU or MG station in person or use their websites. There are also fees involved with sending a cash transfer.
Fortunately, online poker sites accepting USA players will often reimburse cash transfer fees on request by giving you it as extra funds in your poker account.
Cash transfer withdrawals allow you to pick up cash directly at a kiosk with short turnaround times.
The America-friendly poker site will give you the cash transfer details​.

Year gained popularity: 2006
Typical fees: $10-50
Typical success rate: 100%

Best Options
BetOnline and America's Cardroom both build cash transfer into their cashiers.
Cashier's Check
Cashier's check is a rare USA deposit method largely used after the UIGEA wiped out former e-wallets.
Paper cashier's checks are still accepted for deposits at some poker sites, but you'll need to have one generated at your bank, contact the poker site to get their mailing address, and actually send it in by mail.
You'll also probably want to send cashier's checks overseas with a courier service like Fedex. Ask the poker site to reimburse you for their fee.

Year gained popularity: 2006
Typical fees: Minimal
Typical success rate: 100%

Best Options
BetOnline is one of the only US poker sites to actively support cashier's checks, but it's likely available upon request at others.
Money Order
Money orders, the old-school offline paper method, grew in popularity following the UIGEA but has largely been phased out since.
Money orders are easier to obtain than cashier's checks to obtain since any convenience store, market, or post office will sell them.
However, you'll still have to physically mail in a money to the poker site and wait for them to process it. You'll also probably want to pay for Fedex to send it for tracking purposes.

Year gained popularity: 2006
Typical fees: Minimal
Typical success rate: 100%

Best Options
BetOnline lists money order as a semi-hidden deposit option, although you may be able to manually ask other US sites to accept them as well.
Wire Transfer
Wire transfer is a rare deposit method not offered by many USA-facing real money sites in their cashiers, but is usually available if you ask a poker site for it behind-the-scenes.
Receiving a wire transfer is easy, but sending one requires visiting a bank branch and filling out a wire transfer form with details given by the poker site.
Wire transfer fees are almost always reimbursed by the poker site on request.

Year gained popularity: 2006
Typical fees: $20-75
Typical success rate: 100%

Best Options
Again, BetOnline sort of has the corner on the US poker market for cashiers with rare deposit methods. Wire transfers are supported for larger payouts natively and deposits upon request.
The History of Online Poker in the USA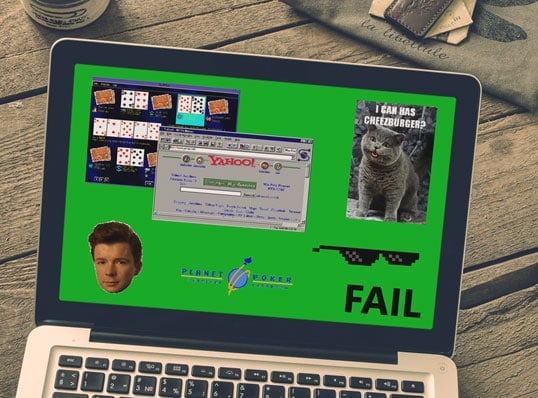 Planet Poker is launched for real money, becoming the first online poker site in the world. The general look and functionality of the software client set the standard that's still used by modern poker sites.
Paradise Poker is the second real money poker site to launch and quickly overtakes Planet Poker as the most popular.
UltimateBet launches and would become one of the largest US poker sites until its shutdown in 2011. Poker Spot also launched and became the first poker site to offer tournaments.
Partypoker and Pokerstars launch, who would later become the largest online poker sites in the world.
Partypoker surpasses Paradise Poker in becoming the busiest online poker site, beginning a dominant run that would last until the UIGEA passed in 2006.
Chris Moneymaker wins a PokerStars online satellite to the WSOP Main Event. The accountant from Tennessee goes on to win it for $2.5 million, becoming the first person to achieve this after qualifying via an online satellite. His victory is largely credited as starting the "poker boom".
USA online poker's popularity explodes, fueled by Moneymaker's WSOP win, relentless advertising, poker TV programming, and lack of government intervention.
The Unlawful Internet Gambling Enforcement Act is passed on September 29 after being attached to the unrelated SAFE Port Act. The UIGEA prevents banks from processing payments to and from US poker sites online.
Two of the market leaders, Partypoker and 888 Poker, voluntarily exit the US market. Every publicly-traded online poker site quickly followed suit.
The online poker market is forever segmented into privately-owned groups still willing to service USA players for real money games and publicly-owned corporations who will only host games for the rest of the world. The latter greatly outweighs the former.
NETeller, the largest e-wallet used by US online poker sites, has $55 million in USA-based player funds seized by the United States government.
Funds are eventually released back to players several months later, but no future e-wallet servicing US players is able to survive long-term.
All UIGEA provisions are required to be enforced. Processing deposits and withdrawals becomes even more difficult for those sites still catering to US players. Primarily, these are PokerStars, Full Tilt Poker, and UltimateBet/Absolute Poker.
April 15 becomes infamously known as Black Friday. On that date, US authorities unsealed indictments against Full Tilt Poker, Pokerstars, and UltimateBet/Absolute Poker.
The domains of these market-leading USA poker sites are seized and completely banished from operating in the United States. Pokerstars takes less than two weeks to refund US players.
Full Tilt Poker loses its operating license in June. The full effects of the UIGEA are uncovered as it becomes clear that Full Tilt Poker doesn't have enough assets to cover player balances.
UltimateBet and Absolute Poker, collectively known as the Cereus network, simply shut down without giving USA players any method of withdrawing their funds. It would take several years for American players to be paid out.
After confirmation from the US Department of Justice that they wouldn't be violating the Wire Act, three USA states introduce legislation to regulate online poker.​
Nevada, Delaware, and New Jersey issue licenses for state-based poker operators. Only players physically present in those states are allowed to play online.
Partypoker, Pokerstars, and 888 Poker all have a presence in different states. Interstate compacts would eventually allow players from different states to compete against each other.
Nevada and Delaware sign an online poker compact which allows the two states to combine their player pools into one. Although the total player pool is modest, the agreement was a milestone for online poker development in the United States.
After being gone for more than five years, Pokerstars returns to the USA, offering gameplay to players in New Jersey. PokerStars NJ launched in March 2016, fueling optimism that more states would eventually allow the worldwide leader to obtain licensing.
Pennsylvania formally legalizes online poker and other forms of online gambling.
New Jersey also joins the interstate online poker compact, allowing regulated online poker sites to host shared tables with players located in Nevada and Delaware.
New Jersey joins the interstate online poker compact, allowing regulated online poker sites to host shared tables with players located in Nevada and Delaware.
PokerStars also returns to another USA state, with regulated games going live in Pennsylvania.
West Virginia and Michigan also formally legalize online poker, setting up the framework for legal poker games to launch in the near future.
The US Department of Justice is also involved in a legal battle due to reversing course on if state-legalized online poker violates the 1961 Wire Act. Although a judge vacated the DOJ's reversal, that decision is currently being appealed.
The US poker market has largely been stable with a number of states in various stages of regulation and no substantial attacks against unregulated USA-friendly sites since 2011.

Bitcoin becomes the de facto payment processing system for American-based players at offshore poker sites due to its privacy and lack of control by any government.

Current offshore USA poker market leaders are Global Poker, Bovada Poker, Ignition Poker, BetOnline Poker, and America's Cardroom.
Are US poker sites legal?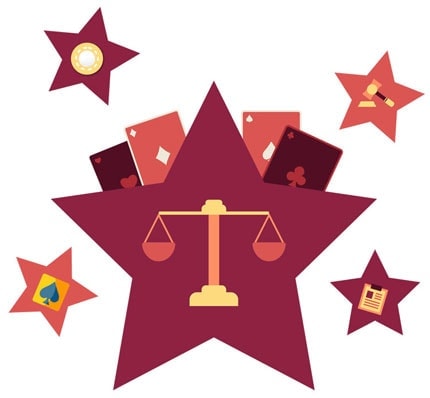 Almost all of the DoJ's legal claims depend on the underlying activity, online poker, being illegal. The problem for prosecutors is that the main federal anti-gambling statute, the Wire Act, has been held in a published federal Court of Appeals decision to be limited to bets on sports events and races.
– Gaming Law Professor I. Nelson Rose
Without a doubt, the legality of online poker is the most common question asked about US poker sites since it became its own market in 2006. And it's certainly a good valid question.
Over the last decade, I've seen a lot of answers to this question by websites with an agenda to sell you on something. The most common are:
• Yes, nothing has changed for US players.
• Yes, they are all licensed and regulated by ABC Island Tax Haven.
• Check with an attorney
The former 2 answers are laughable to me, not so much for their opinions, but that any writer at a poker website feels qualified to give you an answer on if something is legal or not. I'm certainly not going to do that.
The UIGEA seems to have spawned thousands of legal experts on online gaming.
Checking with an attorney is good advice certainly, but the problem is that:
The vast majority of players aren't going to do that, and
Most attorneys can't even answer the question.
…the false message that it made Internet gambling illegal.  The UIGEA is actually only an enforcement act… The UIGEA was rushed through Congress by then-Majority Leader Bill Frist (R.-TN) and is a mess, with typos and other problems… It is not even clear that online poker is illegal in every state and territory of the U.S.
– Gaming Law Professor I. Nelson Rose
Let's learn from the actual US poker experts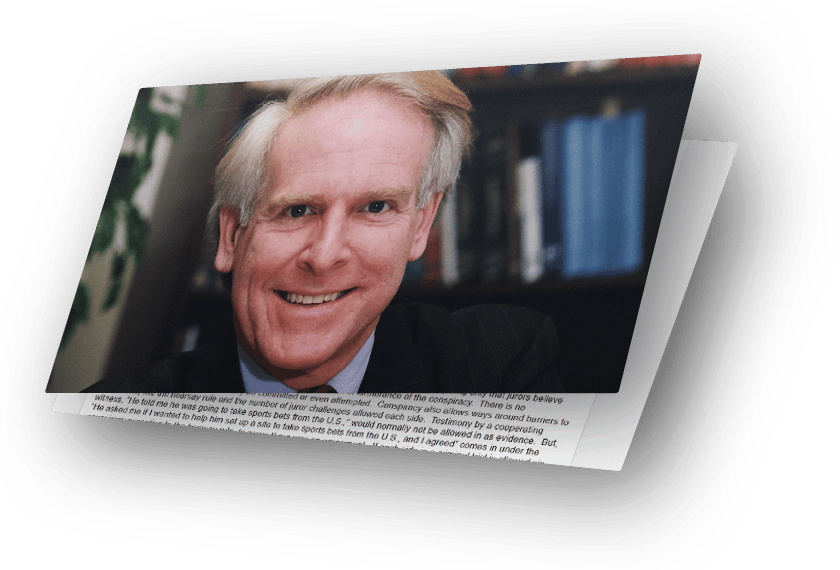 There are a handful attorneys who can because they actually specialize in gaming and poker law. They're awesome sources of USA poker information and some of the few people who can make sense of the legal mess surrounding online poker and explain it to the masses.
I largely base my analysis on what my favorite gaming law expert, the incomparable Professor I. Nelson Rose, has to say on the subject.
I remember him being the voice of reason during the chaotic days following the UIGEA's passing. Why would you really want to listen to anyone else's opinion?
The lack of review of the laws that literally changed the game of online poker and lost hundreds of millions of dollars to shareholders is mind-boggling.
Even more fascinating is that the mass exodus of publicly-traded online poker sites open to the US that changed everything was done as a result of misinterpretation.
Of course, that's history and can't directly answer our question on if US poker sites are legal. Studying the language and even the name itself of that decade-old federal online gambling law, however, can help.
There is no federal law against merely playing poker. Half the states do have mostly ancient laws on the books making it a crime, sometimes, to make a bet. But in the other half, it is not a crime to even bet with an illegal operation.
– Gaming Law Professor I. Nelson Rose
Is it Illegal to Play Online Poker from the USA?
Read that quote above from Professor Rose. Isn't that fascinating?
I imagine Americans with a casual knowledge about online poker actually believe that it was made illegal in 2006 and that's what Black Friday was about in 2011.
The media frenzy that ensued in 2006 when the UIGEA was actually referred to as an "online poker ban" by some outlets. It was such a popular (and inaccurate) phrase that I did a whole piece on it.
In fact, there are no federal laws that mention playing online poker specifically. Professor Rose, whom I consider the definitive expert on gaming law, tells you that himself.
Highlights of gaming law for US poker sites
I've both read Professor Rose's excellent book Internet Gaming Law on the subject and spoken with him personally about this. Here are the highlights.
There is no federal law against simply playing online poker or other casino games. States may have individual laws that may apply to gambling sites.
The UIGEA is a financial enforcement act by its own language. It didn't make any form of gaming illegal that wasn't already.
In 2013, the US Department of Justice clarified that the Wire Act only applied to sports betting and races, paving the way for regulated online poker.
The crimes that online poker operators were charged with after Black Friday were for fraud and other banking-related crimes, NOT for hosting online poker games. The poker operators charged foolishly paid off a USA bank to process payments.
That all seems pretty encouraging if you ask me.
You should obviously check with an attorney and relevant law enforcement to determine if you can play poker online for real money, but I think it's fairly clear that reality isn't quite as dire as the perception that's been fueled over the past decade.
85% of United States citizens oppose government prohibition of online gambling.

-Wall Street Journal poll conducted shortly after the UIGEA passed in 2006
The latest US poker news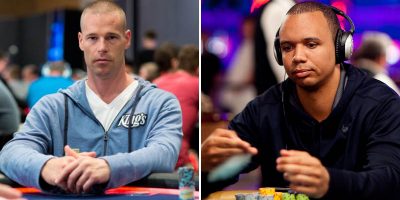 The first-ever WPT Heads Up Poker Championship has proven to be a thrilling event. The last four days have been packed full of rousing poker action, as 32 of the…
Key Poker Sites that left the US Market
888 Poker USA
Left the US market in October 2006.

Owned by 888 Holdings. 888 Poker USA was one of the first online poker sites to voluntarily exit the US market following the passage of the UIGEA.

It's unclear if they later paid a settlement to USA authorities.

Currently one of the top poker sites in the world, by traffic.
Pacific Poker
Left the US market in October 2006.

Sister site of 888 Poker, Pacific Poker was also among the first to withdraw their services from the United States.

888Poker USA is now offering real money games to players in the 3 US states where online poker is legal.
partypoker
Left the US market in October 2006.

Owned by Party Gaming.

Party Poker decided to leave the US market immediately after the passage of UIGEA, leaving the door open for their return when separate US states started to pass online poker legislation.

Currently, Party Poker offers their services to New Jersey residents.
iPoker
Left the US market in October 2006.

iPoker is one the largest open online poker networks in existence.

They feature dozens of online poker sites, with some of the most popular being Titan Poker, Bet365, and William Hill.

iPoker withdrew from the USA immediately after the passage of the UIGEA and thus far have made no efforts to return to the States in any capacity.
PKR
Never entered the USA market.

PKR used to be a standalone online poker room that launched in 2006, mere months before the UIGEA was passed.

As they caught wind of anti-online gambling legislation in the works, they made the decision to never offer play to Americans.

PKR used to be part of the Microgaming Poker Network.

PKR shut down filed for bankruptcy in 2017, but was later bailed out by Pokerstars.
Microgaming
Left the US market in September 2008.

The second largest open online poker network, Microgaming includes some big names like Stan James and Mansion Poker.

Initially, Microgaming stayed in the USA after passage of UIGEA, but got cold feet in 2008 when several domain seizures took place.

At that point, Microgaming decided to leave the US poker market and so far they have no presence in regulated states.
Pokerstars
Forced out of the USA market in April 2011.

They were forced to withdraw poker games to Americans in the aftermath of the Black Friday scandal, which happened in April of 2011.

PokerStars paid a $731 million fine to the US government in order to continue serving the rest of the world.

PokerStars remains the #1 online poker site in the world, by player traffic.

They've managed to reestablish their presence in the USA by entering the regulated New Jersey poker market.
Absolute Poker
Completely shut down in April 2011.

Cereus Network, featuring the two brands Absolute Poker and UltimateBet, stayed in the US poker market until the bitter end.

After their domains were seized by the US Department of Justice in April of 2011, these two sites never came back online.

Unlike PokerStars and Full Tilt, AP and UB disappeared completely.

After years of waiting, former players are now able to request refunds of their player balances.
What is the state of poker sites open to Americans?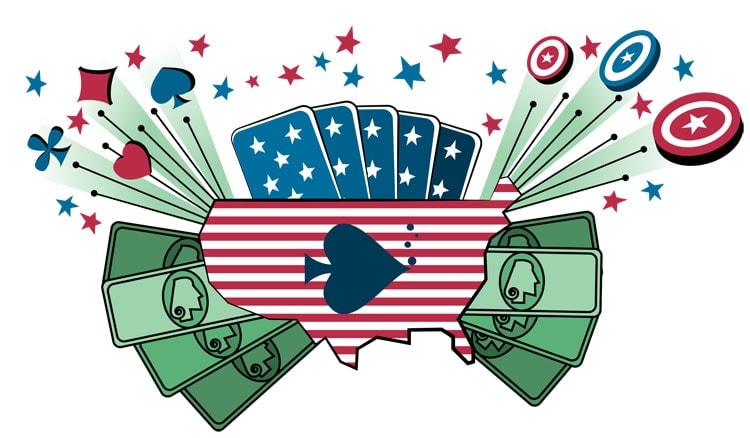 The US poker site market still mostly sucks right now.
Almost the entirely of the world can enjoy real money online poker at sites like PokerStars, Party Poker, 888 Poker, Full Tilt Poker and Titan Poker. Texas Hold'em, Omaha, you name it. American online poker players? They mostly get the scraps.
It doesn't mean you can't find a trustworthy USA-friendly online home for your virtual bankroll, but the American poker landscape is going to be a lot murkier than the rosy reassurances you'll read elsewhere.
You can make a deposit with a US-friendly real money poker site only to find out that no one is willing to play for more than .05/.10.
You can deal with:
Declined credit cards
Restricted states
Slow payouts
Hollow bonuses
Empty tables
Empty promises
You can do that, but that's what I'm hoping to help you avoid.​
Residents of 3 states and less than 5% of the country are golden right now.
They can play on a licensed real money US poker site and, you know, only deal with the hollow bonuses and empty tables the rest of the country does.
The other 95% of the US need some sort of roadmap. That's what I'd like to provide here.
There is no federal law against merely playing poker.
-Gaming Law Professor I. Nelson Rose
American poker players are fighters
All of these hurdles, legal and otherwise, have faced US poker sites since 2006 and yet… US poker still survives.
It may not always be pretty, but US-friendly online poker is still standing after some vicious body blows and cheap shots.
US poker players are non-conformists. They're tough and always get back up. They're Rocky.
Sheldon Adelson's puppet show tells you that moral betting doesn't exist online, but are all too happy to accept your bet in one of many fine Las Vegas casinos, so what do you do? You fight it!
How?​
You play that $1 Sit and Go and click harder than you've ever clicked before.
You play a hand of quick-fold poker on your phone while you bite into a Chipotle burrito, smile as you nod along to some indie pop, and mutter, "Bet you didn't want me to do that, Lindsey (Graham, like the cracker)!"
Keep it up, guys. Keep that eye of the tiger, tiger.
Avoiding misinformation targeted towards American online poker players
By this time, over a decade after corrupt special interest politicians added the now-familiar phrase "US poker sites" to our ever-growing poker lexicon, you've seen the rhetoric before at other poker websites.
The refrain has become tiring, nauseating, and insulting to your intelligence.
Residents of 3 states and less than 5% of the country are golden right now. They can play on a licensed US poker site.
The other 97% need some sort of roadmap to this Wild West free market even Ayn Rand would have been perplexed by.
A lot of poker websites with green cotton/linen-tinged eyes are happy to reassure you. A sampling of some of my favorites:
"Nothing has changed for US players!"
"There are still tons of great US options!"
"These sites are all legal, licensed, and regulated!"
"Your deposit is perfectly safe and you're guaranteed never to be at risk!"
-Sincerely, every other poker website trying to sell you on the US market
Those words should hold about as much value to you as the droppings from a bulls-only rodeo sponsored by a GMO-Bologna company owned by Bill Frist.
Don't be distracted by licenses from top US poker sites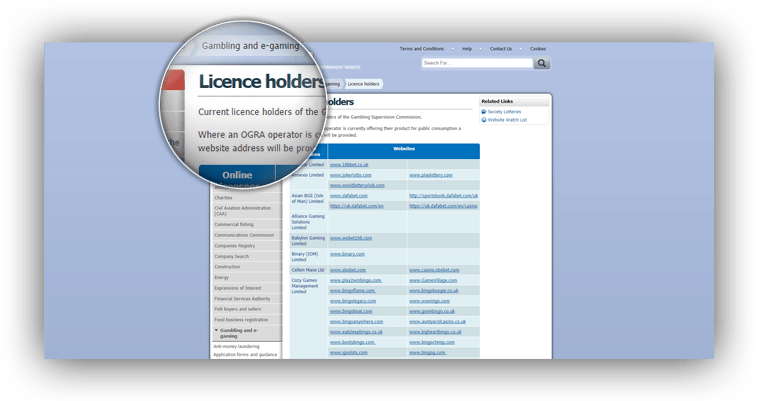 Yes, pretty much every online poker site ever has obtained a license from some tax-and-gaming-friendly jurisdiction. Well done. It's nice to see.
For US-friendly sites you're also talking about places like Malta, minuscule Indian tribes, or Costa Rica.
Fine parts of the world, to be sure, but likely more concerned about that annual licensing fee than actually regularly testing the games and payouts.
Heck, Absolute Poker and UB were licensed and literally allowed to operate for years after their own employees were found to be cheating poker players. So just throw the license out the window. It doesn't guarantee you anything.
Foreign licenses in small territories are a convenient way for poker marketers to try to reassure you of a US poker site's safety. Don't fall for it.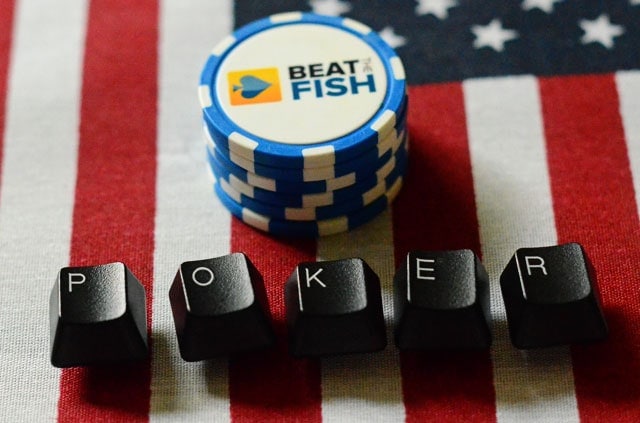 Ready for USA Online Poker? We Goin' Straight to the Wild Wild West
If you aren't a resident of one of the 3 small-ish US states to legislate online poker (New Jersey, Delaware, or Nevada), you're truly entering a free market.
With no government oversight unregulated US poker sites are really only influenced by you, the American consumer. It's all based on reputation and, to a lesser degree, who advertises best.
That's actually kind of cool… in a way.
The American poker market feels like a Libertarian's dream experiment
If a poker site screws up enough on a large enough scale (e.g. stop processing payouts, cheating scandals) consumers will eventually drive them into the ground.
That's sort of happening right now with Carbon Poker, who has screwed up a good thing beyond repair, but still actually tries to recruit new US players.
Unfortunately, someone will have to get hurt in the process, but in this free US poker site market the cream is going to rise to the top naturally.
Think of the US poker market like eBay or the Amazon Marketplace.
New sellers are unlikely to get many buyers, but when they eventually build up their reputation by being trustworthy to every single customer they snowball into a force that has no trouble attracting buyers.
The few sites I list at BTF have already earned their gold star seller badge.
Because there's little to no oversight no one is going to step in and help you if you get scammed, it makes doing your homework with legitimate third-party information so much more powerful.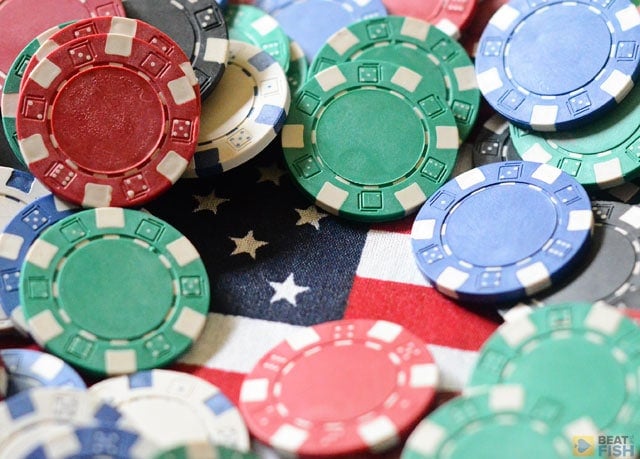 How the United States online poker market got here
The twists and turns experienced by the US online poker market would make a fascinating book someday. We're all characters in it awaiting the final chapter.
US online poker is at a crossroads and I would like to help players navigate it as painlessly as possible.
Prior to late 2006 the US online poker market was no different than the rest of the world (ROW). American players could play at the same sites and use the same convenient e-wallets (e.g. NETeller) as their ROW brethren. Online poker was booming with no end in sight.
The UIGEA in 2006
Everything changed in September 2006 when the Unlawful Internet Gambling Enforcement Act (UIGEA) was secretly attached onto an unrelated must-pass port security bill at the 11th hour before a recess of congress.
Smoking gun: proof of corruption
Several senators and congressmen even attest that no one apart from the Act's sponsors was aware of its inclusion and that no one outside of the bill's sponsors even had a chance to read the final draft.
Subsequently, all publicly-traded poker sites stopped allowing US players, allowing private mega-sites like PokerStars and Full Tilt Poker to take over the US market.
Payment options slowly returned to US players and the market seemed to stabilize into a new normal: a distinct separation between US poker rooms and those serving the rest of the world.
Black Friday in 2011
The next shoe to drop was online poker's Black Friday in April 2011, which involved a district of the US Justice Department taking action against the 3 largest remaining poker sites servicing US players.
PokerStars was the only outfit that survived the ordeal, settling up with the US government to the tune of $731 million and maintaining its dominant position for ROW players.
List of States in Various Stages of Legal US Online Poker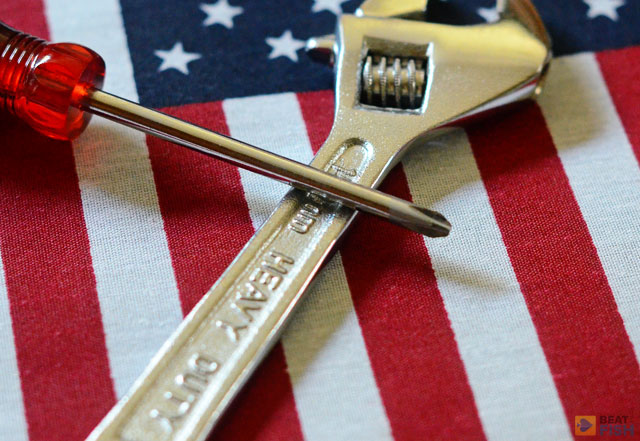 The current state of US poker sites in 2023
Small privately-owned online poker rooms have filled in the gaps for US players in non-regulated states.
No US-facing poker site currently has exceedingly high traffic, aside from Bovada Poker and the market is at its smallest point with previous mainstays removing their emphasis on new players.
Still, real money online poker in the USA remains a viable option and I've reviewed those allowing new players extensively.
Deposit options still exist with Bitcoin leading the way, but are highly dependent on the poker room.
Regulated states
The US online poker market is also fragmented with a select few legalized US states offering state-sanctioned games.
This is currently limited to less than 5% of the USA's population, but appears likely to expand to more states in the future. It's an intriguing possibility that's progressing about as fast as a poker chip sinking in molasses.
The future of US poker sites
We're at a crossroad for online poker players in America. I see 3 main possibilities for USA online poker over the next 5 years with none able to be ruled out.
Also, here's an interesting fairly recent take on the issue with John Pappas, who has been the main public face of the Poker Players Alliance.
We maintain the status quo of privatized offshore US poker
A handful of smaller US states offer legalized games while the majority of the country gets by with small private offerings.
This is where we have been now since 2013 when a smattering of US states took the brave leap to license and regulate online poker.
I could easily see this scenario playing out indefinitely, which wouldn't really be the worst thing in the world. We've got a free poker market, Bitcoin, and most of us feel the games are fair. Sounds reasonable to me.
State-based online poker legislation develops significantly
Online poker gets legalized in a major USA state and a majority of the Union follows their coat tails. This could be California, Pennsylvania, or New York.
Should one of those states finally get through the red tape it would be a game-changer.
Lightning strikes thrice and destroys USA poker
We see a coordinated attack on the USA poker industry, bringing down the remaining privately-owned real money sites. I don't see this as a likely scenario unless a UIGEA-like backdoor effort is orchestrated by corrupt politicians and casino owners.
Of course, the United States now has a president in office that received $5 million for his inauguration fund from old friend and online poker public enemy #1 Sheldon Adelson. The piper always comes a-piping, right?
Actually, that last option doesn't sound so far-fetched. Yikes.
It's already happened once. No, make that twice.
On that note, why don't we all just think happy thoughts and quit while American-friendly online poker is kinda sorta in the black?
May the red, white, and blue flop held together by Popsicle sticks and band-aids always be with you.​
A lifelong poker player who moved online in 2004, Josh founded Beat The Fish in 2005 to help online poker players make more-informed decisions on where to play and how to win once they got there. He hopes to counter the rampant dishonesty in online gaming media with objective reviews and relevant features. Tech nostalgic. Fondly remembers the soup avatar at Doyle's Room.