My Most Trusted Online Casinos for USA Players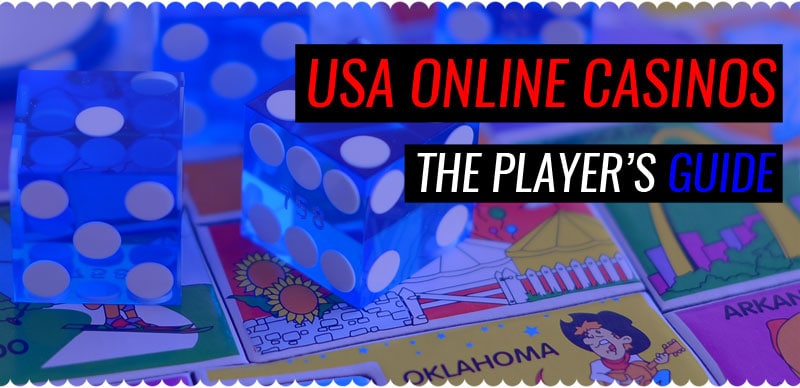 With so many online casinos accepting USA players again for real-money, trust and experience becomes more important than ever. I've tested the best casinos for Americans and this is what you need to know.
Following the UIGEA, Black Friday, and other coordinated attacks on US-facing gambling sites, the climate has really changed for American players. The number of trusted and regulated USA online casinos has been drastically reduced due to a number of big-name players leaving the market.
Many large online casino brands had decided withdrawing from the USA was their best option when weighing risks and rewards. This created an environment where a number of smaller online casinos figured they'd chance their hand and take on the risk.
So, despite the fact many casino brands are no longer available in the States, there are still numerous online casinos for American players out there, many of them offering a good selection of games, reasonable withdrawal times, and fair gaming conditions.
However, knowing which US casinos are legit and trustworthy can be somewhat tricky, so this page aims to bring you the information about legit US online casinos and help you find your way around in this uncertain environment.
Find the Best US Online Casinos You Can Trust
The fact that all of the well-known brands had to leave the United States puts USA players in a peculiar position when looking for an online casino they can trust. There are so many question marks that pop up when deciding if a site is reliable enough for you to put your money in.
Problems may start as early as making a deposit, since many US-facing casinos haven't really come up with adequate solutions, but the real nightmares usually start at the point of withdrawal.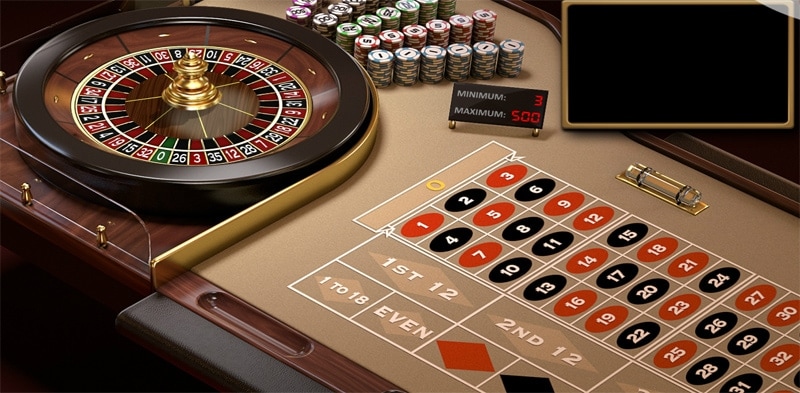 In an unregulated and murky environment that is currently the online casino space in the USA, there are many sites just looking to take advantage of the situation. Some casinos are simply looking to make a quick buck from the players who are left with no way to complain or raise a dispute in the event that anything goes wrong.
Fortunately, there are still casinos that are looking to run an honest business in the midst of all the difficulties.
The best American online casinos understand the kind of hurdles and concerns players from the United States are facing and are actively looking for and offering solutions.
Common issues with even the best USA casinos relate to deposit methods, withdrawal times, and game fairness, which preoccupy players who are looking to have some online gambling fun without hassle.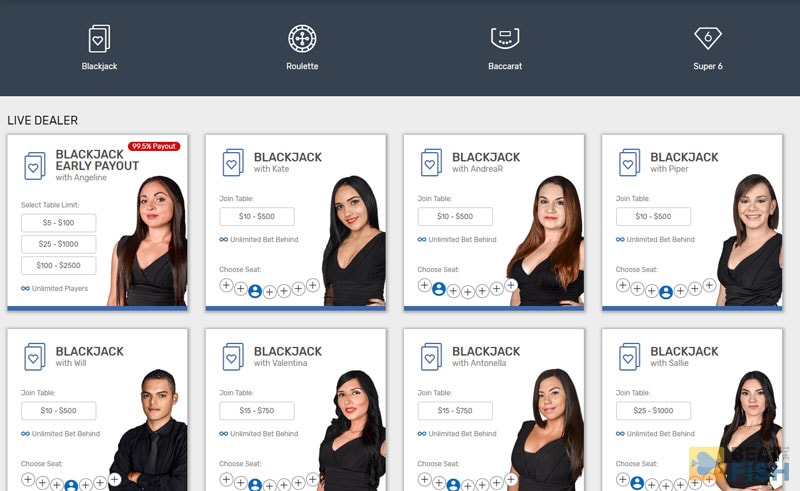 USA-Friendly Casino Deposits
The biggest issues players from the United States are facing when looking for an online casino to play at has to do with deposits and, even more so, withdrawals.
Credit and debit cards are often blocked, method used by the rest of the world players like PayPal or Skrill aren't an option, and even when they are successful depositing, things can get complicated at the withdrawal point.
So, leading casinos accepting USA players are primarily focused on addressing these issues. Some of them find ways to go around credit and debit card blocks, increasing the success rate of deposits made using this method.
Others find alternatives such as Bitcoin, giving players a completely new way to bank online, avoiding many of traditional hurdles.
Bitcoin and Cryptocurrency
Bitcoin and other cryptocurrencies such as Ethereum or Litecoin, have really opened up a new world of possibilities for online casinos catering to US players. Decentralized and still out of reach of large financial institutions, these enable a free flow of cash once again.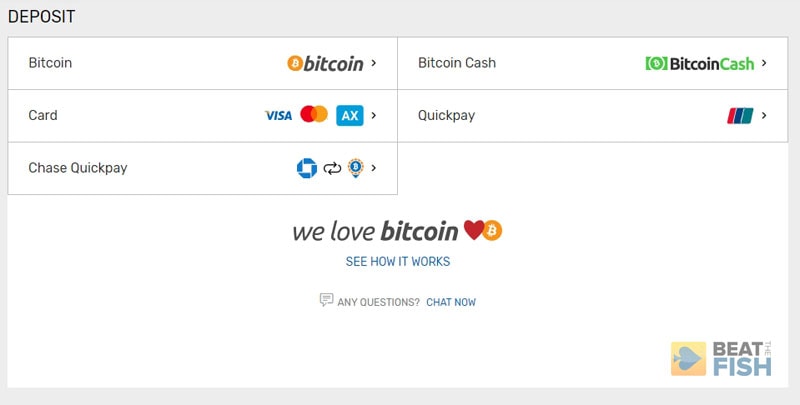 For these reasons, many of the leading US-facing casinos have expanded to include cryptocurrencies in their banking methods, primarily Bitcoin but other smaller coins as well.
As things stand right now, Bitcoin is the US casino players' best, safest, and quickest way to make their deposits and cash out their winnings.
Although the whole idea of cryptocurrencies may have been obscure a few years back, these days more and more people are starting to understand and adopt the concept, with large cryptocurrency exchanges out there making it easy for anyone to  buy and sell cryptocurrency in a matter of minutes.
Games Available at Real-Money USA Online Casinos
In terms of game selection, online casinos accepting US players aren't usually as rich as their counterparts operating in the rest of the world. The reason for this is mainly because big game developers, such as NetEnt and Microgaming, don't want to do business with casinos operating in any gray areas, limiting their own exposure.
As a result, most US casinos offer games developed by companies such as Real Time Gaming and Rival, which are probably the two leading software developers in the American online casino market.
Although these companies may not be in the same rank as some of these leading developers, they are still businesses with years of experience in the online casino industry and capable of providing quality products.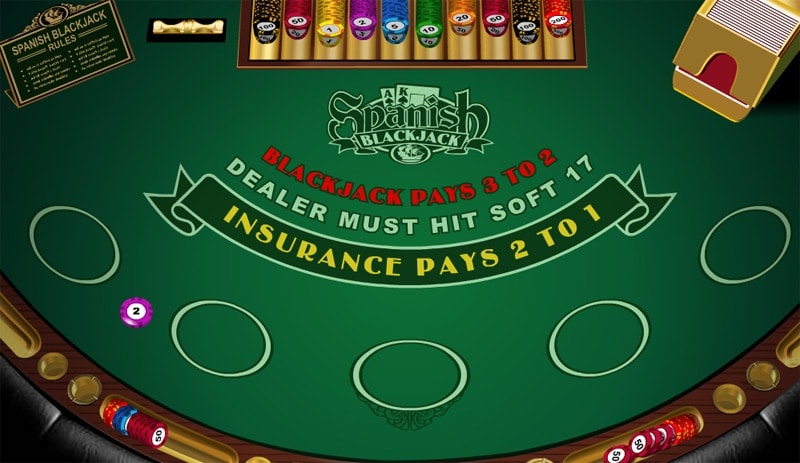 This means that US casino players still have access to a wide range of slots and video poker machines as well as a variety of electronic table games like roulette, blackjack, baccarat, Casino Hold'em, and many other popular games.
If there is one segment missing from US-facing casinos, that's the live dealer segment. Unfortunately, there are very few sites where players from the States will be able to find live tables although there are some options out there.
Casino Software and Mobile
A majority of the top US online casinos offer players a chance to play through web-based interfaces, often called instant play. Some of them still do have a downloadable option as well for those who prefer this venue, but very few actually force players to download and install the casino software.
In terms of mobile gaming, every US online casino I review, such as Planet 7 Casino, has this option, either through separate apps or through optimized mobile sites.
Mobile US casinos are readily available so players from the United States on Android or iOS can play on the go just like the rest of the world.
Trusted Legal Online Casinos Accepting USA Players
I've tried out dozens of sites to discover some of the best online casinos available to US players at the moment.
During my research, I've made sure the casinos ticked all the relevant boxes, such as ease of deposits, speed of withdrawals, solid software and game selection, and good player reviews.

In a shaky and unstable market that is the online gambling in the US today, this wasn't an easy task. However, I've been able to uncover some really good online casinos that I can recommend to US-based players:
All of these online casinos offer American players a safe and reliable environment in which they can enjoy their favorite games.
Additionally, these US casinos actually do their best to make sure withdrawals are processed in a timely manner and their customers are kept happy and satisfied across the board. This really makes these casinos stand out and earns them my recommendation.
US Online Casinos Conclusion
Although things have changed quite radically for American players looking to gamble online, there is still a great number of solid real-money casino alternatives out there. The trick is weeding out the bad apples and giving your business only to honest casinos that do things by the book and treat their players right.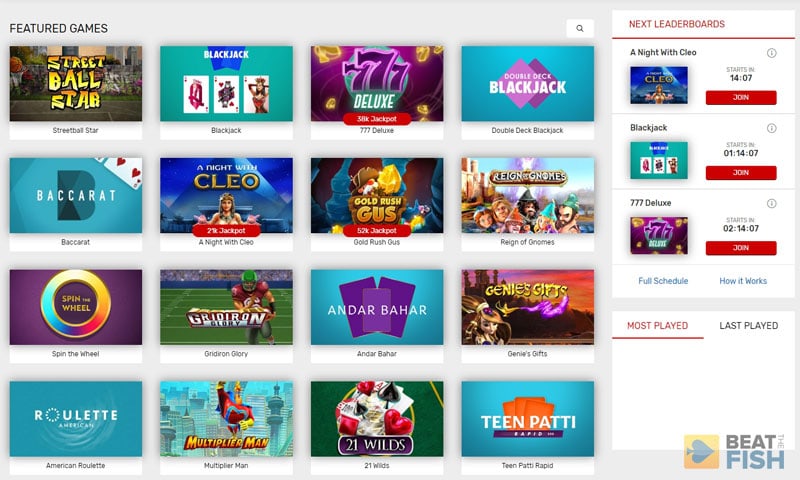 As with all things online, your best bet is always to do some of your own due diligence as well. For US casinos, it is always a good practice to check out player reviews and try to get in touch with their player support prior to depositing.
That way, you can get answers to some of the questions that are important to you and get a general feel for how they treat their players.
As long as you stick to this advice and stay with the casinos with the proven track-record, you should be fine. Withdrawal times can still be a bit longer than what I'd like them to be, for example. However, an extra day or two don't make that much of a difference as long as the casino delivers on their promises.
Ivan first started playing poker in 2006 and played professionally from 2010-2013. He holds a BA in English language and literature. Since joining the Beat The Fish team in 2016, Ivan has made a significant impact, leading the news section and contributing numerous feature articles.