Real Time Gaming Software

The world of online gambling has witnessed significant growth over the years, and Real Time Gaming has played a crucial role in shaping this industry. With its commitment to providing exceptional gaming experiences, RTG has become a preferred choice for both players and online casino operators.
History of Real Time Gaming
Realtime Gaming was founded in 1998 in Atlanta, Georgia, with a vision to develop cutting-edge casino software. The company quickly gained recognition for its innovative approach and high-quality gaming solutions. However, in 2007-2008, RTG made a significant move by relocating its development operations to Heredia, Costa Rica.
Relocation to Costa Rica
The decision to move to Costa Rica proved to be a successful strategic move. The relocation allowed the company to tap into the thriving online gambling market in Central America and establish a strong presence in the region.
The move also provided RTG with access to a talented pool of developers and professionals, enabling them to enhance their software and expand their offerings.
Acquisition by Hastings International
In January 2007, Real Time Gaming was acquired by Hastings International, a company based in Curaçao, Netherlands Antilles. Under the management of the HBM Group, Real Time Gaming continued to flourish and solidify its position as a leading software provider in the online casino industry.
The acquisition opened up new opportunities for RTG, allowing them to strengthen their partnerships and reach a wider audience.
Software Features
Real Time Gaming is renowned for its feature-rich software, offering a wide range of gaming options that cater to the diverse preferences of players. These are some of my favorite features that set RTG apart from its competitors.
Unique Gaming Experience
One of the hallmarks of Real Time Gaming is its ability to provide a unique gaming experience. The talented design team employs state-of-the-art technology and innovative design to create immersive and engaging games. With quirky and themes graphics, realistic sound effects, and smooth gameplay, RTG ensures that players are completely immersed in the virtual casino environment.
Exclusive Features and Jackpots
Realtime Gaming offers a range of exclusive features and jackpots that add an extra layer of excitement to the gameplay. Some of the notable features include:
Feature Guarantee™
Jackpot Pyramid™
Boiling Point Jackpot™
Suit 'em Up™
Vegas Three Card Rummy™.
These features not only enhance the gameplay but also increase the chances of winning big.
Live Dealer Options
For players seeking an authentic casino experience, the studioprovides live dealer options. With high-performance video feeds, Vegas-quality operating procedures, and friendly and attractive dealers, players can enjoy the thrill of live gaming in the comfort of their own homes.
The live dealer games offered by RTG include popular table games such as blackjack, roulette, and baccarat.
Progressive Jackpots
Real Time Gaming caters to players' dreams of hitting life-changing jackpots with its progressive jackpot games. Whether players aspire to be millionaires or prefer smaller progressive jackpots, RTG offers a diverse range of options – including the fan-favorite Aztec Millions which seeds at $1 million!
Real Time Gaming Casinos
Real Time Gaming has forged strong partnerships with prominent online casinos in the US like Wild Casino, Planet 7 Casino and Cafe Casino. These casinos are some of my favorite sites, and they trust RTG's software to deliver an exceptional gaming experience to their players.
Partnering with Prominent Online Casinos
Real Time Gaming has established partnerships with some of the most reputable online casinos in the industry. These casinos recognize the value of RTG's high-quality software and its ability to provide an engaging gaming experience.
By partnering with Real Time Gaming, these US casinos US Casinos can offer their players a wide range of games, innovative features, and exciting promotions.
Mobile Gaming Experience
In today's fast-paced world, players expect the flexibility to enjoy their favorite casino games on the go. Real Time Gaming understands this demand and has developed mobile-responsive games that provide a seamless gaming experience on smartphones and tablets. Whether players are using iOS or Android devices, they can access RTG's games and features effortlessly.
Live Casino Games
Real Time Gaming's live dealer options bring the excitement of a real casino directly to players' screens. With high-quality video feeds and professional dealers, players can immerse themselves in a live gaming experience without leaving their homes. RTG's live casino games include popular table games such as blackjack, roulette, and baccarat, providing players with an authentic casino atmosphere.
Real Time Gaming Slots
Real Time Gaming offers a wide range of captivating slot games that cater to different player preferences. From classic slots to innovative video slots, RTG ensures that there is something for everyone.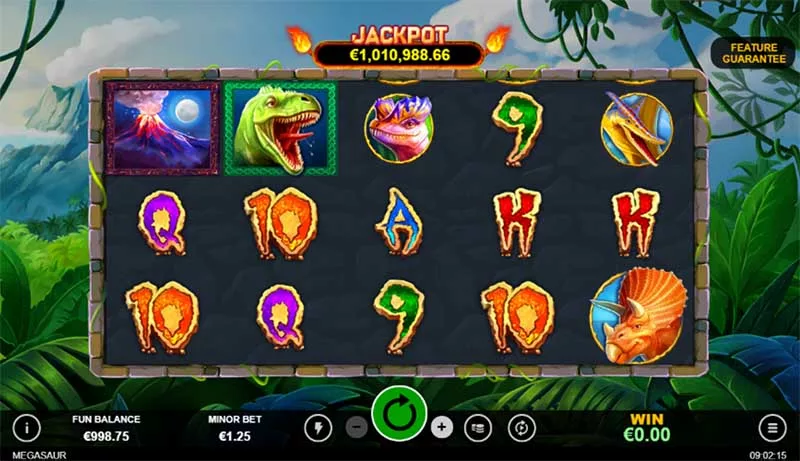 Diverse Slot Selection
Real Time Gaming's slot collection is diverse and includes various themes, styles, and gameplay mechanics. Whether players enjoy classic fruit machines or prefer modern video slots with complex bonus features, RTG has a slot game to suit their taste.
From adventure-themed slots to fantasy, mythology, and beyond, RTG's slot selection is designed to provide endless entertainment.
New and Upcoming Releases
Real Time Gaming is committed to innovation and regularly releases new slot games to keep players engaged. These new releases feature the latest graphics, animations, and gameplay mechanics, ensuring that players always have something fresh to explore.
By staying up to date with the latest trends in the industry, RTG ensures that its games remain relevant and exciting.
Best RTP Slots
Real Time Gaming understands the importance of fairness and transparency in the online casino industry.
To cater to players who prioritize high return-to-player (RTP) rates, RTG offers a selection of slots with the best RTP percentages, such as:
Pay Dirt: 97.5%
Cleopatra's Gold: 97.5%
Caesar's Empire: 97%
Diamond Dozen: 96.51%
Enchanted Garden: 96.38%
Final Thoughts
Real Time Gaming is committed to providing exceptional gaming experiences while prioritizing player safety and responsible gambling.
The brand's success is attributed to its talented team of developers, designers, and industry experts. These individuals work tirelessly to create engaging and innovative games that meet the evolving needs of players. Their expertise and passion for gaming contribute to the ongoing success of the company.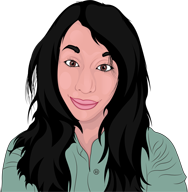 Bethany has been working in online gambling for over 13 years. She got her start in the industry as her first job after graduating from the Professional Writing Program at York University. Having written for many online gaming publications and worked with top casino operators, she has unique insight into the gambling market. Bethany maintains a personal interest in iGaming as she continues to play poker online as a hobby.