The World Series of Poker History Primer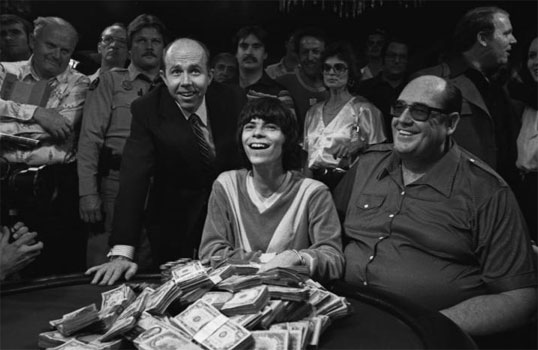 Past World Series of Poker Winners
| Year | Winner | Prize Money (in USD) | Entrants | Winning Hand |
| --- | --- | --- | --- | --- |
| 2015 | Joe McKeehen | 7,683,346 | 6,420 | A♥ 10♦ |
| 2014 | Martin Jacobson | 10,000,000 | 6,683 | 10♥ 10♦ |
| 2013 | Ryan Riess | 8,359,531 | 6,352 | A♥ K♥ |
| 2012 | Greg Merson | 8,531,853 | 6,598 | K♦ 5♦ |
| 2011 | Pius Heinz | 8,715,638 | 6,865 | A♠ K♣ |
| 2010 | Jonathan Duhamel | 8,944,138 | 7,319 | A♠ J♥ |
| 2009 | Joe Cada | 8,574,649 | 6,494 | 9♦ 9♣ |
| 2008 | Peter Eastgate | 9,152,416 | 6,844 | A♦ 5♠ |
| 2007 | Jerry Yang | 8,250,000 | 6,358 | 8♦ 8♣ |
| 2006 | Jamie Gold | 12,000,000 | 8,773 | Q♠ 9♣ |
| 2005 | Joe Hachem | 7,500,000 | 5,619 | 7♣ 3♠ |
| 2004 | Greg Raymer | 5,000,000 | 2,576 | 8♠ 8♦ |
| 2003 | Chris Moneymaker | 2,500,000 | 839 | 5♦ 4♠ |
| 2002 | Robert Varkonyi | 2,000,000 | 631 | Q♦ 10♠ |
| 2001 | Carlos Mortensen | 1,500,000 | 613 | K♣ Q♣ |
| 2000 | Chris Ferguson | 1,500,000 | 512 | A♠ 9♣ |
| 1999 | Noel Furlong | 1,000,000 | 393 | 5♣ 5♦ |
| 1998 | Scotty Nguyen | 1,000,000 | 350 | J♦ 9♣ |
| 1997 | Stu Ungar | 1,000,000 | 312 | A♥ 4♣ |
| 1996 | Huck Seed | 1,000,000 | 295 | 9♦ 8♦ |
| 1995 | Dan Harrington | 1,000,000 | 273 | 9♦ 8♦ |
| 1994 | Russ Hamilton | 1,000,000 | 268 | K♠ 8♥ |
| 1993 | Jim Bechtel | 1,000,000 | 220 | J♠ 6♠ |
| 1992 | Hamid Dastmalchi | 1,000,000 | 201 | 8♥ 4♣ |
| 1991 | Brad Daugherty | 1,000,000 | 215 | K♠ J♠ |
| 1990 | Mansour Matloubi | 895,000 | 194 | 6♥ 6♠ |
| 1989 | Phil Hellmouth | 755,000 | 178 | 9♠ 9♣ |
| 1988 | Johnny Chan | 700,000 | 167 | J♣ 9♣ |
| 1987 | Johnny Chan | 625,000 | 152 | A♠ 9♣ |
| 1986 | Berry Johnston | 570,000 | 141 | A♠ 10♥ |
| 1985 | Bill Smith | 700,000 | 140 | 3♠ 3♥ |
| 1984 | Jack Keller | 660,000 | 132 | 10♥ 10♠ |
| 1983 | Tom McEvoy | 540,000 | 108 | Q♦ Q♠ |
| 1982 | Jack Straus | 520,000 | 104 | A♥ 10♠ |
| 1981 | Stu Ungar | 375,000 | 75 | A♥ Q♥ |
| 1980 | Stu Ungar | 385,000 | 73 | 5♠ 4♠ |
| 1979 | Hal Fowler | 270,000 | 54 | 7♠ 6♦ |
| 1978 | Bobby Baldwin | 210,000 | 42 | Q♦ Q♣ |
| 1977 | Doyle Brunson | 340,000 | 34 | 10♠ 2♥ |
| 1976 | Doyle Brunson | 220,000 | 22 | 10♠ 2♠ |
| 1975 | Brian "Sailor" Roberts | 210,000 | 21 | J♠ J♥ |
| 1974 | Johnny Moss | 160,000 | 16 | 3♥ 3♠ |
| 1973 | Walter "Puggy" Pearson | 130,000 | 13 | A♠ 7♠ |
| 1972 | Thomas "Amarillo Slim" Preston | 80,000 | 8 | K J |
| 1971 | Johnny Moss | 30,000 | 6 | 6 6 |
| 1970 | Johnny Moss | N/A | 7 | N/A |
Here I honor the past WSOP winners of the Holy Grail of poker: the Main Event. It's had a $10,000 buy-in since the beginning and No-Limit Hold'em has always been the game. If you win the Big One you join an elite fraternity of players, take home millions of dollars, and enter a state of poker immortality.
The WSOP originated with a handful of players in 1970 and, in fact, didn't even start to award prize money until the following year. In the last decade and a half the field and prize money has skyrocketed. In 2016, the WSOP winner's share for the Main Event is expected to again exceed $9 million.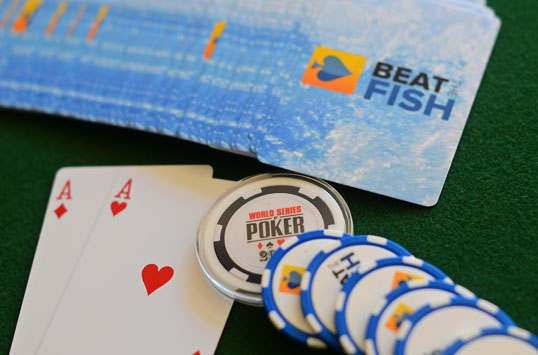 The History of the WSOP
1970's
The World Series of Poker began as a modest gathering of sorts between poker buddies. It was organized by Jack Binion – the longtime owner of the Horseshoe in downtown Las Vegas. The year was 1970 and the players numbered less than 10.
Many participants would continue on to legendary poker status, including names like Doyle Brunson, Amarillo Slim Preston, and Johnny Moss. That first year, Moss was voted best player amongst his peers and thus technically was the first WSOP Champion.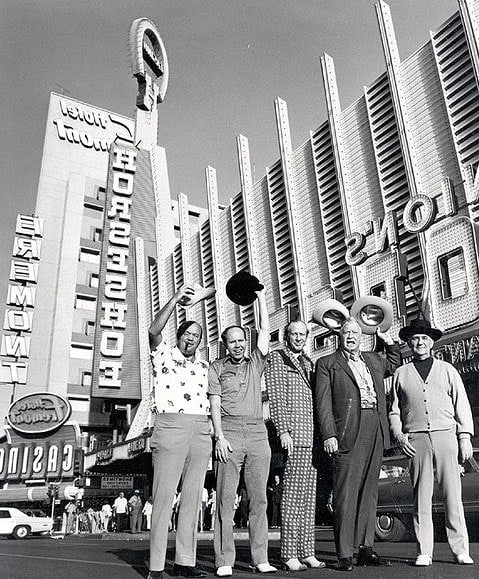 In 1971, Johnny Moss won the winner-take-all event and $30,000. Since the inaugural days the Main Event has has a $10,000 buy-in and has always been No-Limit Texas Hold'em. Moss beat out familiar faces from the previous year: Pug Pearson, Doyle Brunson, and Sailor Roberts to name a few.
Around the mid-70s, the event finally started to attract more players and Doyle Brunson won back-to-back titles in 1976-77 and took over half a million for his wins. Both of his titles were sealed with the "Doyle Brunson" holding: 10-2.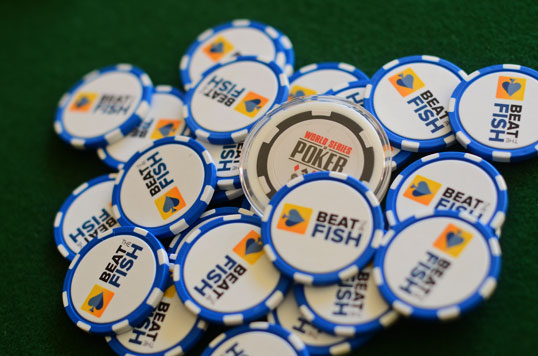 1980's
During the 1980s, the World Series began to incorporate more side events into the mix including games like Limit Hold'em, Stud, and H.O.R.S.E – a mixed game. NBC began to air coverage of the Championship in 1981. Stuey "The Kid" Ungar took back-to-back titles in 1980-81.
A few years later, Johnny "The Orient Express" Chan captured back-to-back titles in '87 and '88 and has been a force in poker ever since. Chan defeated Erik Seidel in 1988 with what proved to be a famous hand because of its exposure in the 1997 film Rounders.
The next year, Chan finished second to Phil Hellmuth, who become the youngest player to win the Championship at age 24.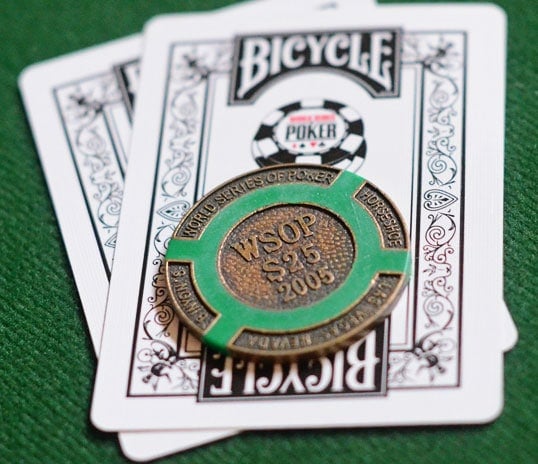 1990's
The 1990s featured increasing exposure, prize pools, and entrants with first place money topping $1 million by 1991. Some notable finishes include Dan Harrington's title in 1995 in which he only entered 2 WSOP events – and won both.
Stu Ungar made a surprising appearance in 1997 and became the only three-time WSOP Champion in history. He did it against a then-record field of 311 opponents.
During the late '90s, the Horseshoe ran a promotion to hold the final table outdoors on Fremont Street. Heck, even I could've told you that hosting an outdoor poker event in August in Las Vegas wasn't such a good idea.
2000's
The new millennium was ushered in with enormous prizes and the advent of online poker. Chris "Jesus" Ferguson took the title away from T.J. Cloutier in 2000 as a 3-to-1 underdog. The aggressive Carlos Mortensen captured the title in 2001. Robert Varkonyi, 2002's Champion, is often overlooked, but he captured a $2,000,000 prize for his efforts. Then, everything changed.
In 2003, Chris Moneymaker turned a $40 satellite at Poker Stars into a $2.5 million first prize when he beat out Sammy Farha for the title. Prior to the 2003 WSOP, Moneymaker had only played online.
Following his footsteps, Greg "Fossilman" Raymer also won a satellite from Poker Stars and took the $5 million prize from a 2,000+ field of opponents in 2004. Finally, a record 5,600 entrants lost out to Australian Joseph Hachem in 2005 who won an enormous $7,500,000 for the finish.
Late 2000's
2006 was the year that awarded the biggest first place prize in the history of the Main Event. As popularity of poker kept growing, that year saw a record turnout of 8,773 players. The eventual winner, TV producer Jamie Gold took home $12,000,000 for his efforts after defeating Paul Wasicka in the heads-up duel.
The following year, 2007, saw one of the most memorable WSOP champions, but it was not his play that made him memorable as much as his table antics. Jerry Yang triumphed in the field of 6,358 players for the payday of $8,250,000.
The 2008 Main Event saw the title of youngest-ever winner taken away from Phil Hellmuth by the young Dane Peter Eastgate. Being the last man with chips in the field of 6,844 players, the 22-year old earned himself a hefty sum of $9,152,000. As for his record, it didn't last very long.
In 2009 another youngster claimed the most coveted WSOP bracelet as 21-year old Joe Cada ascended to the poker throne by outlasting 6,493 other entrants, earning $8,575,000 in the process.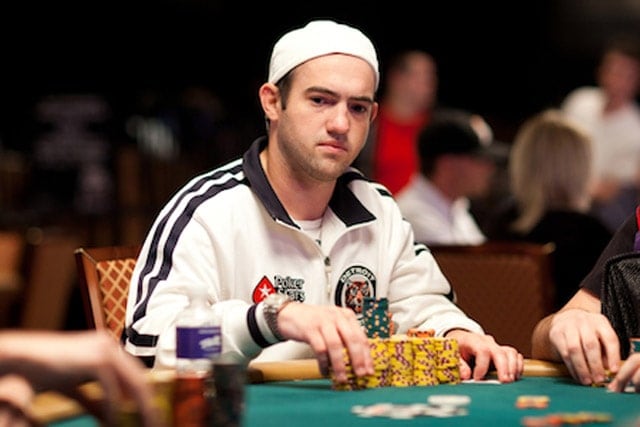 2010's
The domination of youth continued in the Main Events, as 2010 saw the Canadian Jonathan Duhamel seize the day. The field saw a significant increase once again, as the Canadian had to navigate his way around 7,318 players to win the bracelet (becoming the first Canadian player to do so). In fact, it was the second biggest Main Event field, eclipsed only by the one from 2006. Accordingly, Duhamel claimed the first prize of $8,944,000.
In 2011, it was another youngster, Pius Heinz, who claimed the title. By outlasting the filed of 6,864 other players, Heinz earned the grand prize of $8,715,000, becoming the first German player to win the WSOP Main Event. After him, Greg Merson took over the throne.
The 2012 Main Event saw a turnout of 6,598 players and Merson took home $8,532,000 for his victory.
He was followed by Ryan "The Beast" Riess whose 2013 victory in the field of 6,352 players brought him a nice sum of $8,360,000.
The 2014 World Series of Poker was special because there was a $10,000,000 guarantee for the winner. Although this caused some mixed opinions in the poker community, the WSOP organizers believed it would be a great marketing tool and the decision stood.
Consequentially, the Swede Martin Jacobson earned himself a nice, round amount of $10 million. As for the effectiveness of the marketing, the total field was 6,683 players, which was decent, but statistically speaking only the fifth biggest field in the Main Event history.
In 2015, the idea about $10 million first place was abandoned. There was no significant drop in player numbers, as 6,420 showed up to play. The one who outlasted them all was Joe McKeehen who came into the final table with a dominant chip-lead, leaving little doubt about who would stand tall in the end. For his victory, McKeehen earned $7,683,000.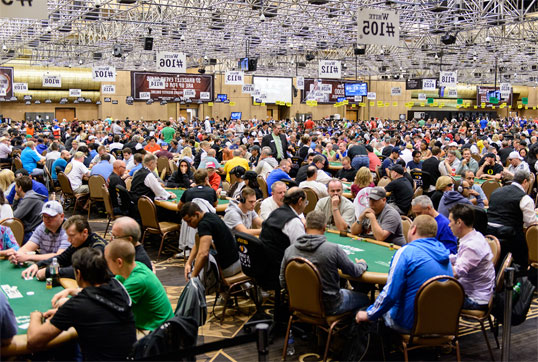 World Series of Poker FAQs
How does the WSOP work?
• The World Series of Poker is simply a collection of nearly 70 poker tournaments that take place each summer at the Rio Hotel and Casino is Las Vegas. It is no different than a tournament series run by a local cardroom except, of course, that the WSOP is the largest poker event in the world.
The World Series of Poker has become an absolute spectacle drawing hundreds of thousands of players, including nearly every top pro, and prize pools totaling hundreds of millions of dollars. Each event has its own buy-in, type of poker game, and gold bracelet awaiting each winner.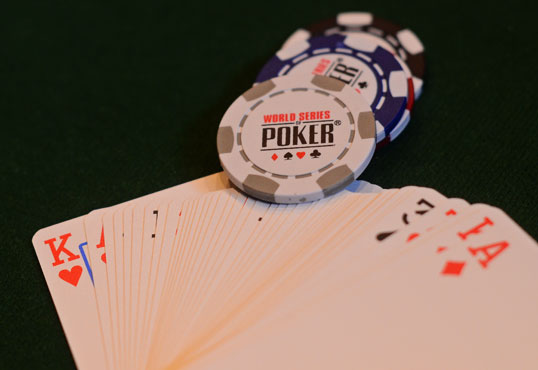 Where is the World Series of Poker held?
The World Series of Poker takes place annually starting in late-May to early June in Las Vegas, Nevada.
Since 2005 it has been held at the Rio Hotel and Casino, just off of The Strip. From 1970-2004 the WSOP was held at The Horseshoe (now Binion's) on Fremont Street in classic downtown Las Vegas.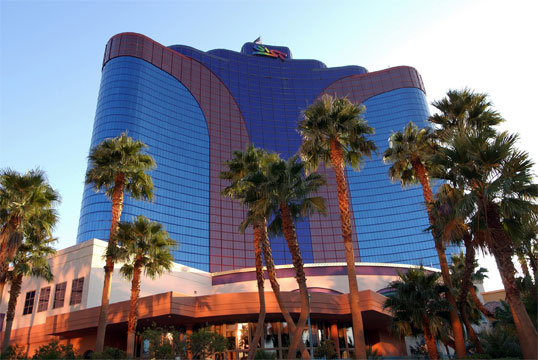 What is the WSOP buy-in?
The World Series of Poker features nearly 70 distinct tournaments, each with its own buy-in. The Colossus event, which has the smallest buy-in of the Series, offers players a seat for just $565. The most famous WSOP tournament is the No-Limit Hold'em Main Event, which has a $10,000 buy-in.
There are buy-ins for just about every amount in between with the most common these days being $1,000-$1,500 to accommodate smaller players.
The biggest ever buy-in featured at the WSOP was $1,000,000 for The Big One for one Drop tournaments, which took place in 2012 and 2014.
When does the WSOP start?
WSOP usually starts at the beginning of June (June 1st, traditionally) every year and lasts around 45 days in total. This is the period of crazy poker action in Las Vegas as apart from the WSOP tournaments, there are numerous side events in different casinos on the strip, and the cash game action is usually very juicy.
Who owns the WSOP?
Currently, World Series of Poker is owned and operated by Caesar's Interactive Entertainment, which is a subsidiary of Caesar's Entertainment, Ltd. Up until 2010, the company was known as Harrah's Entertainment, which sometimes causes confusion. The name change was not a result of any merger or similar event, but simply an attempt at re-branding.
Until 2004, the WSOP was owned by the Binion's Horseshoe, but when the Harrash acquired the Horseshoe, they also received the rights to the Series as a part of the package.
What channel is the WSOP on?
The Entertainment and Sports Programming Network (ESPN) has traditionally been the official channel of the World Series. ESPN regularly broadcasts both latest and old WSOP events around the year. During recent years, some fans have been complaining that ESPN is moving their poker shows to less desirable time slots as during the poker boom years, the WSOP was usually broadcast during peak hours.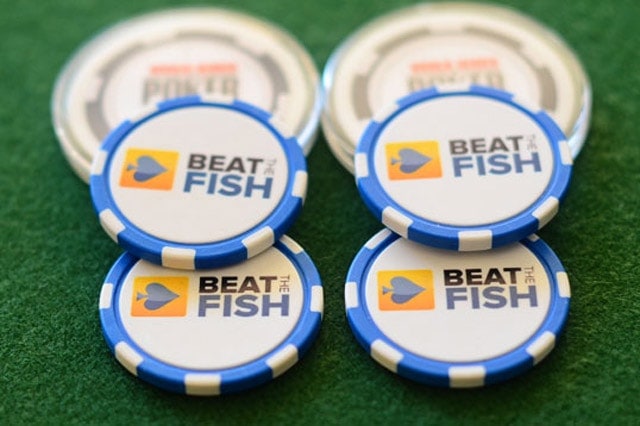 Which WSOP events are televised?
While television crews are around for the entire duration of the WSOP, only the biggest events get televised. Traditionally, this entails the Main Event, sometimes Poker Players Championship, and the big events like $1,000,000 Big One for One Drop.
As a rule, producers are not very keen on showing any events that are not Texas Hold'em because they are afraid that these would not do well with the audience.
What does the WSOP winner get?
Every World Series of Poker winner receives a WSOP bracelet together with the first prize money. The prize amount depends on the number of entrants and the price of buy-in. The winner does not receive the entire prize pool, of course, but he or she does receive a significant portion of it.
Are WSOP winnings taxed?
Gambling taxation issues is a large and complex one and probably worth of an entire article in its own right. However, to try and answer this in short: yes, WSOP winnings are taxed.
Citizens of the USA are obliged to pay federal alongside state tax and other possible taxes, depending on their place of residence. When it comes to foreigners, the casino will keep 30% of your winnings as a default, even if you have to pay tax in your country.
You can file forms and submit necessary documentation so you could claim the tax return from the U.S. government but the important thing to note is that paying this tax does not exempt you from paying tax in your country.
There are certain European countries that the U.S. has a taxation treaty with. Some of these countries are UK, Belgium, Germany, etc. If there is a treaty in place, then you will not have to pay the taxes in the States.
You will get to keep all the winnings and deal with paying taxes in your home country. If you happen to reside in a country that doesn't tax gambling winnings, like the UK, all the better.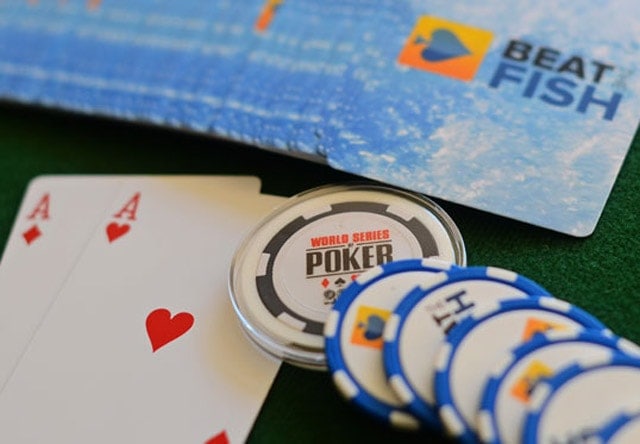 How do you qualify for the WSOP?
You can earn your seat in a number of WSOP events via WSOP satellites. Satellites are simply poker tournaments awarding seats to the target event with a bigger buy-in. There is a large number of WSOP satellites (or qualifiers, as they are also called sometimes) on online poker site where you can earn a World Series seat for as little as $1.
Some casinos also organize live satellites. This depends greatly on where you live and how big your local casino is. During the WSOP, there is a great number of satellites running at the Rio around the clock as well.
How do you register for the WSOP?
The most traditional way of registering for any of WSOP events is at a cage in the Rio. Since WSOP schedule is always released ahead of time, you can plan for the events you want to play. However, the registration process can sometimes take a while because of long lines during the Series.
Alternatively, you can use one of the online methods. As of 2016, the WSOP improved their remote registration possibilities to accommodate most players and give them a possibility to spend their time in Las Vegas doing something other than waiting in line.
Why is the final table in November?
The idea of the November Nine, the WSOP Main Event final table being moved to November, was first introduced in 2008. The reasoning behind this concept was that the four month delay would create a lot of hype for the final table and would allow viewers to get to learn about the players.
Since the Main Event has grown so big, the final tables were no longer populated with start players. TV producers believed that allowing people to get to know these players would help viewers root for them and increase the viewership.
Although there have been a lot of criticism directed towards November Nine idea, the organizers decided to stick with it and since 2008 the Main Event final table takes place four months after the end of the Series.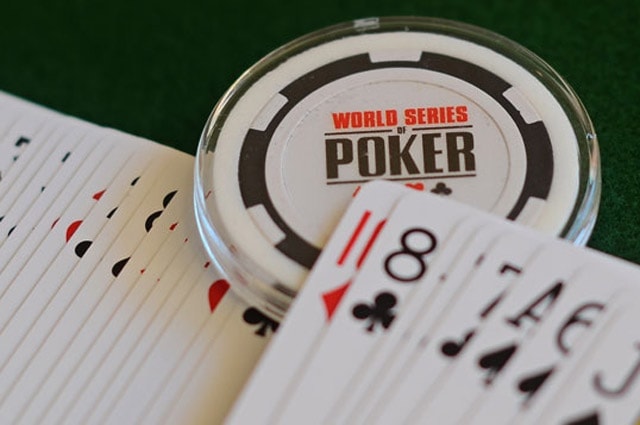 What is a WSOP ring?
World Series of Poker awards bracelets, while the WSOP Circuit (WSOPc) awards rings. WSOP Circuit was first started in 2005 as a year-long series of tournament taking place at different venues, mostly in the United States, but lately it's been spreading to other countries as well.
Many famous players have started their careers playing on the WSOP Circuit and some, like Antonio Esfandiari, still enjoy playing in them occasionally, despite the relatively low buy-in for high roller standards.
What is the WSOP Main Event?
The WSOP Main Event is in fact another name for the $10,000 WSOP No Limit Hold'em Championship. This has been the flagship event of the Series since its inception and despite the dollar value changing and other events adjusting their buy-ins, the Main Event has always kept its $10,000 entry fee.
The Main Event bracelet is arguably the most prestigious and coveted of all the bracelets and the only one that comes close in terms of desirability is the $50k Players Championship one.
Who has won the most WSOP Main Events?
Stu Ungar and Johnny Moss with 3 each
Troubled in his personal life, Stu Ungar was believed by many to be the best No-Limit Hold'em player ever. In his prime, he had an uncanny ability to read his opponents, put on the right amount of aggression, and recall past hands.
After winning back-to-back Main Events in both 1980 and '81, drugs and other addictions took him away from the limelight of poker for 16 years. Making a seemingly heroic comeback in 1997, "The Kid" took home the $1,000,000 grand prize and stood on top of the poker world once again.
Unfortunately, addictions once again consumed Ungar and he died in 1998 shortly after failing to even attempt to defend his title.
Johnny Moss also took half of the first 6 WSOPs beginning in 1970 and earned less than $200,000 for the combined wins. Johnny Chan had a chance at his third title in 1989 but he lost the heads-up to the young up and coming poker star Phil Hellmuth.
Who has gone back-to-back in the WSOP Main Event?
Johnny Moss, Doyle Brunson, Stu Ungar, and Johnny Chan
There have been 3 players to date who've won back-to-back WSOP Championship Events. Doyle Brunson did in in 1976-77, Stu Ungar in 1980-81, Johnny Chan in 1987-88, and Johnny Moss in the inaugural events in 1970-71.
What are some of the most impressive WSOP Main Event accomplishments?
Dan Harrington and Greg Raymer going back-to-back for WSOP final tables in massive fields
With online poker exploding in popularity, 2003 was the breakout year for the World Series of Poker. It featured a then-record field of over 800 opponents with Chris Moneymaker eventually raking in the $2.5 million prize. Dan Harrington, a seasoned veteran who won the 1995 Main Event, managed to work his way to the final table of this huge tournament.
However, what many consider to be one of the best showings in the history of the WSOP, Harrington beat out an even larger field of over 2,000 in 2004 to again return to the final table!
With the insane style of thousands of internet newcomers waiting to put on the bad beats, it really was an impressive feat for tight-aggressive Dan Harrington. Perhaps even more astonishing was Greg Raymer's run in 2004-05 when he came a bad beat shy of possibly repeating as Main Event champion.
Prior to a suck out flush draw in 2005's Main Event, Raymer survived to the final 3 tables and had enough chips to realistically make a run at the title. Considering the he beat over 2,500 players in 2004 and over 5,500 in 2005, his consistency was simply astonishing.
Phil Hellmuth and Ted Forrest winning three bracelets each in 1993
The World Series of Poker in 1993 comprised of only 21 events. Both Phil Hellmuth and Ted Forrest were able to capture three WSOP bracelets, winning almost 30% of the entire schedule. Although fields were smaller back then, this is still quite an impressive feat. Similarly, in 2002, Phil Ivey took home three bracelets appearing at the Series only for the third time.
Greg Merson overcoming drug addiction and seizing the Main Event title in 2012
Winning the Main Event is hard as it is, but to win while struggling with a drug addiction is impressive. Merson lost his bankroll in 2011 and pretty much hit the bottom. However, he stayed determined to turn his life around and in 2012 went on a sick heater that saw him win the Main Event and another bracelet that year. His overall results earned him the Player of the Year title.
What is a WSOP cash?
A WSOP cash is the term used to indicate that someone "made the money" in any WSOP event. In tournament poker, a certain percentage of the starting field gets paid (between 10 – 20 % usually, depending on the tournament structure).
Once a player outlasts the necessary number of players and gets in that magic percentage, he has cashed in a tournament.
It is important to note that even a victory in a tournament is still counted as a "cash" and considered when making stats for someone overall WSOP cashes. Every time you receive a prize, you've cashed.
Who has won the most total in WSOP cashes?
Sitting at the top of the WSOP All Time Money List (as of 2016) is the 2012 The Big One for One Drop winner Antonio Esfandiari with earnings of $21,200,000. Antonio captured the biggest prize in the history of the Series, as he picked up more than $18.3 million for his win in the Big One.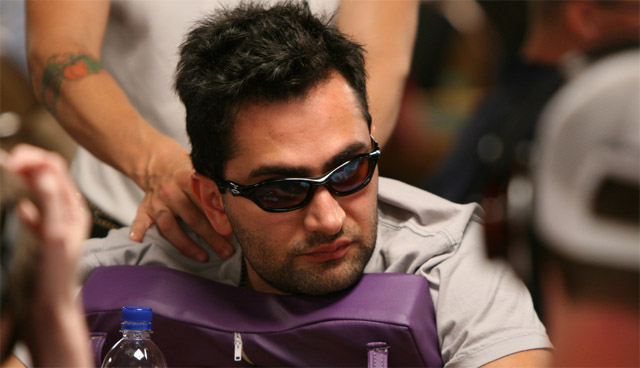 Next in line is Daniel Colman who, not surprisingly, also won the Big One for One Drop, but in 2014. Colman's total WSOP earnings amount to $17,000,000, more than $15,000,000 of which came from that one victory.
Daniel Negreanu finished second to Colman that year and he sits in third place on the WSOP All Time Money List. The Canadian has $15.3 million in WSOP cashes, and his finish in the Big One accounts for some $8,000,000.
The 2010 Main Event champion Jonathan Duhamel sits in fourth, with total earnings of $14.5 million. Duhamel's biggest cash by far was his 2010 triumph, which brought him close to $9,000,000.
The fifth spot on the leaderboard is currently kept by none other than Phil Hellmuth Jr., the man who firmly holds the record for most WSOP bracelets won. The 'Poker Brat' has a total of $13.5 million in WSOP cashes.
Jamie Gold, while often criticized for his rash demeanor and legal woes, did beat out over 8,800 opponents in the summer of 2006 to take home a $12,000,000 prize. Although this happened ten years ago and Gold barely made any other cashes in that period, he still sits in sixth place with total WSOP earnings of $12.2 million.
What is the WSOP Twitter account?
The official World Series of Poker account is @WSOP. Here, you will find all the relevant updates regarding the tournaments, announcements, and similar.
Another important account for the WSOP is @WSOPTD. This is the official Twitter account of Jack Eiffel, the World Series of Poker Director and Vice President of Internal Poker Operations.
From this year (2016), you can also tune in to the account @WSOPCzar, which belongs to Kevin Mathers. Mathers is a poker journalist known for offering his assistance to numerous poker players via his personal Twitter and during this year's Series, he will be the person handling WSOP's social media channels (on both @WSOP and @WSOPCzar).
WSOP Bracelets
The WSOP bracelet is known as the most coveted piece of poker jewelry. It is awarded to all WSOP event winners, regardless of a buy-in or number of participants. The tradition of awarding bracelets has started in 1976 and legendary Doyle Brunson was one of the first few people to ever receive a WSOP bracelet.
Over the years, the bracelet design remained relatively unchanged and true to its origins, despite different companies being in charge of making bracelets during different periods.
In 2006, however, the WSOP Main Event bracelet was adorned with a total of 259 stones, including 1.4 grams (7.2 carats) of diamonds. Since that year, bracelets for different events have been adorned with different number of gems set in a golden frame.
Propably the most expensive WSOP bracelet ever was the one given to the Big One for One Drop winners in 2012 and 2014, made out of platinum and withe gold and adorned with diamonds and saphires.
How do players win a WSOP bracelet?
Players can win a WSOP bracelet by coming first in any of the official WSOP events.
Since 1976, every player who wins any of the so-called preliminary events (prelims) or the Main Event receives a bracelet together with the cash prize. The shape, size, and appearance of a bracelet may vary depending on the event it is being awarded for.
Which events award WSOP bracelets?
All WSOP events award bracelets, not just the Main Event. There are sometimes special events introduced in the schedule that do not award bracelets and these are usually either restricted (invitational) or charity tournaments.
For example, in the period 2004-2006, WSOP held the Tournament of Champions which was restricted only to players who met certain criteria. The winners did not receive a WSOP bracelet but a large trophy, instead.
Likewise, the popular "Ante Up For Africa" event, which took place during several WSOPs, was a charity tournament designed to gather money for the good cause and winners did not receive a WSOP bracelet.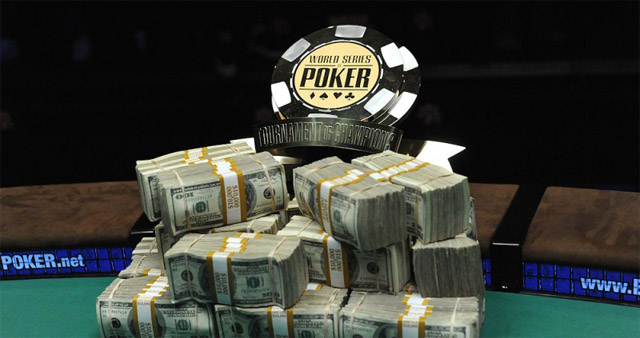 What is the history of the WSOP bracelet?
The idea of the WSOP bracelet was first introduced in 1976. Ever since that year, winners of all official WSOP events have been awarded bracelets for their efforts. For the first few couple of decades since 1980s, bracelets were designed by the Las Vegas jeweler Mordechai Yerushalmi.
After Harrah's (Caesar's) acquired the World Series in 2004, they transferred the bracelet-making duty to a company called Gold and Diamond International.
The next year, in 2006, the honor of making WSOP bracelets belonged to Frederick Goldman, Inc and they started to introduce precious stones in the bracelet design.
In 2007, the luxury watch maker Corum became the official WSOP bracelet manufacturer.
The Australian company On Tilt Designes took over from Corum in 2010 and they decided that the WSOP bracelet should return to its origins and removed all the extra adornments added over the years, making it once again a solid piece of metal without any "extras."
Finally, in 2012, Jason Arasheben became in charge of the WSOP bracelet design and he introduced the style with all four suits (clubs, diamonds, hearts, and spades) made of rubies and black diamonds for the Main Event bracelet. The bracelet is made of 14k gold and weighs approximately 160 g.
Who has won the most WSOP Bracelets?
Going into the WSOP 2017 the man firmly sitting on top in terms of most bracelets won is Phil Hellmuth. The 'Poker Brat' has a total of 14 WSOP bracelets to his name, the first one coming as early as 1989 for his Main Event victory, and the most recent one being one just last year in the $10,000 Razz Championship.
Interestingly enough, this was also Hellmuth's first non-Hold'em bracelet.
Hellmuth is far ahead of the competition, as closest players to him have "only" ten bracelets to their names. There are three players in this group: Doyle Brunson, Johnny Chan, and Phil Ivey.
Of these three, Phil Ivey currently represents the biggest threat to overtake Hellmuth's spot at the top. The Godfather of Poker has practically withdrawn himself from tournament poker and The Orient Express doesn't play nearly as many as he used to, either.
Ivey is not only in his prime but he is also widely considered one of the best all around players, so if he really sets his mind to it, Hellmuth's reign could be challenged.
Who is the youngest player to win a WSOP Main Event bracelet?
Joe Cada
As of 2016, the youngest player ever to win a WSOP Main Event is Joe Cada. An American poker player, Cada was just 21 when he claimed the victory in 2009 and considering 21 is the age limit for gambling in the States, taking down this achievement will be a real challenge.
Interestingly enough, he won the bracelet just days before his 22nd birthday, which means there is still some room left for some young and talented up-and-comer.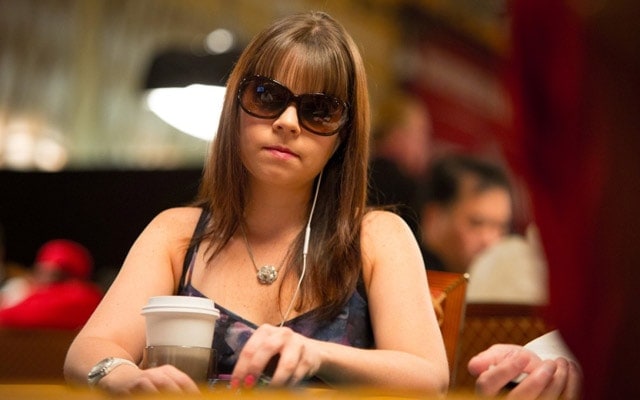 Peter Eastgate
The American actually broke the record set just a year before, when the Dane Peter Eastgate become the youngest Main Event champion in history at the age of 22.
This title was long held by Phil Hellmuth, who was only 24 when he won in 1989.
However, the advent of online poker and the average age of a poker player decreasing significantly meant that it was only a matter of time before some other youngster would claim the honors.
Annette Obrestad wins at 18 at the WSOPE
It is also worth mentioning Annette Obrestad here. Annette was only 18 (a day before her 19th birthday) when she claimed the first place in the World Series of Europe Main Event (WSOPE) in 2007.
In addition to her young age, Annette's victory is also important because to this date she is the only female player to have won the WSOPE or WSOP Main Event.
What is a WSOP bracelet made of?
For the most part, all WSOP bracelets are made of yellow and withe gold. Some of them are also adorned with diamonds or other precious stones, especially the Main Event bracelets.
The WSOP bracelets awarded to 2012 and 2014 The Big One for One Drop winners were exceptionally made of platinum and white gold.
What is a WSOP bracelet worth?
Attaching a monetary value to WSOP bracelet is somewhat tricky. When they first became popular during early 1980s they were priced at around $500 a piece. Later on, the number that's been mentioned was $5,000.
In connection to this, there is an interesting anecdote involving Ted Forrest and 1992 Main Event winner Hamid Datshmalchi.
Datschmalchi claimed he was told his Main Event bracelet was worth $5,000, but he didn't believe that number and would happily give it away for $1,500. Without a second thought, Forest threw three $500 chips in his direction, exclaiming "sold."
If we consider materials used in making the WSOP bracelet alone the figure is probably somewhere in the few thousand dollar region. However, bracelets, especially the Main Event bracelets, can be worth much more to true poker fans, just like any other sport memorabilia can reach insane prizes at public auctions.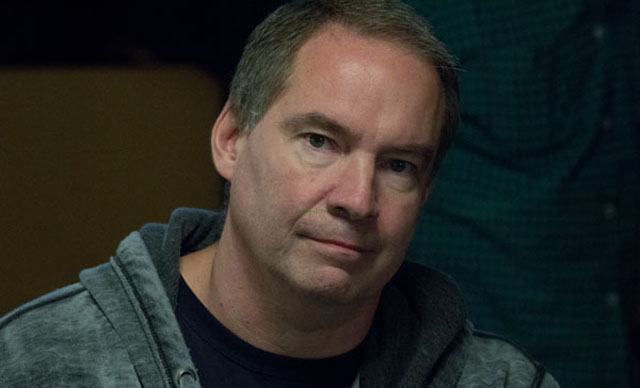 Peter Eastgate's WSOP Championship bracelet auction
One such case happened in 2010 when the 2008 WSOP champion Peter Eastgate decided to retire from poker and put his WSOP bracelet up for sale. Eastgate made it clear that all the proceeds from the sale would go to charity and the winning bid climbed to astonishing $150,000.
The buyer, one William Haughey, later told PokerNews that he was willing to go that high because the money was going to charity and that he otherwise wouldn't have paid more than $50,000.
Can you buy a WSOP bracelet?
Apart from the few rare cases like the ones mentioned above, a regular person can hardly get in a position to buy a WSOP bracelet. For most people, these bracelets have a much bigger personal value than the kind of money they could get for selling them.
Every WSOP bracelet is a piece of history and a sign of great personal achievement, even if it was helped by a great deal of luck.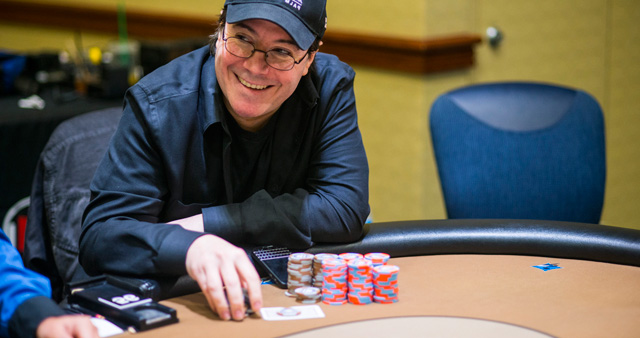 Jamie Gold's 2006 Championship WSOP bracelet
However, this is not always the case. Just like Datshmalchi, the 2006 WSOP Main Event winner Jamie Gold decided that he would rather have cash than a piece of history and put his bracelet up for an auction in 2013.
It sold after a few days, with the bidding closing at $65,725.
It was later revealed that an individual other than Gold actually set up the auction, indicating that Jamie has already sold the bracelet to someone else at an earlier date.
T.J. Cloutier's 2005 bracelet
Previous to this, there was another WSOP bracelet up for grabs. In 2010, the 2005 $5,000 No-Limit Hold'em bracelet, originally owned by T. J. Cloutier, was offered on an online auction.
The details of this sale have never been full revealed, but in the end Cake Poker Network won with the bid of around $4,000 and promised to return the bracelet to its original owner.
WSOP Satellites
WSOP satellites are an easy way for everyone to get their shot at a big money. When we talk about WSOP satellites, we primarily mean the Main Event qualifiers, although there are qualifying tournaments running for other, smaller events as well.
In fact, the man who contributed the most to the poker boom of the 2000's, Chris Moneymaker, earned his Main Event seat through a $25 online satellite and, as we all know, things worked out pretty well for him.
Generally speaking, WSOP satellites are not only good because they offer you a shot at big bucks for a small investment but also because they are often filled with people who have big poker dreams, but their strategy doesn't quite cut it.
What Are WSOP Satellites?
Everyone wants to be able to play in the WSOP.
However, most of us don't have the $10,000 buy-in lying around that has been standard at the Main Event since 1970. The solution? Enter the WSOP satellite.
Basically, satellites are poker tournaments in which each player pays a smaller buy-in for the chance to earn a seat at a larger tournament.
For example, let's say that there is a single-table WSOP satellite. There will be 10 players participating who pay $1,000 each to buy-in to the satellite. Since the total prize pool will be $10,000, one WSOP entry will be given away to the winner of the single-table tournament.
The poker room basically arranges this large skill-based raffle of sorts and takes out its entry fee for organizing the event.
How do WSOP satellites work?
Most satellites are actually multi-table tournaments with even smaller buy-ins.
These are usually held at online poker rooms, but are sometimes held at land-based casinos around the country. The number of seats given away in each tournament can be figured out by simple math. Most of the time, the online poker room will display it in the tournament lobby.
At a $100 buy-in satellite, they might say something like "1 WSOP Seat will be given away for every 100 participants.". That means that if 900 people enter, the top 9 finishers will get a WSOP seat.
Unfortunately, that's only a 1% payout as opposed to the typical 10% payout in normal multi-table tournaments.
A less economical, but more realistic, way of winning a seat is through larger buy-in events that cost about $500 to enter. While they're pricier, the payout will usually be upped to about 5% of the field.
Guaranteed satellites
Sometimes, you can find guaranteed satellites, which can potentially be a great deal. The poker room might set up a $150 buy-in event and guarantee that 3 WSOP seats will be given away. If only 50 people show up, they still have to give away 3 seats even though they would need 200 people to play to break even on the prize pool.
These guaranteed events can give you great odds on your buy-in and allow you to battle a smaller field. To sum it up, satellite poker tournaments are a much more economical way for the everyday poker player to earn tickets to big events. Just be aware that you'll be getting worse odds than most tournaments.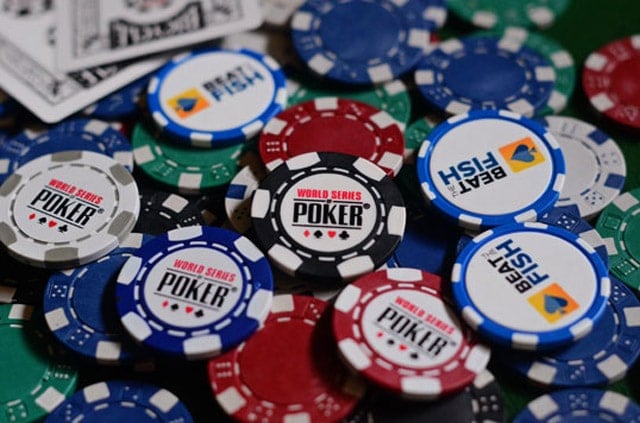 What is the best WSOP satellite strategy?
Satellite tournaments require a somewhat different approach in terms of strategy. If you're playing in a typical $100 multi-table event that only gives seats out to the top 1% of the finishers, you're going to have to play an aggressive game.
Many experienced players will play too tight in satellites
If you've played tournaments for a while you realize that overly tight players don't often win tournaments. With modern tournament structures the blinds rise too quickly to reward excessively patient players.
Most often, tight-aggressive players who hit some premium cards and don't run into any particularly bad beats will survive until the money or finish near the bubble. The keyword is survive.
Tight tournament players simply don't pick up enough premium cards and don't play in enough pots to build a monster stack and cruise into one of the top places. There are exceptions for when you're getting hit over the head with the deck, but those times are few and far between.
More aggressive play is necessary
The fact is, to place in a satellite tournament, you're going to have to be picking up pots, confusing your opponents, and putting the hammer down on weak opponents. Many players in these satellites play tight… don't be one of them. Don't let yourself be blinded to death and remember that No-Limit Hold'em is more about playing your opponents than your cards.
Pick up on the players at your table and learn who to avoid and who you can run over.
Keep in mind that this also applies to winner-take-all single-table events and I've seen many strategists advocate a super-aggressive style in this situation. However, you can play a little tighter and still have a shot at winning a single-table satellite.
There are plenty of maniacs who will do your bidding and bow out early on with weak hands. If you don't have a premium holding just reserve your chips until the blinds force you to get into the action and go after the larger stacks.
Josh is one of the world's most respected online gambling experts. He has been featured on outlets such as CardPlayer, the World Poker Tour, Google News, and Forbes. Josh has nearly 20 years of experience reviewing poker rooms, casinos, and online sportsbooks. He launched Beat The Fish in 2005, which has been peer-certified as a trustworthy gambling portal. Josh's proven systems and extensive knowledge of the iGaming industry have been used by thousands of online bettors to make more informed decisions.