How Daniel Negreanu Became Poker's Best Ambassador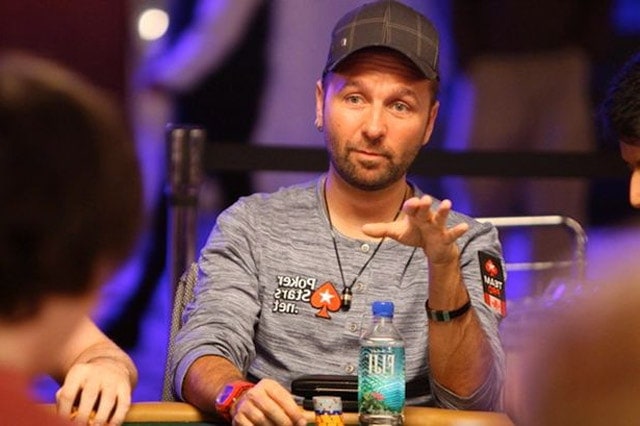 Daniel Negreanu (pronounced Neh-GRAH-Noo) is a Canadian native and was born in Toronto in 1974. He, naturally, took a liking to hockey and you'll still find him wearing a Toronto Maple Leafs jersey and many televised tournaments.
Just before his 24th birthday in 1998, Negreanu took the Pot-Limit Hold'em bracelet (his first-ever WSOP entry) at the WSOP, becoming the youngest player to ever win a WSOP bracelet at the time.
His main strength at the poker table is his excellent ability to read his opponents' possible holdings. Take notice at how accurate he usually is the next time he "talks out" his foe's likely hands on TV.
From pool halls to the poker tables
Daniel Negreanu spent his teen years at the local pool halls. Hustling at pool proved quite feasible but that fact did not stop the young Canadian from looking for other possible streams of income. That's how he discovered poker and he was instantly hooked.
He started playing at the local charity rooms, often against people much older than him. This did not discourage Negreanu; if anything, it served as a motivation to get better.
Negreanu decided to quit high school near the end of his senior year. With poker, Daniel discovered his true passion and he knew exactly what he wanted to do in life: be a professional poker player. Although these stories often don't have a happy ending, in Negreanu's case it was quite the opposite.
Daniel Negreanu storms the live poker scene
Between 1997-1999, Negreanu captured 12 major tournament wins and caught the attention of the poker world. In 2004, he proved why he is one of the best all-around players in the world.
Accomplishments by "Kid Poker" (aptly named after his 1998 WSOP win) in 2004 include 2 more WSOP bracelets (making it 3 total), 2 WPT titles, being named CardPlayer Magazine's Player of the Year, and capturing ESPN/Toyota's Player of the Year title.
This was only the beginning. In the years that followed, Kid Poker continued to post impressive results in tournaments across the globe. His next WSOP bracelet came in 2008, after taking down a $2,000 Limit Hold'em event.
Five years later, in 2013, he went on to win two more golden trinkets, including the win in the WSOP APAC Main Event, bringing his total WSOP bracelet count to six.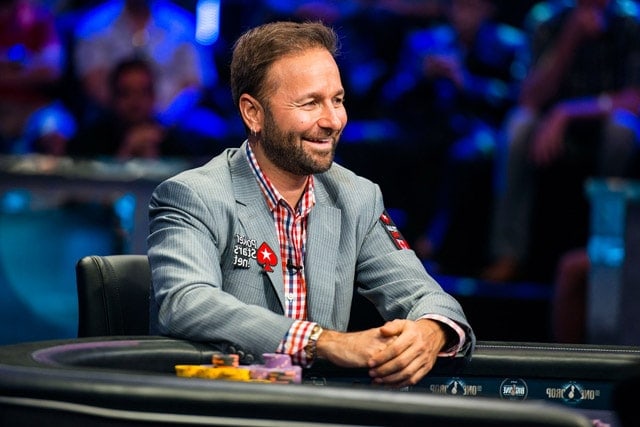 Topping the all-time money list
Much like Ivey, Negreanu came close to making it all the way in the Main Event, in 2008 and 2015. Both times, his run was cut short with 11th place finish and his hopes of victory postponed for some other time. That is probably the only title missing in his professional CV, as he currently tops the All Time Money List, with total winnings in excess of $32,000,000. His biggest cash to date was the runner-up finish in the 2014 $1,000,000 Big One for One Drop event, which netted him $8.3 million.
The secret to his success is largely in playing his opponents, as well (if not better) as his cards. Negreanu feels that he can make other players feel comfortable at the table and more apt to give off physical tells and unwitting information about their holdings.
Negreanu's legacy
Daniel Negreanu's results and his always friendly and chatty demeanor at the tables did not go unnoticed by those who matter. In 2007, online poker giant PokerStars signed him as one of their Team Pro members and it wasn't long before Kid Poker would become the main ambassador for the site.
Aside from his role at PokerStars, Negreanu is known for being outspoken and very opinionated on anything poker related (or anything else that catches his attention, for that matter). In his blogs, columns, and via social media he often shares his views and he is not afraid to get into debates and arguments. In 2016, he acquired the U.S. citizenship, primarily so he could cast his vote against the Republican presidential candidate Donald Trump.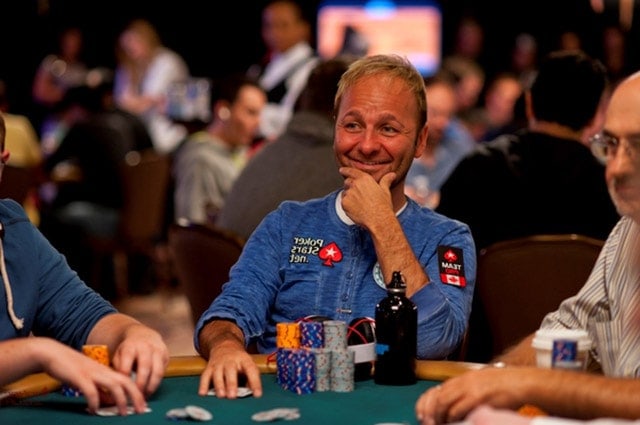 Poker Hall of Fame induction
In 2014, Daniel Negreanu turned 40, meeting the age requirements for the Poker Hall of Fame. Not surprisingly, as soon as this technicality was out of the way, Kid Poker was inducted and joined the other poker greats like Doyle Brunson, Johnny Chan, and Phil Hellmuth. It was one of those rare cases where everyone simply knew that Negreanu would be inducted; there was never any doubt about it.
He's had numerous appearances on variety of poker shows, including GSN's High Stakes Poker, NBC's Poker After Dark, PokerStars The Big Game, etc. Daniel was also commissioned by poker legend Doyle Brunson to write the Triple Draw strategy section for Super System 2.
Daniel Negreanu personal life and charity
Off the felt, Negreanu is a very interesting character as well. He is a vegan, very committed to living a healthy and balanced life. Also, by his own admission, he enjoys watching Rocky movies before the start of every World Series of Poker to "get in the zone."Since poker and other related commitments take a lot of his time, he has a personal assistant, Patty Landis, who's been with him for a long time now and always accompanies him on his trips to make sure everything is in perfect order.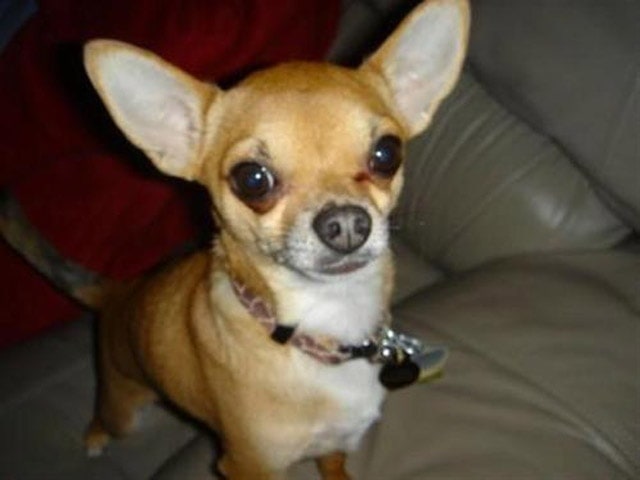 He got married in 2005, but his marriage to Lori Weber lasted only two years. Although things did not work out, in the numerous interview over the years, Negreanu has always emphasized that they are true friends and support each other in life.
Charity involvement
Daniel Negreanu has always been very involved in charity as well. Since 2009, he's been organizing a yearly charity golf tournament, proceeds from which go to different charitable organization, primarily helping kids in need. Some of the organizations Kid Poker has helped include Lili Claire Foundation, Ante Up for Africa as well as St. Jude Children's Research Hospital.
You can follow Daniel's very frequent tweets @RealKidPoker
A lifelong poker player who moved online in 2004, Josh founded Beat The Fish in 2005 to help online poker players make more-informed decisions on where to play and how to win once they got there. He hopes to counter the rampant dishonesty in online gaming media with objective reviews and relevant features. Tech nostalgic. Fondly remembers the soup avatar at Doyle's Room.