The Best Poker Book Reviews and PDFs
DON'T
​...spend a penny on yet another poker book
I'm giving away my 6-part course FREE if you download it in the next 24 hours.
Complete eBook:

Beat The Fish: Start Dominating Online Poker Games

Complete eBook:

What I learned after 172 losing online poker sessions

Complete eBook:

My original guide to beating loose online poker games

Cheat Sheet:

Printable page with the strength of every Texas Hold'em hand

Behind the Curtain:

7 secrets I can't publish about online poker

Free Bonus:

My 14-Step Winning Sit and Go Battleplan
"The whole PDF on the Beat The Fish guide was absolute gold for me. Very impressed, has really made a difference to how I play my game from when I first started. Definitely built up my confidence in the game and helping me to stop spewing off chips." -Dylan Walsh
Recent feedback I've gotten on my ebook course: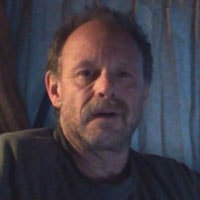 "
I'm impressed by not only the content but that so far it seems like you are following your mission statement and that in itself is a major accomplishment.
Your content is very thorough you appear sincere and devoted to your mission and love the name BTF.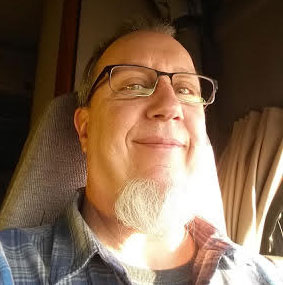 "
Your thoughts on position play and starting hands helped me the most. I really love your poker site reviews.
I just wanted to compliment you on your style of writing when you cover the games. It's easy to read, right to the point.
Thank you for your efforts.
Poker Book Reviews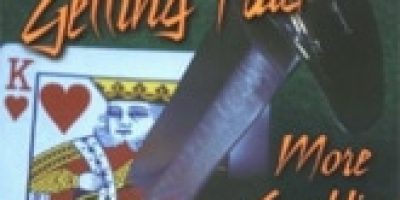 Enthralling: Telling Lies and Getting Paid by Michael Konik review Telling Lies and Getting Paid by Michael Konik Non-fiction gambling stories and a novella about the WSOP Our rating: 93…
Here are some of the best poker books:
| Poker Book Title | Author | Top Genre | My Score | Review Link |
| --- | --- | --- | --- | --- |
| Super System 2 | Doyle Brunson, Daniel Negreanu, et al. | Strategy | 89 | Read book review |
| One of a Kind: The Rise and Fall of Stuey "The Kid" Ungar | Nolan Dalla and Peter Alson | Biography | 95 | Read book review |
| Ace on the River: An Advanced Poker Guide | Barry Greenstein | Strategy, Theory, Pro Guide | 96 | Read book review |
| Big Deal: One Year as a Professional Poker Player | Anthony Holden | Non-fiction, Memoir | 92 | Read book review |
| Beat Texas Hold'em | Tom McEvoy | Texas Hold'em Strategy | 79 | Read book review |
| Harrington on Hold'em Volume 1: Strategic Play | Dan Harrington and Bill Robertie | Texas Hold'em Tournament Strategy | 98 | Read book review |
| Harrington on Hold'em Volume 2: The Endgame | Dan Harrington and Bill Robertie | Texas Hold'em Tournament Strategy | 98 | Read book review |
| Hold'em Excellence | Lou Krieger | Beginners Limit Hold'em Strategy | 80 | Read book review |
| The Illustrated Guide to Texas Hold'em | Dennis Purdy | Texas Hold'em Strategy | 90 | Read book review |
| Internet Texas Hold'em | Matthew Hilger | Online Limit Hold'em Strategy | 70 | Read book review |
| More Hold'em Excellence | Lou Krieger | Limit Hold'em Strategy | 60 | Read book review |
| No-Limit Texas Hold'em | Tom McEvoy and Brad Daugherty | Hold'em Tournament Strategy | 70 | Read book review |
| The Professor, The Banker, and The Suicide King | Michael Craig | Non-fiction | 90 | Read book review |
| Winning Low Limit Hold'em | Lee Jones | Limit Hold'em Strategy | 90 | Read book review |
| Telling Lies and Getting Paid | Michael Konik | Short non-fiction stories | 93 | Read book review |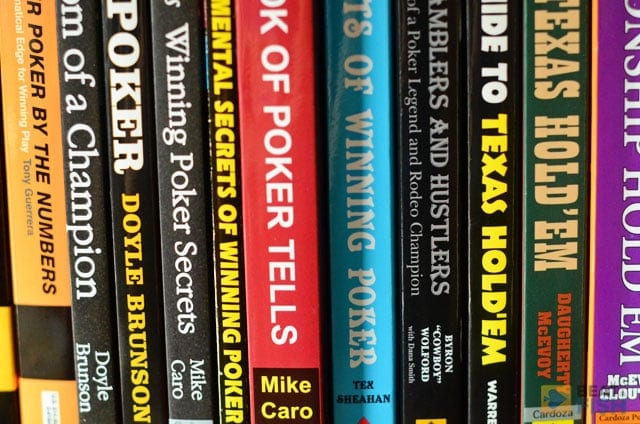 Poker Book FAQs
Are there any poker book PDFs available for free download?
Most quality poker books are not available for download free of charge as their authors have not made the available for free.
However, there are some books out there which can be obtained in a PDF format and, although most of them are not written by the big-name professionals, the advice contained in them is still valuable as it usually comes from the years of playing experience.
We at Beat The Fish have set aside some time to create one such a poker book which is available for download at no charge whatsoever.
Real practical actionable strategy
It doesn't contain complex formulas and calculations like many other, heavier books, but rather a number of up-to-the-point steps a new players should take to start dominating the online games today.
While our eBook is by no means the Bible of poker, it will certainly get you started on the right foot and point you in the right direction if you want to develop your game further.
A number of tips and tricks contained inside should also help you turn some quick profit at the tables as long as you follow our lead and look for the games frequented by the fish.
But don't take my word for it. Check out the book for yourself and see how you like it. It's completely free.
What are the best poker books to read?
You will often hear people disagree when trying to answer this question. This is primarily because some believe that older poker books have no or very little value in today's poker environment, while others are convinced that the wealth of knowledge offered to us by the old school pros is invaluable.
The truth is somewhere in between. I am convinced that those poker books that were good five or even ten years ago are still worth reading today, despite the game changing a lot. Books like Brunson's Super System 1 & 2 or Harrington's editions never go out of style.
If you are looking for some decent sit and go advice specifically, you should look into Collin Moshman's "Sit 'n Go Strategy." While some dispute its value, having read the book myself, I can say that it really offered some great insights and helped my game a lot. For someone just learning the ropes, this will be an excellent resource, guaranteed.
Some of my favorite poker book selections
Those with some experience under their belt and looking to up the aggression should look into reading 2007 book "Kill Everyone" by Lee Nelson. This book will help you get a whole new perspective on the game and really shift your focus from just hanging around to putting yourself in the best possible position to win.
And then, there are the all-time classics like "The Professor, the Banker, and the Suicide King." While not poker strategy books designed to improve your game, these do make up what one might call a poker lore and are guaranteed to make for an enjoyable read for every single poker fan out there.
Another all-time classic that can help you a lot when it comes to live poker is Mike Caro's "Book of Poker Tells." Caro offers some really good insights into behavior at the tables and gives a detail analysis of some of the most common poker tells you will encounter in every poker room on the planet.
Why should I read poker books?
Most beginner poker players are introduced to the game through poker books. With Texas Hold'em experiencing such a surge just now, more texts are available than ever to save newbies' bankrolls before they dive into poker.
Despite many poker books regurgitating the same basic information there are a number of books that have been breakthroughs to beginners and pros alike.
I highly recommend that beginning poker players take the time to read through my poker rules and poker terms sections before starting out, and you should consider picking up one of the books I've reviewed here to jumpstart your game.
Of course, your poker training regimen should include my extensive poker strategy pieces as well.
While you should keep in mind that it isn't smart poker to develop a rigid strategy based entirely on by-the-book methods, poker books can be great for beginners to start their understanding of key poker concepts and techniques.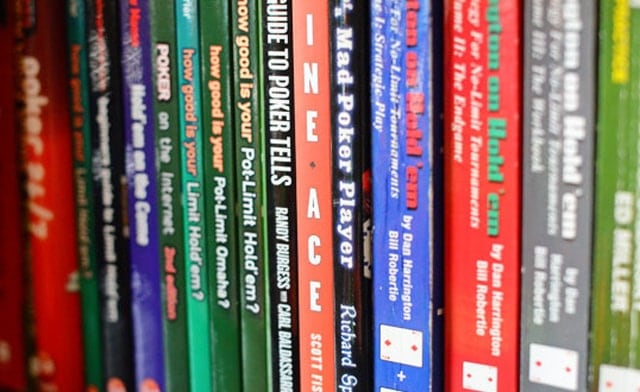 Which poker book should I read first?
The best answer to this question is, as you would expect – it depends. Are you completely new to Texas Hold'em or have you played already but are now looking to add some structure to your game? Are you looking to start playing more tournaments or want to give cash games a chance for a change?
All these questions come in play when trying to pick what poker books you should give your attention to. For players completely new to the game, something like Purdy's "Illustrated Guide to Texas Hold'em" is an excellent choice.
This book will provide you with all the fundamentals you need to start playing within a few hours. It may not teach you too much about the strategy behind the game, but that comes later anyway. For your very first steps, this book is a great read.
Harrington is a must-read for tournament books
If you do know the rules and have played some poker before but don't have any theoretical knowledge about the game, I would suggest you to check out the Harrington on Hold'em series, especially if you are looking for a good resource for tournament play.
Those looking to expand their knowledge beyond just Texas Hold'em should definitely give Doyle Brunson's "Super System 2" a read, as there are several other game types explained in there by some of the best players in any particular variation. The advice contained therein is invaluable.
Are there any poker books for beginners?
The most important thing for poker beginners is to correctly structure the information they receive from various sources.
Along these lines, picking up the best poker books can be somewhat challenging in a sense that you want to find the one that will give you a good advice but that will not overwhelm you with too many complex concepts at the same time.
Books like the "Illustrated Guide" mentioned above are a great read for beginners just looking to learn the ropes of the game. On the other hand, those approaching poker with more serious thoughts should definitely give Barry Greenstein's "Ace on the River" a read.
Although Barry's book is more intended for experienced players, those beginners thinking about pursuing a career in poker will find a lot of good advice and thinking material inside. Greenstein's style is entertaining and easy to follow, so you will not be lost even if you know nothing beyond the rules and fundamentals of Texas Hold'em.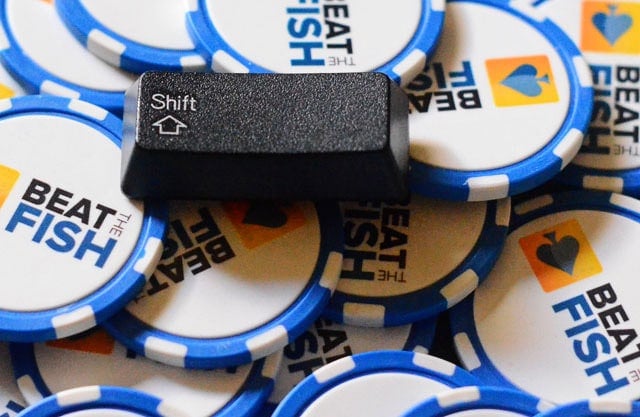 What are the best poker books to read for cash games?
As you've probably noticed if you've been through this book section, there aren't that many poker books offering advice on cash games among the reviews. However, that's not to say that there aren't some good resources out there, we just haven't had time to enlist them here just yet.
If you are looking for some good advice on low stakes live games, then you should definitely check out Jonathan Little's "On Live No Limit Cash Games" mini-series, consisting of two parts: "The Theory" and "The Practice."
While I haven't read the books myself, the feedback from the community seems very positive and since I've seen some videos and articles by Little, I expect that the advice contained within is very useful.
There is also "Harrington on Cash Games", Volumes 1 & 2, in which the acclaimed poker author explains the intricacies of cash games and how they differ from the tournament format. For anyone looking to improve their ring game skills, these books will be a great resource.
What are the best poker books to read for tournaments?
When it comes to tournament play, "Harrington on Holdem" – Volumes 1, 2, and 3, remain one of the best resources. With detailed explanations of important concepts and real-life poker problems, these books will help you take your tournament game to a whole new level.
Even if the game has changed in some important parts, the foundations of Texas Hold'em still remain the same and as long as that's the case, Harrington's books will remain useful.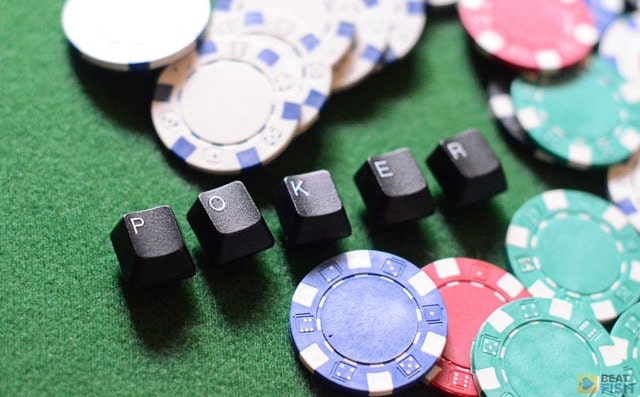 Volume 2, aptly subtitled "The Endgame," focuses on final stages of a tournament, introducing concepts like "M" to help you determine the best move at any time considering your stack size.
The final stages of a tournament are perhaps the most important part of the entire game, as this is when the money is made or lost. Harrington does a great job explaining how to up your aggression without spewing your chips unnecessarily.
Apart from Harrington's book, the one I mentioned before, "Kill Everyone," will help you if you feel you are playing too tight and want to turn your game around.
Can poker books help intermediate players?
For intermediate and advanced players, poker books can help to add subtle moves and advanced techniques to your game that you may have overlooked. You also might find that during a really bad poker run, re-reading your favorite poker books can help you return to fundamentals and point out some possible leaks in your game.
Players who have been at it for a while often disregard the value of reconsidering some key concepts or simply lose sight of certain strategies they used to successfully use in the past but have since removed them from their arsenal for unknown reasons.
Returning to your old favorites
Likewise, with poker being such a complex game, it is nearly impossible for anyone to really know anything. Reading old poker books with new insight and experience can be a real eye-opener.
Some of the things that you've read when first starting probably didn't make much sense to you and you've discarded them as irrelevant or not that important at least. Intermediate players have a lot of hands under their belts and will be able to understand what an author is talking about much better.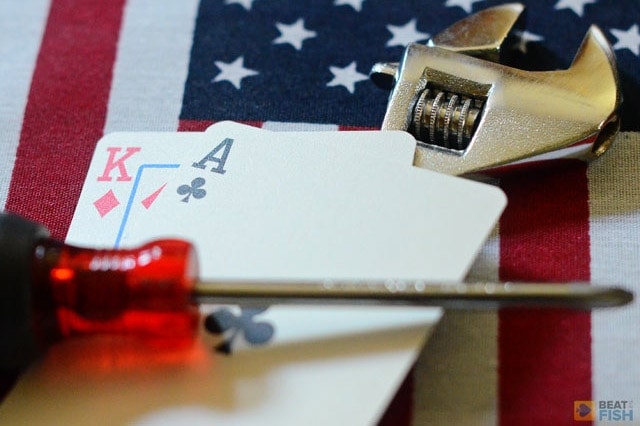 No one is beyond learning when it comes to poker, so regardless of how long you've been playing, reading a good book will often help you see things in a different light and motivate you to try and incorporate some new moves in your playing routine.
Since even the smallest edges are worth a lot in poker, slight tweaks and improvements can actually produce results far better than you had hoped for.
What other types of poker books are for sale?
Besides strategy poker books, if you're also fan of the game in general (as I am) there are plenty of enjoyable reads about poker history, legendary players, tournament memoirs, and poker wisdom.
While many are strictly interested in how-to poker instructional texts, my extensive poker library contains plenty of non-fiction books that often capture the essence of the game and the emotions that run through our card-playing veins. I've reviewed many of them above. As I continue to populate this list, I urge you to take a load off and pick up a light poker read every now and then.
A lifelong poker player who moved online in 2004, Josh founded Beat The Fish in 2005 to help online poker players make more-informed decisions on where to play and how to win once they got there. He hopes to counter the rampant dishonesty in online gaming media with objective reviews and relevant features. Tech nostalgic. Fondly remembers the soup avatar at Doyle's Room.