More Hold'em Excellence by Lou Krieger Book Review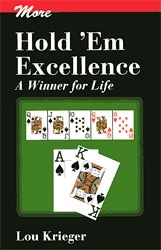 More Hold'em Excellence by Lou Krieger
Expanded topics on limit ring games
Our rating: 6 (out of 10)
Beginner and Intermediate
Year of publication: 2000
More Hold'em Excellence Overview
This is the sequel to the original book by Lou Krieger on Texas Hold'em basics and more advanced concepts.
In this volume, Krieger reviews some important basic strategy information and then includes a collection of some original essays and others he has previously published as a columnist for CardPlayer.
A developing player could pick this book up on its own and receive some generally solid all-around playing advice. However, most of the columns deal with more niche concepts such as bankroll management and psychology at the table.
Unfortunately, much of the book is just a loosely bound collection of essays. You may feel unfulfilled as the essays don't go into extreme detail, but if you do want to pick this book up it is generally less expensive than its counterparts.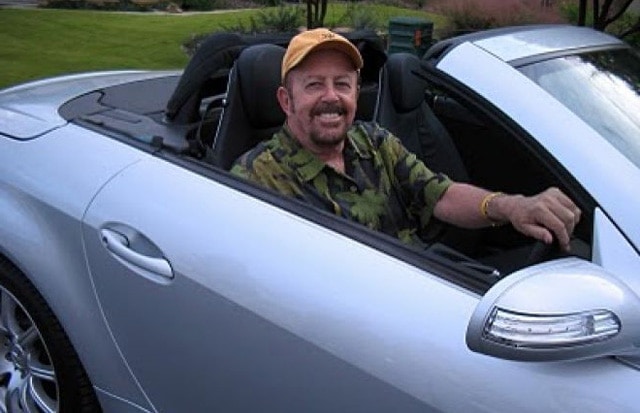 My thoughts on More Hold'em Excellence
There is no disputing that Lou Krieger is a fundamentally sound limit poker player who shares proper poker strategy. However, I don't think that this book is necessary for those who already enjoyed the first volume.

Some of the new columns were worth a second read, but mostly I glossed over a bulk of this text the first time around. Most intermediate players probably already grasp the concepts in this book, and I think that it should've been put out as its own title rather than as a sequel to the more in-depth original Excellence.
The Final Score
Out of 10, I give More Hold'em Excellence a 6. I like Lou, but I don't see the necessity of adding this one to your poker library if you're looking for solid strategy volumes.
About Lou Krieger
Hailing from Brooklyn, New York, Lou Krieger was first introduced to poker when he was only seven. He enjoyed watching his father play against his friends during the weekly poker night that took place on Thursdays. Although he was just a kid, his love for the game started to develop.
Krieger became a regular fixture in the poker home games during his time in high school and at the college. Although he was a winner in these games, he only started taking poker seriously when he visited Las Vegas for the first time.
This was also the first time he became aware of Texas Hold'em, as the usual game in those days was Seven Card Stud.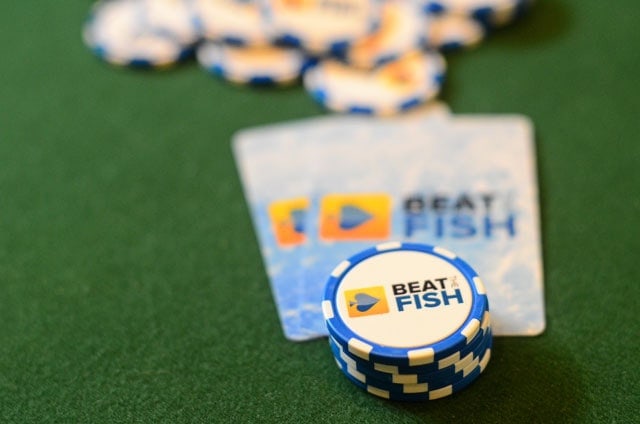 He decided to give this new game a go and was instantly hooked. He kept working and improving until he's become one of the better players at the felt.
Writing career
In the early 2000's, he became a regular columnist for the CardPlayer magazine, sharing his vast poker knowledge with the public.
His first book came out in 1999, under the title Hold'em Excellence: From Beginner to Winner. It was followed by the book reviewed here, More Hold'em Excellence: A Winner for Life, published the next year.
He wrote a number of other books on poker, perhaps the most famous one being Poker for Dummies that he coauthored with Richard Harroch.
Unfortunately, Lou Krieger passed away in December 2012, losing his battle against cancer, leaving behind a number of quality books on poker that can serve as a great learning resource even today.
A lifelong poker player who moved online in 2004, Josh founded Beat The Fish in 2005 to help online poker players make more-informed decisions on where to play and how to win once they got there. He hopes to counter the rampant dishonesty in online gaming media with objective reviews and relevant features. Tech nostalgic. Fondly remembers the soup avatar at Doyle's Room.