Hold'em Excellence by Lou Krieger
Hold'em Excellence by Lou Krieger
Focuses on how to play Hold'em and limit ring games
Our rating: 8 (out of 10)
Beginner and Intermediate
Year of publication: 1999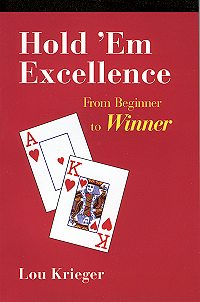 Hold'em Excellence Structural Overview
Hold'em Excellence is from an expert limit ring game player Lou Kreiger.
The information is accessible both to beginners and intermediate players providing an initial section full of game rules, betting structures, and cardroom etiquette but delving into more advanced topics in subsequent sections.
While experienced players can safely skip over the first part of the book, if you're new to the game this might be a good place to start with easy-to-understand rules.
Then, I might suggest getting to know the game a little bit better before returning to some of the more advanced concepts. Begin to study the starting hand chart and understand what "good" cards are in Hold'em.
Beyond that, Krieger goes into some intermediate concepts including playing positional advantages (one of the most important concepts in Hold'em) and the different schools of thought on playing A-K.
Also included at the end of the book are some brief sections on the proper psychology you should bring to the game.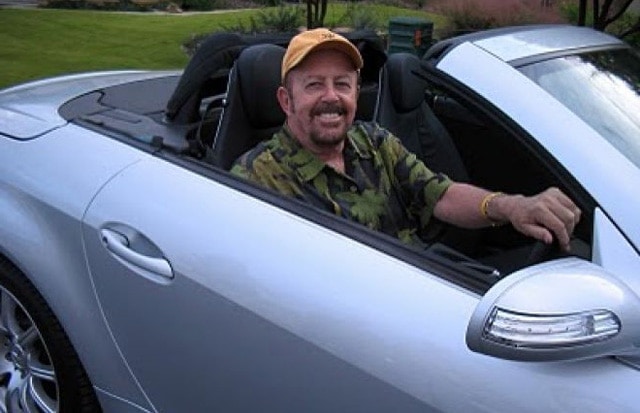 This is less about actual strategic concepts and more about theory and personal psychology. Another advantage to this book is the lower price tag than most professionally-written poker books.
My thoughts on Hold'em Excellence
What I found to be the two most valuable sections were the starting hand chart for beginners and the section on playing A-K.
I think that beginners can get pick up a lot of solid fundamentals while advanced players will probably just be entertained by Krieger's writing and reiterate a number of points to themselves.
You should realize that Hold'em Excellence is entirely focused on limit Hold'em ring games, which were much more relevant at the time it was written.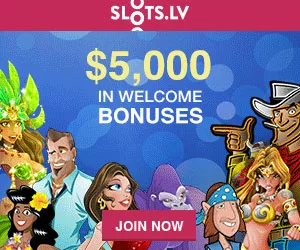 This book will touch on many topics that you should consider thinking critically about in your own game and does provide some good advice for new players.
My score
Out of 10, I give Hold'em Excellence an 8. Krieger's writing style is fairly easy to get through and he helps to provide a new angle for common strategy topics.
About Lou Krieger
Hailing from Brooklyn, New York, Lou Krieger was first introduced to poker when he was only seven. He enjoyed watching his father play against his friends during the weekly poker night that took place on Thursdays. Although he was just a kid, his love for the game started to develop.
Krieger became a regular fixture in the poker home games during his time in high school and at the college.
Although he was a winner in these games, he only started taking poker seriously when he visited Las Vegas for the first time. This was also the first time he became aware of Texas Hold'em as the usual game in those days was Seven Card Stud.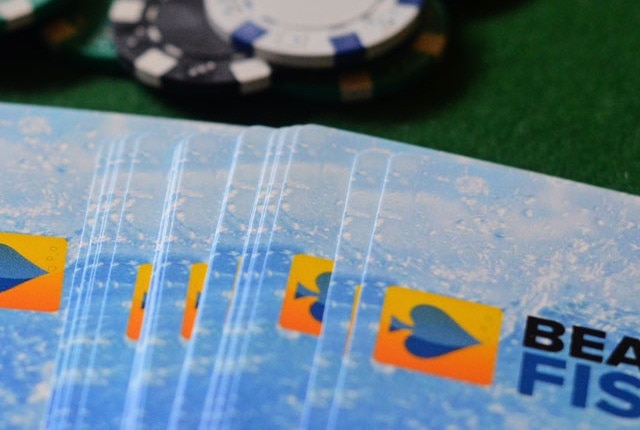 He decided to give this new game a go and was instantly hooked. He kept working and improving until he's become one of the better players at the felt.
Writing career
In the early 2000's, he became a regular columnist for CardPlayer magazine, sharing his vast poker knowledge with the public.
His first book came out in 1999, under the title Hold'em Excellence: From Beginner to Winner, which is the book reviewed here.
It was followed by More Hold'em Excellence: A Winner for Life, published the next year.
He wrote a number of other books on poker, perhaps the most famous one being Poker for Dummies that he coauthored with Richard Harroch.
Death
Unfortunately, Lou Krieger passed away in December 2012, losing his battle against cancer, leaving behind a number of quality books on poker that can serve as a great learning resource even today.
Josh is one of the world's most respected online gambling experts. He has been featured on outlets such as CardPlayer, the World Poker Tour, Google News, and Forbes. Josh has nearly 20 years of experience reviewing poker rooms, casinos, and online sportsbooks. He launched Beat The Fish in 2005, which has been peer-certified as a trustworthy gambling portal. Josh's proven systems and extensive knowledge of the iGaming industry have been used by thousands of online bettors to make more informed decisions.