Tom McEvoy and Brad Daugherty's No-Limit Texas Hold'em Review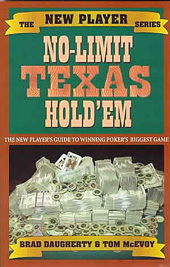 No-Limit Texas Hold'em by Tom McEvoy and Brad Daugherty
Focuses on no-limit hold'em tournaments
Our rating: 7 (out of 10)
Beginner and Intermediate advice
Year of publication: 2009
No Limit Texas Hold'em Book Overview
Both authors of this book, Tom McEvoy and Brad Daugherty, are WSOP Main Event winners so you're going to get plenty of experience with their words.
While this book is mostly aimed at beginners getting into tournament play, I still found some redeeming fundamentals and tidbits as a more experienced player. Heck, most "experienced" players could probably use a look back at the basics.
At the beginning, you'll learn about the basics of how to play no-limit and a section on proper betting patterns. This is important information for fixed-limit players who aren't experienced in the format.
Everyone should be forced to read this section if only to weed out player who put in minimum preflop raises at a no-limit table after 4 people have already limped in. Jeez do I hate that!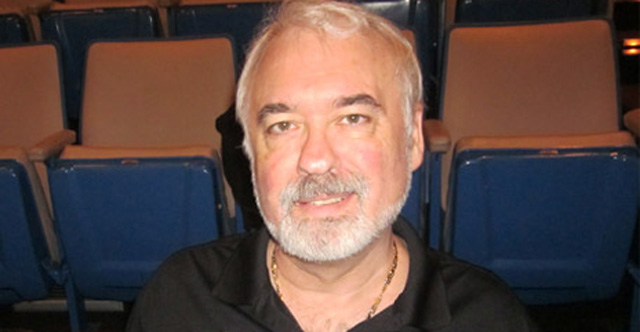 The next section details how to play specific hands in specific positions. This is also an important concept for beginner's to realize as many hands become unplayable when they aren't played in position.
Also, this section teaches player not to overvalue Ace-trash or small pocket pairs. Overall, new tournament players who need the fundamentals and those switching from limit ring games will find this to be an informative and easy to read transition to no-limit hold'em tourneys.
My thoughts on No-Limit Texas Hold'em
I have heard readers complain about this book being too simplistic, but I disagree.

It is extremely important to be simplistic not only for new players, but for experienced players who are still missing the fundamentals (you see them online by the swarm daily).
The section on playing specific hands was very thorough, and their advice on how to bet in no-limit is also solid. I think that this is a good tool for new tournament players, very good for limit players making the switch, and still useful enough for intermediate players.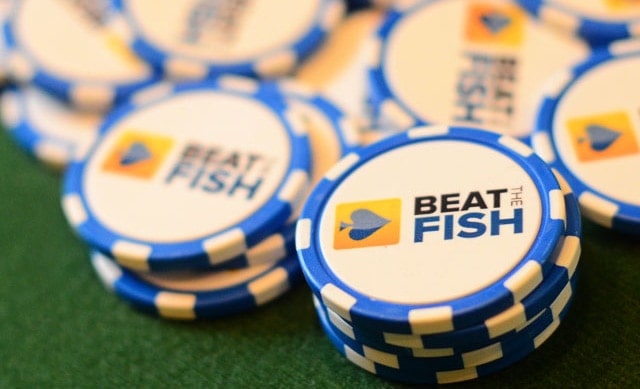 One gripe that I have is the lack of advice for ring game play, which is very rare in book form. With this format becoming more popular (and my personal favorite) it would've been a nice addition.
The Final Score
Out of 10, I give No Limit Texas Hold'em a 7. It contains good information for new tournament players and limit players but fails to provide information for no-limit ring games. It should be regarded as a tournament book.
About the authors
Tom McEvoy
Tom McEvoy was born in 1944 in Michigan. One of his more memorable achievements is that he was the first player who managed to capture the Main Event title after qualifying for the seat. This was back in 1983.
With $3,000,000 in live tournament earnings, according to Hendon Mob, McEvoy has certainly confirmed his credentials in terms of poker expertise.
McEvoy's Writing career
Apart from being a well-rounded player, McEvoy is also a very productive author, with fourteen titles under his belt. His career as a writer started in 1985 when he published the book entitled How to Win at Tournament Poker on the trace of his 1983 success.
After that, he took a long break from writing, returning in 1997 with his Championship No Limit and Pot Limit Hold'em. In the years to follow, McEvoy continued producing valuable poker content up until 2009 when he published his last work to date, entitled Championship Table: At the World Series of Poker (1970-2007).
Tom McEvoy is also a member of the Poker Hall of Fame.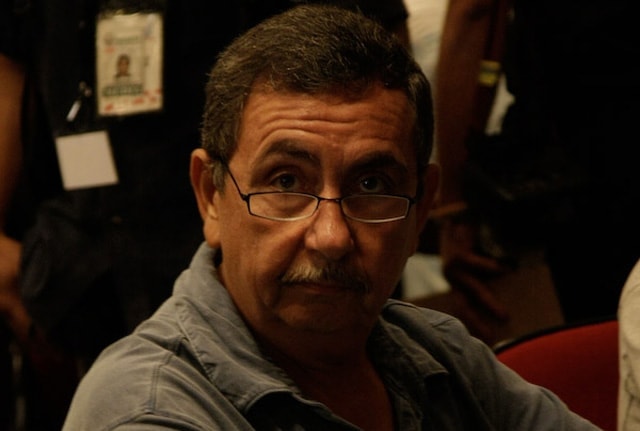 Brad Daugherty
Brad Daugherty was born in 1951 in Missouri. He discovered poker in 1969 while he was at high school. In 1978 he moved to Reno, Nevada, determined to succeed as a professional player.
Playing with some degree of success, Daugherty's real breakthrough came in 1991, when he won the WSOP Main Event, taking home a cool $1,000,000.
Apart from No Limit Texas Hold'em, he coauthored only one more poker book Championship Satellite Strategy, also with McEvoy.
A lifelong poker player who moved online in 2004, Josh founded Beat The Fish in 2005 to help online poker players make more-informed decisions on where to play and how to win once they got there. He hopes to counter the rampant dishonesty in online gaming media with objective reviews and relevant features. Tech nostalgic. Fondly remembers the soup avatar at Doyle's Room.