Worth it: The Illustrated Guide to Texas Hold'em Review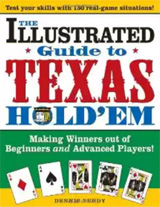 The Illustrated Guide to Texas Hold'em by Dennis Purdy
Focuses on how to play low-limit hold'em ring games
Our rating: 9 (out of 10)
Beginner advice
Year of publication: 2005
The Illustrated Guide to Texas Hold'em Overview
Dennis Purdy, a successful low-limit hold'em cash game player lends his thoughts and analysis in this original approach to teaching hold'em strategy.
Purdy introduces readers to the game with some informational essays at the beginning of the book and then leads into the actual gameplay situations. The book talks about fixed-limit games, which is what beginners used to start with. I hear that a no-limit version is in the works.

What makes these example hands unique is the layout and structure. On the left page you'll see a full 10-handed table graphic, your position at the table, and your hole cards.
Purdy then describes the hand situation and asks you to decide what you would do. On the right side of the page, you'll see detailed analysis from Purdy on the proper way to play the hand.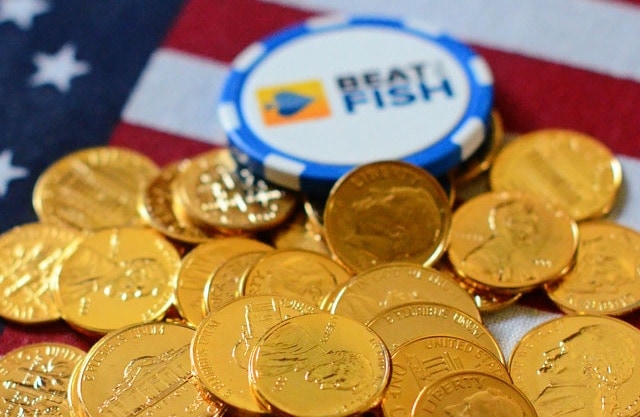 This highly graphical approach is a simple and original way for beginners to learn the game and intermediate players to cut down on leaks in their game. The price is very affordable compared to other poker books and the layout is filled with a ton of essential examples to reinforce strategy.
Thoughts on Dennis Purdy's Illustrated Gyude
Overall, The Illustrated Guide to Texas Hold'em is an excellent choice for both beginners and developing players.
I have heard several comments from new players about how easy this book was to read. While they said that they had a tough time getting through more mathematical books from Sklansky, they got through Purdy's text in one sitting. That's the key of this book: it's easy to understand.
The strategy is put into practical terms that beginners can follow. The large table graphic makes it easy for visual learners to put themselves at the poker table. Instead of a quick gloss-over of a solution, Purdy takes a whole page to explain why he's right.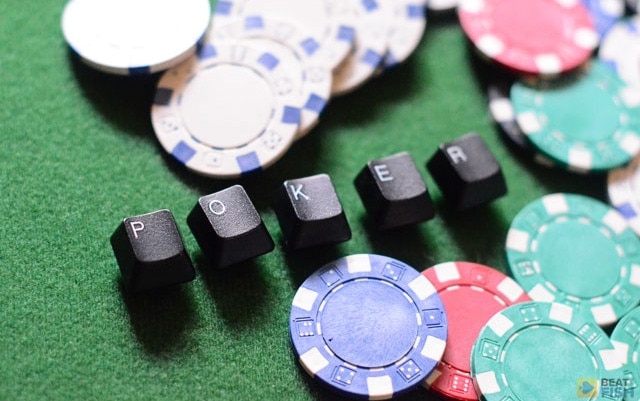 He doesn't include a lot of math, but he gives you just enough to figure out the proper pot odds and outs of making your hand. For about $10, this understandable book is a good value to start or add to your poker library
The final score
Out of 10, I give The Illustrated Guide to Texas Hold'em a 9. In my opinion, it's a great read for beginners or those who haven't mastered the game yet.
About Dennis Purdy
Dennis Purdy started his professional gambling career at the age of 35. He quit his job and move to Las Vegas to try his luck and skills at the tables.
By the late 1970's, Purdy has become an expert blackjack card counter. He was involved and even led several highly successful counting teams, before retiring in 1983.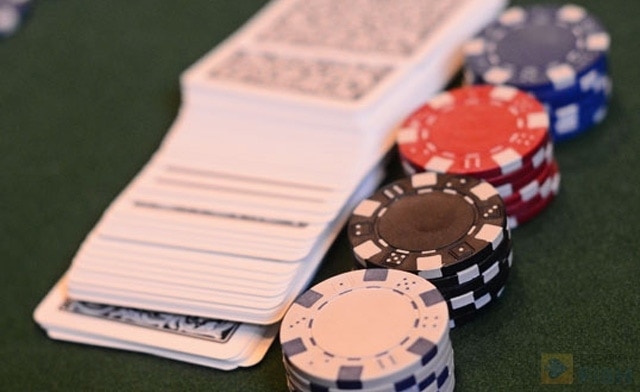 Apart from blackjack, he also got interested in poker and the result of this interest was The Illustrated Guide to Texas Hold'em.
With this book, Purdy tried (and mostly succeeded) to help beginners make their first steps into the world of hold'em. In 2006 he also published The Illustrated Guide to No Limit Texas Hold'em.
A lifelong poker player who moved online in 2004, Josh founded Beat The Fish in 2005 to help online poker players make more-informed decisions on where to play and how to win once they got there. He hopes to counter the rampant dishonesty in online gaming media with objective reviews and relevant features. Tech nostalgic. Fondly remembers the soup avatar at Doyle's Room.