Ace on the River: An Advanced Poker Guide
Ace on the River: An Advanced Poker Guide by Barry Greenstein
A guide to the world of professional poker and a section on strategy
Our rating: 96 (out of 100)
Poignant and interesting commentary from a top pro; guide to professional poker
Year of publication: 2005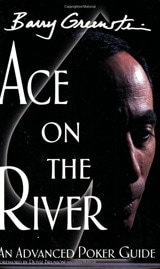 Ace on the River Overview
Published in 2005, Barry Greenstein's intelligent Ace on the River: An Advanced Poker Guide is essentially a mature player's guide to thinking about professional poker. It isn't a Sklansky or Harrington-esque poker strategy textbook full of explanations on pot odds or starting hands, but rather a philosophical look at the game from one of its most thoughtful minds.
While the final section does provide plenty of tournament sample hands, Ace on the River provides a more complete overview on how to think and act like a professional player. The presentation is in coffee book style with glossy paper and excellent full-page photography of the biggest places and faces in poker.
Ace on the River: An Advanced Poker Guide is divided into three parts after a short, but interesting, autobiographical segment on Greenstein's life.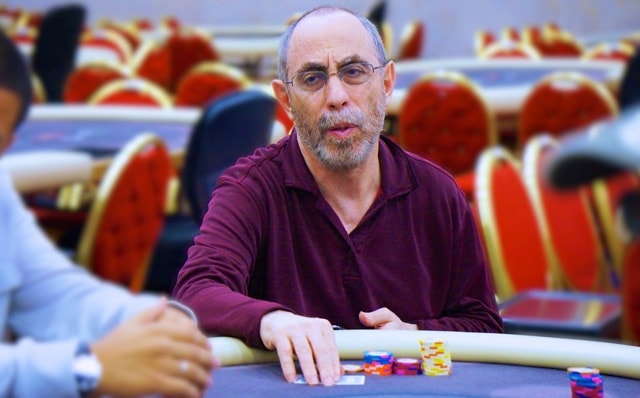 The first section, "The Poker World", is a guide to the characters and personalities that you'll encounter as a professional poker player. Next, "Philosophy" is a thought-provoking collection of shorter columns on topics like gambling, your bankroll, psychology, and family life.
Finally, "Advanced Play" takes a brief look at some of the brilliant strategy (using real examples) that Greenstein employs mostly using tournament example hands with graphic representations.
My thoughts on Greenstein's content
Apparently, Greenstein's unique Ace on the River: An Advanced Poker Guide began after being enlisted by Doyle Brunson to write a chapter for his highly anticipated sequel to Super System, which was also released in early 2005.
Barry Greenstein is a regular fixture in "The Big Game" in Las Vegas, usually consisting of top cash game pros like Brunson, Phil Ivey, late Chip Reese, and Daniel Negreanu.
As Greenstein kept extending his segment to other areas of poker that he felt needed to be written about, his collection became sufficient text for a book of its own and, thus, Ace on the River: An Advanced Poker Guide was born.
What initially struck me as unique this book was the design and production. The book is oversized with glossy paper and high-resolution color photos throughout. Even if you've already read and digested the material a couple of times, it's fun to skim through the pictures once in a while.
I feel that this really does enhance the reading experience and makes you feel like you're getting good value out of your purchase.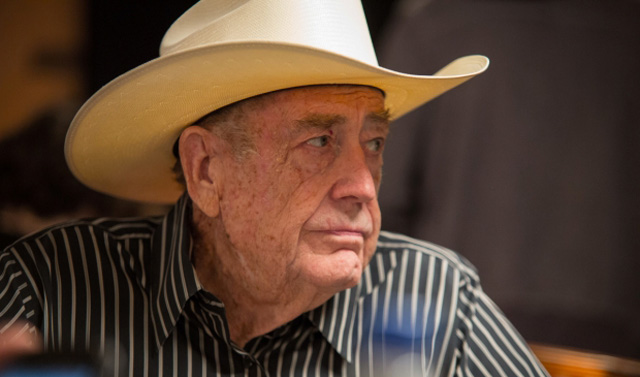 The list of professional poker players that I feel truly interested in learning more about, both in terms of their personal story and strategy, is a short one. Barry Greenstein is on that list for me and I found his writing style to be very cohesive, intelligent, and smooth.
The opening section in Ace on the River: An Advanced Poker Guide about the different aspects of the real professional poker world are interesting to outsiders, online-only players, or even non-poker players who would like to get a glimpse into an alien subculture. This section is a guide to the people you'll deal with as a professional: the media, stakers, railbirds, agents, etc.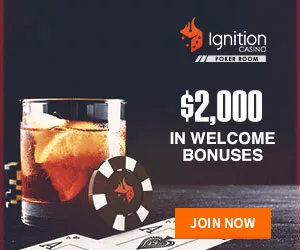 The philosophy section addresses some important issues for all poker players and other theoretical, but interesting, discussions such as, "Who is the Best Poker Player in the World?". Hint: you won't find a name as the answer. Readers will catch on to Greenstein's personal priorities in children, education, and a functional family life.
In Ace on the River: An Advanced Poker Guide, Greenstein has players thinking about everything they can do in their life to improve their game (and life) rather than just strategy. Standout segments in this section include a list of traits usually required to be a professional, advice for maintaining your bankroll, and a brief section about online poker.
Most players will be itching to get to the strategy section, which is less numbers and more words to put it one way. Ace on the River: An Advanced Poker Guide contains a few game theory examples in various games and then a good chunk of tournament example hands that Greenstein has played in big events throughout his career.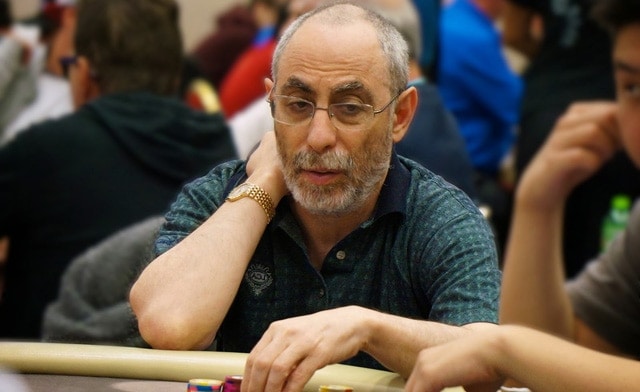 The setup is much like a Harrington book with a table graphic, chip amounts, and questions asking what you would do and why. Greenstein then gives his answers on the following page, including the perfect play and how the hand actually turned out. These are excellent tools to use for improving your tournament play.
Barry Greenstein describes the theme of Ace on the River: An Advanced Poker Guide as "how to make money playing poker". Fair and simple enough. I would be hard-pressed to find a better book on how to think and act like a winning poker player.
To sum it up, you should be thinking about your game much better after reading this book, know how to act like a professional, how to protect your bankroll, and you should pick up some good strategy tips at the end.
Greenstein's overall philosophy (and one that I would agree with) seems to be to focus on making proper decisions and not on the results. Try to think critically about if you're cut out to be a professional poker player, get an education first, and avoid the pitfalls typical of gamblers.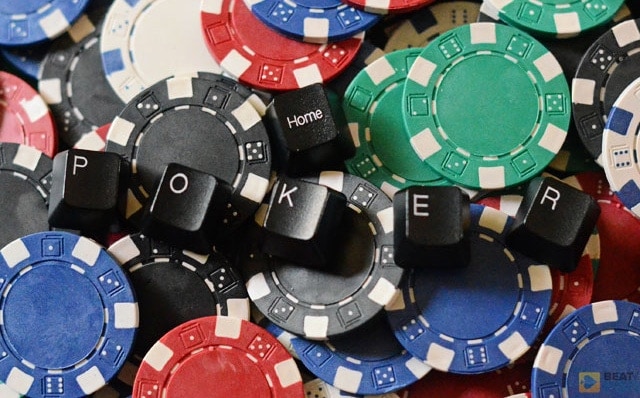 If you ask him, he'd recommend that most people not play poker and do something "more worthwhile". In the end, Greenstein admits that he'd feel like he failed in life if he spent most of it at a poker table.
The final score for Ace on the River
Out of 100, I give Barry Greenstein's Ace on the River: An Advanced Poker Guide a 96. You won't find a better guide to thinking about professional poker and I gobbled it up in one reading session. If nothing else, the glossy photography makes the book worth the purchase price as a coffee table display. However, I can all but guarantee that poker players should enjoy this book.
Barry Greenstein is a long-time poker professional with a lot of success under his belt. You can find his detailed biography on his bio page right here.
Josh is one of the world's most respected online gambling experts. He has been featured on outlets such as CardPlayer, the World Poker Tour, Google News, and Forbes. Josh has nearly 20 years of experience reviewing poker rooms, casinos, and online sportsbooks. He launched Beat The Fish in 2005, which has been peer-certified as a trustworthy gambling portal. Josh's proven systems and extensive knowledge of the iGaming industry have been used by thousands of online bettors to make more informed decisions.