You Won't Believe What Doyle Brunson Did Before Poker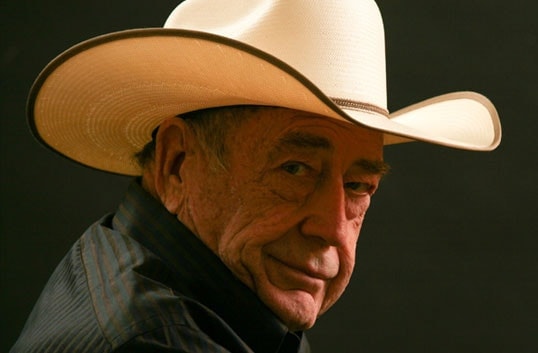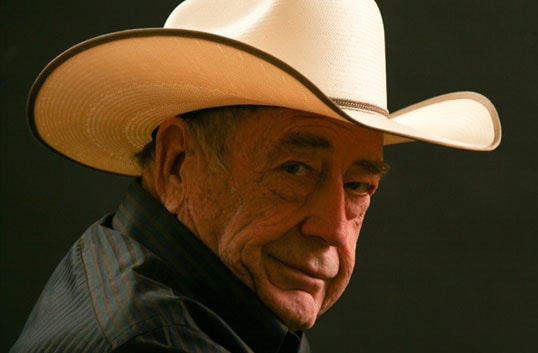 Doyle Brunson is the definition of a poker legend. Not only does he boast 10 WSOP bracelets, back-to-back WSOP Championships, and millions of dollars in prize money, but he remains one of the best poker players in the world at over 80 years old with his unpredictable aggressive style.
Doyle (or "Texas Dolly" if you prefer nicknames) largely helped popularize Texas Hold'em and poker in general as one of the original participants in the World Series of Poker.
Today, you'll find him in some of Las Vegas' biggest cash games and the occasional WSOP Main Event or Seniors Event appearance.
Doyle Brunson's Early Years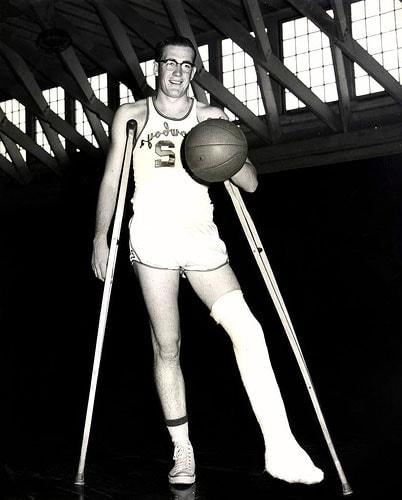 Even though most of Doyle's life has been dedicated to poker, his first love was sports. Born in 1933 and raised in Texas, he was an excellent all-around athlete as a teenager, excelling at both track and basketball. In fact, he was recruited by the then-Minneapolis Lakers on a basketball scholarship in college.
Reading his autobiography included in Super System 2, it's clear that Doyle Brunson wanted to pursue professional basketball as his career. Apparently, he was good enough to do just that. Unfortunately, he suffered a career-ending knee injury and his dream was shattered.
Finding His Passion for Poker
It was at that time that Doyle found his love, and exceptional talent, for poker. He toured private games around Texas in the 1950s. He described these as the stereotypical back alley poker game full of cheats, thieves, and addicts. A big winning session was a double-edged sword because of the fear of being robbed on the way home.
Along the way, Doyle teamed up with Thomas "Amarillo Slim" Preston and Johnny Moss, won plenty of money, and helped to spread the seeds of Texas Hold'em.
Finding Love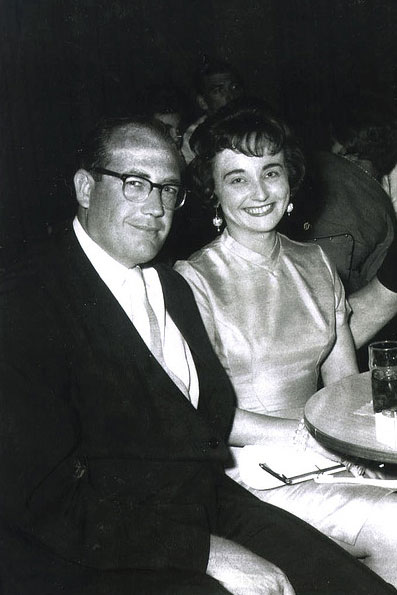 Around this time he met his lifelong mate Louise. One of Doyle's favorite stories to tell is about being afraid to tell Louise what he did for a living when they first met. After they fell in love and got married, Doyle finally felt secure enough to divulge where his more-than-adequate salary was coming from. Keep in mind that professional poker players weren't always as well-respected as they are today.
Brunson's Poker Career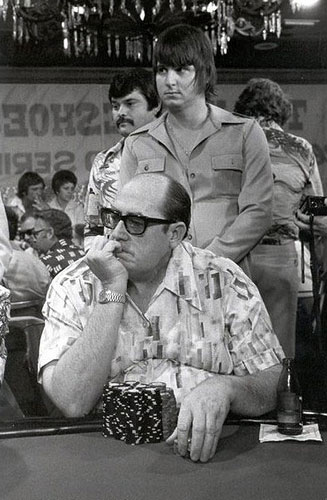 In the 1970s Doyle helped form the World Series of Poker with a few of his contemporaries and Jack Binion, the former owner of the Horseshoe in Las Vegas. In 1976 and '77, Doyle won back-to-back WSOP Championships and earned over $500,000 for his efforts.
As of today, he's won 10 WSOP bracelets including a 6-handed Hold'em event in 2005 to show us that he's still one of the best there is. Only Johnny Chan and Phil Hellmuth rival Doyle's bracelet collection.
Brunson also took the WPT Legends of Poker event in 2004 and is still a force to be reckoned with in tournament play despite his increasing age and still being mainly a cash game player.
You can actually catch glimpses of one of Doyle's private $100,000 buy-in tables on the High-Stakes Poker TV series. He's also a living inductee of the poker Hall of Fame.
Doyle Brunson's Legacy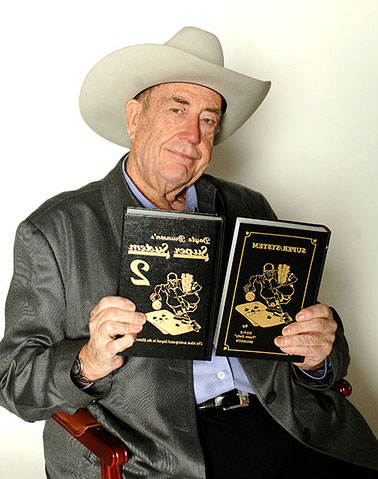 Doyle Brunson pioneered the super-aggressive and unpredictable style that is so popular amongst young tournament players today. He outlined his strategy in what is considered by many to be the "Bible of Poker": Super System, released in 1979.
Almost 30 years after writing and compiling this revolutionary book on poker, he released Super System 2 in 2005, pooling contributions from some of the top names in poker today.
He also helped run his namesake online poker room in Doyle's Room, which is now defunct but was one of the more popular online poker destinations of the mid-2000s.
Surprisingly, the best online space to interact with and learn more about Doyle's world views is his very active and incredibly-entertaining Twitter account. It's updated multiple times daily and appears to be done by himself.
Look for plenty more of the amiable Doyle Brunson beneath his famous cowboy hat, staring daggers into his opponents.
Further Reading
[excerptlist num=1 pick_article='yes' one_article='no' hide_date='yes' article1='716′ ]
A lifelong poker player who moved online in 2004, Josh founded Beat The Fish in 2005 to help online poker players make more-informed decisions on where to play and how to win once they got there. He hopes to counter the rampant dishonesty in online gaming media with objective reviews and relevant features. Tech nostalgic. Fondly remembers the soup avatar at Doyle's Room.