Big Deal by Anthony Holden
Big Deal by Anthony Holden
Non-fiction covering professional poker in the early 1990s
Our rating: 92 (out of 100)
Very well-written memoir of a writer-turned-pro
Year of publication: 1990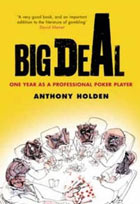 Big Deal Overview
Originally published in 1990, Anthony Holden's Big Deal has been rediscovered by the latest resurgence of interest (to put it lightly) in the game of poker. The book focuses on Holden, a respected British journalist and author of several other non-gambling books, and his decision to spend a year on the professional poker tournament circuit.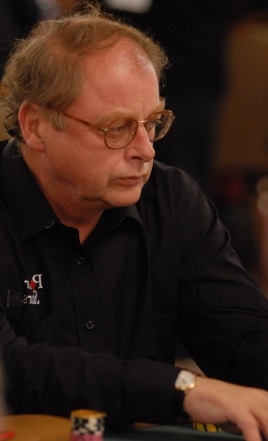 Unlike his predecessor A. Alvarez who may have only written the excellent The Biggest Game in Town a decade earlier for the sake of writing about poker, Holden uses the excuse of writing a book to convince his publishing company to finance his adulthood dream.
Big Deal succeeds because of Holden's witty literary style similar to great poker authors like Alvarez, Michael Konik, and Peter Alson. Besides great analyses of poker action, Holden rounds the book out with doses of psychology, history, and literature to make this a classic poker read.
Commentary on Anthony Holden's work
While those new to poker may disagree with me, I love poker memoirs from the yesteryears of poker. I feel almost silly calling 1990 the "yesteryears" of anything, but those days truly couldn't be more different than the era of TV poker, enormous tournament fields, and the Hollywood-scale platform that the game has been placed on today.
Poker was a still a niche culture when Big Deal was written. The tournament fields were so small that players knew most of the other participants by name. Now household names, poker personalities like Doyle Brunson, Johnny Chan, Stu Ungar, and Amarillo Slim were all accessible and would usually be seen in one of the few big games or tournaments still going on.
That era of late '80s and early '90s poker may be gone, but true poker fans still appreciate its distinctive bygone air.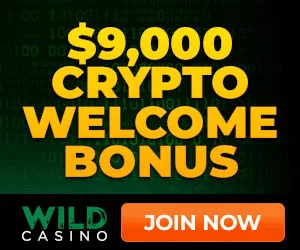 Time-period aside, London, England native Anthony Holden is a masterful author, not just a great poker author. In fact, that is his chosen profession despite his true desire to play poker for a living.
As time passes and money dwindles, his weekly Tuesday night poker game gives him enough confidence to make a run as a professional. As it was tough to find good cash games going at the time outside of tournament locations, Holden decides to travel the tournament circuit before finishing up at the 1990 WSOP Main Event.
Reading about Holden's travels and poker escapades is thoroughly entertaining with stops in Las Vegas, Morocco, Louisiana, and other top tournament destinations of the day. While there is plenty of no-limit play-by-play, what makes this book a great read is the tangents that Holden takes into the psychology of poker, its history, and descriptions of his travel stays.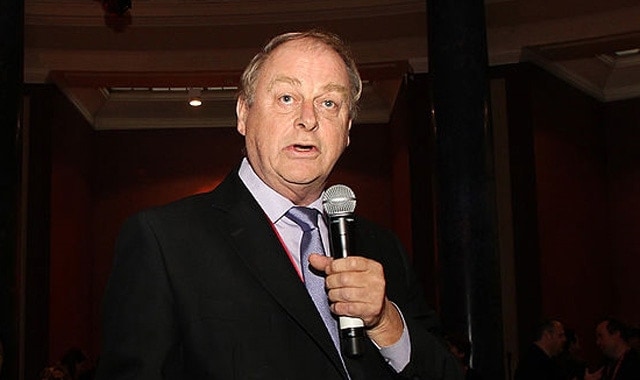 It's great to read some of his personal meetings with figures that are so popular today: Johnny Chan, Jack Binion, and Amarillo Slim. The poker world was so much smaller in those days and Holden does a great job of taking you back in time.
Holden's writing style should please anyone who enjoys a good book. In fact, I think that Big Deal would probably appeal to non-poker players for the excitement and interest of the story. For those who are poker players, you'll appreciate his poker strategy and knowledge of the game.
This certainly is a non-fictional memoir as opposed to a strategy manual, but if you like to read about anything poker as I do, this will be a tough one to put down. If you're curious at all about the classic figures and tournaments of the poker world before the current explosion from a personal perspective, you couldn't do much better than Big Deal.
Final score for Big Deal
Out of 100, I give Anthony Holden's Big Deal a 92. This is an overlooked classic of the way poker used to be told in brilliant fashion.
About Anthony Holden
Born in 1947 in Lancashire, England, Anthony Holden has had a truly avid career as a writer. He started his writing career as a journalist and his first book was based on the story that he covered about the psychopathic poisoner Graham Young. During the better part of 1970's, Holden worked for the The Sunday Times and in 1976 he was named the Reporter of the Year.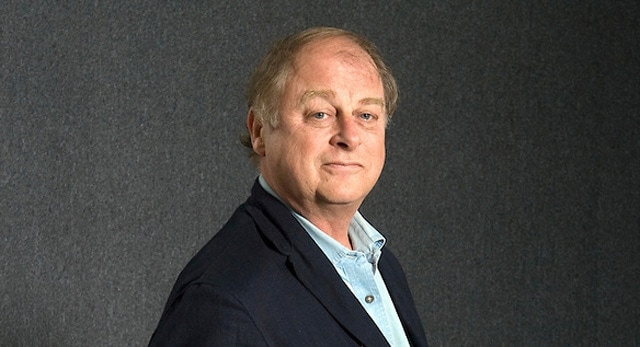 Big Deal was inspired mostly by Holden's experience during the World Series of 1988 and it experienced a great success among poker fans and general public. He was surprised by the exponential growth WSOP was experiencing as the first time he visited Vegas in 1978, the Main Event attracted only 42 players. In 1988, there were 167 runners.
In 2007, Anthony Holden published the sequel to his book entitled Bigger Deal: A Year Inside the Poker Boom which covered the incredible growth in popularity of the game, with special emphasis on the online aspect. The next year, in 2008, he published another poker book under a witty name Holden on Hold'em.
Josh is one of the world's most respected online gambling experts. He has been featured on outlets such as CardPlayer, the World Poker Tour, Google News, and Forbes. Josh has nearly 20 years of experience reviewing poker rooms, casinos, and online sportsbooks. He launched Beat The Fish in 2005, which has been peer-certified as a trustworthy gambling portal. Josh's proven systems and extensive knowledge of the iGaming industry have been used by thousands of online bettors to make more informed decisions.