Telling Lies and Getting Paid: A Review
Telling Lies and Getting Paid by Michael Konik
Non-fiction gambling stories and a novella about the WSOP
Our rating: 93 (out of 100)
Entertaining memoir with a hint of strategy
Year of publication: 2001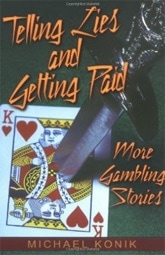 Telling Lies and Getting Paid Overview
In this 2001 publication entitled Telling Lies and Getting Paid, author Michael Konik split the book into two sections: entertaining gambling stories and a memoir about his personal experiences at the World Series of Poker
It isn't a strategy manual at all, but it's an enjoyable read if you love poker.
The gambling stories range from the life of a backgammon champion to the birth of online betting and even exploring strategy in Who Wants to be a Millionaire? Following those is a novella-length piece chronicling Konik's own thoughts and experiences as he competes in the 2001 World Series of Poker Main Event.
Michael Konik is known for his syndicated gambling columns in national magazines and, more recently, as the poker analyst on FSN poker programs like Poker Superstars.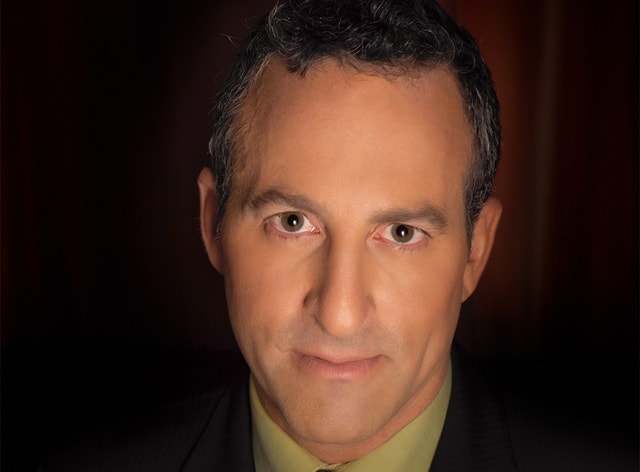 My thoughts on Telling Lies and Getting Paid
Initially, I had picked up Telling Lies and Getting Paid because of Konik's commentary on Poker Superstars.
I felt like he had a great grasp on poker strategy and yet was usually entertaining and dramatic enough for the show. I didn't quite know what to expect, but I'm truly glad that I gave this gem of an author a chance.
An engaging writer aside from the poker aspect
Konik is one of the few poker authors who is actually a quality writer besides just knowing about poker. I would compare his style to a couple of other great gambling writers like Peter Alson or A. Alvarez.
Konik seems to have an artistic background, casually mixing in dry humor about literature, art, and film in a way that doesn't seem pompous or condescending. That is a rarity.
I picked up a few other books from him after finishing this one simply because his style was so enjoyable to read.
A sampling of the tales
As for the actual text, the collection of gambling columns is entertaining with tales about "line movers", a nun who accurately predicts football scores, the life of a backgammon hustler, a man who consistently wins sports contests, and other quirky gambling tales. These are just a few pages long each and are a quick read.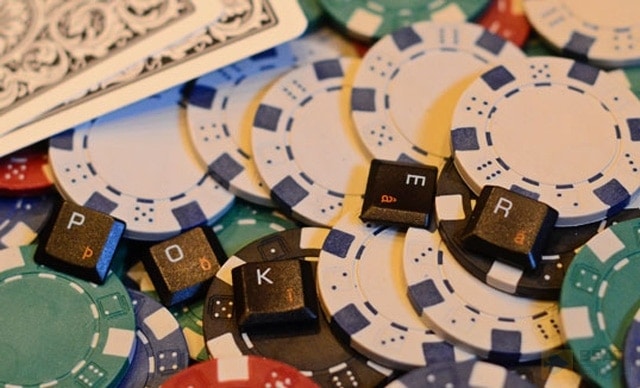 One column I found particularly entertaining was about his apprehensive feelings about placing sports bets online. You have to remember that online gambling was still in its infancy when Konik wrote this. There aren't too many pieces about poker, unfortunately, as the book shows its pre-poker-explosion age.
Konik's story of the 2001 WSOP
The real meat of the book is in the more book-like Telling Lies and Getting Paid story. While he acknowledges he isn't the first at the idea, he wants to enter the World Series of Poker as a gambling writer actually experiencing the action rather than just reporting on it as he has done for years.
What makes Konik different than someone like James McManus is that he actually knows about poker.
In fact, this was one of several attempts at The Big One. He would love to throw away his writing career, play poker professionally, and do what he loves with his life. Unfortunately, his self-discipline grounds him to the sidelines and he grinds away rather than risking everything.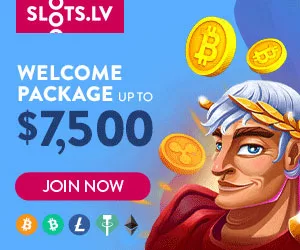 As he writes about his experiences in the 2001 Main Event there are plenty of descriptions of the poker action to keep players entertained, but he also describes his thoughts, feelings, and motivations well in order to really pull the reader in.
You'll recognize names of pros that he meets and plays with, which is another interesting tidbit.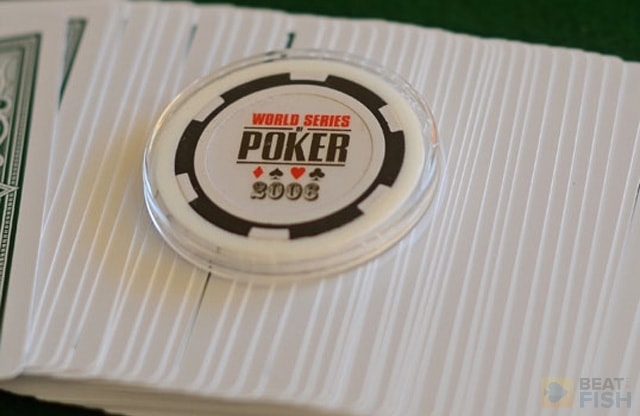 If you know much about recent poker history, you probably know how the story will end up but that isn't the real draw of the book. Rather than a dry hand history, Konik creates stories well out of each hand. For me, reading about how hands unfolded and knowing how many times I've been in the same situation was just fun.
A fantastic read
I would definitely recommend Telling Lies and Getting Paid to any poker player who enjoys reading about the game.
Besides snippets of strategy from reading how Konik plays certain hands it isn't meant to necessarily improve your game. It's meant to be an engaging and entertaining story to those who have been in the same poker situations themselves.
The only frustration in this book is the lack of poker tales in the columns section and the fact that this took place just before the entire poker landscape changed. I'd love to see Konik write an updated volume. Until then, it's still a great snapshot of the old smaller world of poker.
The Final Score
Out of 100, I give Telling Lies and Getting Paid a 93. It's a fast read that you'll enjoy enough to read in a couple of sittings.
About Michael Konik
Michael Konik was born in Wisconsin and from the very early age, he was taught to be a "Renaissance Man." This upbringing led him to pursue many different areas in his everyday life and in his literary works.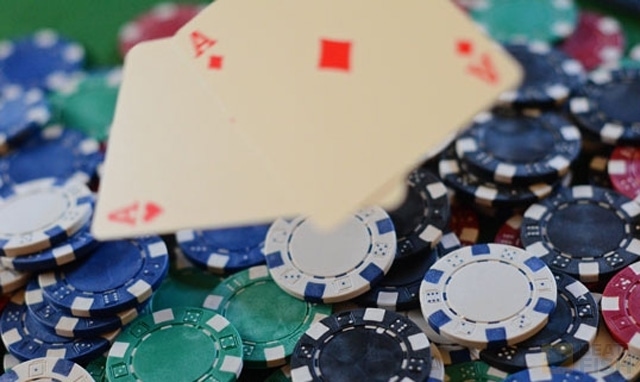 Konik enrolled to School of Arts at the New York University, studying art history, drama, and law. During this time, he started writing and soon discovered he was really good at it. He turned to writing as a career.
His other works
During his career, Konik has penned the articles for numerous respected publications like the New York Times and Sports Illustrated.
Apart from Telling Lies and Getting Paid, he wrote a number of popular and acclaimed books. His The Man With the $100,000 Breats (published in 1999) was made it to the Wall Street Journal's list of the five best books on gambling ever published.
Apart from gambling, he wrote on many other topics. Konig also appeared on television, both as an expert commentator on numerous poker broadcast and as a contestant in game shows like Jeopardy.
Josh is one of the world's most respected online gambling experts. He has been featured on outlets such as CardPlayer, the World Poker Tour, Google News, and Forbes. Josh has nearly 20 years of experience reviewing poker rooms, casinos, and online sportsbooks. He launched Beat The Fish in 2005, which has been peer-certified as a trustworthy gambling portal. Josh's proven systems and extensive knowledge of the iGaming industry have been used by thousands of online bettors to make more informed decisions.