The Ridiculous Story of James McManus and the 2000 WSOP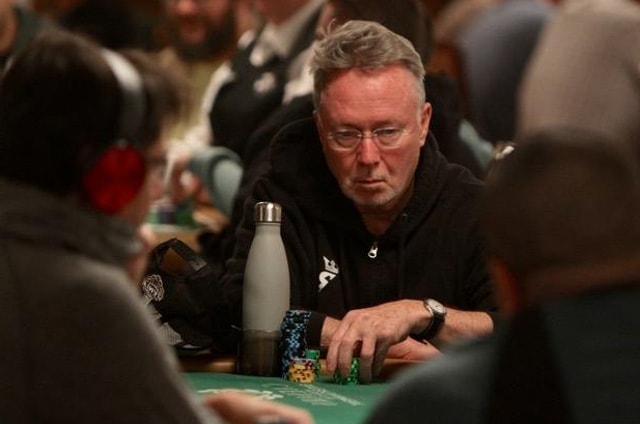 This past week I scheduled my usual DVR fix of poker programs for the week and noticed a program called Prince of Poker airing on The History Channel. Deciding to stray from my usual World Series of Poker reruns and WPT airings I decided to record the program.
The show ended up featuring an interesting poker story that I wasn't familiar with – that of writer James McManus at the 2000 World Series of Poker Main Event.
Interspersed with accounts from the actual figures, the show recreated the poker play with low-budget sets and actors that looked nothing like the actual players. Take a watch if you happen to catch a rerun.
James McManus catching a lucky break
Anyway, let me give you a brief retelling of Jim's story. In early 2000, he was a freelance writer struggling to meet the demands of his household. His marriage was otherwise dissolving, he was having difficulty finding paid writing projects, and needless to say money was tight.
Fortunately, Harper's magazine hired him on for a piece on high-stakes gambling (the game of Bridge was suggested) and fronted him a $4,000 advance. In the world of freelance writing, that's a very respectable payment for a magazine article. The $4,000 would go a long way in terms of household bills and other obligations.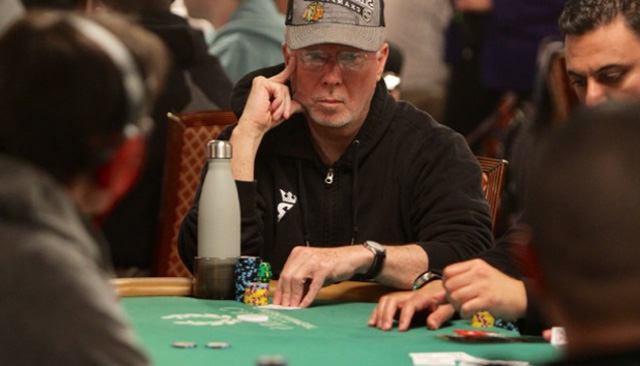 Instead of settling on mundane card games, McManus got the idea of covering the year's World Series of Poker – the biggest event in poker. However, just covering the event didn't cut it for him – he wanted to play in it himself.
Of course, the buy-in itself would wipe out his cash advance, but he felt that an inexperienced amateur just trying to get an insider's view into the Holy Grail of poker tournaments seemed like a great idea for a creative article.
While his wife initially protested, she ended up supporting his decision. For the next few months leading up to the WSOP, McManus obsessively learned No Limit Texas Hold'em mostly through T.J. Cloutier's book Championship No-Limit and Pot-Limit Hold'em and Wilson's tournament software.
McManus finds his way into the Main Event
Finally, it was time for Jim to make the trip to Las Vegas and test his newfound skills at No-Limit Hold'em in the biggest poker tournament in the world. Unfortunately, that $4,000 wouldn't even get him registered as the buy-in for the Main Event is $10,000.

The only option left was to compete at one of the $1,000 one-table satellites offered at The Horseshoe in the days leading up to the tournament. In his first taste of tournament poker, McManus won the satellite and his Main Event buy-in, knocking out poker professional Hasan Habib (I believe) in second place. He was in.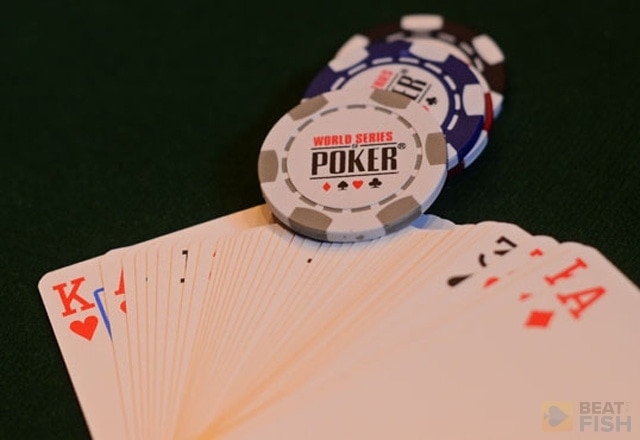 Entering the Main Event is one thing and competing in it is another. In 2000, the Main Event attracted over 500 players. After finding himself crippled early in Day 1, McManus made a great comeback and managed to not only survive the first day but become the chip leader at one point in the tournament.
A key hand against T.J.
A key hand came up against his poker hero and indirect mentor T.J. Cloutier in which he succeeded in calling down the pro's bluffs and winning a monster pot. Cloutier was interviewed for the show and he called it "a fantastic call".
McManus ended up making the final table before exiting in fifth place for a $250,000 payday. In hindsight, it was an excellent parlay of $1,000 and travel expenses for an amateur writer.
James McManus was a Moneymaker before Moneymaker
Three years before Chris Moneymaker made headlines by winning over $2.5 million at the 2003 Championship, James McManus was really the first complete amateur to advance that far into the Main Event and shock the poker world.
Unfortunately, his story did not receive as extensive coverage by the mainstream media and wasn't marketed in the way the Moneymaker's 2003 victory was. Perhaps if he was able to go all the way we would have has a poker boom three years earlier.
McManus has since written a full book about the account, titled Positively Fifth Street and taken even more serious interest in poker.
According to Hendon Mob, he's played in a number of WSOP and WPT events over the years, amassing total winnings of $750,000. However, his fifth place finish in the 2000 WSOP Main Event remains his best result to date.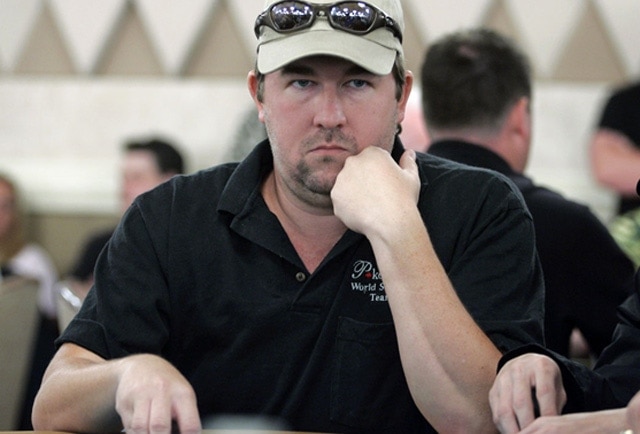 Some laughs at Prince of Poker
As I said, I enjoyed the program on The History Channel, but I still couldn't figure out why it was called Prince of Poker. Also, I had a laugh at the overacting by the bad T.J. Cloutier extra. Just listen to the conviction of, "I raise… $200,000," which, of course, would never happen at a real poker table.
Also, I got a kick out of one scene in which a supposed poker fan runs into Cloutier at The Horseshoe and tells him about how he loved him on the World Poker Tour. Of course, this was supposed to take place in 2000 and the World Poker Tour didn't debut until 2002.
A feel-good underrated story
Regardless of the TV production this is one of those feel-good poker history stories and one that you may have overlooked. McManus' book might also be a good read for those looking for a different take on the poker world.
Positively Fifth Street will not teach you much about bluffing, hand ranges, or other strategy things, but it will show you what it feels like to go for it against the odds and – beat them.
A lifelong poker player who moved online in 2004, Josh founded Beat The Fish in 2005 to help online poker players make more-informed decisions on where to play and how to win once they got there. He hopes to counter the rampant dishonesty in online gaming media with objective reviews and relevant features. Tech nostalgic. Fondly remembers the soup avatar at Doyle's Room.