Why TJ Cloutier is one of Poker's Tournament Legends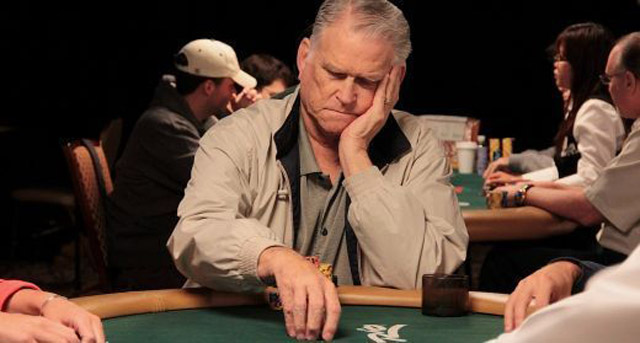 T.J. Cloutier is one of the most veteran poker players on the major tournament circuit and has over 50 major tournament wins to his name. It's also estimated that he's won more than $10 million during his illustrious poker career.
T.J. Cloutier discovering poker
T.J., still sporting a powerful figure, went to UC Berkeley on a football scholarship and played in the Rose Bowl in 1959. After dropping out of college because of financial strain, he later played in the Canadian Football League for a few years but suffered a career-ending injury.
Cloutier moved to Texas and did odd jobs on oil rigs until he discovered the money he could make playing poker. Like so many other competitive personalities, it didn't take long for T.J. to start feeling at home at the tables.
The Main Event remains elusive dream
Perhaps his greatest distinction is "the greatest poker player to have never won the WSOP Main Event". Personally, I feel as though this is a pretty ridiculous title. How many of us have had terrible beats knock us out in second place for a tournament or Sit 'n Go?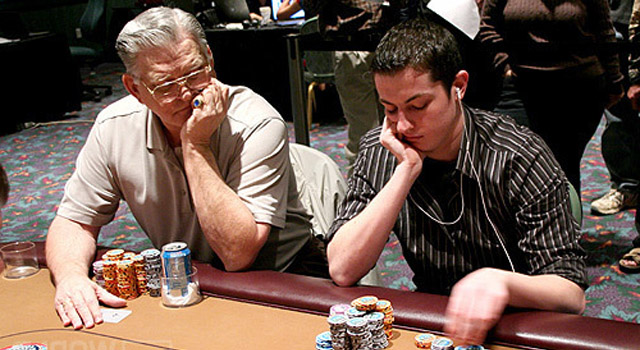 Close calls in 2000 and 1985

That's exactly what happened when Chris "Jesus" Ferguson crippled T.J with a dominated hand in the 2000 Main Event. Ferguson eventually went on to take the title.
It was a deja vu for T.J., who had much the same thing happen to him in the 1985 Main Event, when he lost the final battle to Bill Smith. Cloutier also has two other finishes in the top 5 of the Main Event.
He credits most of his successes to his ability to read every action from his opponents and remember them for years.
T.J. Cloutier's impressive tournament results
Besides the Main Event, T.J. Cloutier has 6 WSOP bracelets including one in each of the 3 Omaha events:
High-Low
Pot-Limit
Omaha High.
He's the only player to reach that accomplishment. Cloutier's remaining WOP bracelets came from:
Pot Limit Hold'em (1994)
Seven Card Razz (2004)
No Limit Hold'em (2005)
His WSOP winnings account for about half of his overall winnings, totaling $4.4 million.
For his accomplishments on the green felt, T.J. was introduced into the Poker Hall of Fame in 2006. He was also named the Cardplayer's player of the year in 1998 and 2002.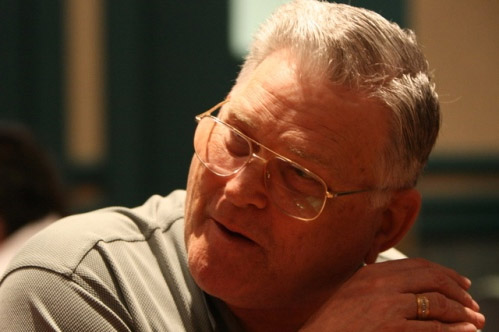 Where to find T.J. Cloutier
You can catch some of his great tournament play in the first season of Poker Superstars. He has co-authored 3 tournament poker books with WSOP Champion Tom McEvoy.
One tidbit I especially appreciate is that T.J. actually brings his wife Joy along with him on the tournament circuit. Their home is in Texas and they have 6 children.
In 2006, T.J. published his first solo book, entitled How to Win the Championship – Hold'em Strategies for the Final Table.
A lifelong poker player who moved online in 2004, Josh founded Beat The Fish in 2005 to help online poker players make more-informed decisions on where to play and how to win once they got there. He hopes to counter the rampant dishonesty in online gaming media with objective reviews and relevant features. Tech nostalgic. Fondly remembers the soup avatar at Doyle's Room.