The Rise and Spectacular Fall of Chris "Jesus" Ferguson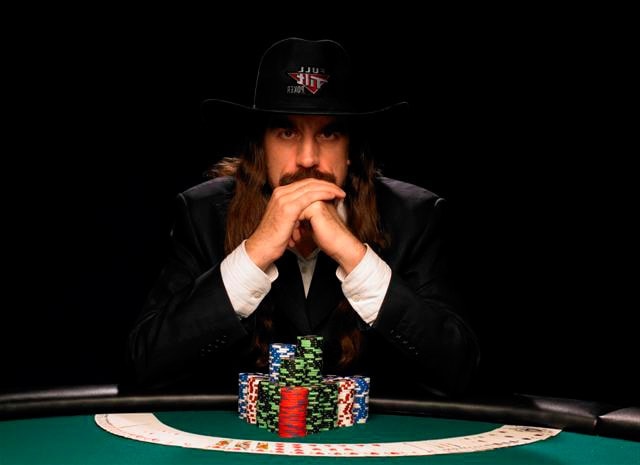 Earning his "Jesus" nickname from his long dark-brown hair, full beard, and thin stature, it isn't surprising that Chris Ferguson is one of the most recognizable figures in tournament poker.
Usually sporting a black cowboy hat, equally dark attire, dark sunglasses, and an unreadable face, Ferguson looks like a throwback poker player from its formative Wild West saloon days.
His unique image aside, Chris Ferguson's excellent major tournament record, including 6 World Series of Poker bracelets, speaks for itself.
Despite his success on the felt, Ferguson became one of the most controversial figures in the poker world after the Black Friday and its aftermath, leading to the closure of Full Tilt, which caused thousands of players to lose their entire bankrolls over night.
Ferguson's Background and Education
Besides his obvious talent for poker, Ferguson is one of those rare breeds (especially rare amongst high-stakes poker players; most of whom jumpstarted their poker career by dropping out of college) who enjoys being in school. He spent 18 years at UCLA earning his Bachelor's Degree and PhD in Computer Science.
He's always been especially intrigued by the artificial intelligence aspect of computers and always discussed the topic with passion when talking to reporters. If you want to go back to real old school online poker, "Jesus" was there. In 1989, he played for play money on IRC for years before the internet was even a mainstream phenomenon.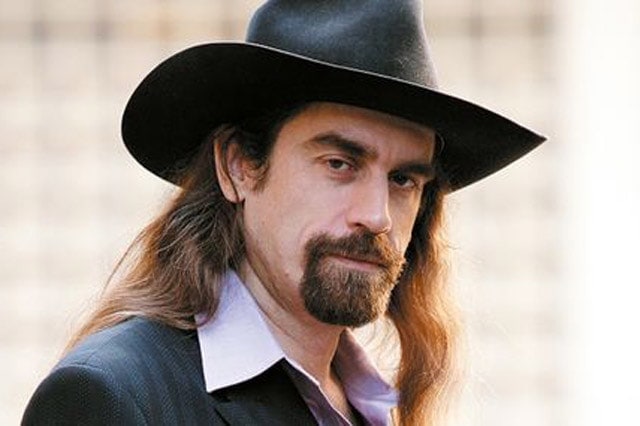 Chris Ferguson poker achievements
In 1994, Ferguson began to hit up the L.A. poker clubs and focused on tournament play. In 1996, he began making the yearly pilgrimage to the WSOP and had moderate success. In 2000, he had his breakout year winning 2 bracelets including the Main Event in which he trounced T.J. Cloutier thanks to some more than fortunate beats.
He has since won a total of 6 bracelets and more than $8 million in tournament prize money.
His live earnings may not be as big as those of some other players, but he was able to seize the coveted WSOP Main Event title, further confirming his poker skills.
Chris Ferguson has managed great success thanks in part to his analytical mathematical mind that can work out calculations away from the table and convert that to practical gameplay at the table.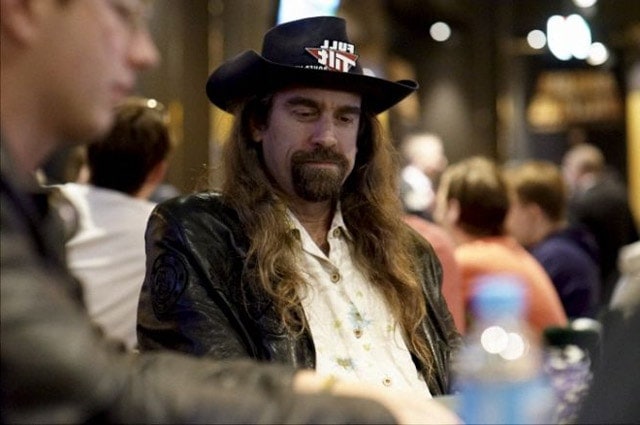 He appeared in numerous poker shows over the years, the most notable one being NBC's Poker After Dark.

During his playing days, Chris has always seemed like a true professional, always friendly away from the table as well. Besides the sunglasses, he looks straight out of the early 20th century, which is just neat if you ask me.
Chris Ferguson and the rise and fall of Full Tilt Poker
Apart from his efforts at the tables, Chris Ferguson was one of the leading minds behind the launch of one of the most popular online poker rooms, Full Tilt Poker.
Together with other professionals, primarily Howard Lederer, he he helped create the software that would soon become the main home of online high stakes games for the years to come.
Chris Ferguson $0 to $10,000 challenge
He was one of the best known faces of Full Tilt and has done a lot to promote the room to the general public. One of his most significant achievements in this sense was a personal challenge to turn $0 to $10,000, starting with freerolls and adhering to very strict bankroll management rules.
Although it took some time to get out of the initial stages of the challenge, Ferguson eventually managed to break out and from that point on, everything went as planned. After reaching the goal, Chris continued to follow his bankroll guidelines (never putting more than 5% of his roll on the table) and only concluded the challenge after reaching $20,000.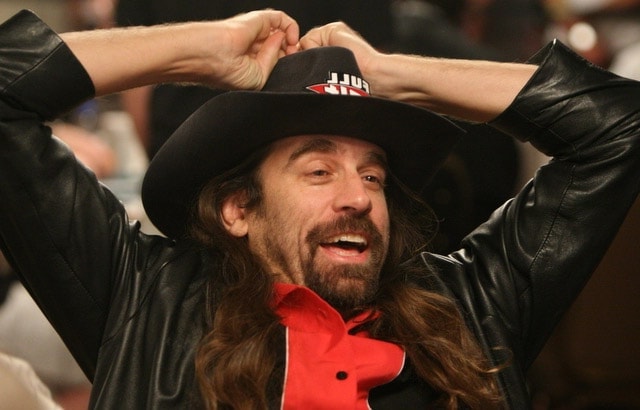 Involvement with Full Tilt Scandal
Although Chris Ferguson did not have a managerial role at Full Tilt, after the events of Black Friday and the eventual demise of the room, many players who had lost their money in the process believed that "Jesus" was at least partially responsible.
Ferguson reached a settlement with the Department of Justice, admitting to no wrongdoing. He claimed that he was unaware of what was going on until it was too late to do anything. This was apparently convincing enough for the state officials, but his image in the poker community took a serious hit.
Chris Ferguson Disappears
Never the one  to make a big fuss, at the tables or away from them, Ferguson soon disappeared from the public life. According to Hendon Mob, he played his last live event in December of 2010, and no one in the wider poker community has seen or heard from him since.
For a while, there was no info on his whereabouts and whether he still plays poker or if he had opted for a different career altogether.
Given his education and, judging by his role in Full Tilt team, serious programming and mathematical skills, Chris Ferguson probably had no problems finding a different job if he decided he had enough of poker.
Perhaps he's even started a whole new company, working from behind the curtains. At this point, we can only guess.

In 2016, he did make a brief appearance at the 2016 WSOP, refusing to apologize for his role in the Full Tilt scandal.
The Return of Chris Ferguson
Ferguson's appearance in 2016 was rather quiet and many people believed he wasn't very likely to return to the poker scene after all. However, Chris surprised everyone in 2017 when, once again, he came to Las Vegas for the World Series of Poker 2017.
Once again, he wasn't interested in giving interviews or apologizing for the whole Full Tilt fiasco. Although his presence at the Series didn't go unnoticed, he had no problems playing in any events and this time around he gave it a proper go.
So much so, in fact, that he ended up winning the WSOP 2017 Player of the Year title. For many, this was adding insult to the injury as there are quite a few people in the poker community who believe Ferguson shouldn't even be allowed to play, let alone win such a prestigious honor.
WSOP officials, however, don't share this view, and "Jesus" is welcome to any WSOP events of his choosing. As for Ferguson, he seems to believe that Full Tilt is an old story that is no longer relevant and he seems intent on taking his place in the ranks of professional poker players once again.
Although many aren't happy to see this happening, there is little anyone can do about it. There are stern looks and the table talk, of course, but the former Full Tilt honcho doesn't seem to care too much about these.
So, it seems Chris Ferguson is back and he's here to stay.
A lifelong poker player who moved online in 2004, Josh founded Beat The Fish in 2005 to help online poker players make more-informed decisions on where to play and how to win once they got there. He hopes to counter the rampant dishonesty in online gaming media with objective reviews and relevant features. Tech nostalgic. Fondly remembers the soup avatar at Doyle's Room.