The Best Poker News Story of the Day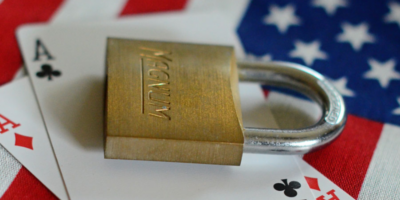 This weekend, a cybersecurity incident caused MGM Resorts International's to shut down its computer systems across the country. Costing the company millions, MGM is keen to get to the bottom…
Poker News FAQs
Why follow your poker news instead of the big guys?
The poker news section is populated with stories that I feel will mostly likely matter to you as a player. What does that mean exactly?
Firstly, no one is going to top the big teams and massive coverage at the namesake poker news site anytime soon. They've largely perfected it and every day you can find straightforward reporting on dozens of poker news minutiae.
That's not what I want to do with Beat The Fish Poker News. Tapping myself and a small team of experienced news writers I want to narrow the focus of poker news, bringing players the most significant stories of the week with personality.
What type of poker news will I find here?
Essentially, I want to give players the type of poker news coverage I look for myself.
New Events Coming to This Year's WSOP Schedule
US state passes bill regulating online poker
Results from the latest WSOP bracelet event
High-stakes online winners and losers
Poker pro wins lawsuit against cardroom
I don't like to wade through dozens of insignificant stories to get to the ones about the biggest high-stakes games of the week, the newest laws affecting US players, and the results of the biggest tournaments of the year. I want to give you the wheat without the chaff.
The Internet is information overload incarnate and big poker news sites are no different. Let us hand-pick the stories you'll want to know to stay informed about the poker world. We promise to minimize the time spent in front of your eyeballs.
Poker news you won't find here
37-year-old plumber wins Indiana Poker Circuit Main Event for $6,850
PokerStars set to add 451st tournament to daily schedule
Daniel Negreanu Tweets that he likes New Star Wars Movie
Bottomfeeder Poker Announced New Rakeback Scheme
Do you cover online poker news?
Absolutely, and with online poker sites keeping players in the dark by design getting current online poker news could save your bankroll.
Who is launching that you want to know about? Who is having trouble paying players? Who is running a promotion unique enough that you will actually care about it?
Making a list of minor self-serving promos isn't news. It's advertisement. That isn't the kind of online poker news you'll find in this space.
Do you provide updated poker news for US players?
Yes, and it will be a major focus. The night the UIGEA passed in 2006 I turned off C-SPAN in disgust (I guarantee that's the only time you'll see me write that phrase) and became devoted to poker news for US players
I knew how important information was going to be – getting facts directly to players that cut through the misinformation all over the media.
I also think US poker news is the only way to keep current players updated as to what the status is of where they're playing. The poker sites aren't going to tell you when they are in trouble.
What about news on the US poker legal front?
As select US states have finally realized what the federal government hasn't, namely that online poker should be regulated and taxed, an entire subset of poker news can be devoted to legal news.
The latest regulated US poker news on which states have introduced new legislation, the latest numbers and studies, which poker rooms are launching, and which corrupt politicians are attacking our favorite game are all included in our coverage.
Does Beat The Fish cover tournament poker news?
Yes, although not in the same way as the poker media heavyweights. We cover the most essential tournament poker news without filler, from the bracelet events of the World Series of Poker to the largest online events.