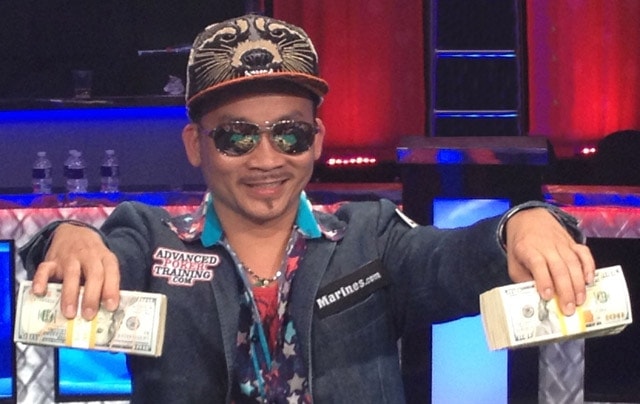 Most of us still remember Qui Nguyen, the man who took the WSOP 2016 Main Event by storm, claiming the historic victory in a very tough competition. Although he hasn't been around much lately, Qui was certainly one of more memorable WSOP champions we've had a chance to watch.
That's why it was a great pleasure for us here at Beat The Fish to be able to briefly talk to Mr. Nguyen and his friend Steve Blay. In the interview, we asked the champ about his new book that was written in cooperation with Mr. Blay and used this opportunity to ask many other questions we believed our readers would be interested in.
Ivan: Mr. Nguyen, first of all, thank you for taking time to do this interview. It is a great pleasure for me personally and I'm sure our readers will be equally excited to hear from you.

Let's start with a question that you've probably had a chance to answer many times over, but it never gets old. Winning the Main Event title, the $8,000,000 first prize, having all that pressure finally over and behind you, what was it like? What did you feel when that final card hit the felt and you knew you had just become the next world champion?
Qui: I can't even describe that feeling. That last day was such a marathon, it was 3 A.M., maybe 4 A.M. when I finally won? I felt like all along I was going to win, but Gordon Vayo kept getting lucky and coming back, over and over again. When that final card fell, that was the fulfillment of all my dreams.
Okay, let us now go back through time a bit. People know bits and pieces about your life, but what is really like for you growing up? You've mentioned on several occasions that your background helped you become a poker player you are today?
Growing up in Saigon… it was really rough. You have no idea if you didn't live there. I had to use my instincts to survive, every day. And I had to be tough, like a warrior. Steve (co-author Steve Blay) has suggested that's why I have such great poker instincts – because I've been working on that skill my whole life. Maybe so!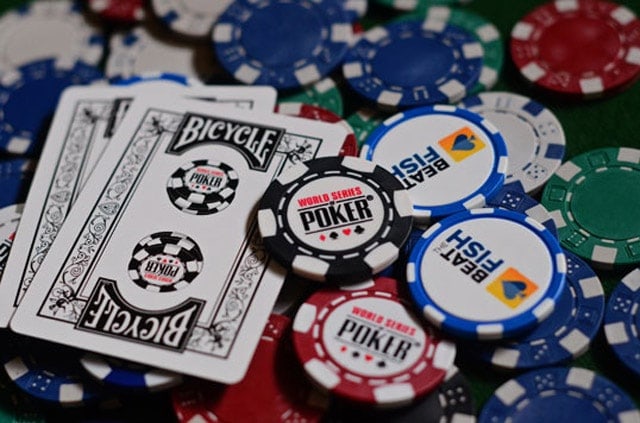 How did you discover poker and what was it that attracted you to the game? What did your poker career look like after you moved to the States? In your new book, describing your Main Event journey, you mention No Limit $5/10 games that only allowed for a maximum buy-in of $100 at the time. What were those like?
I first discovered poker when I was living in Alaska. When I moved in Florida, I mostly played in "Home Games" (higher stakes private games). That's where I picked up the name "TommyGun" due to my aggressive playing style.
We've mentioned your new book that just came out, entitled From Vietnam to Vegas! How I Won the World Series of Poker Main Event (Amazon link). The book was written in cooperation with Steve Blay. Can you tell us what readers can expect to find inside the book and about the cooperation with Mr. Blay? Steve, you predicted Qui would win the Main Event? How did things develop from there?

Qui:  The book tells the story from my point of view, and I review over 170 hands from the final table. Steve Blay gives his commentary on every hand, from a math and poker game theory standpoint. So we make a great team together.
Steve:  I predicted Qui would win the Main Event on my website AdvancedPokerTraining.com, and PokerNews covered the story, and it got a lot of hits. When Qui heard about it, he called me up and flew me out to Las Vegas to join his team. And the rest is history!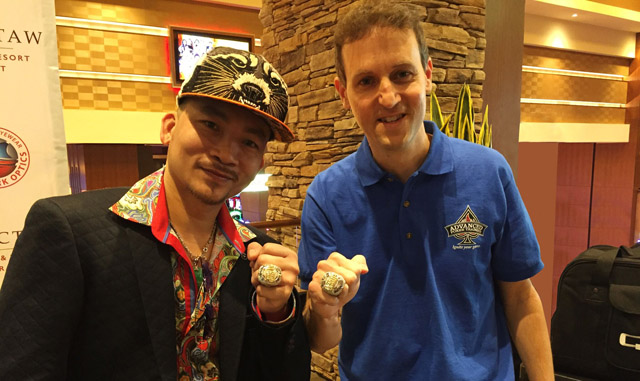 Qui, when you won the Main Event in 2016, many of us believed this could be huge for poker. We saw you as a great ambassador for the game and someone ordinary people could relate to, not just because of your life story, but also because of your player-focused approach to the game. However, you haven't been around that much since your big victory. How come – there must have been numerous sponsorship offers?
Yes, it's true; I haven't been in the spotlight much. But I will be back! For now, I am still enjoying life, and especially spending a lot of time with my son Kyle. I bought him a new house with a pool, which is what he always wanted.
Although I had an opportunity to read about it in your book, I must ask for our readers – what was the significance of the famous raccoon hat? It certainly made you stand out from the crowd even before you won?
I wear a lot of "animals" on my clothing — jaguars, tigers, snakes.  It intimidates my opponents. About 6 months before the Main Event I saw the raccoon hat. I had to have it. I wouldn't say the raccoon is intimidating, but it became my signature piece of apparel.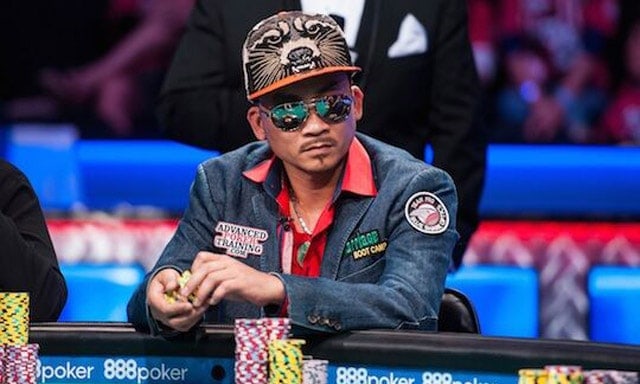 After your victory, you talked about your plans to help those less fortunate back home. Today, more than a year later, how are these plans coming along?
There have been some delays in getting back to my home country, but I do plan to get back as soon as possible. American money can go a long way in Vietnam. I feel like I have been given a huge gift/opportunity here, and I want to do good with it.

Back to poker – you've always said that, while the math plays a role in your game, you're much more of a feel player who plays the opponent more than anything else. Can you tell us a bit more about this, without revealing all of your secrets, of course? How do you recognize a weakness at the table and know it is the right time to go for a big bluff, for example?
I reveal all my secrets in the book, so go buy it! But seriously, the trick is to trust your instincts. That is hard for some people, especially math players, but you have to believe in yourself and build up your confidence, and don't be afraid to trust your feelings.
When someone is weak, you'll know it. Sometimes they refuse to make eye contact. Sometimes they show other nervous habits. When you sense they are weak, it doesn't matter what your cards are any more, just raise!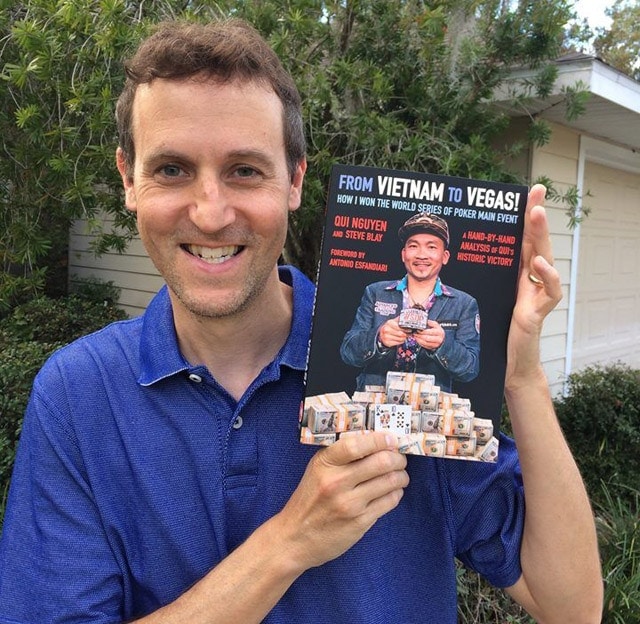 Apart from  your poker achievements, you've also been mentioned on a few occasions as the "king of baccarat." Do you have any funny/interesting gambling stories you could share with our readers?
I used to gamble a lot, play a lot of baccarat – you don't have to think to play that game. In that way, it is a lot more relaxing than poker. But it's also fun and exciting, because you go through quick up and down swings. So while I love the game, I wouldn't recommend it! No one can be a professional baccarat player. You can't beat that game!
Finally, what's next for Qui Nguyen? Will we see more of you in the future at the tables or do you see your life taking a different direction?
Don't worry, I'll be back! But I also have some other businesses I might want to start. I've always enjoyed running my own businesses. I plan to open a Vietnamese Restaurant, just for the experience. I am a pretty good cook of Vietnamese food (but, I wouldn't do the cooking for the restaurant).