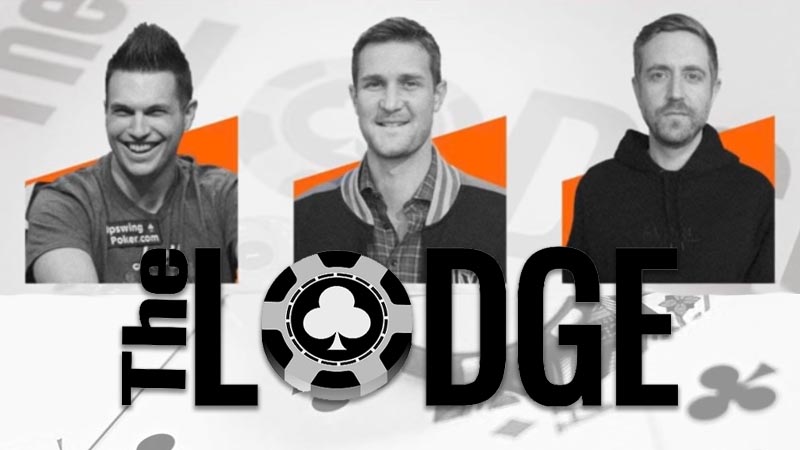 Doug Polk has recently announced that he has joined forced with fellow poker vloggers Brad Owen and Andrew Neeme to purchase a poker room – The Lodge in Austin, Texas.
The trio had originally planned to open a poker room from scratch, but quickly realized that it would be a very tall order that would take up to 18 months. Eventually Polk ended up speaking with the owner of The Lodge to come up with a deal to acquire the property.
I started my YT channel after watching and being heavily inspired by @DougPolkVids and @andrewneeme. Today, the three of us are officially co-owners of @LodgePokerClub. It's really hitting me today. I'm so excited for my new role in the poker industry and for what's to come. pic.twitter.com/RsdwCKvMij

— Brad Owen (@TheBradOwen) January 3, 2022
Since The Lodge is such a successful venue already, players at the cardroom will be pleased to know that Doug, Brad and Andrew don't have any plans to make big changes – just a few small improvements. They want to ensure that games are always running, with plenty of tournaments and great live streams to watch.
To celebrate their purchase, Doug, Brad and Andrew will be hosting a Live Stream on January 24th, and the biggest meetup game ever held in Texas on January 25th. From the 26th to the 30th, the Monster Monthly tournament will also take place – with a $600 buy-in and a $500,000 guarantee.
Is Playing Poker Legal In Texas?
The situation surrounding gambling in Texas is a pretty complicated, but Doug has laid out the rules pretty plainly. Basically, casinos as we usually know them can't operate in the state – in that, the house cannot profit off the wager of players.
So, how The Lodge works is on a membership basis. Players join as members, paying a monthly fee – and, then paying by the hour to compete at the games. No rake is taken.  This allows for players in Texas to take part in cash games and tournaments in a public cardroom.
About The Lodge Poker Room
The Lodge is the biggest and busiest poker rooms in Austin, with 60 tables and events scheduled on nearly every day of the week. It's a members' only club, but a special promotion will take place from January 25th to January 30th where players can get a membership for just $1.
The poker room also hosts a live stream. You can tune in every week on Monday, Wednesday and Saturday to check out live poker action from home.
It's got a great reputation, as well, with ratings of nearly 5 stars in Yelp, Facebook and Google Reviews.  With big names in the poker world attached, its clout is only going to increase.
They Want Your Ideas and Feedback
They want to ensure that the Austin poker community is happy with the direction everything is going in, now that The Lodge will be under new ownership. So, Doug Polk has put out a call for feedback from local players.
If you've played at The Lodge, have an opinion on the venue's online presence, or if you live somewhere in Texas that could use a poker room, you should get in touch!