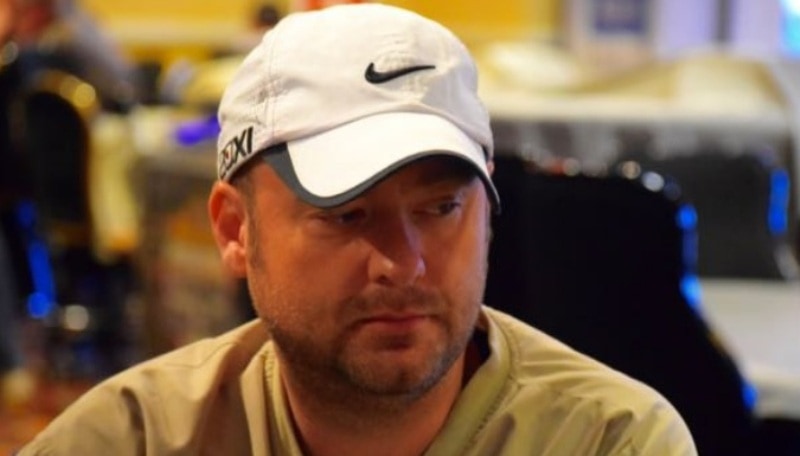 After more than a week since the cheating allegations have been made, the saga about the "Local Hero" in professional poker, Mike Postle, is still a hot topic. We've introduced you to the story in this post and then presented some new information here. Now we are updating you on the situation again since this is apparently the most interesting topic in the poker world these days.
Veronica Brill Risked Everything to Unmask Mike Postle
Veronica Brill was the one who initiated the chase after Mike Postle. The last time she appeared on StonesLive Poker, she noticed some hands played by Postle that caused doubts. If you watched the broadcast, you could hear her saying:
"It doesn't make sense. It's like he knows. It doesn't make sense."
It's a surprise that she was the only one who thought that something was not right in this story of a man who made some punctuality-wise amazing bets when ahead, as well as folds  when behind that could have been advised only by a seer.
Everyone else took this as Postle's genius way of playing poker and his understanding of the game. If we add the experience and so many successful games behind him, one could conclude that the man simply has a feel for poker.
Unlike the people who behaved like they were under a spell, Veronica Brill turned to StonesLive management, which was, at the same time, run by her employer, and spoke up about the situation. Consequently, along with the audience that admires her, she got some Twitter stalkers who viciously denigrated her.
Experts Support Evidence Against Mike Postle
Although Veronica Brill has good credentials in the poker world, at the beginning of this drama that seemed to be insufficient. However, since the scandal went viral, some other former poker players who are now working in completely different fields like law and academic subjects supported Brill's theory.
A man named Duncan Palamourdas, a UCLA extension instructor who specializes in poker education, math professor, and book author reviewed the reports from Doug Polk. In his reports, Polk mentioned that Mike Postle never lost a game in around 11 sessions worth approximately $60K. Looking at it from a strictly mathematical point of view, Duncan Palamourdas claims that the score is highly unlikely.
He also mentioned that:
"every winning poker player has, at best, a 70 percent chance of booking a win in these kinds of games. Even then, a player of that caliber would only have less than a 2 percent chance of booking 11 wins in a row. Much less, if we take into account that all [of] Postle's wins were pretty significant for the stakes he was playing."
The problem is that no one has found any specific proof to support the allegations that claim Mike Postle knew what cards the other players had. What we have is substantial circumstantial evidence, which is not enough to accuse Postle of cheating.
Dominic K. Albino, an economics instructor at the University of Connecticut, agrees with Palamourdas, and says the session win rate clearly points at cheating but cannot be used as proof. He added that the situation is alarming, especially if we consider some of Postle's near-miraculous hands in this session.
Another man who joined the expert team is Jay Palansky. He is one of the two players who played the artificial intelligence poker computer at the WSOP in 2008. Today, Palansky is an attorney at Armstrong Teasdale and he says that the cheating scandal has deeply disturbed the poker community.
Mike Postle Calls out Doug Polk
Even though there are so many accusations by big poker names, Mike Postle sticks to his claims that he is indisputably innocent.
A few days ago, Postle was interviewed by Mike Matusow in his podcast "The Mouthpiece" that's divided into two parts. In the first part, Postle starts at 28:18, and in the second part, you can hear him from 17:57.
Postle did avoid some of the questions asked and mentioned that the amount he is said to have won is not correct. He also used this opportunity to call out Doug Polk to confront him in a heads-up match, mentioning that he is one of the best poker players in the world and highlighting his sparkling poker past.
Polk, however, decided to pass on Postle's offer but mentioned that Postle is welcome as a guest on his online show to defend his name.