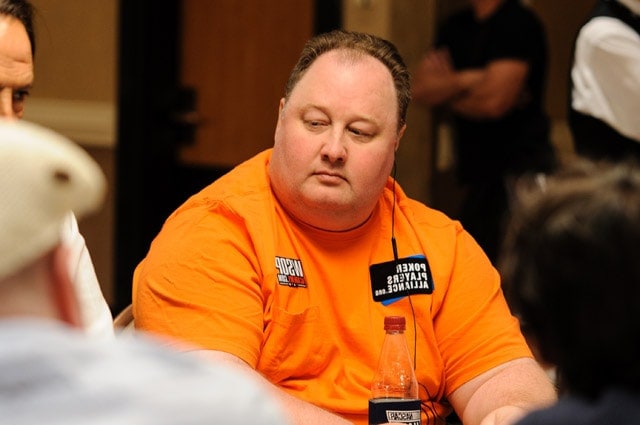 Greg "Fossilman" Raymer
Greg "Fossilman" Raymer (so nicknamed because of his hobby of collecting fossils) overcame a then-record field of over 2,500 players to win the 2004 World Series of Poker Main Event and a $5 million first prize. He's probably most recognizable for wearing glasses with holographic reptilian eyes to cover his face from potential reads.
He has, inevitably, been compared to 2003 WSOP Champion Chris Moneymaker as they both seemingly came from nowhere to win the Main Event after qualifying through a Poker Stars satellite. Unlike Moneymaker, however, Raymer had previously cashed in a WSOP event and had plenty of live poker hours under his belt.
Humble beginnings of Greg Raymer
Raymer was born in 1964 and grew up in Lansing, Michigan and Clearwater, Florida before graduating from the University of Minnesota Law School in 1992.

He became a patent attorney and his work took him to Connecticut in 1999 where he began playing poker at the nearby enormous Foxwoods Resort Casino. It was at this time that "Fossilman" developed an internet presence from his regular postings on poker strategy forums.
After winning a modest prize for his efforts in a 2001 Omaha WSOP event it took Raymer 3 more years to qualify for the Main Event via a $160 satellite.
The online poker site has received a large amount of publicity for representing 2003-2005 winners Chris Moneymaker, Greg Raymer, and Joseph Hachem. In fact, Poker Stars allegedly sent 25% of the total entrants in the 2005 Main Event.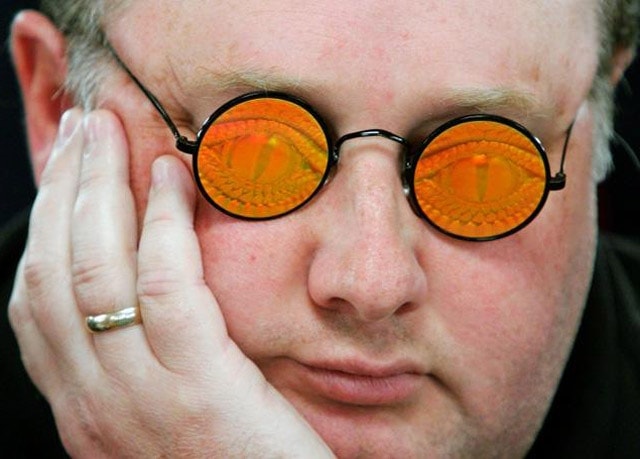 Raymer's path to Main Event victory
Playing an excellent week of poker in 2004, Raymer outlasted the 1995 Main Event winner Dan Harrington who was making a back-to-back final table appearance (finished 3rd in 2003) and eventually outplayed David Williams to capture the $5 million prize.
Returning with his holographic glasses and worldwide respect from the poker world, Raymer came 24 players short of defending his World Champion title in 2005. After suffering a brutal bad beat on the river, his chip stack was crippled and he exited the Main Event shortly thereafter with over $300,000 for his efforts.
Well-liked by both poker fans and players, the former patent attorney is talkative, friendly, and supportive at the table. After being berated by Mike Matusow in the 2004 Main Event, Raymer kept his cool and later busted out "The Mouth". "Fossilman" has become somewhat of a poker ambassador, welcoming interviews and public events to promote the game. He has been an all-around professional Champion while still remaining down-to-earth and identifiable.
In my opinion, one of Raymer's most noble accomplishments is being able to stay home with his wife and daughter rather than choosing the constant travel of the live poker tournament circuit.
Life after WSOP
Raymer's achievements on the felt led to him becoming a part of the original PokerStars Team of WSOP champions. He had been the part of the team up to 2011, when his sponsorship contract was discontinued.

Apart from his 2004 Main Event victory, his most notable accomplishment was finishing 3rd in the $40,000 2009 WSOP 40th Anniversary Event, which netted him $775,000. His total live earnings amount to more than $7.5 million.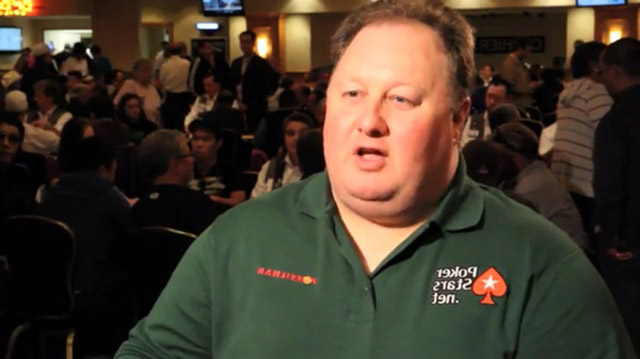 In an interview from 2014, Greg Raymer shared his thoughts on the past decade of his life and his views of the modern poker. He explained that it was great how the Internet made poker resources much more available to everyone, helping those willing to learn to progress much faster.
On the other hand, though, this is not so good for the professionals who try to make living playing the game, as it makes their lives much more difficult.
Greg Raymer controversy
In 2013, the former WSOP champion was arrested as a part of prostitution sting. As it often happens, in the days after the arrest, a lot of misinformation and distorted truths were flying around, tarnishing his image.
Eventually, the champ came out and explained the whole situation in an exclusive interview for PokerNews.
Raymer explained his position that he had nothing to be ashamed of, as he believed that these were the sorts of crime that he believed should never be prosecuted.
As he put it, "if you are an adult and you're only doing things with other consenting adults, then I really don't think the government should have anything to say."
However, he did admit that what he had done was disrespectful to his wife, Cheryl.
Case sentencing
The case never went to court, as "Fossilman" agreed to do some volunteer work and see a therapist in exchange for dismissal of charges. Since he was already involved in volunteering, the first part was easy.
As for the second part, Greg Raymer explains it was something that had to happen anyway in order to repair the relationship and the broken trust between him and Cheryl. What was the most important to him at that point was avoiding any more negative publicity, which was not helpful at all.
"Fossilman" was able to put his past behind him and although he did not have any big results lately, he has been a regular fixture in WSOP events and Heartland Poker Tour tournaments and it is only a matter of time before Raymer adds another big score to his poker resume.
A lifelong poker player who moved online in 2004, Josh founded Beat The Fish in 2005 to help online poker players make more-informed decisions on where to play and how to win once they got there. He hopes to counter the rampant dishonesty in online gaming media with objective reviews and relevant features. Tech nostalgic. Fondly remembers the soup avatar at Doyle's Room.