The Underrated Brilliance of Poker's Dan Harrington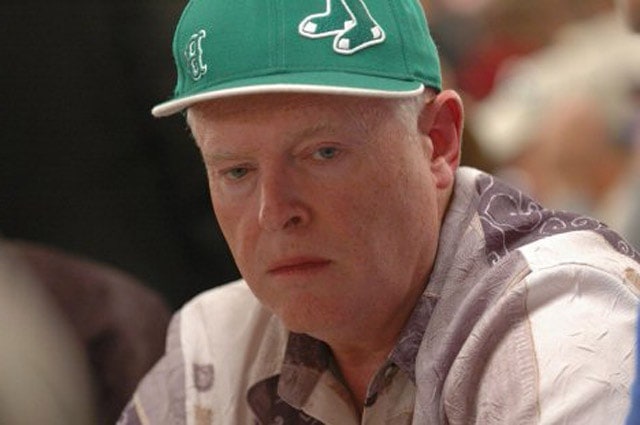 Dan Harrington, the 1995 WSOP Champion, is perhaps best known to the new generation of poker players for his 3 best-selling strategy books, his now-famous green Red Sox cap, and back-to-back WSOP final table appearances this decade.

Besides poker, Harrington has been a master at various skill games for over 35 years.
Ironically nicknamed "Action Dan" because of his tight-aggressive style, Harrington has also excelled as a top backgammon and chess player. His background in law and finance has also allowed him to be monetarily successful outside of the poker world.
Harrington Learns the ropes
Harrington learned the ropes professional poker at the now-legendary Mayfair Club in New York. In the 1980s, Harrington competed at the club against the future poker stars like Howard Lederer, Steve Zolotow, and Erik Seidel.
Taking his time to make it to the big games in Las Vegas, Harrington made the trek to the annual World Series of Poker in 1987 and came in 6th place in the Main Event.
Dan Harrington breaks out
After another 8 years, he truly made his mark on the poker world in 1995. That year, he won the WSOP Main Event for $1,000,000 and another preliminary no-limit event for another $250,000. As ESPN had begun to air the final table by that time, you can occasionally find the dated footage being aired on ESPN Classic.
He wanted everyone the entire table to split
Apparently, Harrington tried to convince everyone at the final table to split up the prize money and take his investment counseling. Harrington saw this as an opportunity for all of them to get a nice lump sum of money, which they could then use to invest wisely and become rich.
Some didn't share this sentiment, however, and emphasized the fact that this was a unique opportunity to win a million dollars. As it turned out, this decision was favorable for Dan, as he ended up winning the whole thing, walking away with seven figures.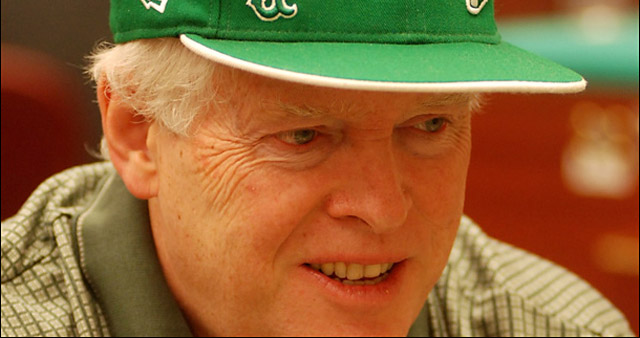 Harrington returns in the early 2000s
The combination of not competing in many poker tournaments and his other investments kept Dan Harrington out of the poker limelight for nearly a decade. That is, until poker exploded into the mainstream with ESPN's extensive coverage of the 2003 WSOP Main Event.
Harrington managed to exit in 3rd place in 2003, earning $650,000 and leaving Sammy Farha and Chris Moneymaker to battle it out for the title. With over 800 participants, that finish alone was an accomplishment.
Back-to-back in 2004
However, he managed to defy the odds and returned to the final table in 2004 in a then-record field of 2,500 players. He finished 4th and earned another $1,500,000 – more money than his win netted him 9 years earlier. Playing a conservative style against such a huge number of wild internet amateurs, back-to-back Main Event final tables in this era is close to impossible to achieve.
Many (including myself) consider these back-to-back final tables to be one of the best WSOP accomplishments to date.
In 2007, he had another seven-figure score. Harrington claimed the victory in the $10,000 Legends of Poker World Poker Tour event, earning more than $1,600,000. Two years earlier, in 2005, he finished second in another WPT event, the Doyle Brunson North American Championship, netting him a total of $620,000. Over the course of his career, "Action Dan" has cashed for a total of $6.6 million in live tournaments.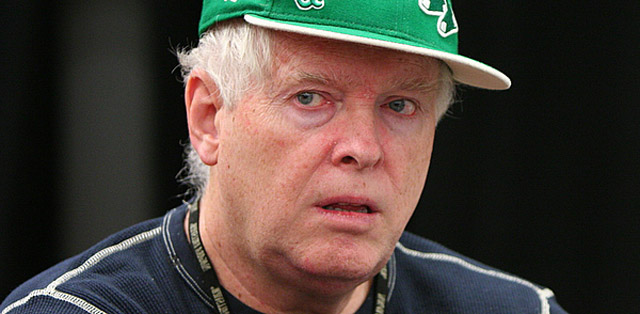 Dan Harrington's Books
Following his WSOP performances, Harrington co-authored 3 best-selling tournament strategy books titled Harrington on Hold'em 1, 2, and 3.
These are extremely detailed manuals and are widely considered to be some of the best books written on no-limit tournament strategy. His books don't rely as much on mathematical calculations as they do on playing the player and utilizing the power of position.
This made them different than what was already on the market and made them into some of the definitive manuals on poker tournament strategy.
A lifelong poker player who moved online in 2004, Josh founded Beat The Fish in 2005 to help online poker players make more-informed decisions on where to play and how to win once they got there. He hopes to counter the rampant dishonesty in online gaming media with objective reviews and relevant features. Tech nostalgic. Fondly remembers the soup avatar at Doyle's Room.