What is the Hammer of Future Bets?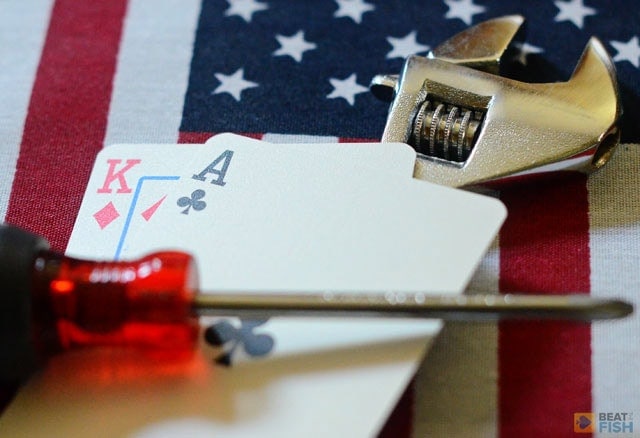 Perhaps an overlooked concept, the "hammer of future bets" is important to keep in mind while a no-limit Hold'em hand is playing out.
I believe that David Sklansky and Ed Miller coined the actual "hammer of future bets" term in their 2006 book No Limit Hold'em: Theory and Practice, but they're essentially giving a name to something that good no limit players already keep in mind.
"The hammer" would be the looming expectation in earlier betting rounds that there will possibly be large bets on later betting rounds.
When does the hammer of future bets come in play?
When you're the one facing the hammer you're usually heads-up and out of position with a mediocre hand. You have to fear what the next round holds if you continue with the hand.
When you're the one wielding the hammer, you show strength, are usually in position, and send the message that if your opponent continues to stay in the hand they will likely face large future bets.
While the hammer of future bets may seem obvious as hands progress it's important that you work backwards when you're in a questionable situation and realize when you're facing trouble. On the converse, you should recognize when to put this same pressure on weaker opponents.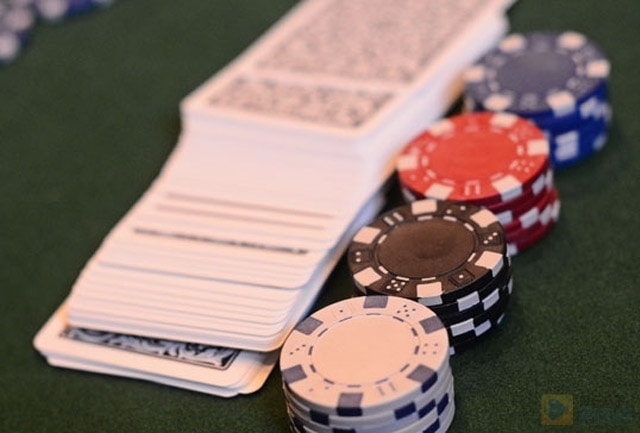 Let's take a look at a couple of examples and please keep in mind that I'm not trying to teach the "correct" play in each situation, but rather show how the hammer of future bets works and what you might do in similar situations.
Example hand when you're facing the hammer
Let's say you're playing a full $5/10 no limit Hold'em cash game and are on the small blind. You bought in for the table maximum of $1,000 and most of the table stacks are around that amount. You haven't been at the table long, but it is a fairly conservative group of players.
A player from early position whom you've seen take down a couple of small pots without showdown raises to $40. He has you covered. Everyone folds to you and you call with


While your holdings are somewhat slim this is the right type of hand to bust a big one with and one that you'll occasionally call with. It's also a very mediocre hand if you only hit top pair. If you're a beginner, you should probably avoid these situations, but if you're confident in your game you can open up your starting cards a bit.
You have plenty of money behind you and so does your opponent, meaning that $40 isn't a huge investment. Because he's raising from early position, you expect him to have a strong hand (perhaps a big pocket pair, AK, or AQ) and thus will be willing to play a big pot.
Everyone folds and the pot is $90. The flop is:



Here comes the hammer
You do have top pair, but is it any good? You're out of position against the pre-flop raiser who may already have a larger pocket pair or a better kicker. You could make a bet and fold if raised or concede on the turn if called, but let's say that you check instead. Your opponent bets out $100.
This is where the hammer of future bets comes into play.
While it may only cost you $100 to call with top pair on the flop you're facing the threat of larger pot-sized bet on the turn. You should be looking ahead and deciding if this is a hand that you want to play a big pot with. If it were me, I wouldn't want to.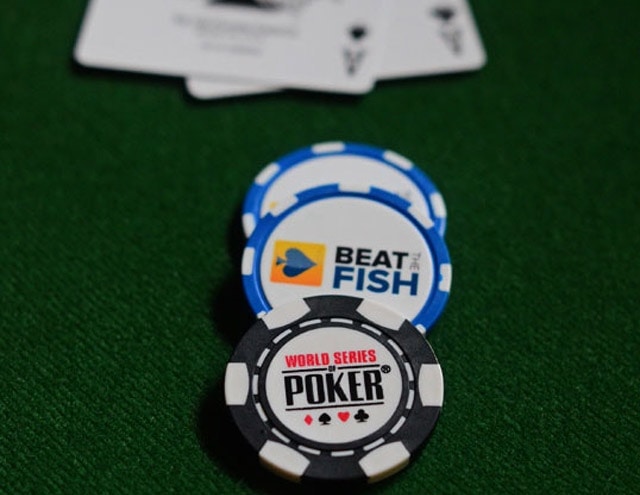 The fear of being out of position and against a player who has shown strength should make you wary here.
More trouble on the turn
Let's say that you do call the $100 and see the turn of:

The pot is already $285 and you probably have to check again. When your opponent bets out another $285 you should really be thinking about dumping the hand. While you might like the hand to go to showdown there are no guarantees that it will. You're still facing the threat of more action on the river.
You would have to call $300 more just for the chance of winning an extra $300.
This hand faces the danger of becoming much larger than you'd like it to be. Save the big pots for your really big hands.
While this may be an easy strategic example one of the main reasons you don't want to get involved out of position against a strong opponent is the hammer of future bets.
DON'T
...spend another penny on yet another poker book.
I'm giving away my 6-part course if you download it in the next 24 hours.
"The whole PDF on the Beat The Fish guide was absolute gold for me. Very impressed, has really made a difference to how I play my game from when I first started. Definitely built up my confidence in the game and helping me to stop spewing off chips." -Dylan Walsh
Reversing who you play in this hand
Let's reverse the above hand and say that you're the early position player and that you do, in fact, hold A-Q.
Here, you might wish to slow down on the turn because of the hammer of future bets. As observant players will keep this concept in mind, you may be able to extract a larger bet on the river from your opponent because he now knows the price of a showdown and can't face any future bets.
You're making the bet on the river where it's more likely to be called in this situation.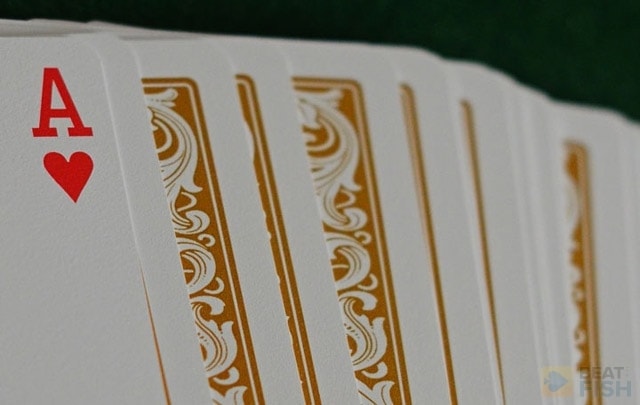 Wielding the hammer of future bets
Another example can occur in that same $5/10 no limit game. This time, you've worked your stack to about $1,200 – just above the table average. From under the gun, you pick up: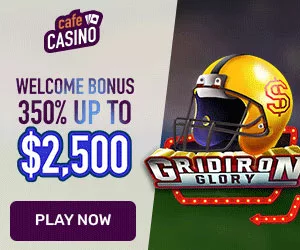 You raise to $30. It may be a small raise, but you're mixing up your game and varying your bet size to keep your opponents from getting an easy read on your hand. Both the button and big blind call and they have both been loose and wild players. The flop comes:



Post-flop betting
Besides a freak two pair or a set, you probably have the best hand at this point. The big blind checks and you bet out $100. While either of your opponents could be slowplaying a monster they have been fairly aggressive so a mere call probably wouldn't indicate strength.
You've also seen the button play a good number of flush draws so if he just calls you feel like he could easily be on the diamond draw.
Observant players with 2 diamonds will realize that the hammer of future bets comes into play here. While you might be getting almost 2:1 odds on drawing, there is no guarantee that you'll be paid off if/when you hit. You'll also be facing future bets if your diamond doesn't materialize.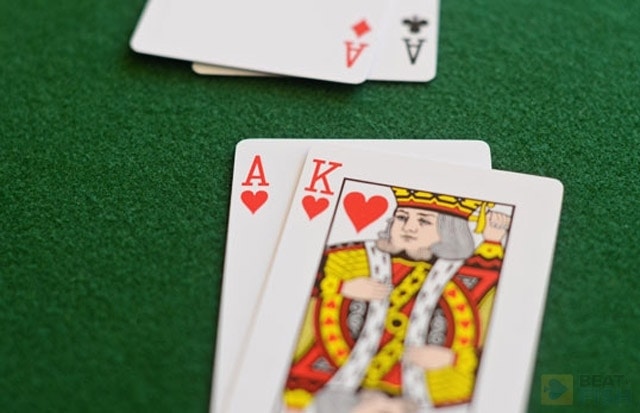 While his call would be worthwhile if he could certainly get all your money in the pot with a completed flush the draw is so obvious that this is likely not the case. Because the turn will certainly not give him a free draw if a diamond doesn't fall the threat of playing a big pot with two more cards to come should discourage the call.
Even if you don't have the A-K here, reading an opponent for a weak hand should encourage you to make a good bet on the flop and/or turn to get observant opponents to fold for fear of future bets.
Start thinking about future betting rounds instead of just the current one
Again, it is never too early in a no limit hold'em hand to be thinking about the direction that the pot is taking. If you have a questionable call try to keep in mind all possible factors including the hammer of future bets that makes your mediocre hand look less appealing.
At the same time, look for ways to exploit your opponent's fear of future bets by letting him call your river bet to end the action.
Josh is one of the world's most respected online gambling experts. He has been featured on outlets such as CardPlayer, the World Poker Tour, Google News, and Forbes. Josh has nearly 20 years of experience reviewing poker rooms, casinos, and online sportsbooks. He launched Beat The Fish in 2005, which has been peer-certified as a trustworthy gambling portal. Josh's proven systems and extensive knowledge of the iGaming industry have been used by thousands of online bettors to make more informed decisions.