Legit Online Casinos Accepting PayPal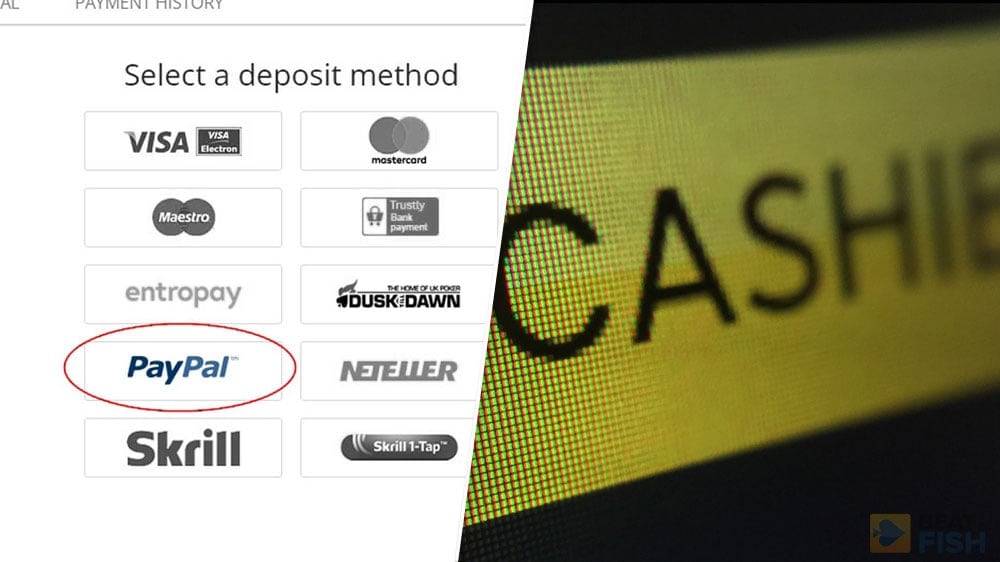 The online casino industry is growing at a rapid pace and gaming operators are always looking at new ways, such as accepting PayPal, to stand out from the competition. Most online casino operators look at providing players with multiple banking options to facilitate seamless deposits and withdrawals.
PayPal is a global payment processor widely used across the world and there are a number of online casinos that offer PayPal as a standard deposit option.
While PayPal is widely popular throughout the world and is reported to have a subscriber base of over 200 million users, online casinos can be reluctant to add PayPal to their list of banking options.
In this article, I'm going to cover:
Who the legit casinos are who have added PayPal for their players
Why PayPal is the best casino deposit method you can get
Which casinos accept PayPal right now from your country
Only the Best Casino Sites Accept PayPal
If there is one thing that can be frustrating for PayPal users it is the fact that so few online gambling sites accept PayPal. This is especially true for online gamblers that live in the United States, Canada, and Australia.
This is mainly due to the laws in these countries that place restrictions on payment processors and banks from performing gambling transactions.
From a player's standpoint, it's a good sign that a prospective casino has gone through the extensive effort to be approved by PayPal.
For those who live in other regions like the UK, Sweden, Portugal, Germany, Belgium, Austria, and many other European countries, there are several PayPal-friendly online casinos.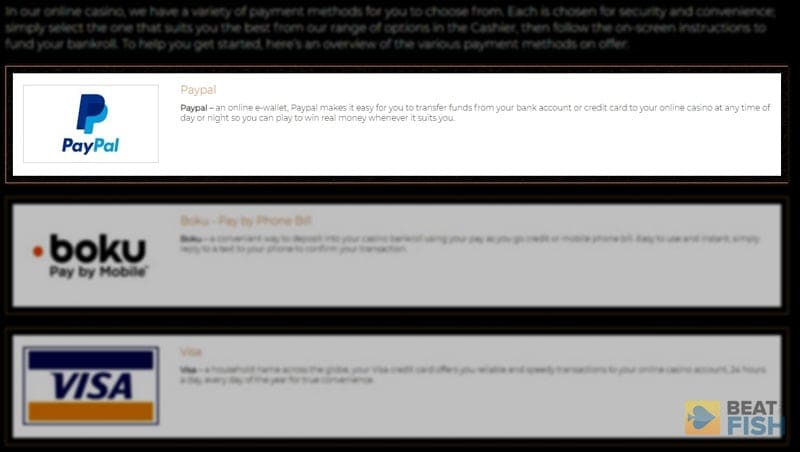 USA Casinos
Online gambling is only legislated in the states of Nevada, New Jersey, Delaware, and Pennsylvania.
Hence there are very few online casinos offering services to US based players and none of these casinos allow US players to make deposits or withdrawals via PayPal.
If you're in the United States and are looking for an easy deposit method such as PayPal, I would recommend Ignition Casino, Planet 7 Casino, or Slots.lv. None of them offer PayPal, but their credit card acceptance rates are very high.
Benefits of PayPal Online Casinos
There are plenty of reasons why people prefer to play at PayPal online casinos. For starters, this payment processor has a strong market reputation and has been around for a long time, which means that it has a wide user group.
Many online casino players already use PayPal and it's only natural for them to look at online casinos who have PayPal as a banking method.
Player Protection
Using PayPal isn't like forking over cash. PayPal customers enjoy buyer protection that ensures that users don't get ripped off. A very good dispute resolution process is available and claims are usually resolved in the player's favor.
Online Security
The system that PayPal has in place is strictly regulated and adheres to some of the highest standards in the world. They have European banking licenses and transactions don't reveal any personal information to an online casino beyond an email address. All personal information is protected using modern encryption.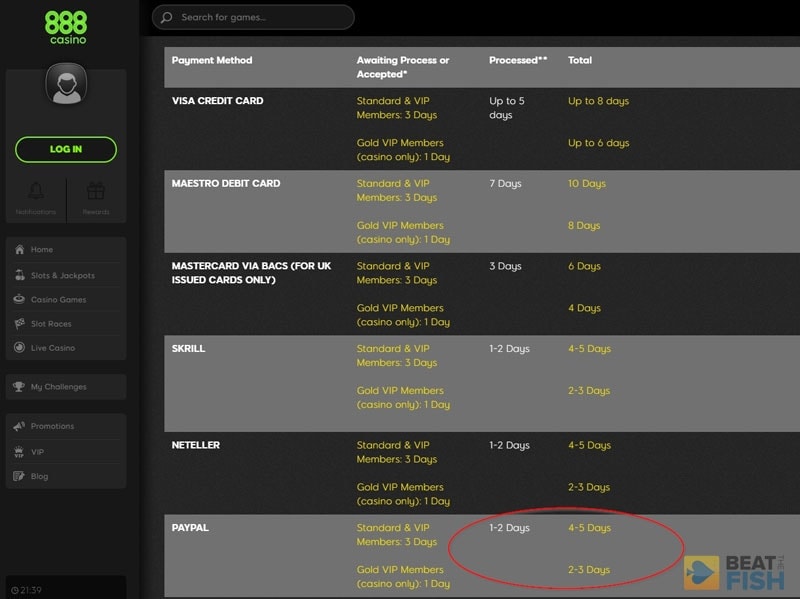 Very Fast Payouts
One of the benefits of PayPal deposits is that they are instant so players can jump right into the action. Players who make PayPal deposits at online casinos are also usually eligible to take advantage of valuable bonuses and promotions.
PayPal withdrawals are usually processed instantly by the casino and it only takes a couple of mouse clicks to then have those funds transferred into your bank account.
Online Casinos Accepting PayPal Deposits
Those players who live in areas such as Europe have quite a lot of options to choose from when looking for an online casino that accepts PayPal.
Some of the most popular European casino markets for PayPal include the UK, Ireland, and Germany. 888 Casino currently offers PayPal to the most territories, by far.
If you're looking to get into a bit of live dealer action, every casino listed on this page also has a live casino. Aside from being licensed and accepting PayPal, most of these casinos have some great bonuses and other incentives.
How To Deposit Using PayPal
Once you've signed up with a reputable PayPal Online Casino, you can go on to fund your online casino account in a couple of simple steps.
Log into the online casino site and click on the "Deposit" or "Banking" button which is usually predominantly displayed near the top of the page. You will then have to select "PayPal" as your payment method and then enter the amount of your deposit. Trada Casino currently has the lowest minimum PayPal deposit at only $5.
After you submit your PayPal deposit amount, you will be redirected to PayPal.com where you sign in and verify the transaction. When you complete your first deposit via PayPal, you will find that your online casino account reflects the amount deposited.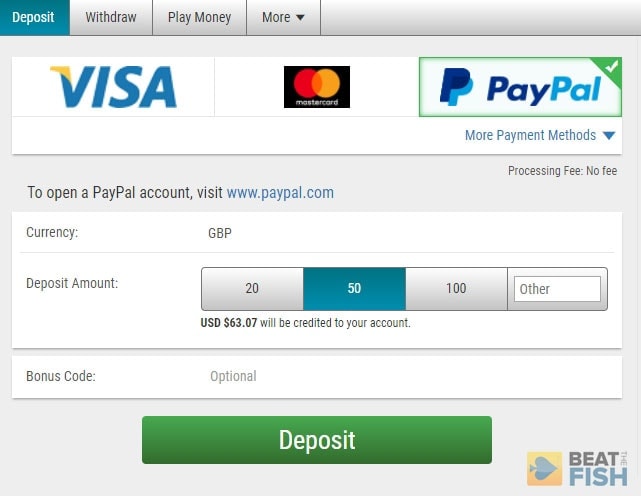 This will allow you to place bets on different online casino games. When your deposit amount is running low, you will be notified and will have to make another PayPal deposit.
Most online casinos will give you the option to select PayPal as your default banking method. Some online casinos automatically set your default payment option based on the first transaction you carry out. The next time you are about to make a transaction at the online casino, you will automatically be directed to PayPal for payment.
How To Withdraw from Casinos Using PayPal
Players who would like to make a withdrawal from their online casino account using PayPal will have to once again go to the banking page and click on 'Withdrawal'. They will have to enter the amount they wish to withdraw and enter their PayPal information to complete the withdrawal.
PayPal withdrawals are usually processed instantly but the overall processing time will be determined by the online casino as they will have to verify your withdrawal request. Do note that there are transaction charges as well as currency conversion charges associated with PayPal.
To find out more, you can reach out to the online casino's customer support team or check PayPal for a list of transaction fee charges.

PayPal Transaction Fees
Transaction Charges
PayPal does not impose a flat transaction fee for all users. Instead, the payment processor levies different charges based on each country it operates in. To find out the exact charges that you will have to incur for using PayPal in your country, you will have to visit the official PayPal website.
PayPal generally does not charge any fees for making a payment but does charge a rather high fee for receiving payments. Do keep this in mind before making a withdrawal from an online casino.
Currency Conversion Charges
If you're playing at an international casino which does not accept your local currency, you will have to convert your currency to complete the transaction. PayPal currency conversion fees can often be very high which could result in your losing a lot of money, especially if the withdrawal is large.
To avoid this, you will have to be more specific in your search and find an online casino that accepts PayPal as well as your local currency.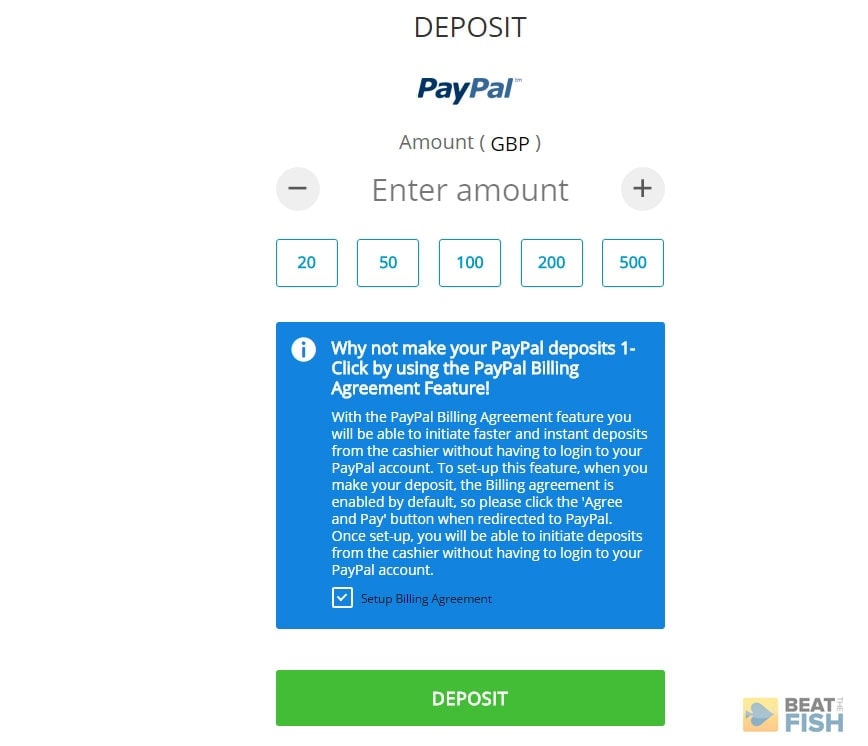 List of PayPal Accepted Casinos by Country
You will find that there are a number of countries that don't accept PayPal because of their respective regulations. For instance, most Latin American countries are not allowed use PayPal and hence you will struggle to find a PayPal friendly casino in Latin America.
My research shows that there are around 19 countries that currently have online casinos that accept PayPal payments. The United Kingdom tops the list for the most number of online casinos that accept PayPal.
Here is a list of casinos that accept PayPal by country:
Australia: 4 Casinos   
Austria: 14 Casinos  
Belgium: 1 Casino  
Brazil: 1 Casino  
Canada: 2 Casinos
Denmark: 8 Casinos  
Finland: 12 Casinos  
France: 1 Casino  
Germany: 16 Casinos  
Gibraltar: 1 Casino  
Greece: 2 Casinos  
Ireland: 19 Casinos  
Italy: 10 Casinos  
Netherlands: 1 Casino  
Portugal: 9 Casinos  
Russia: 2 Casinos  
Spain: 7 Casinos  
Sweden: 13 Casinos  
United Kingdom: 38 Casino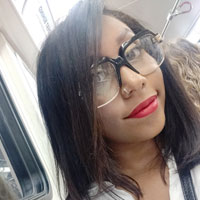 Bethany graduated from York University with a degree in Professional and Creative Writing in 2009, and quickly jumped into life as a blogger. With a passion for all things gaming, she has worked as a writer in the casino market for almost 10 years. Bethany joined the Beat The Fish team in 2018, contributing comprehensive reviews, cryptocurrency features, and gaming news.