Poker Sites Accepting Ethereum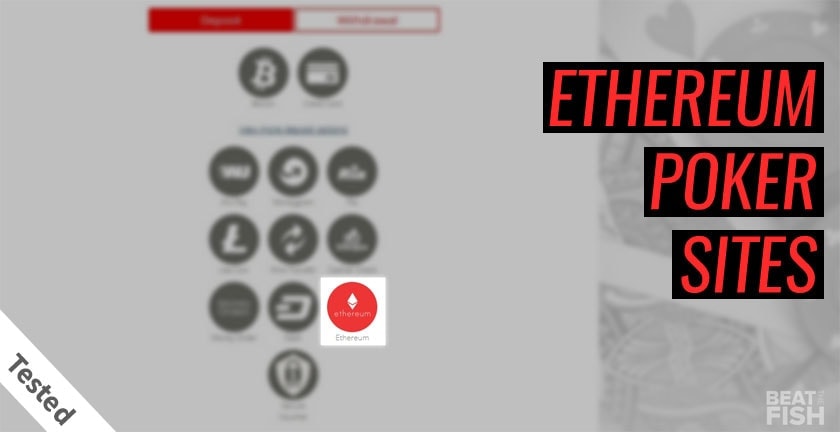 The world of cryptocurrenices may have started its life with Bitcoin , but things have changed quite significantly over the past several years with more altcoins added to the fold. Some of them have actually managed to grow quite big and popular, and Ethereum definitely belongs to this group.
With more people owning and using Ethereum, the list of Ethereum poker sites has also been growing. These days, there are quite a few poker rooms accepting ETH and this article will explain everything you need to know to get started and introduce you to how it all works.
Introduction to Ethereum Poker
When cryptocurrencies, i.e. Bitcoin, had first appeared, people were quite reluctant to accept them, as there was a general lack of knowledge and an air of insecurity surrounding the whole thing. However, as things turned out pretty well for Bitcoin, it made way for other cryptocurrencies such as Ethereum to take the stage.
If you're interested in getting started with Ethereum online poker, the good news is, it will only take you a few minutes to get involved.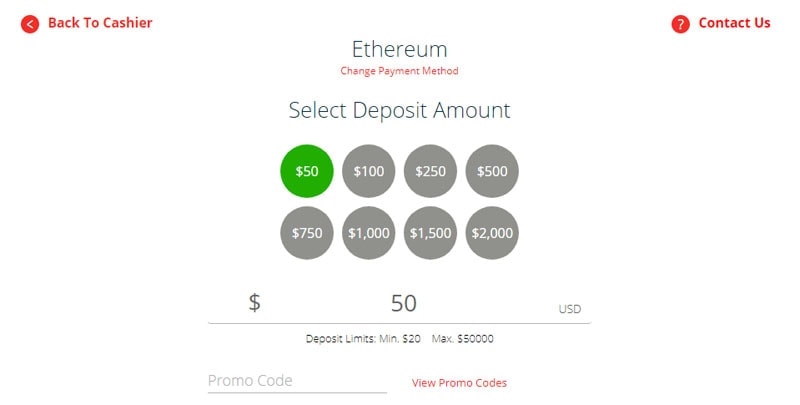 The first thing you need is some Ethereum or Ether, which is what the cryptocurrency based on this technology is actually called. If you have some experience with Bitcoin poker, none of this will be new to you, as the process is very similar.
If you are new to the whole idea of cryptocurrency online poker, you'll need to open an Ethereum wallet to get started. Popular Ethereum software wallets include MyEtherWallet, Exodus, or Jaxx. You can also use a hardware wallet such as Ledger Nano S or Trezor. Then, you'll need to purchase some Ether to use for your deposit.
This can be done via any number of major cryptocurrency exchanges such as Kraken or Gemini (I don't recommend Coinbase for a number of reasons which you can read all about here), which let you use fiat currency or other cryptocurrencies to purchase Ether.
Finally, you'll need to follow steps explained by your Ethereum online poker site of choice to get Ether from your wallet to your cashier.
What's the difference between Ethereum and Bitcoin?
Seeing how Bitcoin is by far the most popular of all cryptocurrencies, you might be wondering why you'd even want to use Ether to play poker and what upsides there are to doing so. A detailed explanation would go beyond the scope of this article. You can find more info about it in the references section.
Briefly, however, Ethereum could be described as the next level of the blockchain technology application. From a strictly utilitarian point of view, Ether transactions are also much quicker, cost less in fees, and are confirmed within seconds, while Bitcoin transactions can take up to an hour.
The best Ethereum poker sites
Ethereum was established a few years ago and today, it is definitely one of the leading cryptocurrencies alongside Bitcoin. For that reason, a number of crypto online poker sites , especially the ones catering to US players, have started accepting Ether.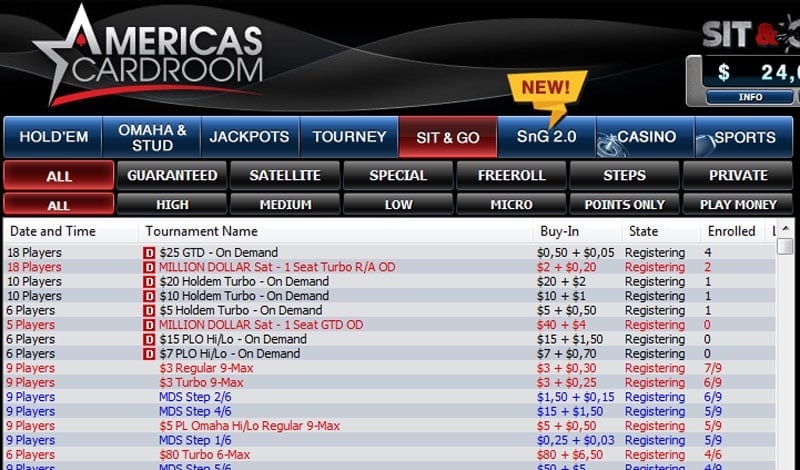 Where to play ETH poker?
As mentioned, a majority of online poker rooms accepting ETH are the ones also accepting US players. These rooms have a strong motivation and a number of reasons to offer as many cryptocurrencies as possible to make things simpler for their players.
These sites also accept a number of other, more traditional banking methods such as credit and debit cards, e-wallets, and prepaid cards.
Ethereum online poker was born out of necessity and also as a convenience for players not able to make deposits and withdrawals using traditional methods. This pertains primarily to poker players from the US, whose options are quite limited.
Not surprisingly, some of the leading sites catering to the US markets are also the ones leading the cryptocurrency revolution. Some of them have started accepting quite a few altcoins, Ethereum being among the top ones. Leading Ethereum poker sites at the moment include:
These are some of the most popular specialized Ethereum gambling sites. Still, it's quite a rarity, so we'd highly recommend checking out the sites listed above.
One thing all of these sites except for the specialized ones have in common is the fact they don't offer actual poker games in Ether. Instead, players can deposit using Ethereum but the deposit is then converted into the main currency of their account. This is because these rooms don't have all the required resources to offer games played in all the different cryptocurrencies as of yet.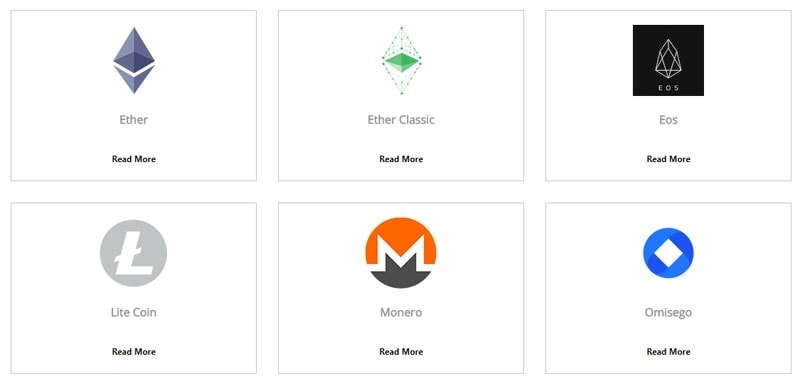 At the same time, this also means that players depositing with Ethereum can get involved with all the games offered on the site, from cash tables to various types of tourneys like satellites and freerolls. There are no restrictions whatsoever once your deposit goes through and the money appears in your cashier.
Frequently Asked Questions
✅ How does Ethereum Poker work?
Ethereum Poker is a type of online poker game that runs on the Ethereum blockchain. It's powered by smart contracts, which are self-executing computer programs that are stored on the blockchain. You play poker using cryptocurrency rather than traditional (fiat) currency.
✅ What are the benefits of playing poker with Ethereum?
Ethereum Poker is provably fair, meaning that the game's outcome is determined by a random number generator (RNG) that is cryptographically secure and cannot be manipulated by players or the house. It's also more secure than traditional online poker, as all transactions are stored on the blockchain and cannot be hacked or tampered with.
✅ How long does it take for deposits and withdrawals to be processed?
Ethereum Poker is faster than traditional online poker games, as transactions are processed almost instantly on the blockchain. So, while many traditional online poker sites can take up to a week to process withdrawals, you don't have to wait to access your winnings when playing with Ether.
✅ How is playing poker with ETH different from playing with traditional currencies?
There is no real difference between the actual gameplay of playing on an Ethereum poker site and a traditional one. Both types of sites offer Texas Hold em and PLO cash games and tournaments while providing a wide range of bonuses. The main difference lies in the type of currency you can use to make a deposit.
Best Sites for ETH Poker
Ethereum is much more than just a cryptocurrency. It is a full-scale technology that facilitates smart contracts and opens numerous interesting options in various fields.
Online poker is one such field and there are actually a couple of online poker projects based purely on the Ethereum technology.
Virtue Poker
Virtue Poker is currently the largest online poker project based entirely on the Ethereum blockchain technology.
The team behind the room strives to create a fully decentralized poker platform based on smart contracts, offering players a completely safe and provably fair environment where they don't have to worry about games being rigged or fixed in any way.
Although the project is still being developed, Virtue Poker has already signed quite a few big poker names, such as Phil Ivey, Dan Coleman, and Brian Rast.
Pokereum
Pokereum is another ETH online poker platform currently under development. The site is based on the same premise as Virtue Poker, but it seems that it doesn't have the same kind of resources to make the push just yet.
That said, their web-based client is already available in demo mode on their site so you can check it out if you're interested in what's all the fuss about these new Ethereum poker sites.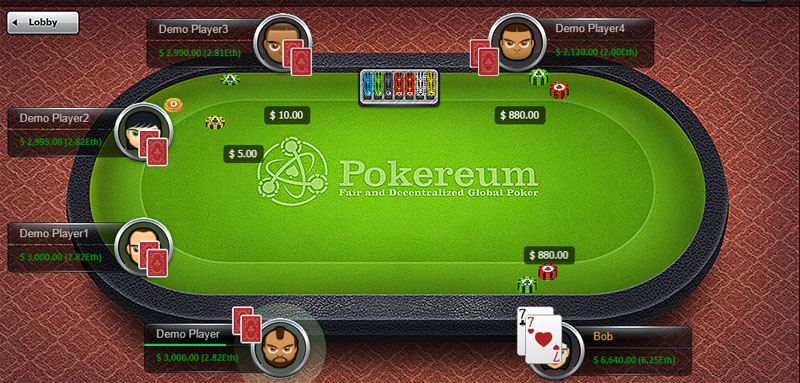 ETH Poker Benefits
There are several pros to using Ethereum for online poker. So, when it comes to choosing which cryptocurrency to use when playing poker online, you should consider Ether.
Faster transactions and reduced fees
One of the most prominent benefits of Ethereum Poker is its ability to process transactions at lightning speed. Traditional online poker platforms often rely on banks and other financial intermediaries to facilitate transactions, which can result in lengthy delays and exorbitant fees. 
In contrast, Ethereum Poker transactions are processed directly on the blockchain, bypassing intermediaries and enabling players to deposit and withdraw funds almost instantaneously.
Moreover, the fees associated with Ethereum transactions are typically much lower than those charged by banks and payment processors. This means that players can enjoy a more cost-effective and hassle-free online poker experience, with more of their winnings going directly into their pockets.
Anonymity and security
Another significant advantage of Ethereum Poker is the increased level of anonymity and security it provides. Due to the decentralized nature of the Ethereum blockchain, personal information is not required when creating an account or making transactions.
This allows players to maintain their privacy and protect their sensitive data from potential hackers or identity thieves.
Additionally, the use of smart contracts ensures that funds are securely stored on the blockchain and cannot be tampered with or misappropriated by malicious actors. So, users can rest assured that their funds are safe and their poker games are free from interference.
Fairness and transparency
Perhaps the most compelling benefit of Ethereum Poker is its commitment to fairness and transparency. The use of smart contracts and the decentralized nature of the Ethereum blockchain ensures that all transactions and game outcomes are recorded permanently and publicly.
As such, players can easily verify the fairness of each hand and track the flow of funds throughout the platform.
Furthermore, Ethereum Poker platforms are built using provably fair algorithms, which allow players to independently verify that the outcomes of each hand are truly random and unbiased. This level of transparency is virtually unheard of in traditional online poker and represents a major step forward for the industry.
Is Ethereum Poker Legal?
While Ethereum poker is a relatively new phenomenon, it combines two areas of law that have been widely debated and scrutinized: online poker and cryptocurrency regulations. As a result, the legal aspects can be complex and multifaceted, with various factors coming into play depending on your location and the specific platform you are using.
The Legality of Online Poker
In many countries, the legality of online poker is still a matter of debate, with some jurisdictions explicitly legalizing and regulating the activity like in the UK, and others taking a more restrictive stance.
For example, in the United States, the legality of online poker varies from state to state, with some states like Nevada, Delaware, and New Jersey having legalized and regulated online poker, while others have not.
In the European Union, individual member states have their own regulations, with some countries like the United Kingdom and Spain having regulated online and mobile poker markets, while others like Australia have more restrictive approaches.
The Legality of Ethereum
The legal status of Ethereum and other cryptocurrencies is similarly varied across different jurisdictions. Some countries, like Japan and Switzerland, have embraced cryptocurrencies and implemented regulations to support their use, while others, like China and Russia, have enacted strict controls or outright bans.
In the United States, the legal treatment of Ethereum and other cryptocurrencies remains somewhat uncertain, with regulatory agencies like the Securities and Exchange Commission (SEC) and the Commodity Futures Trading Commission (CFTC) having taken different stances on the matter.
What Kind of Games Can You Play Using Ether?
Ethereum poker sites offer you the chance to play various poker tournament variants and cash games. In many instances, however, you'll also be able to find slots and table games – and the odd site, like Bovada will even have a sportsbook.
Poker Variants
No-limit Hold'em and Pot limit Omaha are among the most common games that you'll find at Ethereum poker sites. Surely, you'll familiar with the rules of these games, but just in case you're not:
In Texas hold'em, players are each dealt two hole (or pocket) cards and must make the best five-card hand using the community cards. Betting rounds occur before the first three community cards are dealt, as well as on the flop, turn and river. The player with the best hand at the end of the sequence wins the pot and the chips are added to their stack.
In Omaha, the same gameplay occurs; however, players are dealt four cards. Players must use two of their cards, whereas Texas Hold'em doesn't have that same requirement.
Most of the poker games and tournaments you'll find at crypto poker sites are based on these two variants, but the popularity of more niche games is growing, like 8-or-better and mixed games.
Fast-fold poker and stud poker variants, where you make ante bets instead of using the dealer button to determine who posts the blinds, are becoming more popular online.
Ethereum Casino Games
Many Ethereum poker sites also function as online casinos. Although the range of games may be more limited, you'll find all of the traditional titles, like baccarat, blackjack and roulette.
It might be fun to play casino games to take a break from poker, but it's always important to know that there is a house edge when playing these titles.
While roulette has a house edge of about 5%, the house edge in baccarat ranges from 1.01% to 1.24%. So, make sure you choose wisely.
Slots
Along with table games, you're also likely to find slots at Ethereum poker sites. These straight-forward games offer instant gratification, and you don't have to think about pot odds, or whether or not you should bluff, call or fold. They come with a wide range of bonuses like free spins, increasing multipliers and progressive jackpots – so, you'll be spoiled for choice when browsing the slots lobby at an online casino.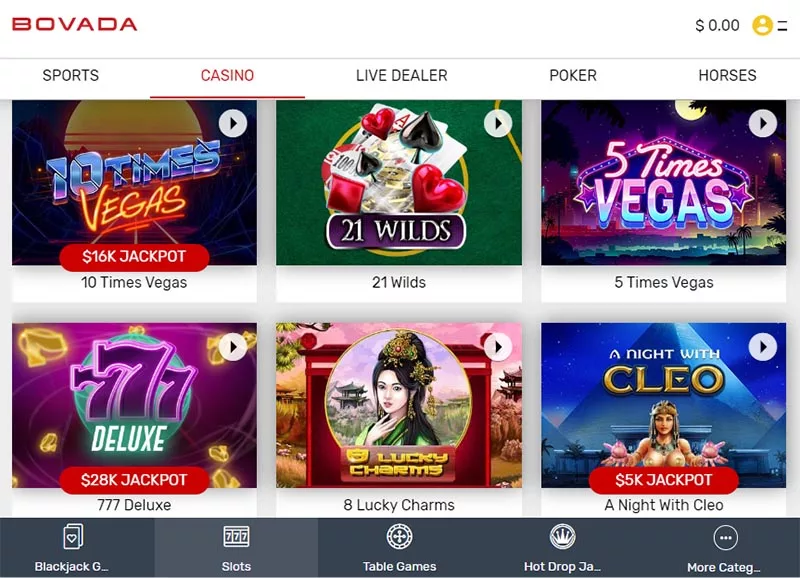 Tax Implications for ETH Poker Winnings
One of the key legal aspects of Ethereum poker that players should be aware of is the potential tax implications of their winnings. In most jurisdictions, gambling winnings are considered taxable income, which means that players are required to report their earnings to the relevant tax authorities.
This is true regardless of whether the winnings are in fiat currency, like USD or EUR, or in cryptocurrency, like Ethereum.
Determining the Value of Cryptocurrency Winnings
When it comes to reporting cryptocurrency winnings for tax purposes, one of the main challenges can be determining the appropriate value of the earnings. Given the volatile nature of cryptocurrencies, the value of Ethereum tokens can fluctuate significantly over time, which can make it difficult to accurately calculate the worth of your winnings at the time they were earned.
In some jurisdictions, tax authorities have issued specific guidance on how to determine the value of cryptocurrency winnings, while in others, players may need to rely on their own judgment or seek professional advice.
Potential Tax Benefits and Drawbacks
It is worth noting that there can be both benefits and drawbacks to using Ethereum for online poker when it comes to tax considerations. On the one hand, the anonymity and decentralization of cryptocurrencies can make it more difficult for tax authorities to track and assess winnings, potentially offering some level of tax relief for players.
On the other hand, the use of cryptocurrencies can also raise red flags with tax authorities, potentially leading to increased scrutiny and audits.
Promotions
Ethereum poker bonuses and promotions are incentives that poker sites offer to attract new players and keep existing ones engaged. These bonuses can come in various forms and sizes, but they all ultimately aim to provide players with an enhanced poker experience.
It's crucial to familiarize yourself with the different types of Ethereum poker bonuses and how they work. This knowledge will help you make an informed decision when choosing the best poker site for your needs and preferences.
Types of Ethereum Poker Bonuses
There is a wide range of bonuses available for players to take advantage of when making deposits with cryptocurrencies like litecoin, dogecoin, usdt, BTC, bitcoin and ether. These are the most common at crypto poker sites.
1. Welcome Bonuses
Welcome bonuses, also known as sign-up bonuses, are designed to attract new players to a poker site. These bonuses typically offer a percentage match on your initial deposit, meaning that the site will match a portion of the funds you deposit into your account.
For example, a 100% match bonus up to 5 ETH means that if you deposit 5 ETH, the site will give you an additional 5 ETH as a bonus, doubling your bankroll.
2. No Deposit Bonuses
No deposit bonuses are a popular type of Ethereum poker bonus that doesn't require you to make an initial deposit. These bonuses are typically smaller than deposit-based bonuses, but they allow players to experience the site without committing any funds.
To claim a no deposit bonus, you'll need to create an account and verify your identity. These can be quite rare in the crypto poker world, so be sure to keep your ear to the ground to ensure that you stay abreast of any no deposit offers.
3. Reload Bonuses
Reload bonuses are designed to reward loyal players who continue to deposit and play on a poker site. These bonuses work similarly to welcome bonuses, offering a percentage match on subsequent deposits.
Reload bonuses can be a great way to boost your bankroll and keep you engaged with the site.
4. Rakeback Offers
Rakeback offers are another common type of Ethereum poker bonus. Rake is the small fee that poker sites charge for hosting games, and rakeback is a percentage of this fee that is returned to the player.
Rakeback offers can range from 10% to 25% or more. At some sites, you might even be able to increase your rakeback percentage by claiming the ranks of their loyalty programs.
How to Find the Best ETH Poker Promotions
Not all Ethereum poker bonuses are made equal. Some are definitely better than others, so here are some tips for differentiating the best from the rest.
1. Be Discerning
Don't simply claim the first poker bonuspoker bonus you come across. Take the time to compare multiple sites and their bonuses to find the best deals. Look at the size of the bonuses, the terms and conditions and wagering requirements to make sure that they suit your gaming preferences.
2. Stay In Touch on Social Media
Some of the best online poker promotions aren't available to the wider player base. Sites will offer exclusive bonuses via email newsletters, as well as special offers that are only available to followers on Facebook. So, make sure you stay in touch with your chosen online poker site via all social media channels.
3. Join The Loyalty Program
Many Ethereum poker bonuses are reserved for regular players. To demonstrate that you make the cut, it's a good idea to join the loyalty program. As you climb the ranks, bigger and better bonuses will become available to you, along with higher cashback rates.
4. Consider Your Playing Style
Different types of bonuses may be more suitable for different players. For example, if you're a high-volume player, a generous rakeback offer may be more beneficial than a one-time welcome bonus.
So, is it worth trying?
Despite all the latest developments, some people are still quite skeptical about cryptocurrencies, and with all the market fluctuations and insecurity surrounding even the biggest ones, hardly anyone can blame them.
However, one good thing about most Ethereum online poker sites is the fact your Ether is usually converted to fiat currency the moment you deposit. This means you don't have to deal with any risks inherent to cryptos.
If pure Ethereum poker sites ever become a reality, however, there will be other things to consider. These sites will let you keep your funds and actually play games in Ether, which means you'll have to also accept the risk (and the reward) of having a part of your net worth tied in Ethereum.
When this time comes, it will be up to every individual player to make up their own minds about Ether and if they believe having a part of their bankroll invested in it is a +EV move.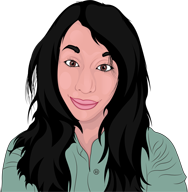 Bethany has been working in online gambling for over 13 years. She got her start in the industry as her first job after graduating from the Professional Writing Program at York University. Having written for many online gaming publications and worked with top casino operators, she has unique insight into the gambling market. Bethany maintains a personal interest in iGaming as she continues to play poker online as a hobby.