Online Poker Sites Accepting Ethereum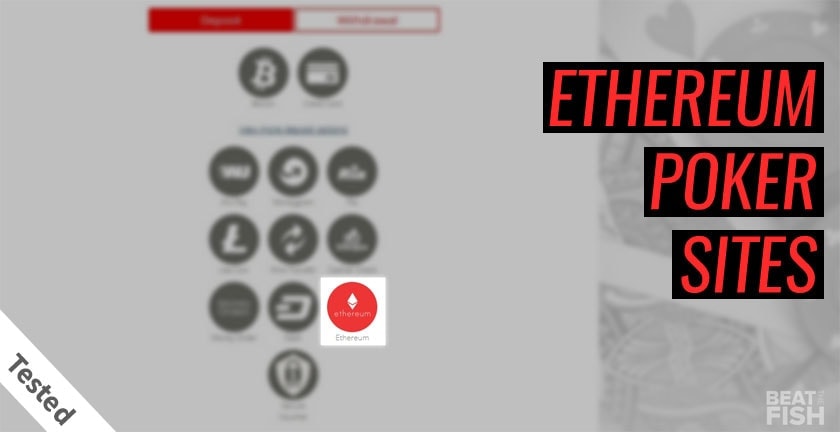 The world of cryptocurrenices may have started its life with Bitcoins, but things have changed quite significantly over the past several years with more altcoins added to the fold. Some of them have actually managed to grow quite big and popular, and Ethereum definitely belongs to this group.
With more people owning and using Ethereum, the list of Ethereum poker sites has also been growing. These days, there are quite a few poker rooms accepting ETH and this article will explain everything you need to know to get started and introduce you to the world of Ethereum poker.
Getting started with Ethereum poker sites
When cryptocurrencies, i.e. Bitcoin, had first appeared, people were quite reluctant to accept them, as there was a general lack of knowledge and an air of insecurity surrounding the whole thing. However, as things turned out pretty well for Bitcoin, it made way for other cryptocurrencies such as Ethereum to take the stage.
If you're interested in getting started with Ethereum online poker, the good news is, it will only take you a few minutes to get involved.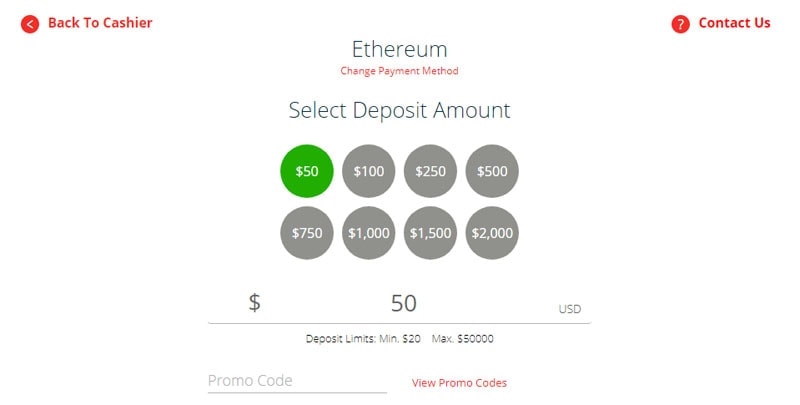 The first thing you need is some Ethereum or Ether, which is what the cryptocurrency based on this technology is actually called. If you have some experience with Bitcoin poker, none of this will be new to you, as the process is very similar.
If you are new to the whole idea of cryptocurrency online poker, you'll need to open an Ethereum wallet to get started. Popular Ehtereum software wallets include MyEtherWallet, Exodus, or Jaxx. You can also use a hardware wallet such as Ledger Nano S or Trezor. Then, you'll need to purchase some Ether to use for your deposit.
This can be done via any number of major cryptocurrency exchanges such as Kraken or Gemini (I don't recommend Coinbase for a number of reasons), which let you use fiat currency or other cryptocurrencies to purchase Ether.
Finally, you'll need to follow steps explained by your Ethereum online poker site of choice to get Ether from your wallet to your cashier.
What's the difference between Ethereum and Bitcoin?
Seeing how Bitcoin is by far the most popular of all cryptocurrencies, you might be wondering why you'd even want to use Ether to play poker and what upsides there are to doing so. A detailed explanation would go beyond the scope of this article. You can find more info about it in the references section.
Briefly, however, Ethereum could be described as the next level of the blockchain technology application. From a strictly utilitarian point of view, Ether transactions are also much quicker, cost less in fees, and are confirmed within seconds, while Bitcoin transactions can take up to an hour.
The best Ethereum online poker sites
Etheruem was established a few years ago and today, it is definitely one of the leading cryptocurrencies alongside Bitcoin. For that reason, a number of online poker sites, especially the ones catering to US players, have started accepting Ether.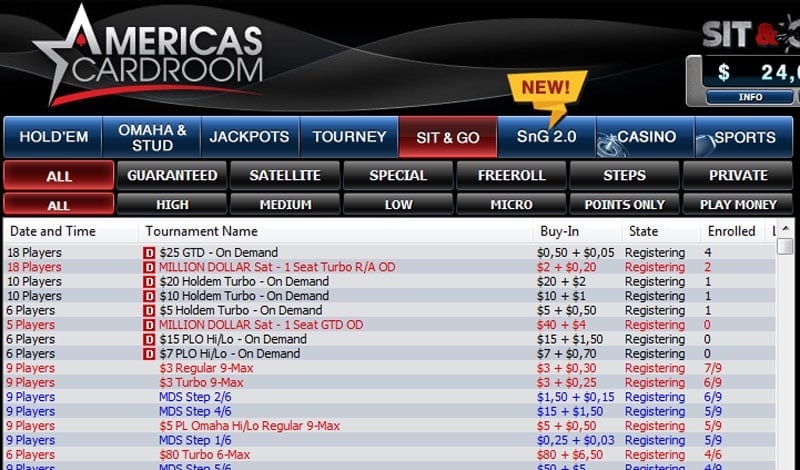 Where to play ETH online poker?
As mentioned, a majority of online poker rooms accepting ETH are the ones also accepting US players. These rooms have a strong motivation and a number of reasons to offer as many cryptocurrencies as possible to make things simpler for their players.
These sites also accept a number of other, more traditional banking methods such as credit and debit cards, e-wallets, and prepaid cards.
Ethereum online poker was born out of necessity and also as a convenience for players not able to make deposits and withdrawals using traditional methods. This pertains primarily to poker players from the US, whose options are quite limited.
Not surprisingly, some of the leading sites catering to the US markets are also the ones leading the cryptocurrency revolution. Some of them have started accepting quite a few altcoins, Ethereum being among the top ones. Leading Ethereum poker sites at the moment include:
• Americas Cardroom
• BetOnline
• Sportsbetting
• Specialized Ethereum poker sites
One thing all of these sites except for the specialized ones have in common is the fact they don't offer actual poker games in Ether. Instead, players can deposit using Ethereum but the deposit is then converted into the main currency of their account. This is because these rooms don't have all the required resources to offer games played in all the different cryptocurrencies as of yet.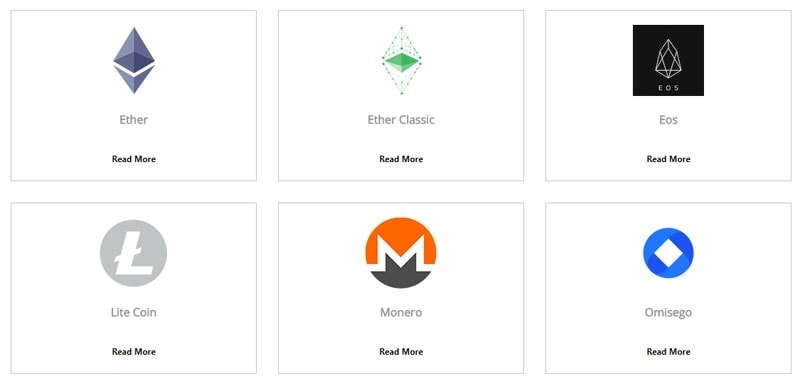 At the same time, this also means that players depositing with Ethereum can get involved with all the games offered on the site, from cash tables to various tournaments. There are no restrictions whatsoever once your deposit goes through and the money appears in your cashier.
Pure Ethereum poker sites
Etheruem is much more than just a cryptocurrency. It is a full-scale technology that facilitates smart contracts and opens numerous interesting options in various fields.
Online poker is one such field and there are actually a couple of online poker projects based purely on the Ethereum technology.
Virtue Poker
Virtue Poker is currently the largest online poker project based entirely on the Ethereum blockchain technology.
The team behind the room strives to create a fully decentralized poker platform based on smart contracts, offering players a completely safe and provably fair environment where they don't have to worry about games being rigged or fixed in any way.
Although the project is still being developed, Virtue Poker has already signed quite a few big poker names, such as Phil Ivey, Dan Coleman, and Brian Rast.
Pokereum
Pokereum is another ETH online poker platform currently under development. The site is based on the same premise as Virtue Poker, but it seems that it doesn't have the same kind of resources to make the push just yet.
That said, their web-based client is already available in demo mode on their site so you can check it out if you're interested in what's all the fuss about these new Ethereum poker sites.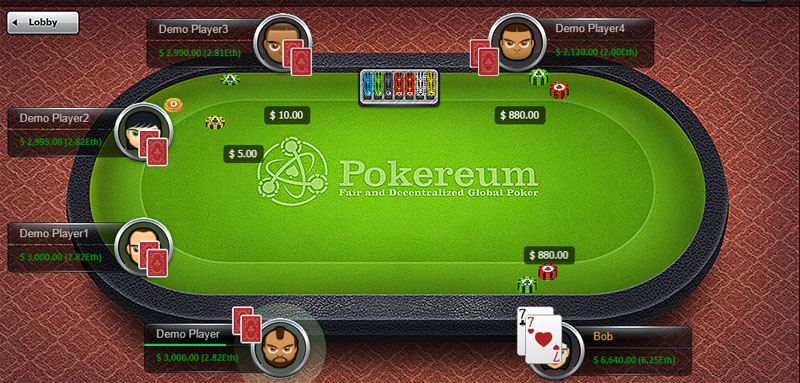 To Ethereum poker or not?
Despite all the latest developments, some people are still quite skeptical about cryptocurrencies, and with all the market fluctuations and insecurity surrounding even the biggest ones, hardly anyone can blame them.
However, one good thing about most Ethereum online poker sites is the fact your Ether is usually converted to fiat currency the moment you deposit. This means you don't have to deal with any risks inherent to cryptos.
If pure Ethereum poker sites ever become a reality, however, there will be other things to consider. These sites will let you keep your funds and actually play games in Ether, which means you'll have to also accept the risk (and the reward) of having a part of your net worth tied in Ethereum.
When this time comes, it will be up to every individual player to make up their own minds about Ether and if they believe having a part of their bankroll invested in it is a +EV move.
References
For more information about Ethereum and Ethereum online poker, check out these links
•What's the difference between Bitcoin and Ethereum?
•Virtue Poker, the first Ethereum-based online poker room
•An interesting article discussing advantages of Ethereum online poker sites.
Ivan first started playing poker in 2006 and played professionally from 2010-2013. He holds a BA in English language and literature. Since joining the Beat The Fish team in 2016, Ivan has made a significant impact, leading the news section and contributing numerous feature articles.