How to Find Poker Freerolls Online
Here's the bottom line: There's no question that finding the best poker freeroll tournaments can boost your bankroll at no cost.
The problem is: There are so many awful poker freerolls out there that aren't worth your time. There are also so many poker sites out there that it's almost impossible to manually scan all of their freeroll offerings.
That's where I come in.
I've been playing online poker since 2004 and I know when I see a quality freeroll on the schedule.
Some poker sites offer minuscule freeroll tournaments simply to get players to download their software.
Others require a huge amounts of gameplay that will only appeal to the diehard grinders who don't need them anyway.
A select few offer good value for free tournaments and little or no requirements. That's what you'll find right here.
I've researched and played personally at just about every reputable freeroll site out there.
I've found that these freeroll sites offer the best combination of value, lack of requirements, and time commitment.
Frequently Asked Questions
✅ What poker site has the best freerolls?
For USA players, Grand Poker at 5Dimes actually has the best freerolls that are open to all players. It has a $500 prize pool and takes place every Sunday. For non-USA players, I would recommend 888 Poker or Unibet Poker. See the chart on this page to see the current rankings for sites with the best freerolls.
✅ What is a freeroll poker tournament?
A freeroll is a poker tournament that doesn't cost real money to enter, but awards a real prize to the top finisher(s). Usually it's cash, but it can be a tournament entry or other prizes. Freerolls are a popular promotion at online poker sites to either reward active players or entice new players to sign up and enter a free tournament.
✅ Does Bovada Poker have freerolls?
Bovada Poker doesn't run regular freerolls open to all players. They will occasionally run special freeroll events for active players, but these are rare and only open to qualifying players.

BetOnline has removed their classic hourly freerolls, but still have nearly $20,000 in monthly freerolls for depositors and regular players. The monthly $10,000 freerolls is one of the best values as it only requires a minimum deposit to qualify.
BetOnline
Name: BetOnline Poker
Website: BetOnline.ag
US Players accepted: Yes
Bonus: 100% and $135 in free bets
Traffic: #3 in US market
In operation since: 1991 in brick-and-mortar form
Full review: BetOnline review
BetOnline Freerolls
Only for depositors
Monthly $10,000 freeroll for new depositors
$500 freeroll for Bronze players
$1,000 freeroll for Silver players
$2,000 for Gold players
Freeroll open to all for a ticket to $50,000 guarantee
---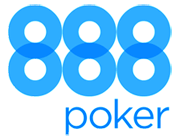 If you actually play a small quantity of real-money games you can qualify for much larger Club freerolls at 888 poker. Once you reach Club level 10 you stay there indefinitely, earn access to almost $1,000 of daily freerolls, and they're restricted to other Club players, meaning they never go over a few hundred entrants.
888 Poker
Name: 888 Poker
Website: 888poker.com
US Players accepted: No
Bonus: $88 free no-deposit bonus and 100%
Traffic: #2 worldwide
In operation since: 2002 (1997 for parent company)
Full review: 888 Poker review
888 Poker Freerolls
Not open to US poker players
$88 free no-deposit bonus for our players
Club level 10 unlocks $650 of daily freerolls
Club level 70 unlocks monthly $10,000 free event
Casino free plays
---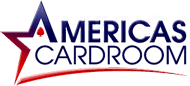 It isn't the best freeroll option for US players as the prizes, but I really like their original idea to host on-demand freerolls. This means you don't have to remember any tournament schedule and you can play in about 2 per hour. The only drawback is the small $10 prize pool. Use the right ACR promo code at signup to be eligible.
America's Cardroom
Name: America's Cardroom
Website: AmericasCardroom.eu
US Players accepted: Yes
Bonus: 100% and 20 free Sit and Gos
Traffic: #2-3 in US market
In operation since: 2001
Full review: America's Cardroom review
America's Cardroom Freerolls
The only on-demand freerolls online
Prize pool is $10 for each
Starts whenever 300 players register
Usually 2 per hour get filled up
$250 private freerolls for our new depositors
More Semi-Hidden Actually Free Real Money Offers
Aside from free tournaments I've found a number of semi-hidden free offers from poker sites that many players often aren't aware of.
Most poker affiliate sites don't report on these because they don't actually ever play at the poker rooms personally.
(And yes, I do mean actually free and not the misleading bonus headlines that pay out as little money to you as possible until you clear 7,521 raked hands in months ending with Y under a full moon before 1:59 A.M GMT.)
List of the Best Free Poker Bonuses
BetOnline gives new poker depositors (including those that do the minimum of $25) $135 in free bets in their non-poker sections, including a $50 free mobile bet. Yes, it's obnoxious that it isn't for poker, but if you roll it over at least 5 times by continuing to win on your free bets you can eventually transfer it over to the poker room.
America's Cardroom has the most underrated bonus for poker online. They actually now give 20 free Jackpot Sit and Go entries instantly with any deposit. That adds up to at least $50 in entries on a $25 minimum deposit. No strings. Just deposit, claim the free entries, play a Jackpot, and keep any winnings.
888 Poker and the famous $88 free offer is only sort of too good to be true. $80 is credited as bonus poker funds, but you absolutely do get $1 in real money just for registering an account. You also get 14 $.50 tournament entries.
Bovada is now only open for casino games and sports, but the instant 50% bonus is excellent if you manage it right. Make any deposit and then simply play with only the bonus money that's credited to you right away. If you win and eventually bet 5x the bonus amount you can withdraw it. If you lose you only lose your bonus money and you can withdraw the rest. They're on the same network as Ignition Poker.
This is what a poker freeroll tournament is
A freeroll is a free online poker tournament that usually awards real money prizes. Sometimes poker sites will offer tournament tickets to players in lieu of cash. Free rolls are structured with standard tables and starting chips, but blind levels are often shorter to finish the game in a shorter timespan.
Tournament Examples
A $100 freeroll tournament at an online poker site that's free for everyone to enter with no restrictions.
A $10 on-demand poker freeroll that's open to everyone and starts when 300 players register.
A $1,000 poker free tournament that's free to enter, but is only open to players who have made a deposit in the past calendar month.
A freeroll tournament that awards free entry into the Sunday Million tournament, but is only open to poker players who have reached the highest player rewards tier.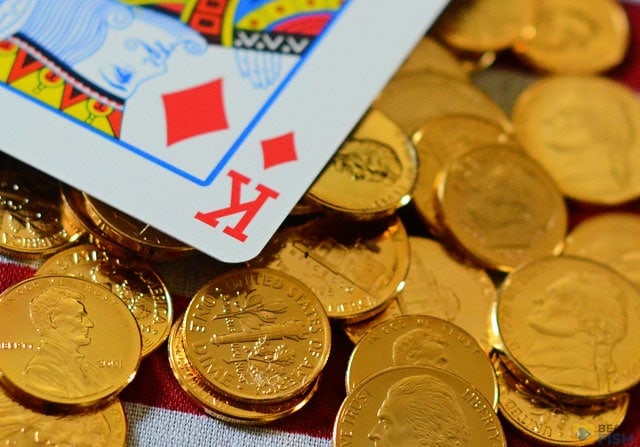 Poker freeroll tournaments are just like any other multi-table tournament except that the buy-in is never cash. Many online poker sites offer free rolls that open to all players without any requirements. Other sites require a number of player points or raked hands in order to qualify for the event.
Freeroll tournaments have exploded in popularity over the past 15 years, as new players or experienced players with limited bankrolls compete for a prize pool without a monetary investment. These events typically fill up very quickly.
How can I play for free without depositing?
Find a poker site that hosts no-restrictions freerolls. Just about every site does in some form with BetOnline Poker and 888 Poker being my top picks at the moment. Here's what the process is to get started without depositing.
1. Visit a site that hosts poker freerolls.
2. Download the poker site software.
2. Sign up for a free real-money poker account. This usually requires minimal information and, at most, will be your name, email address, and home address.
3. Find the poker freeroll in the tournament section. Most poker site software will allow you to only show free-to-enter ones.
4. Enter it and play for a chance at real prizes for free.
Are there poker freerolls for US players?
Yes, and, in fact, my top-rated site for freeroll tournaments without restrictions accepts US players. These are arguably most important for those from the USA because depositing often means extra hassle.
The few reputable American online poker sites also vary greatly in terms of player traffic, software, and tournament schedules. Freerolls can be an easy and free way to scope out all of those aspects.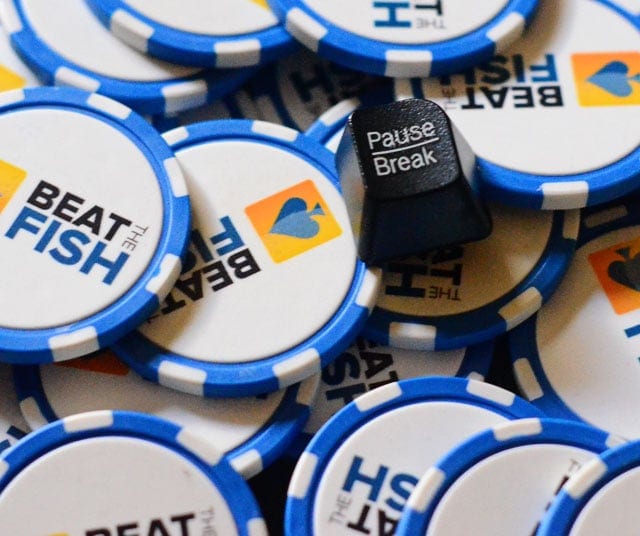 How do poker freerolls work?
The actual freeroll poker tournament works identically to any other real-money multi-table tournament so you can test drive the feel of the poker site without investing anything.
The best poker format is usually turbo with 1-2 minute blind levels to get through the tournament in a decent amount of time. Freerolls can draw several hundred up to several thousand players so traditional long blind intervals are impractical.
What kind of tournaments are there?
Freerolls are usually thought of as free-for-all crapshoots with tiny prizes and massive fields. However, there are actually several variations:
No-restrictions. These usually have a prize pool of $100 or less. Entrants may be up to 5,000
Recent deposit requirement
Poker player point buy-ins
Player reward tier threshold
Private community-run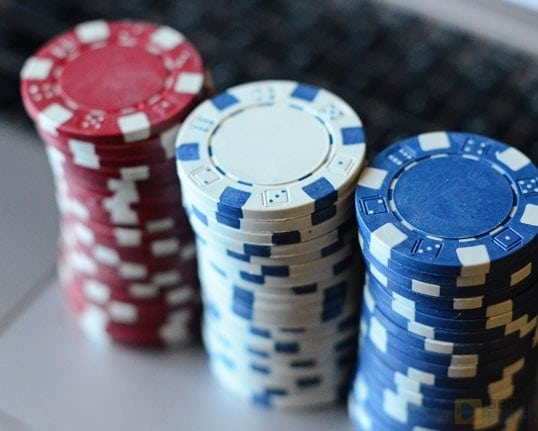 How do you win?
With a lot of patience and luck, and maybe a bit a skill at the final table. Poker freerolls go a lot like play money tables for the majority of the tournament: half of the table goes all-in every hand and things turn into a lottery with little-to-no skill involved.
My best advice would be to simply wait out the craziness early unless you have pocket Aces or Kings. Those are the only two hands you should call multiple all-ins with and even pocket Kings are questionable when opponents will be playing any Ace.
Wait it out unless you hit a monster hand and start really playing when 50-75% of the field has busted out.
Finding poker freeroll passwords
When browsing for the best poker freerolls in the tournament section at a given poker site you'll likely run into dozens of password-protected events with unusual titles. These are private community freerolls, hosted by a specific website or organization. They use a freeroll password to restrict entry only to their members.
One of the most unethical practices that has always disgusted me is the stealing of freeroll passwords from private communities, often to post on a leech website dedicated to these scummy practices.
Other desperate freeroll players see password freerolls in a tournament list, visit the community listed in the title, and pose as a member simply to get the password. What a bottom-feeding waste of time.
If "freeroll whores" are players who make the online rounds simply to play these freebies, then password scrapers are the gum stuck to the bottom of their shoes.
If you see a password freeroll for a group you aren't a member of, just move on. They aren't meant for you.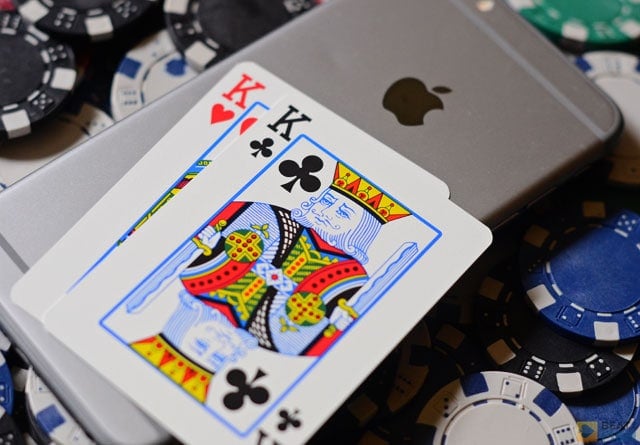 Where can you find freerolls?
Freeroll poker tournaments are most commonly found online, rising to prominence in the past 15 years thanks to the poker boom of the early 2000's. Online poker sites came up with freerolls as a way to get players to download their software and capture their eyeballs without having to convince them to make a deposit.
On the player side, who doesn't want something for nothing? Actually breaking out the (virtual) wallet is a big decision. Why not get to know the poker site without risking anything? You've got a slim chance at a real prize, which you could potentially build up into a real bankroll.
Live poker
While less common, live poker freerolls do exist in the form of special invite-only events such as a small cardroom inviting players with the highest number of logged hours for a free tournaments. In the height of the early-2000's poker boom one of my local cardrooms even hosted a freeroll every week just to get new players in the door.
More notable live free tournaments have included heads-up championships and WPT championships featuring top pros and winners of annual tournaments.
Where did the "free rolls" term come from?
The quaint story from the Wikipedia pages on freerolls explains that the term came from the old surreal '50s Las Vegas days when casinos would often try to draw players by literally giving them free rolls of nickels to play at the slot machines. We're still rolling with it today as the term has become synonymous with poker freebies.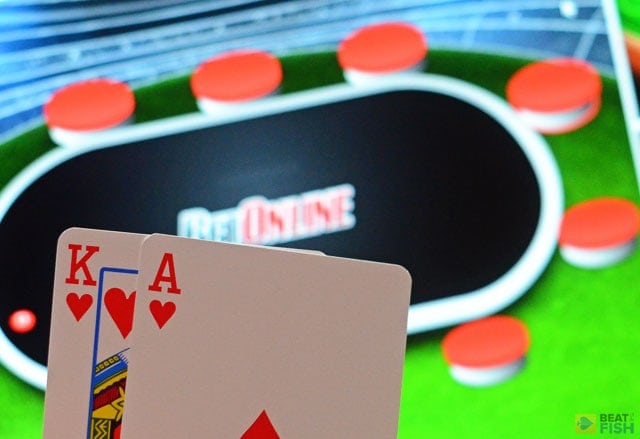 More on Specific Poker Site Freerolls
BetOnline
BetOnline is my pick for the best freerolls online, both in terms of prize amount and frequency.
They give away over $800 daily in freerolls and run an event every hour with no restrictions. The highlight of the day is a $300 freeroll at noon EST.
The biggest open-to-all freerolls left
There are no restrictions for entry, but the actual player numbers usually settle in at around 800-1,000, which is very reasonable for a freeroll. Prizes go to the top 10-40 finishers depending on the event, concentrating bigger winnings to the final table rather than spread out minuscule amounts over hundreds of players as a normal paid tournament structure would.
BetOnline has, by far, the highest prizes daily for no-restrictions freerolls.
Some hours see 2 freeroll tournaments on the schedule with the second solely giving out frequent player points, which can be used to enter select tournaments. At 20 or more no-restrictions freerolls per day this poker room easily leads this category.
View complete details on the BetOnline Poker freeroll schedule.
Excellent credit card success rate
Players who do go on to deposit real money will find the highest US credit card success rate in the industry. While the freerolls used to be one of the few promotions offered to our new players there is now a 200% bonus, which is currently one of the largest online.
This is in addition to an instant free sports bonus and instant free tournament entry money. The cash tables are also some of the loosest in the US market.
888 Poker
888 Poker is one of the best freeroll poker sites left offering them regularly. Bonus money rewards can also be just as good as real money for regular players.
A significant benefit of poker freerolls that are only beneficial to regular players is it helps keep the attendance clear of freeloaders and heightens your chances of actually coming in the money.
If you're a regular player 888 Poker has the biggest freerolls online with Club events up to $10,000.
Their poker freerolls are fairly generous at $75 or more but prizes are credited to your bonus account rather than as actual cash.
888 Poker has experienced a rejuvenation of late with busy tables, an instant $8 no-deposit bonus for our players, and probably the loosest overall tables online.
View complete details on the 888 Poker freeroll schedule.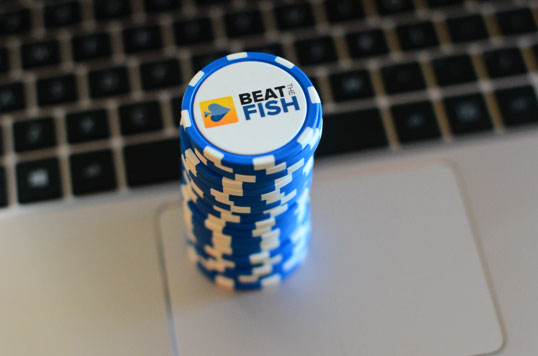 PokerStars
PokerStars has some of the best freeroll payout potential but required a greater time commitment and a continued run of success.
You'll find a freeroll every hour with massive number of entrants. Survive to the top 64 or so and you'll gain entry into a larger one worth up to $2,000. The actual potential dollar amount prize pool from freerolls is, by far, one of the highest at PokerStars.
PokerStars has large weekly freerolls, but you'll have to win a smaller qualifier to be eligible.
Despite disallowing US players PokerStars remains the world's largest online poker room and can afford to host larger freerolls. They still have the largest tournaments, strong software, and a competitive 100% bonus for our players.
Their poker freerolls offer a large enough potential prize that they're worth having open as a side window to your main game.
View complete details on the PokerStars freeroll schedule.
PKR
• Delisted due to closure of poker site.
Frequent appearances in our schedule above are also made by PKR, offering small freerolls at least every half hour. The catch is that they're painfully small with a $5 prize pool, albeit with no entry restrictions or additional qualifiers to win. With the current state of freerolls and the extremely engaging software PKR deserves a slot on this list.
PKR has incredible software and dozens of freerolls, but with small $5 prize pools.
As mentioned in my full PKR review this is the only current poker room that offer 3D rendered environments and customizable full-bodied avatars. Save for microlimit players bankrolls aren't going to be built from PKR poker freerolls.
These best serve as an excuse to try out the excellent software with some semblance of real money at stake. Other strong features include a high 100% bonus and an above-average player rewards system.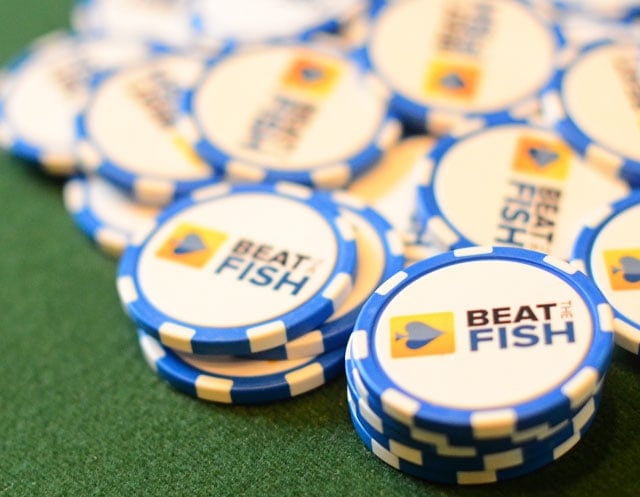 America's Cardroom
Even though it is new to this space America's Cardroom easily deserves one of the top slots thanks to one revolutionary concept: on-demand freerolls.
Players no longer need to remember freeroll schedules or stress about registering on time. The event simply begins when 270 players registers for it, which usually happens 2-3 times per hour, every hour.
View complete details on the America's Cardroom freeroll schedule.
Late registrations allows you to join in-progress freerolls
America's Cardroom freerolls have such absurd late registration times that players can join in at any time an hour or more after it has already started. If you get in on one of their freerolls early you experience an interesting arc to the tournament where you can accumulate chips while players keep joining with short chip stacks.
The prize pools are very small ($10), but you can't beat the on-demand ability to play freerolls at any time.
For most players these are useful as a secondary window to take out your aggressions and tedium on when you are not hitting the deck in your real tournament or cash game. It is also a good way to get used to the mechanics of the software risk-free.
Positives of America's Cardroom include a 100% bonus for our players, the most cash games in the US market, and a $1,000,000 guaranteed Sunday tournament.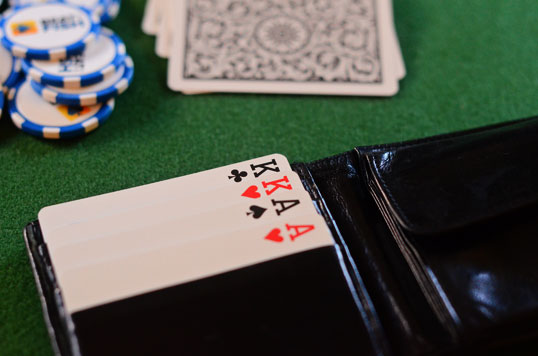 Carbon Poker
• Delisted due to severe payout failures.
Carbon Poker is one of my top choices for freerolls not because of the impressive $50,000 given away monthly but because most of it is still up for grabs with no restrictions. Carbon offers 5 daily restriction-free tournaments with $200 prize pools each, which is both more often and for greater prizes than their competition.
Even though every one of them will be a wild crapshoot against hundreds to thousands of players there is no buy-in and no player points or previous deposit required. The freerolls are just free money for anyone to take a shot at, which was the sentiment of freerolls during the earliest days of online poker before they became largely locked behind a deposit-wall.
As the no-restriction events at Carbon Poker are so unpredictable and long-lasting these events are most useful for getting familiar with the software or as a second table to stop yourself from getting impulsive at your main table.
Carbon Poker was actually one of the best freeroll options until I delisted them for delinquent player payouts
Two of the daily freerolls are Omaha and HORSE, which can serve as a good introduction to those variations. For regular players earning points in the VIP program carbon offers 5 more potential freerolls with prize pools ranging up to $3,500. Finally, there is a $500 daily private free tournaments for that day's new depositors.
For players who do make a deposit the minimum is very low at $25 and the US credit card success rate has been excellent for a couple of years now with declined deposits rare.
The bonus is 200% up to $5,000 with a few exclusives for our players including free personalized coaching and free tracking software. Quality of play is one of the lowest left in the US market with very soft cash games.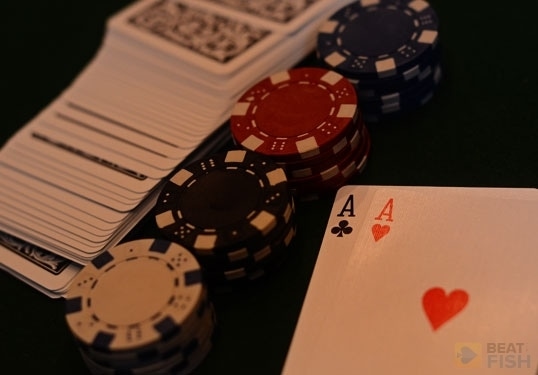 Full Flush Poker
• Delisted due to failure to pay out players in a timely manner.
Full Flush Poker is a surprise newcomer to the US market, but one that has been successful thus far at decent traffic, very good cash game profitability, and regular freerolls. Beginning life in late 2013 as a beta with real-money freerolls they've continued to offer some of the best in the US market without an enormous number of entrants.
There are usually about 5 daily freerolls of $50, $100, $100, $10 (turbo), and $150. With these being completely free to enter the $400+ daily is much better than the token $5 or $10 given out by many sites.
For those stepping up to real-money play Full Flush Poker offers a private $1,000 first depositor freeroll. This is held once monthly and the field is minuscule compared to the no-holds-barred open-registration events.
Deposits start at a low minimum of $25 and I believe the overall bonus is currently the best online with 20% instant cash, a 150% play-based bonus, and $22 free tournament money.
Josh is one of the world's most respected online gambling experts. He has been featured on outlets such as CardPlayer, the World Poker Tour, Google News, and Forbes. Josh has nearly 20 years of experience reviewing poker rooms, casinos, and online sportsbooks. He launched Beat The Fish in 2005, which has been peer-certified as a trustworthy gambling portal. Josh's proven systems and extensive knowledge of the iGaming industry have been used by thousands of online bettors to make more informed decisions.