Guide to Crypto Poker Sites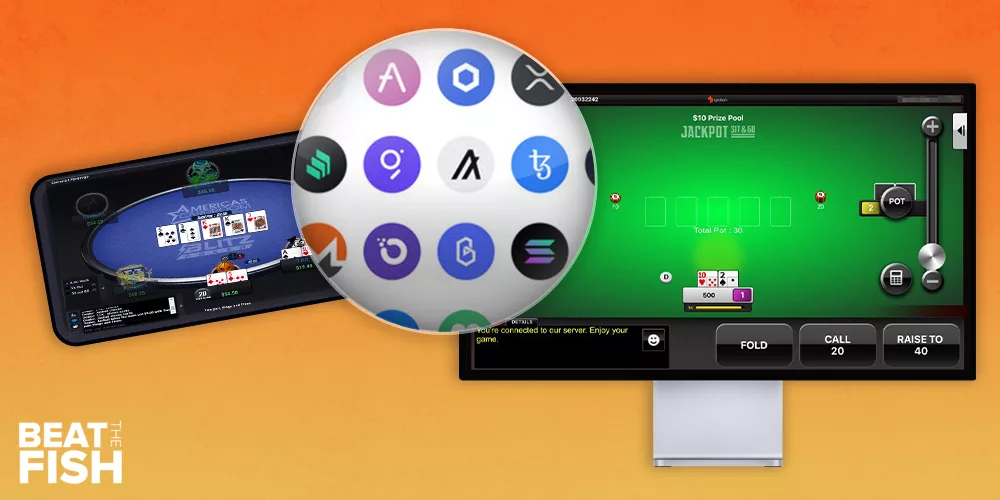 If you're a regular visitor at BeatTheFish, you'll know that I'm quite the crypto poker enthusiast, enjoying how digital currency and blockchain technology meet in the classic game of poker.
In this comprehensive guide, I'll take you through everything you need to know to get started, including its advantages over traditional online poker, how to create and fund your account, and how to find the best places to play crypto poker online.
Where You Should Play Crypto Poker
Whether or not you're familiar with the concept of cryptocurrencies, the first thing I want to cover is where to find the best crypto poker games and tournaments online. In my years, I've played at dozens of different poker websites that accept crypto – with some not as good as others.
| Site | Offer | Min Deposit | Bonus Code | |
| --- | --- | --- | --- | --- |
| Bovada Poker | 100% Match Bonus up to $500 | $20 | PWB500 | Claim Now |
| Ignition Poker | 150% Match Bonus up to $1,500 | $20 | Not required | Claim Now |
| Americas Cardroom | 100% Match Bonus up to $2,000 | $25 | ACRBTF | Claim Now |
| BetOnline | 100% Match Bonus up to $1,000 | $50 | NEWBOL | Claim Now |
| Sports Betting Poker | 100% Match Bonus up to $1,000 | $20 | NEWSB | Claim Now |
| | | | | |
So, I can safely say that these are the best sites that feature high-quality software, a great range of variants, reliable service and lucrative promotions.
Bovada Poker
Bovada Poker is one of my favorite places to play Crypto Poker, as it has been around in the gaming world for nearly two decades, and has a great reputation for offering customers a safe place to play. One of the stand-out features of Bovada Poker is its level of traffic.
Rated #1 in America and ranking in the Top 10 worldwide, this poker club ensures that players will always find a ring game or a tournament to play in with plenty of action available.
In fact, I consider Bovada Poker to be the most PokerStars-esque site that is available to people across the country in the US crypto poker market, and the site is licensed in Curacao. The user interface is great, as well, with easy access to all of your admin tools and hand histories, so you can go back and see what went wrong in that tricky Ace – Queen hand.
A 100% Welcome Bonus is available at Bovada Poker, offering players up to $500 on their first deposit. Learn all about the pros and cons of playing at Bovada Poker in my in-depth review.
Americas Cardroom
At Americas Cardroom, you'll find a huge selection of tournaments, with millions of dollars in guaranteed prizes every week, daily freerolls and plenty of action. A wide range of structure variants are available, such as bounty, rebuy and freezeout tournaments. The satellite ladder for bigger events is also very impressive, with buy-ins as low as 30c.
Whether you're just starting out and building your bankroll or on your way to becoming a poker pro, there is something for everyone here. The brand is also known for its stellar customer support.
The site accepts a wide range of cryptocurrencies, and regularly offers promotions to players who use Bitcoin, Ethereum and Litecoin to deposit. Get all the details in my Americas Cardroom review.
Ignition Poker
Ignition Poker was launched in 2016 and offers players a fantastic online poker experience, whether you win or see a big loss. No matter what, you're always going to enjoy yourself playing here – partially because of its high fish rating.
What I love about this site is that it has a great range of poker variants available, including Holdem, Omaha, and Stuff; Ignition even has it's its own fast fold variant. If you're unfamiliar with this type of poker, it's a version of the game where you are moved to a new poker table every time you fold with a fresh set of cards from the deck.
It's not the kind of game where you bluff and try out complex strategies, but more of a quick, casual game.
Ignition Poker is also a great place to play because it provides you with a wide range of casino games, including slots and table games, that you can play from any of your devices, as well.
You can test out spins on the best new online slot machines, play joker wild video poker and sit down at the blackjack tables to try and hit 21 if you'd like to take a break from playing poker from time to time.
Crypto Poker FAQ
✅ What is crypto poker?
Crypto Poker is, simply put, the act of playing online using cryptocurrency instead of traditional (fiat) currency, like USDT. It is typically played with Bitcoin, Ethereum and Litecoin but sites like Bovada accept countless other currencies.
✅ What are the benefits of playing casino games and poker with cryptocurrencies?
Crypto Poker offers plenty of benefits to its players, including fast and secure transactions, low fees, and anonymity.
✅ What are the risks of gambling with crypto?
The volatility of cryptocurrencies is one of the biggest risks of playing poker with cryptocurrencies. Their value can fluctuate pretty severely, so it's important to keep up with the developments in the crypto world if you have any currency deposited at an online poker site.
✅ What is the best poker platform for crypto players?
While I'm quite partial to playing at Ignition Poker and Bovada, there are several great online poker platforms for cryptocurrency players, including BetOnline.ag and Sports Betting Poker.
✅ Where can I find a list of reputable crypto poker rooms?
Right here at BeatTheFish! I've personally reviewed every crypto poker site listed here, so you can get honest and unbiased information about which gambling operators offer safe and reliable service.
✅ Where can I get the best crypto bonuses at poker rooms?
My favorite selection of crypto poker promotions is available at Ignition Poker. The operator really works hard to encourage its players to use cryptocurrencies by providing bigger and better bonus offers to crypto players than to those using fiat currencies.
Advantages of Crypto in the Poker World
Playing poker with cryptocurrency is still gaining ground, but there are plenty of reasons why you should give it a go if you're still on the fence about whether or not you want to try it out.
Safe and Secure
One of the biggest advantages of playing blockchain poker is the level of security it offers. Since cryptocurrencies are decentralized and use blockchain technology, your funds and personal information are kept extremely secure. This is a major concern for traditional online poker players, especially when security breaches become more and more common at online retailers.
Speedy Withdrawal Times
Another advantage of playing crypto poker is the speed of transactions. Deposits and withdrawals can be processed in a matter of minutes, with no need for third-party payment processors or banks. This means that you can get your winnings faster and avoid the delays and fees associated with traditional payment methods.
It should also go without saying – but purchasing crypto and bitcoin poker chips is also an instantaneous process.
High Limits
If you're a high roller and can't quite play as big as you would like at traditional casinos and poker sites, crypto poker sites are where you want to be. Even the highest rolling poker player will be satisfied, as operators allow deposits and withdrawals worth tens of thousands of dollars on a daily basis.
How to Get Started
Before you can start playing crypto poker, you'll need to understand the basics of cryptocurrency and blockchain technology. I know it can be pretty intimidating but it's really simple when you get the hang of it.
What Are Cryptocurrencies?
Cryptocurrencies are digital or virtual tokens that use cryptography to secure transactions and control the creation of new units. Blockchain technology is the underlying technology that makes cryptocurrencies possible, and it is essentially a decentralized ledger that records all transactions on the network.
Top Cryptocurrencies for Online Poker
There are many cryptocurrencies to choose from, but not all of them are suitable for online poker.  It's important to understand the differences between these popular cryptocurrencies in order to make an informed decision about which one is right for you.
In this section, we'll take a closer look at the pros and cons of each of these digital currencies, so you can better understand their strengths and weaknesses and make a more informed decision about which currency to play with.
Here are my top picks:
Using Litecoin
Litecoin is a peer-to-peer cryptocurrency that was created in 2011 by Charlie Lee, a former Google engineer. It is often referred to as the "silver to Bitcoin's gold", as it is similar in design to Bitcoin but is faster and more lightweight.
Litecoin is built on the same blockchain technology as Bitcoin but uses a different mining algorithm, known as Scrypt. This algorithm is designed to make it more difficult for powerful mining machines to dominate the network and even allows for more decentralization.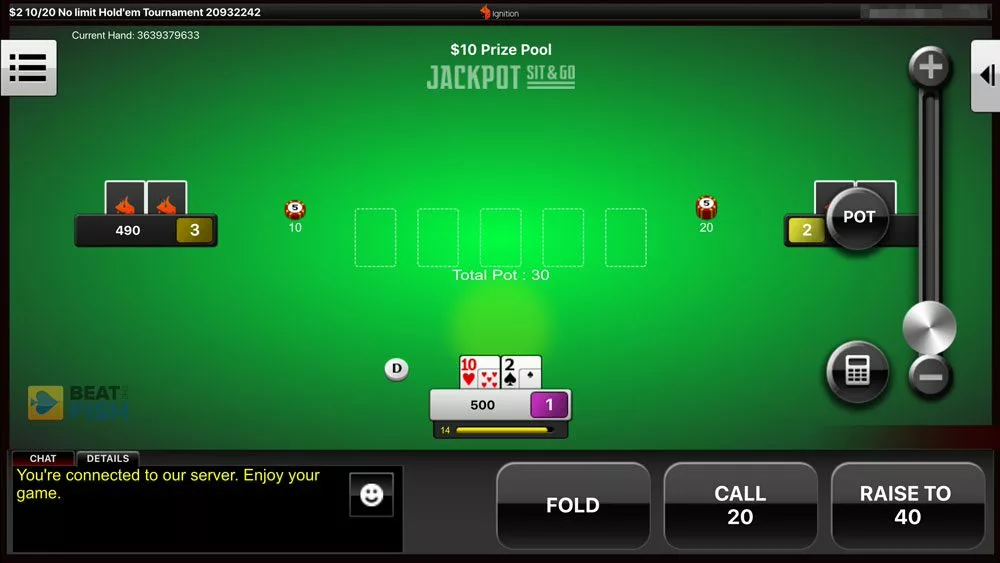 One of the main advantages of Litecoin is its speed. Transactions can be processed four times faster than Bitcoin, with a block time of just 2.5 minutes. This means that transactions can be confirmed much faster, making it a more practical option for everyday use.
Litecoin also has a higher transaction capacity than Bitcoin, with the ability to process up to 56 transactions per second.
However, one of the main disadvantages of Litecoin is its limited use cases. While Bitcoin is accepted by many merchants and businesses around the world, Litecoin is not as widely accepted.
This can make it difficult to use Litecoin for everyday transactions, which could limit its growth potential in the long run. Additionally, Litecoin's price is often closely tied to Bitcoin's price, which can make it more volatile.
Litecoin Pros:
Fast transaction times
Higher transaction capacity than Bitcoin
More lightweight than Bitcoin
Lower transaction fees than Bitcoin
Litecoin Cons:
Limited use cases
Less widely accepted than Bitcoin
Price is often tied to Bitcoin's price, making it more volatile
Playing Online Poker With Bitcoin
Bitcoin is the first and most well-known cryptocurrency, created in 2009 by an unknown person or group using the pseudonym Satoshi Nakamoto. Like Litecoin, it's a decentralized digital currency that operates on a p2p network. Its transactions are recorded on the blockchain.
One of the main advantages of Bitcoin is its widespread adoption. Bitcoin is accepted by many merchants and businesses around the world, making it a practical option for everyday use, and you can even withdraw it from ATMs in some situations. You can find out all about this in my in-depth Bitcoin Poker guide. 
Another great benefit is that it has a large community behind it. So, you'll always see developers working on improving the network and adding new features.
However, one of the main disadvantages of Bitcoin is its slow transaction times. Still, this is all relative in the crypto world – because being on the slower end of the scale only means that transactions can take up to 10 minutes to be confirmed.
Users will also find that Bitcoin's transaction capacity is limited, with the ability to process just seven transactions per second. So, when transaction fees are charged during times of high demand, it can be more expensive to use than other cryptocurrencies.
Bitcoin Poker Pros
Widespread adoption
Active community of developers
High liquidity
Decentralized
Bitcoin Poker Cons
Slow transaction times
Limited transaction capacity
High transaction fees during times of high demand
Energy-intensive mining process
Ethereum Poker
Ether is the cryptocurrency that belongs to the Ethereum platform – a decentralized blockchain platform that was created in 2015 by Vitalik Buterin. It is designed to run smart contracts, which are self-executing contracts with the terms of the agreement directly written into code.
One of the main advantages of Ethereum is its flexibility. It allows developers to build decentralized applications (dapps) on top of the blockchain, opening up new possibilities for innovation and experimentation.
Like Bitcoin, and Bitcoin Cash, Ether is backed by a large community, with many new projects being built on the platform regularly.
However, one of the main disadvantages of EthereumEthereum is its scalability. The network can become congested during times of high demand, leading to slow transaction times and high fees.
Additionally, Ethereum's mining algorithm is set to change from proof-of-work (PoW) to proof-of-stake (PoS), which could lead to further changes in the network and potential disruptions for users and developers.
ETH Pros
Flexible platform for building decentralized applications
Large and active community of developers
Smart contract functionality
Established network with a proven track record
ETH Cons
Scalability issues during times of high demand
Mining algorithm set to change from PoW to PoS
Potential for network disruptions during transition period
Tether
Tether is a stablecoin that is designed to maintain a stable value of one US dollar per coin. It was created in 2014 by Tether Limited, a company that claims to hold reserves of US dollars to back up the value of each Tether coin.
Tether is often used as a way to transfer funds between different cryptocurrency exchanges since it isn't as volatile as other cryptocurrencies.
One of the main advantages of Tether is its stability. Because its value is tied to the US dollar, it can be used as a store of value. Tether is also widely accepted by many cryptocurrency exchanges, making it a practical and popular option for trading and transferring funds.
On the downside, Tether is known for its lack of transparency. There have been concerns about whether Tether actually has enough reserves to back up the value of each coin, and the company has been accused of not being fully transparent about its operations.
Additionally, Tether's stability is dependent on the stability of the US dollar, which could change in the future.
Tether Pros
Stable value tied to the US dollar
Widely accepted by many cryptocurrency exchanges
Can be used as a store of value
Tether Cons
Lack of transparency about reserves
Stability dependent on the US dollar
Potential for regulatory issues in the future
Using Ripple
Ripple is a real-time gross settlement system and currency exchange network that was created in 2012 by Ripple Labs. It was designed to enable instant, secure and low-cost international money transfers.
Ripple has its own cryptocurrency, known as XRP, which is used for transactions made on the network.
One of the main advantages of Ripple is its speed and low cost. Transactions can be processed in just a few seconds, with fees that are much lower than traditional money transfer services for users in many countries.
Ripple also has partnerships with many banks and financial institutions around the world, making it a practical option for cross-border payments.
However, one of the main disadvantages of Ripple is its centralization. Unlike other cryptocurrencies, Ripple is controlled by a single company, which has raised concerns about its decentralization and security.
Additionally, Ripple's success is closely tied to the success of its partnerships with banks and financial institutions, which could be affected by regulatory issues or changes in the industry.
XRP Pros
Fast and low-cost transactions
Partnerships with many banks and financial institutions
Established network with a proven track record
XRP Cons
Centralized control by a single company
Concerns about decentralization and security
Success tied to partnerships with banks and financial institutions
Comparison of the Cryptocurrencies
When comparing these five popular cryptocurrencies, it's clear that each one has its own unique strengths and weaknesses:
Litecoin is fast and lightweight, but has limited use cases.
Bitcoin is widely accepted and has a large community, but has slow transaction times and high fees.
Ethereum is flexible and has smart contract functionality, but has scalability issues and is in the process of transitioning to a new mining algorithm.
Tether is stable and practical for transferring funds, but has raised concerns about transparency and regulatory issues.
Ripple is fast and low-cost, with partnerships with many banks and financial institutions, but has concerns about centralization and security.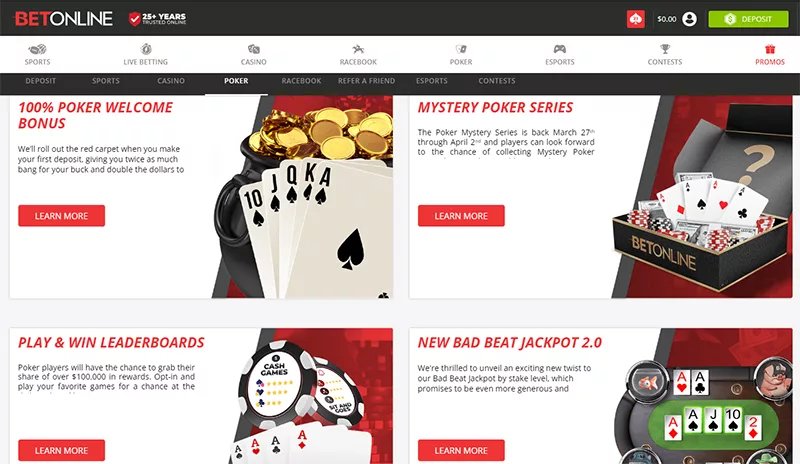 Ultimately, the choice of which cryptocurrency to invest in will depend on your individual goals, risk tolerance and investment strategy.
It's important to consider factors such as the current market conditions, the technology behind each cryptocurrency, and the potential for growth and adoption in the future.
What To Consider When Choosing A Crypto Currency for Playing Poker
When choosing a cryptocurrency for poker, there are several factors to consider.
If you're just starting out, it might be tempting to go straight for Bitcoin of BTC, but it's important to weigh options to see which cryptocurrency is the best choice for you, personally, depending on your gaming needs.
Acceptance: Not all online poker sites accept all cryptocurrencies. Make sure the site you want to play at accepts the currency you want to use.
Volatility: Cryptocurrencies are known for their volatility, which can affect the value of your winnings. Consider choosing a more stable cryptocurrency if this is a concern.
Speed: Transaction times can vary between cryptocurrencies. Choose a currency with fast transaction times if you want to deposit and withdraw quickly.
Fees: Some cryptocurrencies have higher fees than others. Consider the fees associated with your chosen currency when making your decision.
How to Buy and Sell Cryptocurrencies for Poker
Buying and selling cryptocurrencies can be intimidating, but it's actually quite simple. Here are the steps:
Choose a cryptocurrency exchange. Some popular options include Coinbase, Binance, and Kraken.
Create an account and verify your identity.
Deposit fiat currency (such as USD) into your account.
Purchase the cryptocurrency of your choice.
Transfer the cryptocurrency to your online poker site's wallet.
Withdraw your winnings back to your cryptocurrency exchange account.
Sell the cryptocurrency for fiat currency and withdraw it to your bank account.
That really is a short answer with a very small number of steps. However, if you want a much more in-depth look at buying and selling cryptocurrency, I'll once again direct you to my Bitcoin Poker guide.
Creating Your Account
Creating your crypto poker account is typically a straightforward process. Most sites will require you to provide basic personal information, such as your name and email address, as well as a username and password.
You may also need to verify your identity with a government-issued ID or other documentation, due to KYC protocols.
Once you've created your account, you can start playing crypto poker. Most sites will offer a variety of games, including Texas Hold'em, Omaha, and more. You'll be able to choose from a range of buy-ins and game formats, including cash games, tournaments, and sit-and-go events.
Funding Your Crypto Poker Account
To start playing crypto poker, you'll need to fund your account with cryptocurrency. This typically involves purchasing cryptocurrency from an exchange, and then transferring it to your crypto poker account.
Some sites may also allow you to deposit using other cryptocurrencies or traditional payment methods, such as credit cards or bank transfers.
Once you've funded your account, you can start playing. Keep in mind that the value of cryptocurrencies can fluctuate rapidly, so it's important to monitor your account balance and adjust your play accordingly.
Quick Reference Glossary
I know I've just thrown a lot of information at you about crypto poker, so it might take a while to internalize everything. So, here is a quick reference guide of all the terms you should know going forward, including some other popular cryptocurrencies:
Dogecoin: Dogecoin is a cryptocurrency that was created as a joke but has gained popularity due to its meme status. It has a market cap of over $30 billion and is widely accepted as a means of payment.
Cryptocurrency trading terms: Cryptocurrency trading involves buying and selling cryptocurrencies on exchanges. Here are some common terms used in the world of cryptocurrency trading.
Exchange: A cryptocurrency exchange is a platform where users can buy and sell cryptocurrencies. There are several types of exchanges, including centralized, decentralized, and peer-to-peer exchanges.
Order book: An order book is a list of buy and sell orders for a particular cryptocurrency on an exchange. It shows the demand and supply for the cryptocurrency and helps traders make informed decisions.
Market order: A market order is an order to buy or sell a cryptocurrency at the current market price. It's executed immediately and guarantees the trade's completion.
Hash rate: Hash rate is the speed at which a miner can solve a mathematical equation. It's measured in hashes per second and determines the miner's chances of adding a block to the blockchain.
ASIC: ASIC or Application-Specific Integrated Circuits are specialized computer chips designed for cryptocurrency mining. They are more efficient than traditional CPUs and GPUs and are widely used by miners.
Difficulty: Difficulty is a measure of how difficult it is to solve a mathematical equation to add a block to the blockchain. It's adjusted every 2016 blocks to maintain a consistent block time.
Two-factor authentication: Two-factor authentication is an extra layer of security that requires users to provide two forms of identification to access their cryptocurrency wallets. It's a simple and effective way to prevent unauthorized access.
Cold storage: Cold storage is a way of storing cryptocurrency offline to prevent hacking or theft. It can be in the form of a hardware wallet or a paper wallet.
Private keys: Private keys are a string of numbers and letters that are used to send and receive cryptocurrency. They should be kept secure and not shared with anyone to prevent unauthorized access to your cryptocurrency.
DeFi: DeFi or Decentralized Finance is a new use case for cryptocurrency that aims to provide financial services without the need for traditional banks. It involves the use of smart contracts to automate financial transactions.
NFT: NFT or Non-Fungible Token is a type of cryptocurrency that represents a unique asset, such as artwork or music. It's used to verify ownership and authenticity of the asset.
CBDC: CBDC or Central Bank Digital Currency is a digital currency issued by a central bank. It's aimed at providing a secure and reliable way to transact digitally and is currently being explored by several central banks worldwide.
Satoshi: Satoshi is the smallest unit of Bitcoin, named after the pseudonymous creator of Bitcoin, Satoshi Nakamoto. One Satoshi is equivalent to 0.00000001 BTC.
Mining: Mining is the process of adding new transactions to the blockchain by solving complex mathematical equations. Miners are rewarded with new Bitcoins for their efforts.
Halving: Bitcoin halving is an event that occurs every 210,000 blocks when the reward for mining Bitcoin is cut in half. The purpose of halving is to control the supply of Bitcoin and prevent inflation.
Scrypt: Scrypt is the mining algorithm used by Litecoin. It's less prone to centralization and is more memory-intensive than the SHA-256 algorithm used by Bitcoin.
SegWit: Segregated Witness or SegWit is a soft fork in the Litecoin protocol that separates transaction data from signature data, resulting in faster and more efficient transactions.
Atomic Swaps: Atomic swaps are a decentralized way of exchanging one cryptocurrency for another without the need for a centralized exchange. It's a secure and fast way to trade cryptocurrencies.
Smart Contracts: Smart contracts are self-executing contracts that are stored on the Ethereum blockchain. They automatically execute when certain conditions are met, and they're tamper-proof and transparent.
Gas: Gas is the fee paid to execute a transaction on the Ethereum network. The amount of gas required depends on the complexity of the transaction.
DAO: DAO or Decentralized Autonomous Organization is an organization that operates through rules encoded in smart contracts on the Ethereum blockchain. It's a decentralized way of organizing and managing a company.
Decide on the Right Currency and the Right Site
Choosing the right cryptocurrency for online poker can be a daunting task, I hope if you consider all the points I've made here, you can make an informed decision. Bitcoin, Ethereum, and Litecoin are all good choices, depending on your needs. Ripple and Tether should be considered, as well, so don't forget to look into them, as well.
Buying and selling cryptocurrencies for poker has never been easier. So go ahead and try out your favorite cryptocurrency at your favorite online poker site and may the cards be in your favor.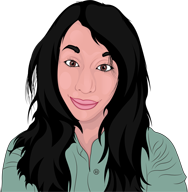 Bethany has been working in online gambling for over 13 years. She got her start in the industry as her first job after graduating from the Professional Writing Program at York University. Having written for many online gaming publications and worked with top casino operators, she has unique insight into the gambling market. Bethany maintains a personal interest in iGaming as she continues to play poker online as a hobby.