The must-read BetOnline Poker review that's 6 years in the making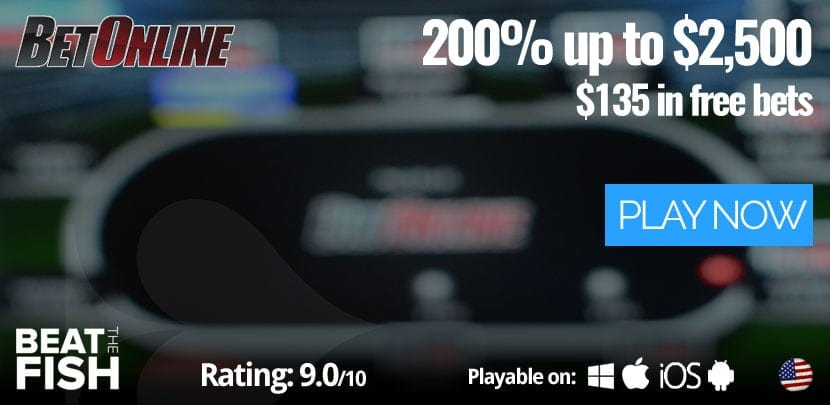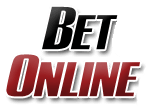 Pros
Best credit and debit card processing for US players
New software client is much improved
Top 3 in US player traffic
Excellent new real-money mobile app
Bonus includes over $100 in free bets
Quick payouts and rare methods not often found elsewhere
Hourly freerolls
Native Mac software
Very good customer service
Supports Bitcoin
Cons
Tournament selection is just average
Check payout minimum is fairly high so use Bitcoin
No fast-fold
&nbsp
What is My BetOnline Poker Review Verdict?
The conclusion of my BetOnline Poker review is that betonline.ag is one of the best places to play poker and bet online. The online gambling company from Panama is similar to competitor Bodog as they offer poker, casino, and sports. This poker site also does not allow rakeback for players. I've reviewed dozens of sites over the years and BetOnline keeps earning some of my highest ratings.
&nbsp
&nbsp

&nbsp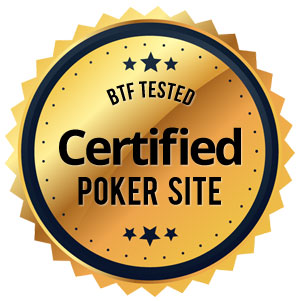 I've personally played at BetOnline Poker since 2011. Both the software and payouts have passed my tests for inclusion on Beat The Fish.
&nbsp
BetOnline isn't perfect, but it's probably the closest thing there is for US citizens. Players prioritizing incredibly easy deposits, loose beatable cash games, and high player traffic will be the most satisfied here. The new real-money mobile app for both iOS and Android is a huge addition.
BetOnline Poker Deposit Methods
BetOnline Poker Payout Methods
Players are given a $50 withdrawal fee credit each month if you request them on a Friday and mention in the comment field that you'd like to use your credit.
BetOnline Poker Game Limits Chart
Feedback on BetOnline I've personally received from real players
What's New in my BetOnline Poker review
Introduction to my BetOnline Poker Review
You'll find that I go into great detail (maybe too great sometimes?) on each of these aspects in their dedicated sections below, but here's a quick look on the key aspects.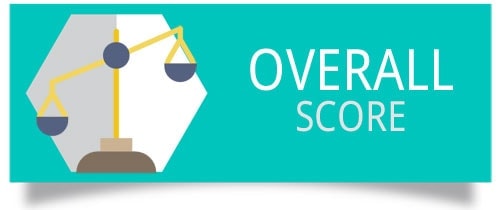 BetOnline Poker First Impressions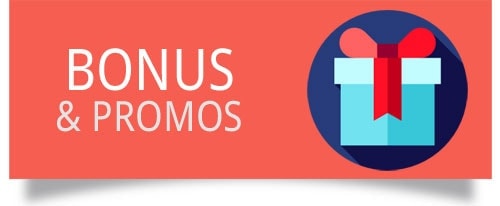 BetOnline Poker Deposit Bonus
&nbsp
BetOnline Promotional Codes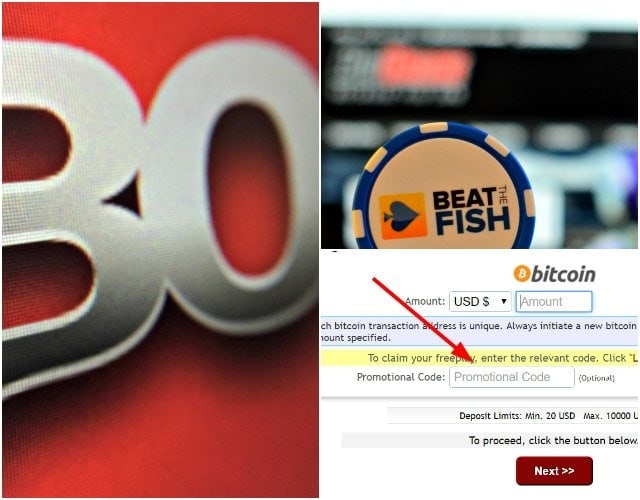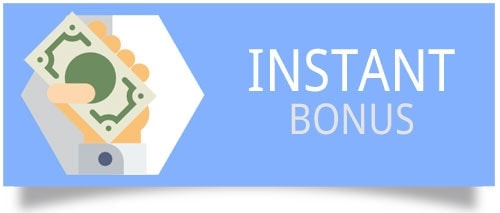 BetOnline Free Bets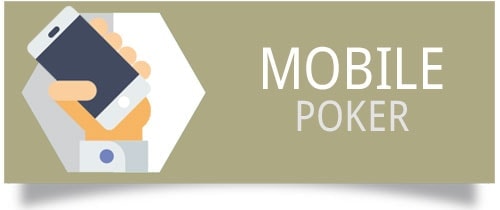 Mobile is finally here and it's very nice
How to Play BetOnline Poker Mobile
Step 1
Visit BetOnline Poker and tap "JOIN NOW" to create a player account or "Log In" if you already have an account. You can create your account from a PC, Mac, mobile device, or tablet.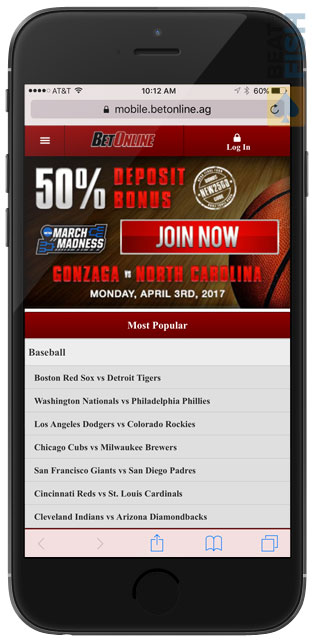 Step 2
Once you're logged in tap the "POKER" icon.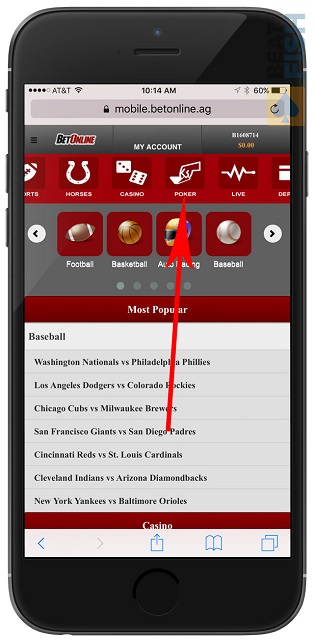 Step 3
Tap "PLAY NOW" if you're on an iPhone or iPad and "DOWNLOAD NOW" if you're on an Android phone or tablet. Android users should then install that file by tapping the notification or by opening the "Downloads" app. Once it's installed, tap the new BetOnline Poker icon to launch it.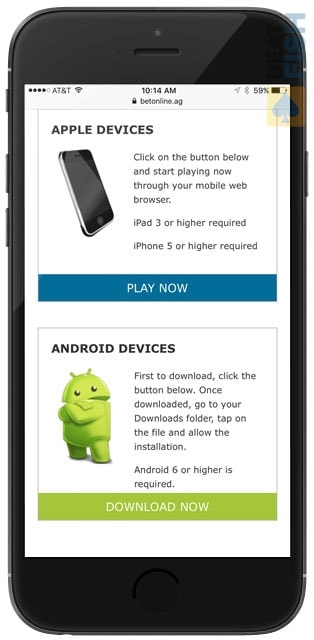 Step 4
Turn your phone or tablet to landscape mode. You'll be prompted to log in one more time. This screen doesn't communicate it well, but next to the human bust you'll input your account number and next to the padlock will go your password. Tap "Login".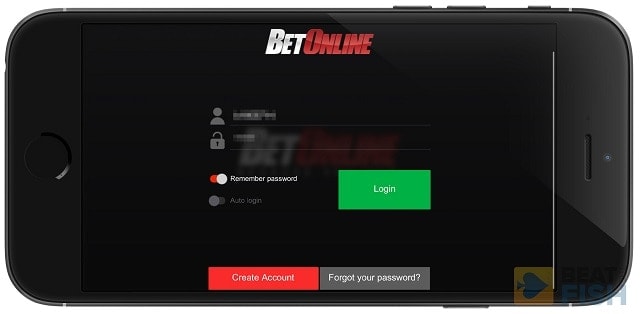 Step 5
You can skip steps 5 and 6 if you've already made a deposit. If you haven't, you can do so right from the BetOnline app. Tap the 3-bar hamburger menu next to your player icon and tap "Cashier".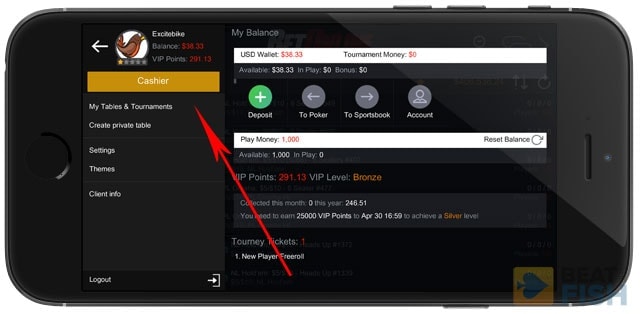 Step 6
A separate browser window will open up to input your Bitcoin, credit card, or other deposit details.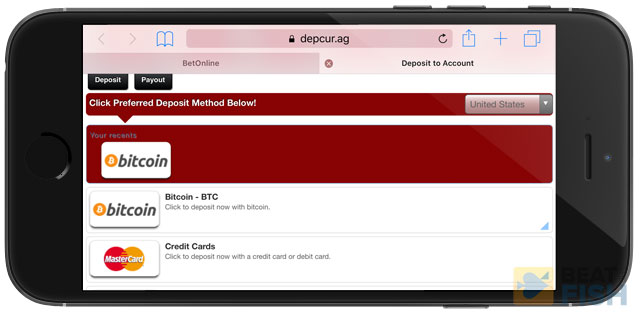 Step 7
You'll see the BetOnline mobile lobby immediately with available cash games to join. Tap one to open it. You can also switch to the "Tourney" or "Sit&Go" tabs under your player icon to register for one.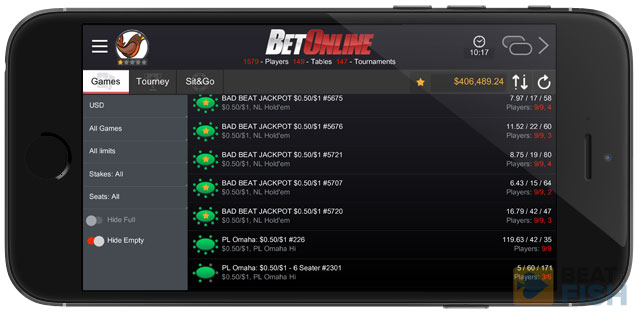 Step 8
Use the slider to choose your buy-in or wait for your tournament table to automatically open.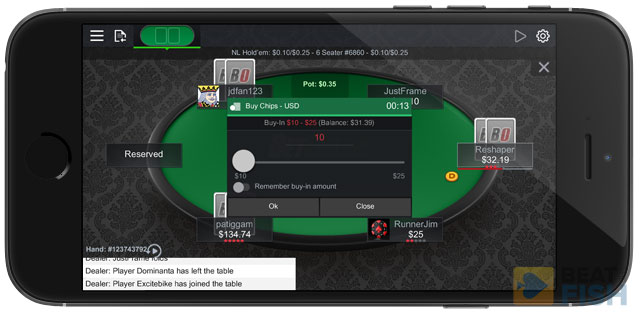 Step 9
Beat the fish and ship those chips. Repeat.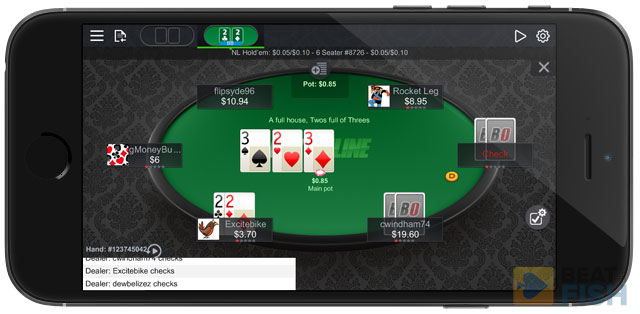 &nbsp
BetOnline Poker App Review
I had heard that the BetOnline Poker app was in development for several months so what did I do the day it finally came out to players? Created a new test account, made a small Bitcoin deposit, and messed around with the mobile client for hours.
Here's what I think after a good chunk of real gameplay:
Graphics
I'm a big fan of what BetOnline has done graphics-wise since they updated everything in 2016.
That carries over to the mobile app, which is very sharp.
The lobby can be filtered and you'll see a mini-graphic of each cash game to illustrate the number of seats.
Menus are designed well with:
Built-in cashier support
A display of VIP Points
A graphical hand replay feature.
Simple sounds and animations can be toggled on or off. Surprisingly, BetOnline mobile even displays little chat bubbles (which I happily always disable) next to the speaking player.
The bet slider works well, allowing players to either type in their bet, drag a slider, or tap incremental bets based on pot size. One nitpick that I can't stand it the lack of a full pot-sized bet button, which is becoming more commonplace these days.
Stability
This is usually the biggest complaint against any real-money mobile poker: It's full of bugs! How did this one do?
The BetOnline mobile "app" (quotes because you don't have to download it on iOS) was very stable in my tests, and performed better than many no-download clients I've tried over the years.
Multiple tables switched instantly when I tapped on them.
Keep your tinkering to a minimum while in a hand
Things weren't perfect, though. I did experience some hanging in the middle of hands where the entire game froze for a few seconds, but I was able to resume my hand after that.
This mostly happened while I was digging through settings menus. I could imagine some players' hearts skipping a beat if they were involved in a massive hand.
My recommendation would be to skip messing with menus during hands and save that for downtime between hands. I'm also doing my testing immediately after launch, meaning there's hope that this could be fixed with future updates.
Multi-table support
The big standout feature to me is how BetOnline handled multiple tables. I believe players can sit at up to 4 via mobile, although I only tested it with 2.
How does it work? Very very nicely and one of the best implementations of mobile multi-tabling I've seen.
When you're sitting at multiple tables you'll see a small graphic at the top of the screen with your cards on that table and a ticking yellow timer if it's your turn to act. I love this idea. You just tap a table to bring it up full-size on your screen.
One annoying side effect is that if you tap near the top of a table you'll bring up your device's top bar, moving the BetOnline app down a quarter-inch or so. Try to tap near the bottom of extra tables to avoid this.
There is an automatic table switch option, but I really didn't like having my tables constantly switch just before I would place a bet.
Tournaments
The other big advantage the BetOnline mobile app has over Bovada Poker is the ability to play tournaments and Sit & Go's, which can't be overstated.
That was a very shrewd move and something I know a lot of players will appreciate.
You can view any tournament lobby, register, and play right from mobile.
One lesson I found out the hard way is that there's no registration confirmation so be careful what you tap.
Unless I missed something, as soon as you tap "Register" for an event on late registration you're in the tournament. If it has yet to start you should be able to un-register.
Advanced settings
I'm surprised at how many settings available for BetOnline poker mobile.
You won't have the entire suite of customizations you would have in the desktop client, but it's pretty good for a no-download offering.
Among other things, you can:
Change turn notifications
Adjust visual table themes
Toggle player chat
Toggle sounds and animations
I like the right-arrow icon at the top of each table, which controls your actions at every table. You can sit out of every table at once or wait until the big blind.
Themes
While the default theme for BetOnline poker mobile looked perfectly fine to me, there are a handful of color options for the table felt and gaudy carpeting below.
There's a small icon of what looks like an eye dropper for custom color selection, but it was unresponsive when I tapped on it.
Overall
Overall I've been quite impressed with what BetOnline has pulled off with the mobile poker client. They're only the second in the US to add real-money mobile games.
This is probably the better of the two with built-in multi-table support and the ability to play any tournament. It's almost completely stable and absolutely could function as a desktop software replacement.
&nbsp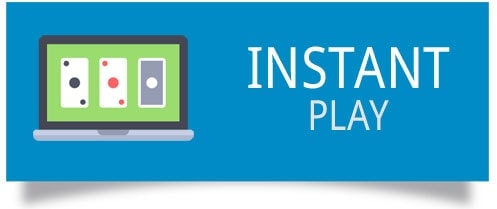 One unintended positive I discovered from BetOnline Poker launching their mobile client is a new hidden no-download instant play option for desktop as well.
When you're on a desktop you won't see it advertised or linked from anywhere as the poker site would much rather you download the full client. However, it's still perfectly usable on any browser if you know how to launch it.
When is instant play useful?
A few examples of when instant play might come in handy would be when you're:
A prospective new player and you want to see what the games are like before downloading anything
On a lightweight machine or OS like a Chromebook and can't download software
Using a friend or family member's computer and don't want to break tech etiquette to install anything
What can you play in-browser?
Everything, which is a big advantage over Ignition Poker's offering.
All tournaments and cash games can be played in-browser.
How to launch it
Visit BetOnline and log in or create a new account.
Manually type in (without spaces) poker.betonline.ag / mobilepoker / index.htm into your browser's address bar.
You'll see the instant play client load.
You'll probably be asked to log in one more time.
You'll see the lobby and can select any game.
Multi-tabling is supported for up to 4 tables. It works very well and, in a way, is more streamlined than the full download.
&nbsp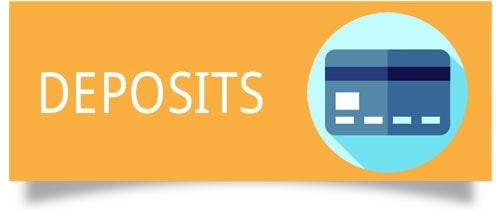 BetOnline Poker Deposits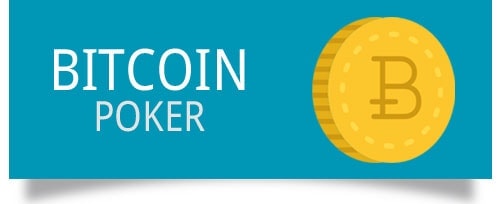 Bitcoin at BetOnline Poker
BetOnline Poker Bitcoin Chart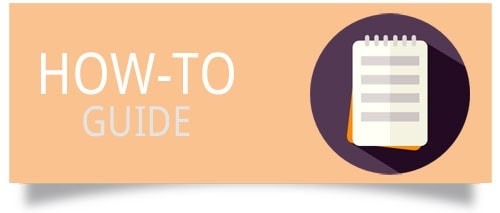 How to Deposit at BetOnline Poker Using Bitcoin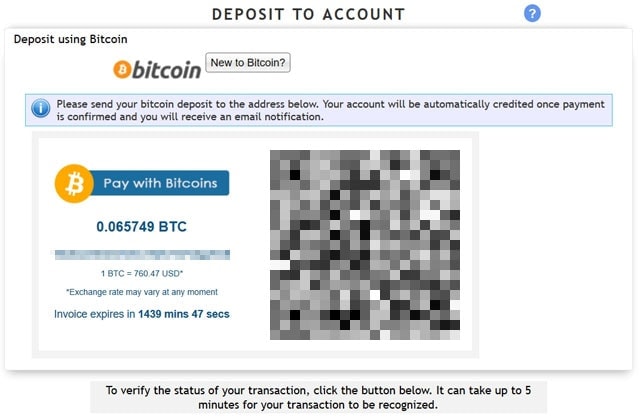 Open the BetOnline Poker software, log in to your account, and click the "CASHIER" button.
Click "Deposit".
In the browser window that opens click the Bitcoin icon.
Enter the amount you'd like to deposit and click the "Next" button.
You'll see a screen like the screenshot above that shows the exact amount of Bitcoin you'll need to send.
Have your Coinbase (or your other chosen Bitcoin exchange) or Blockchain app open or be logged into the Coinbase or Blockchain website on a normal browser.
Open your Bitcoin wallet in Coinbase or Blockchain and click "Send".
Copy the long Bitcoin address from the BetOnline cashier and paste it into the Coinbase or Blockchain Send address field or scan the QR code using the Coinbase app.
Send the payment.
Wait anywhere from 3-20 minutes and the funds will be automatically credited to your BetOnline account.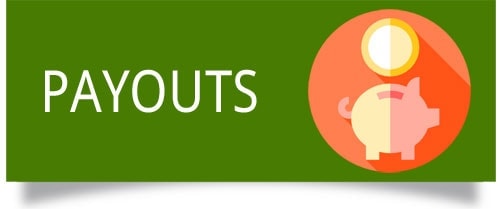 BetOnline Poker Payouts
PSA: BetOnline Poker offers every player a $50 monthly credit for payout fees so long as you request them on a Friday and mention in the payout comments that you're using it.
Weird, I know, but work with it so you can get an Express Check (or any other method) every month for free.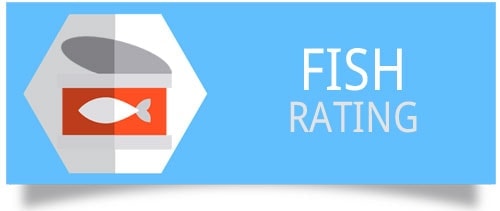 BetOnline Poker Fish Rating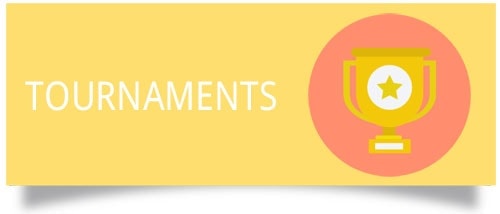 BetOnline.ag Poker Tournaments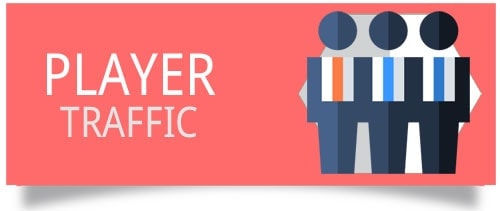 BetOnline Poker Traffic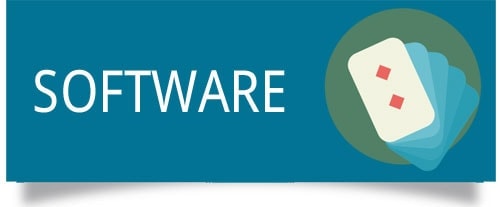 BetOnline Poker Software
BetOnline Poker History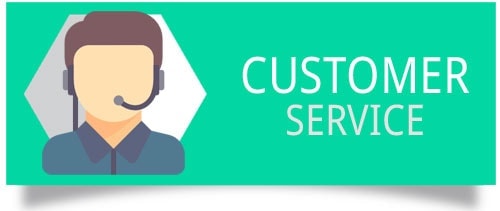 BetOnline Poker Support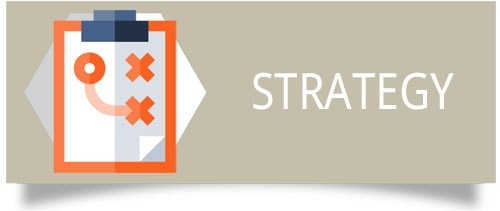 Strategy for Beating the Games at BetOnline