The Greatest Poker TV Shows and How to Watch Online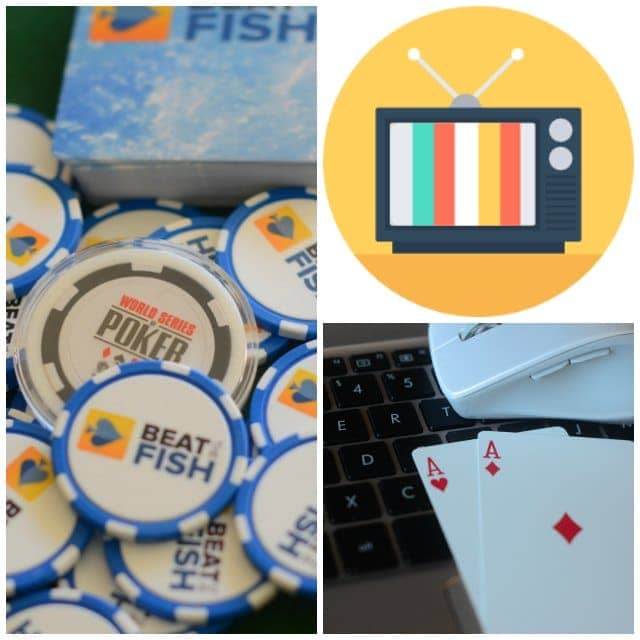 Although poker TV shows have largely been relegated to the realm of niche enthusiasts there was a time in the early-to-mid 2000's where it seemed to go hand-in-hand with the meteoric rise of the game.
In fact, it may have largely been responsible for it.
The World Poker Tour had moderate poker TV success before ESPN's WSOP coverage in 2003 just blew the top off the whole thing.
For several years after that it felt like you couldn't go through a round of your channel guide at any hour without seeing 2-3 simultaneous poker TV shows airing.
With US government legislation in 2006 largely signaling an end of the poker explosion the demand for poker on traditional TV took a sharp decline.
Today's poker TV  shows are in a good place
A couple of years ago, Poker TV shows were on the decline. However, poker enthusiasts are now in a good place with the World Poker Tour still kicking, plenty of new major tournaments being broadcast on TV and PokerGO (formerly Poker Central) bringing 24/7 poker programming to our screens.
I've reviewed some of my favorite poker TV shows over the years, which you'll find right here.
Some are newer productions like High Stakes Duel and Dolly's Game while others like Celebrity Poker Showdown are cringe-worthy relics from the height of poker TV madness.
Enjoy.
How to watch poker TV shows online
There are a number of sources where you can watch poker coverage from your phone, tablet, desktop, or TV.
Here's a rundown:
Twitch
In the poker section of Twitch, you'll find streamers hosting a mix of old syndicated poker reruns like High Stakes Poker and Poker After Dark, big online tournaments with pro commentary, and individual streamers showing their current games.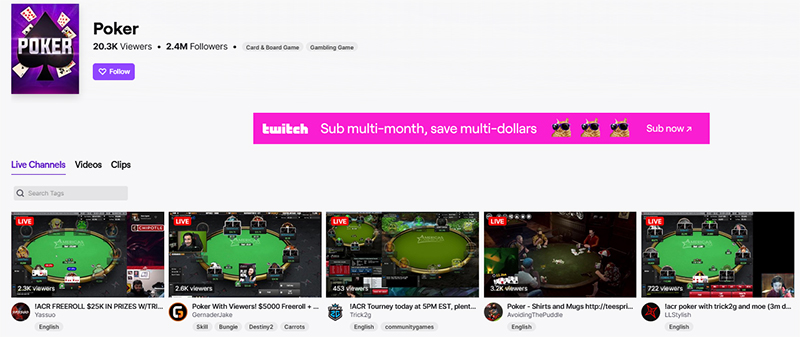 Each channel can be streamed instantly simply by clicking the thumbnail. There's no software installation necessary.
YoutubeTV
In 2022, YoutubeTV and PokerGO struck up a deal. It allows viewers to watch PokerGO content via a YouTubeTV subscription, similar to other established TV channels like ABC, Bravo and ESPN.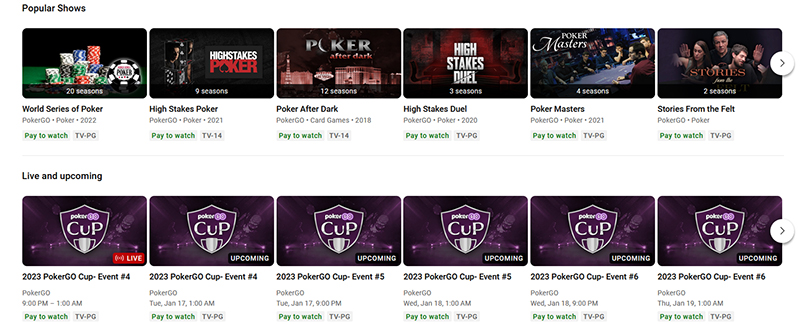 It also solved the problem of viewers struggling to watch PokerGO on some smart TVs – since it's now possible to stream the service's poker programming on the YouTubeTV app.
PokerGO (Operated by Poker Central)
I love Poker Central, which debuted in 2015 as the only 24/7 channel dedicated to poker. It has rebranded as PokerGO but the premise is the same.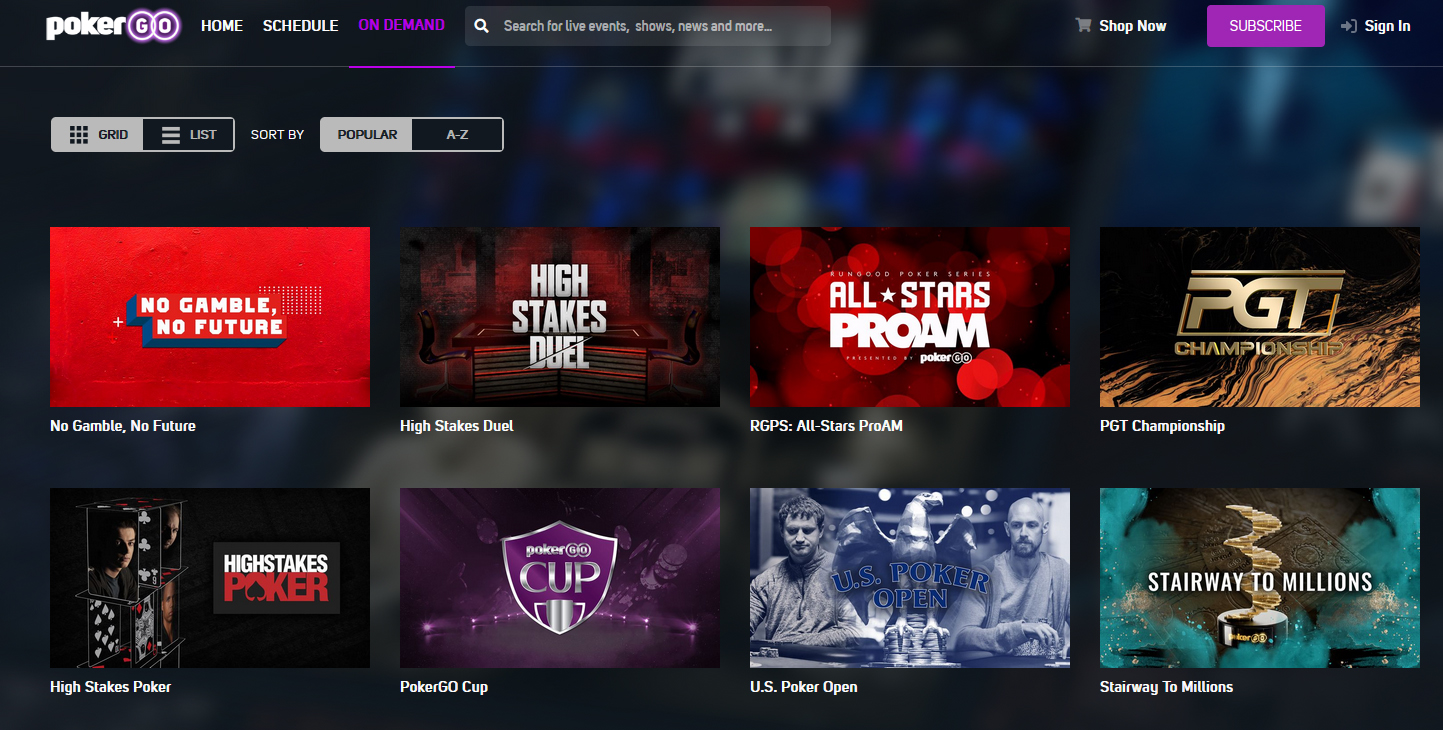 They mix original programming like Pokerography with syndicated classic poker shows like High Stakes Poker. It's also possible to watch live-streamed events, including the WSOP, the US Poker Open and the PokerGO Cup.
You can watch PokerGO using:
Apple TV
The PokerGO App on iOS and Android devices
Roku
Amazon Firestick
Console browsers like Playstation and XBOX
Currently, there is no smart television app for PokeGO. As such, if you want to watch its programs on your TV, you'll have to access PokerGO through the television's browser. Alternatively, you can subscribe to the channel via YoutubeTV and use the YouTube app on your smart television to watch it that way.
All About PokerGO
The biggest player in the poker TV shows arena is PokerGO.
With a clearly stated mission to revive televised poker, the people behind this project have put forth some truly commendable efforts to create exciting and appealing content with a potential to attract even the casual viewers.
When the brand was originally launched as Poker Central, it was touted as the is the only 24/7 poker TV network in the world. Now that it has rebranded to PokerGO, the same still applies.
When it comes to their own production they've attracted the most attention with the shows like the Super High Roller Bowl and the Super High Roller Cash Game, gathering some of the biggest names in the industry and reminding us all of the good old days of High Stakes Poker.
A portion of the Poker Central schedule
Poker Central is a full-fledged poker-only channel and they aren't limited to these exclusive shows. Some of the other featured titles include:
Conversations with Phil Ivey
High Stakes Poker
Poker After Dark
High Stakes Duel
Stairway to Millions
No Gamble No Future
The list goes on. You can check out the full schedule on their official web page and find out when your favorite shows are aired.
How to watch PokerGO now
PokerGO is available through numerous streaming hardware, including the Amazon Fire TV, Apple TV, YoutubeTV, Roku TV, its own purpose-built mobile app and the PokerGO website.
Summing up Poker Central and PokerGO
In my opinion, Poker Central launched at just the right moment. With poker content on TV really dwindling and even popular shows like WSOP coverage on ESPN moving to less attractive time-slots a poker-only TV network was just what poker fans needed at the time.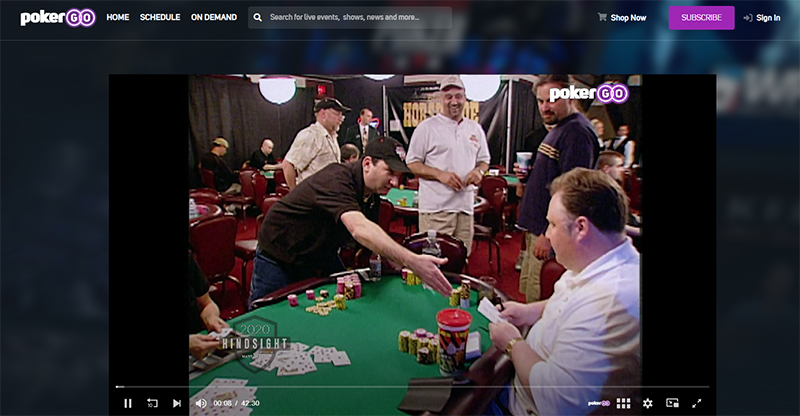 After the rebrand, PokerGO has really stepped its game and came up with the custom-tailored product guaranteed to satisfy avid poker fans and casual viewers alike.
The brand has done what no one else would do and created a highly specialized network for poker aficionados across the globe. In my eyes, that deserves special respect.
EPT Coverage
PokerStars owns the European Poker Tour, probably the most famous tournament tour after the WSOP.
As such, it is only natural that the tour is given quite extensive coverage, including both live video production and edited shows featuring the biggest and most important moments.
The Main Event of every EPT stop receives the full attention from the production team.
Apart from the standard announcing duo, Joe Stapleton and James Hartigan, many big names make appearances in the commentator's box, including the likes of Jason Mercier, Liv Boeree, Daniel Negreanu, and many others.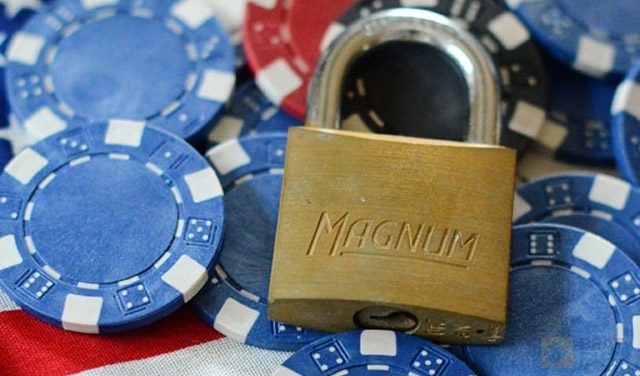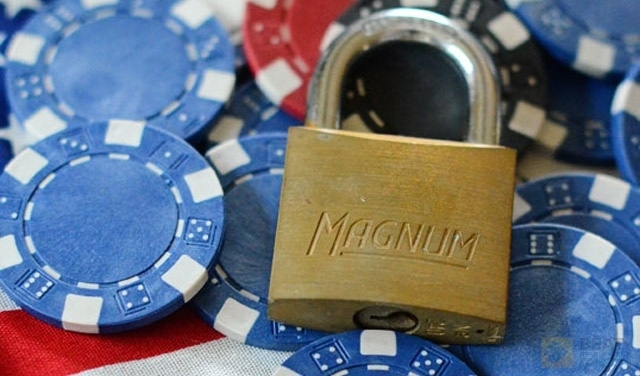 All of the EPT coverage is available on YouTube.
Why it's worth watching EPT coverage
The quality of the production and the commentary are really excellent. While watching live play of the final table may not be everyone's cup of tea, edited episodes of EPT main events are very enjoyable.
It is not only a fun watch, but these days one can learn a lot about poker strategy by listening to  the in-depth analysis and thoughts of some of the most brilliant poker minds.
My rating
EPT coverage gets an easy 8 or 8.5 of ten. There are always things that can be improved on, but overall it is one of the best poker shows these days and, most importantly, it happens throughout the year.
The Big Game
The entire idea behind the show was quite an interesting one as it would pitch one daring online qualifier against five hardcore pros, giving him or her a chance to win big.
The Loose Cannon
This qualifier is known as "the loose cannon" and they are staked $100,000 to play with. These $100,000 they are free to lose without any consequences, but they can only take home the amount won over the initial stake.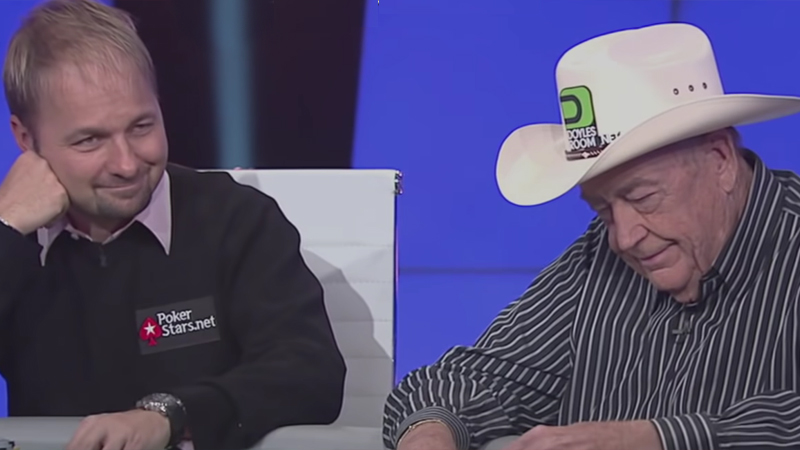 Each loose cannon gets to play 150 hands and if they are not busted before hitting that mark, they can take home every dollar over the initial $100k.
At the end of every season, the loose cannon with the biggest profit also receives the NAPT passport valued at $50,000.
Why I like The Big Game
The Big Game is not only entertaining to watch but it also had some very touching episodes. While we all love to see professionals play, there is a part in each one of us that roots for the underdog. And loose cannons on this show are underdogs and it's not even close.
In fact, some of them managed to get very lucky and win really decent amounts of money.
The idea of pitching a long-shot amateur against experienced professionals, giving them a chance to win significant monetary amounts is a recipe for success and The Big Game was hugely popular among the fans.
Sadly, it was discontinued and it doesn't seem like it is coming back. However, you can still watch reruns on PokerStar's Youtube channel.
My rating
The Big Game gets a strong 8 out of 10. What makes a show little weird is that loose cannons who win a big hand early on hardly have any motivation to try and play against the people who clearly outclass them.
This doesn't take anything away from the production, but it would be nice if there was some sort of an option, like reserving half of the winnings and letting them play with the rest.
High Stakes Duel
High Stakes Duel is original programming from PokerGO, launched in 2020. It has a unique format to other poker TV shows in that it sees two pros compete in a heads-up tournament.
The buy-in is $50,000 and it doubles every round. The loser of the first round can rematch and the buy-in increases to $100,000. If they decide not to, another player can tap in.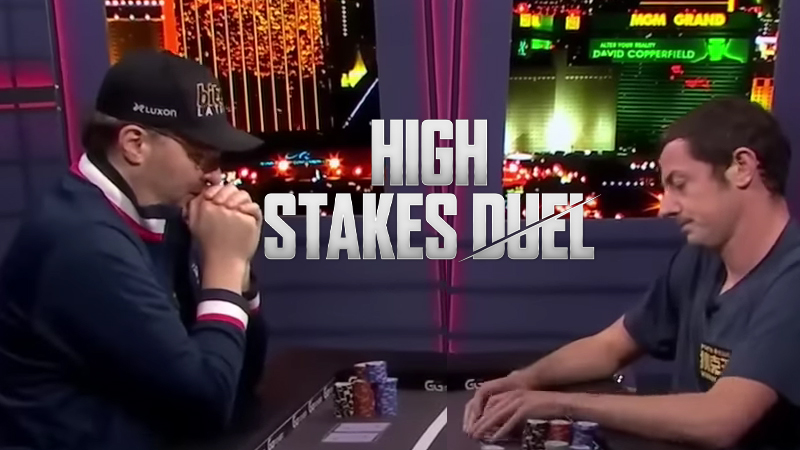 If a player wins three rounds in a row before Round 4 or two wins in a row after Round 4, they'll win the prize pool.
Why You Should Watch High Stakes Duel
High Stakes Duel has really reinvented the format of the average poker television show. You'd think watching heads-up play for a few hours would get boring but it's such a novel concept that viewers really get sucked in.
My rating
Overall, I'd High Stakes Duel a 9 out of 10. All of the seasons that have aired make for great watching, especially when long-time rivals like Phil Hellmuth and Tom Dwan go at it.
World Series of Poker on CBS (formerly on ESPN)
The World Series of Poker and ESPN's coverage gained enormous popularity since Chris Moneymaker won it all in 2003 from an online satellite. The WSOP and the top sports channel had a partnership until 2021 when CBS picked up the rights to broadcast the major poker tournament.
What's it like tuning in to WSOP coverage?
In my opinion, CBS does a good job of covering the WSOP, similar to how ESPN ran things. It's great that viewers can watch all of the lead-up to the final table of the Main Event, and they do a nice job of balancing coverage of side tables and make it captivating by returning to some of the real characters at the event. The announcers are humorous, knowledgeable, and poignant.
The production is also top-notch with excellent lighting, video quality, and just the right amount of background insight into the lives of the players.
Along with High Stakes Poker this is one of my favorite poker shows on TV from an entertainment standpoint. In terms of significance to the poker world no one can touch World Series of Poker.
My rating
Out of 10, I give live WSOP coverage an 8.
High Stakes Poker
High-Stakes Poker began airing in early 2006 with an idea unique to the TV poker world: air the biggest, riskiest cash games in the world. Up until then, it was mostly tournaments that were broadcast.
Each player buys in with his or her own money, with virtually no maximum limit. Probably for dramatic television effect, players can even bring stacks of cash to use along with their chips – so you can see that they really are playing for big money. While typical buy-ins are $50,000 and $100,000, you'll occasionally see players with over $1,000,000.
The game is my personal preference for ring games: No-Limit Texas Hold'em with $400/800 blinds. While these ultra-stakes games between professionals are usually mixed games switching after every round, the game is restricted to Hold'em on the show for simplicity's sake.
The initial season was 14-weeks long and featured players like poker legend Doyle Brunson, his son Todd Brunson, Daniel Negreanu, Ted Forrest, Phil Hellmuth, Barry Greenstein and Johnny Chan. In the newer seasons,  Jeniffer Tilly, Jason Koon, Bill Perkins, Bryn Kenney and Doug Polk joined the roster.
What Makes HSP So Great?
It's amazing to be able to tune in and watch what actually earns these pros the big bucks as they take part in intense competition, bluffing each other into bad beats and offering up insight into the very skilled gameplay that they making their living off of.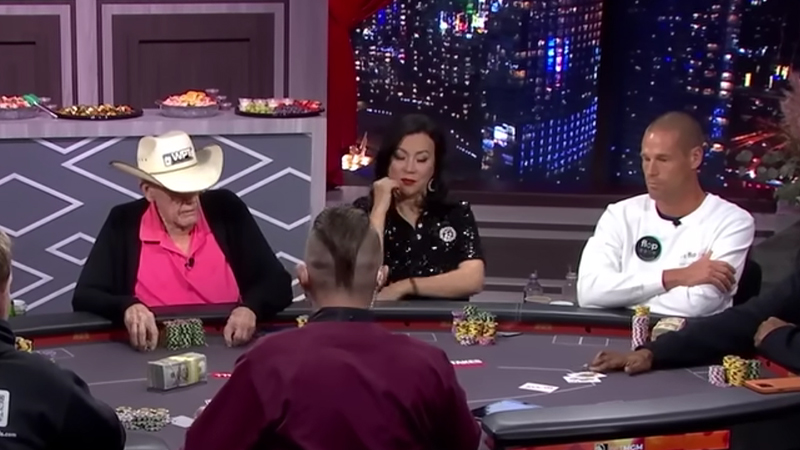 Easily, millions of dollars are exchanged during each session and many amateurs don't realize that tournaments are really only about the glory, the respect, and the win for these professionals. This is where the real money is.
High Stakes Poker Cancelled and Revived
To a great dismay of poker fans High Stakes Poker was discontinued in 2011.
There were many petitions and requests sent to GSN to return the show, but, unfortunately, the network decided against it.
Fortunately, PokerGO brought the popular show back in 2020 – 10 years after the first run originally ended.
My rating
Overall, I would give High-Stakes Poker an 8 out of 10 and I've been looking forward to catching new episodes. Hopefully, the series' contract is renewed for another round following the initial 14-week initiation. (It was, and for several years to come)
New episodes of the show used to run on Mondays at 9pm with reruns at 2am late Monday night and throughout the week.
Poker After Dark
NBC's Poker After Dark began airing in early 2007, on television 6 nights per week at 2am in most time zones until 2010 for seasons 1 through 6.
Monday-Friday night's episodes feature new tournament action until a winner is determined and Saturday night includes a recap of the action with commentary by the players.
A seventh season was aired but only the first 48 were shown. If you never got to watch them on NBC, they are now available on PokerGO.
In 2017, PokerGO revised Poker After Dark. The station even created its own purpose-built studio for filming its poker television programming within the ARIA Resort and Casinos, which is where all Poker After Dark shows are recorded.
A new twist was placed on the format of the original series, with PokerGO broadcasting live streams of the action every day. Things changed back in 2019 due to the COVID-19 pandemic and Poker After Dark has remained an episodic format ever since.
Structure of the game
Each week's Poker After Dark tournament has a $20,000 buy-in with the winner taking the entire $120,000 prize pool.
The tournament is invitation-only with star-studded fields including pros like Doyle Brunson, Johnny Chan, Phil Hellmuth, Barry Greenstein, Mike Matusow, Phil Ivey, Gus Hansen, Howard Lederer, Daniel Negreanu, John Juanda, and a slew of poker's biggest names.
Ratings have been strong for this late-night newcomer so expect it to become a TV poker mainstay.
Why I think you should watch Poker After Dark

NBC's Poker After Dark is unique in that it is one of the few poker TV shows that actually shows most of the action.
As they have an entire week to air a single tournament there is minimal editing for time as opposed to a similarly-formatted show like Poker Superstars.
Poker After Dark has several hours to work with and airs seemingly insignificant hands like blind-steals and small pots.
While this may seem like filler to casual TV poker fans, actual poker players will appreciate the opportunity to follow the strategy of the full tournament rather than just watch highlights of all-in action.
The total airtime of the tournament is about the same time it took to actually play the tournament. Besides the occasional live poker on holidays, this is very unique.
Minimal commentary on Poker After Dark
Another aspect that I appreciate in NBC's Poker After Dark is the minimal commentary during the action, which gives way to the pro table talk and subdued atmosphere (unless, of course, Hellmuth and/or Matusow are at the table) of the typical poker sounds.
While I often enjoy pro analysis, Poker After Dark provides a different and minimalist approach that appeals to both fans and players of the game.
This also suits the overnight time slot, which is the prime viewing time for poker players. The production, set, lighting, and graphics are top-notch, which is would you would expect from a major network.
Invitation-only format
The invitation-only format also makes for better television as the field can be hand-picked to those we really care to watch. Personally, my interest level in a poker show is much higher when I can watch 6 recognizable poker pros playing a good poker game with solid strategy and a mutual respect for each other.
Fortunately, you won't have to deal with amateur antics, internet-level gameplay, and a half-dozen satellite winners who ran well for a few days.
I would much rather watch Poker After Dark than most episodes of the World Poker Tour because of the non-edited play and the professional field.
Even though it's for much less money, it's simply a better poker game with better players.
Essentially a Sit and Go
The actual tournament structure of NBC's Poker After Dark is very much like a 6-handed Sit 'n Go with all players starting with the same amount of chips and a fairly slow increase in blind levels.
What's great about this is that poker players at home can actually learn strategy for online tournaments. Because the play isn't edited to death you'll get to see the small plays that truly matter to the final outcome.
My rating of Poker After Dark
Basically, in Poker After Dark, you get to watch a bunch of pros play a Sit 'n Go. What better learning learning tool can you have than that?
Much like GSN's High Stakes Poker is brilliant for picking up professional-level cash game strategy, NBC's Poker After Dark can be a good strategy tool for shorthanded Sit 'n Go tournaments.
Overall, I throughout enjoy NBC's Poker After Dark and would recommend it to both poker fans and players. You can usually catch new episodes on Mondays during the Fall.
World Poker Tour
The World Poker Tour previously aired on the FOX Network but is now available to watch on Bally Sports and, if you live in Europe, Sky Sports.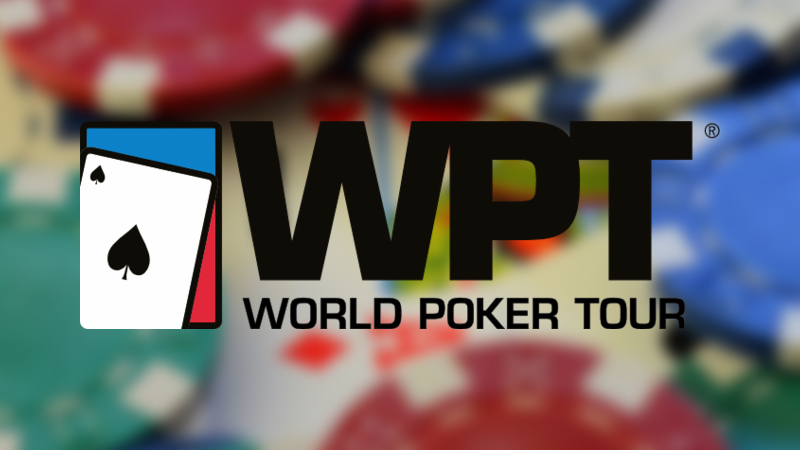 The WPT airs the final table (6-seated) at some of the world's largest live poker tournaments. Some of their biggest prize pools come from the Bellagio Five Diamond Classic, Aruba, Foxwoods, and Bay 101.
WPT events are open tournaments
Events on the WPT are open to anyone willing to front the buy-in, which typically ranges from $10,000-$25,000.
The final table usually consists of at least one unknown amateur or two who's had a great tournament after qualifying through a satellite. Of course, you'll recognize many of the poker professionals who consistently grind it out and make final tables.
Pros like Gus Hansen, Daniel Negreanu, and Phil Ivey will often be found on the show. In fact, Gus Hansen won three of these televised events during the first season – an amazing feat considering today's enormous tournament fields.
This program largely seeks to make poker stylish with concert lighting and techno for pivotal tournament situations.
What makes WPT Coverage so great?
You get to see the final table of some huge tourneys, and their coverage is pretty well done.
I like the fact that these are open tournaments that anyone can enter, but at the same time I like to see my favorite pros consistently battle off satellite-winners.
While the show is somewhat bloated in its two-hour time slot, it does allow you to see a good number of hands.
Besides, I can't stand that many commercials, so I only watch it on DVR. Fast-forwarding through the commercials, you can watch it in about 70-80 minutes.
Score
Out of 10, I give the World Poker Tour an 8.
Poker Superstars
The concept of Poker Superstars was to hold an invitation-only tournament for some of the biggest names in poker. The tournament is played in a playoff format rather than a shootout for all the money.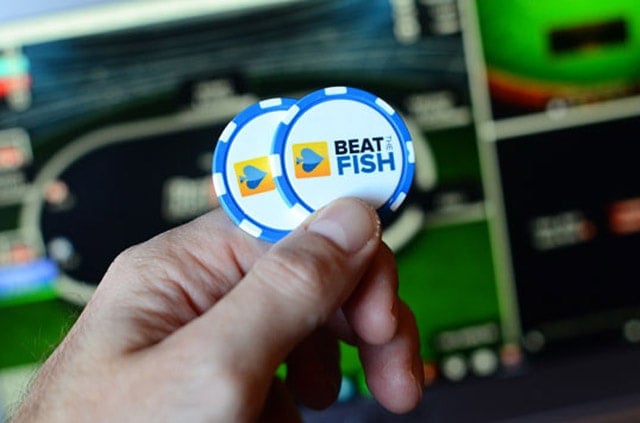 The show used to air on FOX Sports (and you can sometimes catch reruns) but, now it's available on demand at PokerTube.
There are single table elimination matches at the start of each season with each episode. Each table is a group of 6 players, which compete against each other 2 or 3 times.
Structure of this invitation-only tournament
Players are rewarded with points for finishing in the top places. After a few rounds of elimination matches, the players with the most points survive.
Each week shows a new single-table match.
The field gets down to 16, and each point accumulated during the elimination matches gives the player more starting chips in the next round.
At the "Super Sixteen", the tables only feature 4 players per table.
The final two rounds are heads-up matches. The winner of the entire tournament takes $500,000 and winners of individual matches also take home a little cash.
Tournament invitees included names like Doyle Brunson, Todd Brunson, Mike Caro, David Sklansky, Johnny Chan, Scotty Nguyen, and Ted Forrest.
Why is Poker Superstars So Great?
Not only is it cool to be able to watch a tournament made up strictly of poker legends, but the playoff structure makes the event really interesting. As opposed to rewarding one excellent performance (like the WPT or the WSOP does), Poker Superstars rewards consistent play over an extended period of time.
Watching the convoluted strategy that players often have to employ to advance to the next round is interesting. For example, at the 16-player level, the top 2 point-earners advance from each 4-player table. They play two matches against the same players, so if a player finished in last in the first round, he would have to knock out the other players in an exact order to be able to advance.
The play during this series is fascinating to watch and you won't see very many strategic mistakes from these top players. Since every match is shorthanded it serves up a lot of action. The announcers are also knowledgeable and fairly humorous without being obnoxious.
Poker Superstars is a great show for poker fans, overall.
My rating
Out of 10, I give Poker Superstars a 9. You can check out a new episode weekly Sunday nights on Fox Sports.
Celebrity Poker Showdown
Celebrity Poker Showdown aired on Bravo and, until 2006, aired almost every night. The show featured a handful of invited A and B-list celebrities playing in $250,000 no limit Hold'em events for charity.
Reruns can still be watched on network television but there is currently no streaming service that allows you to tune in. I really think PokerGO should pick up the reruns, because it was such an entertaining show.
The clueless and often unpredictable celebrity play is commentated by Dave Foley and Phil Gordon and takes place at the Palms Casino in Las Vegas. Each show lasts 2 hours and winners or individual events go on to compete in championships later in the season.
My thoughts
I give some of the celebrities credit in that they seem to have actually studied the game before embarrassing themselves on TV, but most players are just terrible. Sometimes they'll have a celebrity on who's actually a poker enthusiast like Ben Affleck, but his awful competition will usually draw out on him somehow.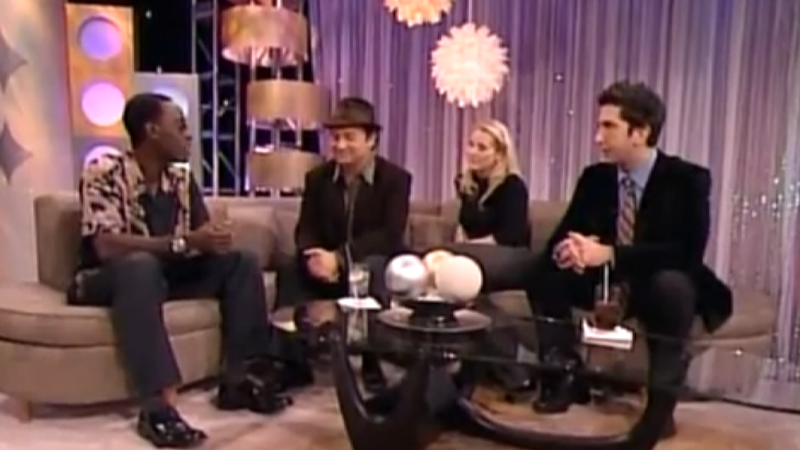 My rating of Celebrity Poker Showdown
Out of 10, I give Celebrity Poker Showdown a 8. The show is absolute madness and it might be a hate-watch for those of you who prefer to watch talented players compete.
However, there is no denying that watching celebrities like Dennis Rodman, Neil Patrick Harris, Coolio, Chevy Chase, David Schwimmer and Wanda Sykes on the felt. Even award-winning actors like Don Cheadle, Martin Sheen and Allison Janney have appeared!
Poker Royale
Poker Royale was another fun poker show on the Game Show Network. Instead of filming actual tournaments on the circuit the network hosted invitational events, which usually included 6 pros.
The thrilling tournaments were usually themed, such as:
Battle of the Ages: 3 poker veterans were pitted against 3 young stars.
Battle of the Sexes: Male poker players like Chris Moneymaker and Antonio Esfandiari competed against female players like Jennifer Harman and Evelyn Ng
Celebrities Vs. Poker Pros: Pros like Kenna James and Scott Fischman faced celebrities like Lance Bass, Patrick Warburton and Morris Chestnut
Each tournament had an individual prize pool, or prizes for winners of a series of events. Of course, the format is No-Limit Holdem.
You can catch reruns during late-night hours throughout the week. Regulars include Phil 'Unabomber' Laak and David Williams. Poker Royale is hosted by John Ahlers and poker professional Robert Williamson III does the commentary.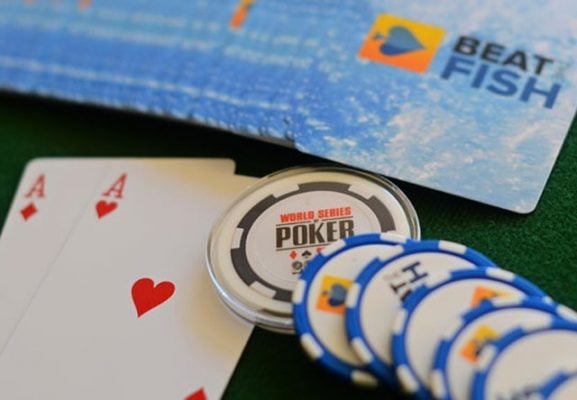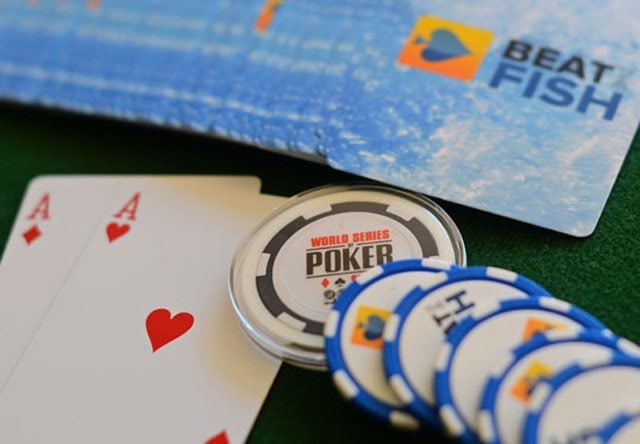 What I like about Poker Royale
There are definitely some positives about this show like the fact that they invited some of my favorite pros that you don't see too often on TV.
It's always nice to have some variety in your poker television diet.
I also like the commentary by Robert Williamson, but he can be a bit brutal on the players at times.
I can't imagine what it would be like to have all of my bad moves at the table recorded and analyzed.
Anemic production values
Anyway, some misses include an anti-climactic production; while it's good to know it's unscripted, would have also liked to see a little pizzaz. Also, the hosts could get a little more excited about bad beats and big wins to make things more suspenseful.
Also, the themed match-ups are sort of strange. The Unabombers against the James Woods gang? It seems like a stretch. Also, why do they have to invite comedians to play poker? It just reminded me a bit too much of Celebrity Poker.
Final Score
Out of 10, I give Poker Royale a 6 or a 7. Like Celebrity Poker Showdown, this show doesn't air anymore and is not available at any online streaming services – but you can find plenty of episodes on YouTube.
Dolly's Game
In Dolly's Game, poker legend Doyle Brunson hosts games for top pros like Shaun Deeb, Billy Baxter, Eli Elezra and Alan Richardson. Focusing on mixed games, you'll watch them play NLHE, Seven Card Stud, Badugi Razz and Triple Razz.
Why Dolly's Game is Worth a Watch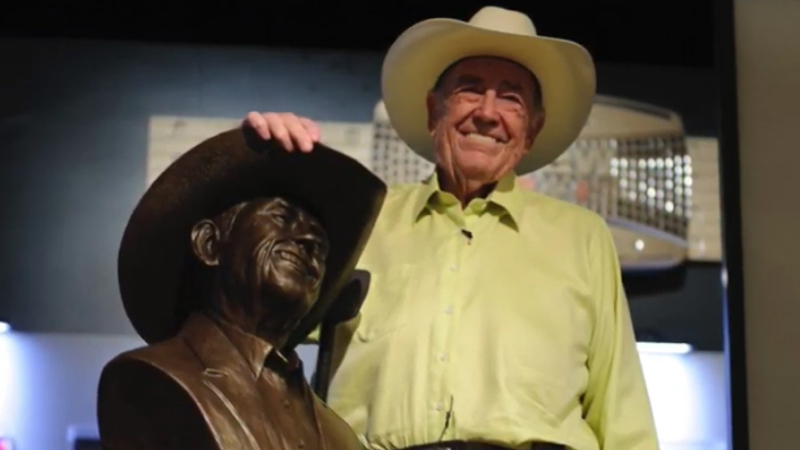 It's always a pleasure when Doyle Brunson makes an appearance at major poker tournaments, so I love that poker fans can watch him doing what he does best in a television series. It's also nice to see different types of poker games being featured.
My Rating of Dolly's Game
Out of 10, I give Dolly's Game a 9. It's available on PokerGO and is a super fun watch for all types of poker fans.
Frequently Asked Questions
✅ What are the most popular poker TV shows?
The best online sportsbook in the United States is one that offers a great user experience, plenty of ongoing promotions and a safe gaming environment. Read BeatTheFish's in-depth guide to the best online sportsbooks in the USA to find betting apps and sites that meet these criteria.
✅What bonuses and promotions are offered by USA sportsbooks?
High Stakes Poker and Poker After Dark are the most popular poker TV shows out right now. Plenty of poker fans also enjoy newer programs like High Stakes Duel and Dolly's Game.
✅Where can I watch poker TV?
There are plenty of places where you can watch poker television shows. Twitch and PokerGO are the most popular outlets but Bally Sports and ESPN also have plenty of poker programming. For older shows that aren't broadcast on television or streaming services, it's best to look on Youtube, Daily Motion and Poker Tube.
✅ Does Roku have a poker channel?
It is possible to watch poker television shows on Roku via Poker. Dozens of highly-rated programs are available there, as well as live coverage of major events.
✅How do poker TV shows affect the way people play poker?
It might seem farfetched, but there are actually plenty of aspiring poker pros who watch Poker TV shows to study the game. The competitors on shows like High Stakes Poker are incredibly successful and profitable, so watching these shows could have a positive impact on your gameplay – especially if you continue to study and practice.
✅What is the history of poker TV shows?
The first poker TV show was broadcast in the US in 1973 and was called "The Poker Superstars Invitational Tournament". During the 2000s, around the time of the online poker room, Game Show Network and ESPN started airing poker television programs and live coverage of events. There was a bit of a lull in poker programming during the 2010s but it is back in full-force.
A lifelong poker player who moved online in 2004, Josh founded Beat The Fish in 2005 to help online poker players make more-informed decisions on where to play and how to win once they got there. He hopes to counter the rampant dishonesty in online gaming media with objective reviews and relevant features. Tech nostalgic. Fondly remembers the soup avatar at Doyle's Room.