How Gus Hansen Earned Millions as The Great Dane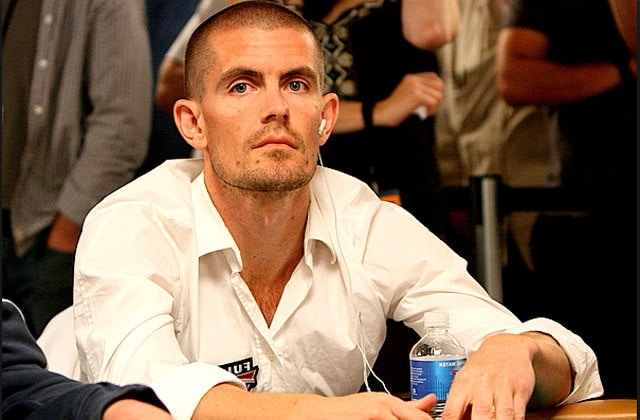 Gus Hansen, from Copenhagen, Denmark, is probably most well-known for his hyper-aggressive gambling playing style.

"The Great Dane" originally began his skill game career with backgammon in his native country and this fast-action game most likely had an influence on his style as a poker player.
He began playing poker seriously in 1997 when he got involved in the ring games offered at The Mirage in Las Vegas.
Gus Hansen's rise to poker stardom
Early WPT success
Hansen was propelled into the poker limelight with his win at the first-ever World Poker Tour event: the 2003 Five Diamond World Poker Classic at the Bellagio. He picked up nearly $600,000 for the win. Hansen mostly gained his notoriety for excellent WPT appearances.
He went on to win 2 more WPT titles within the next year: the 2003 L.A. Poker Classic and the 2004 PokerStars Caribbean Adventure.
Combined, this was almost another $1 million in prize money. The following season, he finished 3rd at the WPT Shooting Star Championship at Bay 101.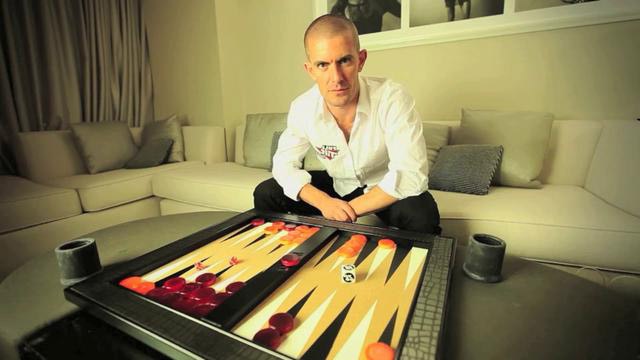 Poker Superstars
Perhaps even more impressive to me was his win of the inaugural Poker Superstars Invitational tournament on FSN.
This was a $400,000 buy-in event consisting of 8 of the best poker players in the world: Doyle Brunson, Chip Reese, Phil Ivey, Barry Greenstein, Howard Lederer, T.J. Cloutier, Johnny Chan, and Gus Hansen.
Rather than playing a single tournament, this took place as a multiple-event format so players would be rewarded for repeat performances. Against an almost flawless field of poker legends, Gus Hansen dominated from day 1.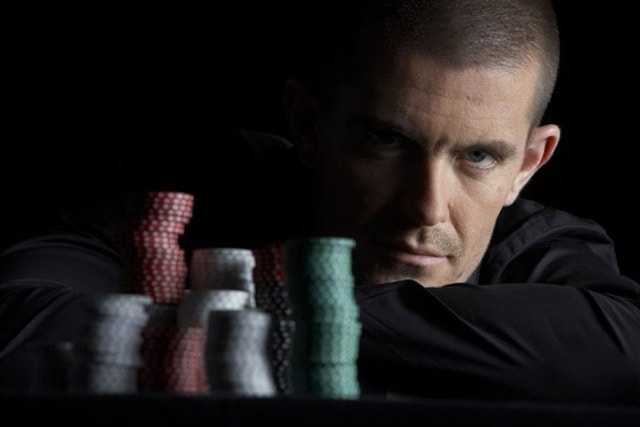 Hansen isn't a one-trick pony
Gus Hansen probably garners the most frustration around the table from both amateurs and seasoned professionals because of his unpredictable aggressive style.

He is known to play 7-3 suited the same as he would pocket Aces, making him virtually unreadable to his opponents. He loves to see a lot of flops, and he loves to take the lead with his aggressive style upfront.
The advantage of playing all sorts of hands the same way is that his opponents will often choose the time that he does have a monster to try and break him. Even when he does play rags, he can baffle his opponents when he connects, cracking big hands and looking like he just got lucky.
Gus Hansen is reminiscent of the classic Doyle Brunson strategy on steroids.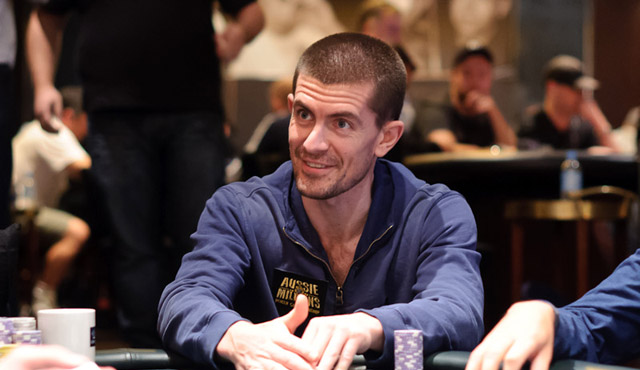 $10 million in lifetime tournament earnings
In 2007, Gus claimed the victory in the Aussie Millions Main Event in Melbourne, outlasting the field of 747 players and taking home close to $1.2 million.
The next year saw his biggest cash to date, as he finished runner-up in the WPT $25,000 Five Star World Poker Classic in Las Vegas. Hansen had a great run through the tournament but was stopped just before crossing the finish line by David Chiu and had to be satisfied with the second place finish good for $1.7 million.
With a number of other important cashes in his career, his lifetime tournament earnings as of 2016 are in excess of $10,000,000.
Gus is fun to watch at the table with his laid-back personality and shark-like smile. You can catch him most often on WPT reruns riffling his chips and confusing his opponents.
Gus Hansen and online poker
Although Gus Hansen started his career on the live tournament scene, it wasn't long before he picked up the online bug. He was drawn to the high stakes that used to run around the clock on Full Tilt Poker back in the day and became one of the regulars at virtual tables.
Despite his indisputable zeal, however, The Great Dane's success in the live arena did not translate well into the online environment.

In fact, he came to be known as one of the "live ones" in the games against pros like Phil Ivey, Tom 'durrrr' Dwan, Phil Galfond, and other sharks who rushed to the tables whenever Gus made an appearance.
According to Hendon Mob, his accumulated losses on Full Tilt since early 2007 are in excess of $20,000,000.
On PokerStars, he is known as 'broksi', and since 2012 he left more than $1.3 million behind.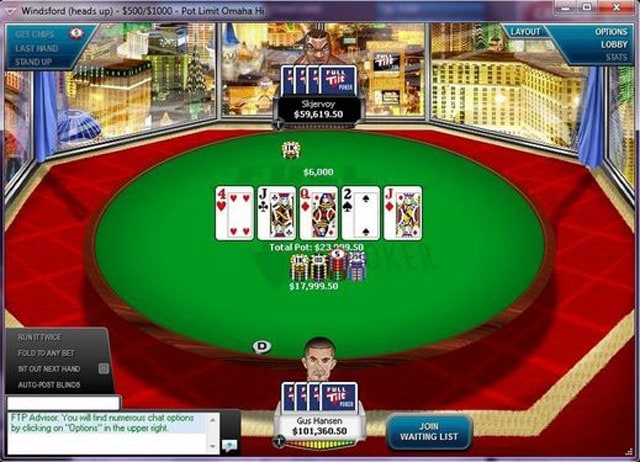 How does he fund the massive losses?
Many fans out there are perplexed as to how Gus Hansen can afford to lose all this money without going completely broke.
In one of his interviews, The Great Dane explained that, although the losses hurt him, "he can still afford to buy a sammich."
According to some rumors, it is possible that Gus has been funding his poker exploits via high stakes backgammon matches, the game in which he appears to have a really tremendous edge over the opposition.
Passion for Bridge
Lately, Hansen hasn't been that active in the high stakes games, as it's been about a year since his last appearance on either Full Tilt or PokerStars. It seems that the poker playboy has discovered a new preoccupation altogether, namely, the game of bridge.
His passion for bridge has never been a secret, but in 2015 he joined a business venture in his homeland, starting a company which aims to address and solve some of the most common problems in the modern-day bridge.
Whether Hansen's passion for poker will reemerge or not is anybody's guess. All we can say with a relative dose of certainty is that his reappearance in the high stakes circles would make both, his fellow players and the railbirds, very happy.
You can follow Hansen's (infrequent) Twitter updates @GusHansen
A lifelong poker player who moved online in 2004, Josh founded Beat The Fish in 2005 to help online poker players make more-informed decisions on where to play and how to win once they got there. He hopes to counter the rampant dishonesty in online gaming media with objective reviews and relevant features. Tech nostalgic. Fondly remembers the soup avatar at Doyle's Room.