3 things you may not have known about the incomparable Chip Reese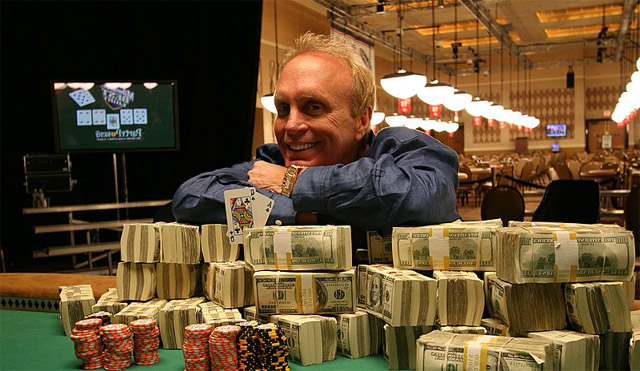 David "Chip" Reese's introduction to the high-stakes poker world is an interesting one. He received his undergraduate degree from Dartmouth College in the early 1970s and planned to pursue his graduate law degree at Stanford.
On the way out west, Chip and a friend stopped over in Las Vegas with $400 each. Apparently, Chip entered a poker tournament with that modest sum and won the event and $60,000. Following the tourney, he never made it to Stanford.
Chip Reese: never looking back
You should remember that in the mid '70s poker players weren't as well-regarded as today and certainly weren't treated like sports celebrities. Chip's parents didn't approve of his decision to drop out of law school and, in fact, continued to mail him checks to support himself.
In reality, Reese had built up a $1 million bankroll within 2 years of play in Las Vegas.
Many TV poker viewers of today aren't familiar with Chip Reese because of his lack of appearances at some of the top televised tournaments.
He has made an appearance on the World Poker Tour and won a total of three WSOP bracelets, including the inaugural H.O.R.S.E. event in 2006, but he was primarily a high-stakes cash game specialist.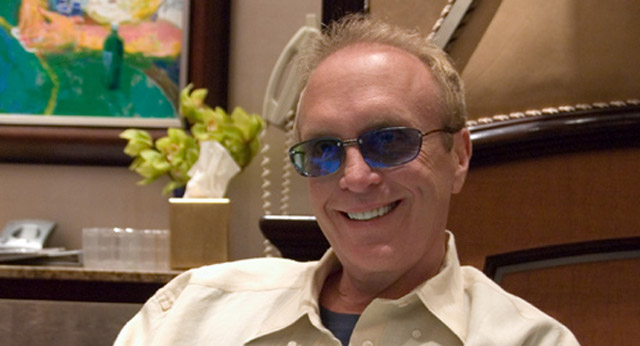 Chip Reese was a legendary cash game player
Reese used to play in some of the largest cash games in the world with the likes of Doyle Brunson, Bobby Baldwin, and Barry Greenstein. While it is difficult to measure exact winnings over time in these games, many speculate that Chip Reese has actually won more money playing poker than anyone.
Apart for his poker abilities, he became famous for his statement, "There is no one I won't play if the conditions are right."
He truly lived what he preached. It wasn't at all uncommon for Chip and another of the high stakes regulars to start the game heads-up, waiting for others to join.
Although he didn't necessarily believe he had an edge over his first opponent, he knew that the only way to get action was to give action, and starting the games was essential part of the money making process.
Chip Reese was always opinionated about the players who avoided to take a seat in the game if they did not think the conditions were just right.

Those guys have cost themselves a fortune over the course of their careers.
Legacy
Of course, Reese was an excellent No-Limit Hold'em player, but Doyle Brunson also called him the best Seven Card Stud player in the world.
In fact, Doyle commissioned him to write a section for his now-legendary Super System, which contained poker strategy chapters written by some of the top names in poker at the time.
In 1991, Chip became the youngest player ever inducted into the Poker Hall of Fame.
Chip Reese's death
Chip Reese passed away in December of 2007, at the age of 56. His death was caused by a heart attack and just like that, the poker world lost one of its great legends. He will always be remembered by the fans, but perhaps even more by his fellow players.
He reached his peak at the time when poker was just starting to pick up some speed so there is no arguing that the fans were robbed of a chance to watch one of the great poker minds at work at least a bit longer.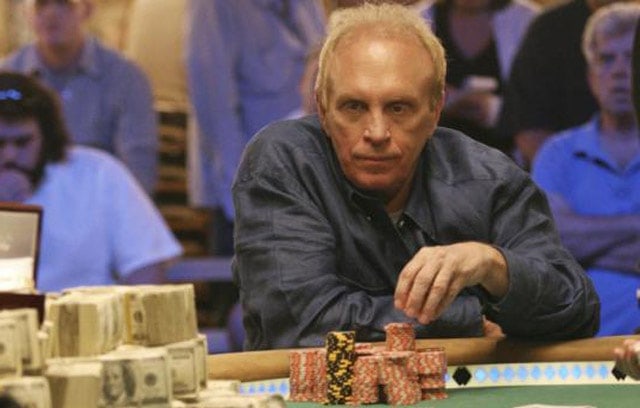 Players who had the honor to know Reese, like Brunson, Greenstein, and others, have nothing but words of praise for his talent and his overall character. Barry stated on several occasions that Reese might be the best all-around player to have ever lived.
One of the amazing things about him was his ability to quit even when behind for higher priorities.
According to one story, he once left the game, losing about $700,000, because he wanted to go watch his son play in the Little League game.
A lifelong poker player who moved online in 2004, Josh founded Beat The Fish in 2005 to help online poker players make more-informed decisions on where to play and how to win once they got there. He hopes to counter the rampant dishonesty in online gaming media with objective reviews and relevant features. Tech nostalgic. Fondly remembers the soup avatar at Doyle's Room.