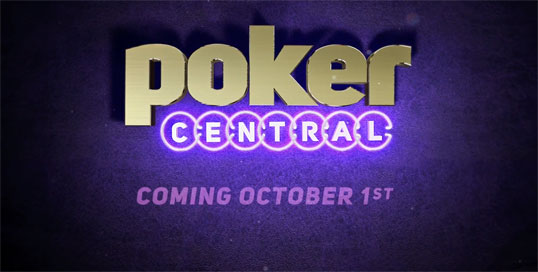 With launch dates wavering between October 1 and Q4 2015 depending on the source, Poker Central will open its figurative doors later this year and become the world's first TV network devoted solely to the game of poker. Pretty neat.
While it remains to be seen how well Poker Central will actually do they're serious enough to acquire 3 of the heaviest hitters poker has. Daniel Negreanu, Phil Hellmuth, and Antonio Esfandiari have all agreed to help shape and promote the new network. Hopefully these star names actually contribute ideas more than just their likenesses.
The people behind Poker Central
Even if I'm not familiar with the names personally, it sounds as if Poker Central is getting veteran programming directors with strong backgrounds to instantly try make this a compelling and polished product. Some of them include Dan Russell (launched World Poker Tour on Travel Channel) and Sid Eshleman (Turner and Discovery).
How much will be original programming?
CEO Clint Stinchcomb claims that they have 2,000 hours of content ready to go, which is impressive. Stinchcomb cites cash games, tournaments, strategy, news, and poker biography as initial genres of programming.
I would be interested to know what percentage of programming is syndicated from historical broadcasts (e.g. WSOP, High Stakes Poker, Late Night Poker) and what is actually originally produced by Poker Central.
Stinchcomb says that, "about half of our programming will be U.S. television premiers," so it sounds like a strong balance of half-syndicated and half-original programming. I would imagine the historical broadcasts would fill the late-night and early-morning hours, which is a fantastic departure from the infomercials that fill other niche and even mainstream networks.
Poker 24/7
I think the most noteworthy part about the programming is that Poker Central is being billed as poker TV all day every day. They actually trademarked the phrase Poker 24/7™, meaning this isn't going to be akin to niche networks like the defunct G4 that had an hour or two of video game programming per day and filled the rest of the schedule with syndicated COPS reruns.
How to watch Poker Central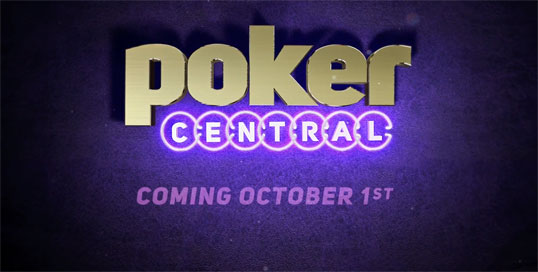 The delivery format of Poker Central is intriguing because they claim viewers will be able to watch on TV, mobile, tablets, computers, and any other streaming device.
Poker Central also will be able to be steamed worldwide. What this sounds like is that, while they should get some partnerships with cable and satellite carriers (details are scarce on that) to add it to their channel lineups viewers worldwide can also watch it from any online device without a cable subscription.
I'm interested to see which providers they make deals with. Unfortunately, it's barebones official website gives little information on anything.
Types of Programming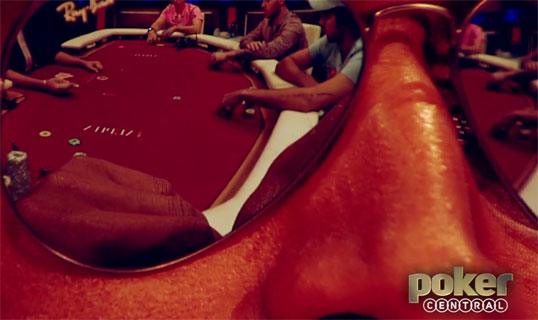 Poker Central will air poker around the clock, which is interesting enough, but what will actually fill the schedule? Early press releases were promising, citing "access to exclusive tournaments, celebrity players, player profiles, and tips and tricks."
About half of the actual TV schedule has been billed as "premieres", likely meaning the other half will likely be historical tournaments originally shown on other networks.
Poker Central Shows
Pokerography
We now know about 2 of the flagship programs. One will be Pokerography, perhaps best described as poker's version of ESPN's 30 for 30 or NFL Network's America's Game. Each episode will profile a different poker legend through the lens of family, friends, rivals, and real-life access.
It sounds fascinating for fans of the game and is really an unprecedented form of poker television. Confirmed players with their own feature include Phil Hellmuth, Antonio Esfandiari, and Phil Laak.
Inside Poker
The other announced original program will be Inside Poker, which sounds most similar to SportsCenter for poker. It will be hosted by tournament director Matt Savage of WSOP and WPT fame and focus on the latest news and tournament results in the poker world. There will also be strategy and lifestyle features to round out the show.
My take on Poker Central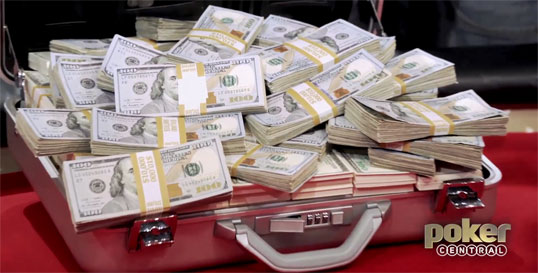 It's TV nirvana for poker players and fans. I'm genuinely excited about it for a few reasons. Firstly, I like the commitment of acquiring 3 of the main faces of poker to promote it.
Secondly, the fact that they're filling out the schedule with 24/7 poker is key. The idea of being able to tune in to poker easily at any hour of the day or night will be incredible.
Thirdly, the programming genres sound unique.
We all know what to expect at this point from televised tournaments and high-stakes cash games. We know it, we enjoy it, we're familiar with it. However, Poker Central will offer news, views inside the lives of players, and even strategy with shows like Pokerography and Inside Poker.
None of that has really ever commanded its own show on other networks. It would be incredibly entertaining and probably appealing to non-poker players. This type of poker programming has been available for years online but not with the polish and accessibility that an actual TV program would command.
The ability to DVR and watch content in the living room on the big screen will always trump what a few connected people can keep track of and watch online.
Is poker TV still relevant?
My only concern about Poker Central is that the idea seems about 10 years too late. Can you imagine the ratings for a 24/7 poker network at the height of the poker boom in the mid-2000s?
The game had never been more popular with a record number of new players looking to emulate the Cinderella stories told annually at the WSOP. Top pros were celebrated as rock stars in pop culture, not just poker culture.
Can poker players alone sustain it?
Poker still has a healthy dedicated player base with an unlimited appetite for all things poker. We're all going to be tuning in to Poker Central and probably loving it. But are poker players enough to sustain an entire TV network?
I believe the key to something like this surviving in today's culture will be making the lifestyle appealing to non-players, a point that doesn't seem lost on the network's management.
We won't have to wait long to find out what Poker Central like as it's due to launch by the end of 2015.