The Ultimate Guide to Professional Poker Player Nicknames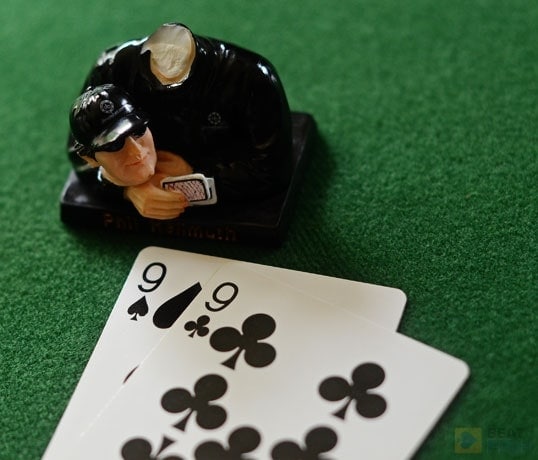 "Texas Dolly", "Amarillo Slim", and "Treetop" are just a few of the best poker player nicknames that date back to the good old days of poker.
The WSOP was young and professional respectability was just a pipe dream.
Even – and perhaps especially – in the poker world of today, earning a nickname is a sign of status and respect amongst peers.

Other times, poker name aliases are simply unavoidable based on a transparent personality trait (e.g. The Mouth, The Poker Brat).
Poker is unique in that it is tough to name any other sport or game that features so many nicknames for its stars.
Sure, other sports might have the occasional "Rocket" or "Golden Bear", but why does poker reign king of the aliases?
I'm sure you've heard many of these nicknames in your poker career, but I bet you'll pick up a few more after taking a look at my chart.
Reasons for poker nicknames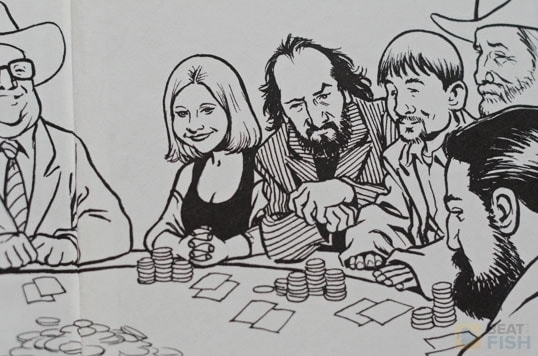 One reason for the incredibly number of poker nicknames may be the extremely individual nature of the game as opposed to team activities.
Perhaps it's simply the creative byproduct of long hours and late nights with the same characters at the table.
Besides, doesn't "Amarillo Slim" sound much more like a hustlin' rounder than Thomas?

Here's the kicker:
Poker names don't need to be nicknames to be recognized as great.
Notable no-nickname poker legends include Phil Ivey, Chip Reese, and T.J. Cloutier. Those are some cool poker names that don't need alteration.
To accompany my list of famous poker hand nicknames, the following list contains most of the well-known poker player nicknames. Keep reading after the list for the stories behind the nicknames.
Poker Nicknames Chart
| Actual Name | Nickname |
| --- | --- |
| Annie Duke | The Duchess of Poker |
| Antonio Esfandiari | The Magician |
| Barry Greenstein | The Robin Hood of Poker |
| Bobby Baldwin | The Owl |
| Brian Roberts | Sailor |
| Carlos Mortensen | El Matador |
| Chad Brown | Downtown |
| Chris Ferguson | Jesus |
| Crandell Addington | Dandy |
| Dan Harrington | Action Dan |
| Daniel Negreanu | Kid Poker |
| Darrell Dicken | Gigabet |
| David Reese | Chip |
| David Sklansky | The Mathematician |
| David Ulliott | Devilfish |
| Doyle Brunson | Texas Dolly |
| Erick Lindgren | E-dog |
| Greg Raymer | Fossilman |
| Gun Hansen | The Great Dane |
| Howard Lederer | The Professor |
| Hoyt Corkins | Cowboy |
| Humberto Brenes | The Shark |
| Jack Keller | Gentleman |
| Jack Strauss | Treetop |
| Jimmy Snyder | The Greek |
| John Cernuto | Miami |
| John Hennigan | Johnny World |
| John Juanda | Luckbox |
| John Murphy | MurphDog |
| Johnny Chan | The Orient Express |
| Johnny Moss | The Grand Old Man of Poker |
| Kenny Smith | Whatta Player |
| Layne Flack | Back to Back |
| Linda Johnson | The First Lady of Poker |
| Marcel Luske | The Flying Dutchman |
| Men Nguyen | The Master |
| Michael Mizrachi | The Grinder |
| Mike Caro | The Mad Genius of Poker |
| Mike Matusow | The Mouth |
| Mike Sexton | The Ambassador of Poker |
| Patrick Antonius | The Finn |
| Paul Clark | Eskimo |
| Paul Magriel | X-22 |
| Paul Phillips | Dot Com |
| Phil Hellmuth | The Poker Brat |
| Phil Laak | Unabomber |
| Randy Jenson | Dream Crusher |
| Scotty Nguyen | The Prince of Poker |
| Stu Ungar | The Kid |
| Thomas Keller | Thunder |
| Thomas Preston | Amarillo Slim |
| Tom Dwan | durrrr |
| Tom McEvoy | Grand Rapids |
| Viktor Blom | Isildur1 |
| Walter Pearson | Puggy |
DON'T
...spend another penny on yet another poker book.
I'm giving away my 6-part course if you download it in the next 24 hours.
"The whole PDF on the Beat The Fish guide was absolute gold for me. Very impressed, has really made a difference to how I play my game from when I first started. Definitely built up my confidence in the game and helping me to stop spewing off chips." -Dylan Walsh
Poker Nicknames FAQs
What are the most famous poker nicknames?
There are a number of well known poker nicknames both from the old days and from the more recent history.
Doyle "Texas Dolly" Brunson
To begin with the obvious one, there is Doyle 'Texas Dolly' Brunson, also called 'The Godfather of Poker'. The first one is just a combination of his first name and place of birth, while the second one was ascribed to Brunson because of his contributions to the game of poker.
His "Super System" revolutionized the game forever, uncovering many well-kept secrets of the game to the general public, so his 'Godfather' title is well-deserved.
Daniel "Kid Poker" Negreanu
A famous nickname of somewhat newer date belongs to none other than Daniel Negreanu. In poker circles and among the fans, he is known as 'Kid Poker.' Negreanu got involved with the game very early and was often the youngest player at the table.
In 1998, the Canadian made his debut at the World Series of Poker and managed to win a $2,000 Pot Limit Omaha event. Only 23 at the time, he became the youngest WSOP bracelet winner and was named 'Kid Poker' by his peers. The nickname stuck to this very day and Daniel clearly loved it as he has been using it as his online alias for a very long time.
Dave "Devilfish" Ulliott
Dave 'Devilfish' Ulliott is one of the poker legends who are sadly no longer with us. As for how he got his nickname, according to the man himself, it happened by accident. Just like in other walks in life, sometimes people will call one another a certain name at the table and it will stick.

One night, Ulliott was playing in his regular game, applying his usual and unpredictable style, when all of a sudden another regular told him he was a real devilfish.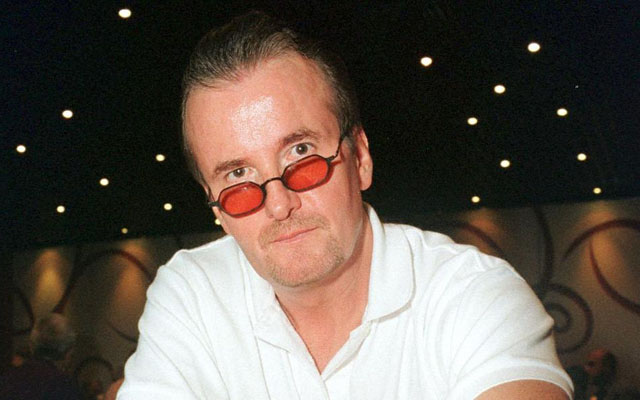 Dave was confused for a moment, as this was the very first time he heard the expression. His friend explained that it was a particular species of Japanese blow-fish which had to be prepared just right before serving, otherwise its poison could kill you. Ulliott took liking to his newly found nickname and became one and only 'Devilfish.'
Michael "The Grinder" Mizrachi
If you are a poker fan, you must have heard about 'The Grinder.' Although this is also a common poker term, as a nickname it belongs to none other than Michael Mizrachi. Mizrachi has been playing poker professionally since early 2000's and has had impressive results, amassing close to $15,000,000 in live tournament earnings.
There is no particular mystery behind his nickname – it came mostly because the other players took notice of his ability to grind long hours at the tables day in and day out.
Antonio "The Magician" Esfandiari
Antonio "The Magician" Esfandiari got his nickname thanks to his profession prior to taking on poker as a full-time gig. Yup, you guessed it right, Antonio was a professional magician, performing tricks in California and, apparently, earning decent money doing it.
It was only later that he discovered poker and fell in love with it. In a number of interviews he has given, Antonio has often emphasized how the skills he has developed doing magic have helped him a lot at the tables.
On occasion, you will see "The Magician" pulling the old rabbit out of the hat and performing a trick or two between hands, to the delight of his fellow players and spectators.
Barry Greenstein – "The Robin Hood of Poker"
One of the best known faces on the circuit, Barry Greenstein is known as the 'Robin Hood of Poker.' Barry earned his nickname for selflessly giving away a large portion of his significant tournament earnings to various charities.
Since cash games have always been Greenstein's bread and butter and, according to numerous reports, he's done very well for himself over the years, he decided that giving up a part of his tournament winnings to those less fortunate was the right move.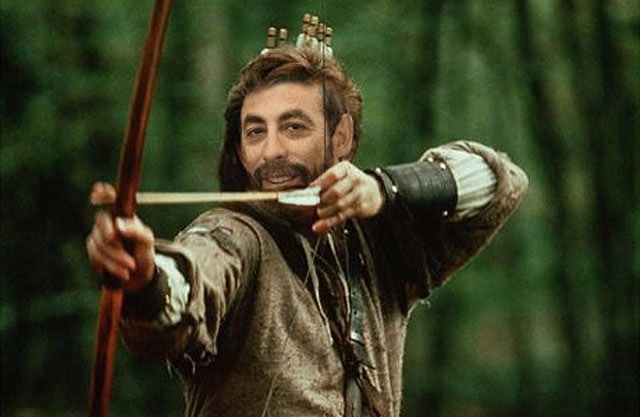 If you are wondering why "Robin Hood" and not some other historical figure, it's probably because Barry has been "robbing" his rich opponents for years, but instead of using the bow and arrow, he uses his intellect and superior skills.
Are there any funny poker nicknames?
Yes, there are quite a few funny poker nicknames. Some of them are self-evident, some of them not so much unless you know the story behind them.
Chris "Jesus" Ferguson
For example, the origin of Chris Ferguson's nickname is not hard to guess. His long hair, coupled with his calm, composed, and almost unnoticeable presence at the tables have inspired poker fans to dub him 'Jesus.'
He was also one of the founding fathers of the doomed Full Tilt Poker, which previously served American online poker players. Ferguson has made no formal apology to affected players and has largely remained unseen since the collapse of the former online poker powerhouse.
Humberto "The Shark" Brenes
On the other hand, Humberto 'The Shark' Brenes didn't get his nickname so much for his superior skills at the tables but more because of his shark-shaped card protector, which has become his trademark.

If you've never seen Brenes in action, I suggest you check some of YouTube clips and everything will become clear. Humberto and his shark have been known for putting up quite a performance at the tables.
Phil "Unabomber" Laak
Phil Laak, also known as 'Unabomber' has earned his nickname because of his peculiar dressing style. Always wearing dark hoodies while playing and covering his head almost entirely with a hood and sunglasses, Laak was likened to the police sketch of Ted Kaczynski, the notorious terrorist (dubbed Unabomber by the media) who was involved in a number of bombings that took place between 1978 and 1995. Not so flattering, but nicknames often aren't.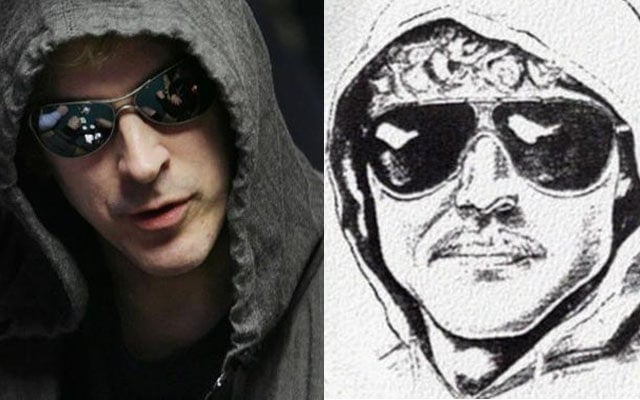 Mike "The Mouth" Matusow
One we all know and love (or hate, depending on your take on poker) is Mike 'The Mouth' Matusow. While there is no mystery whatsoever as why his fellow players would dub Matusow 'The Mouth' it is still funny because we all know that Mike just can't help himself.
He is one of a few players who will always share what's on their heart at the moment, regardless of consequences. Although his mouth has gotten him in trouble on occasion, we all know he's never going to change.
What are some of the best online poker nicknames?
As online poker has started to gain prominence, so have the nicknames of players connected to it. Those who achieved significant success at the virtual felt, although often anonymous, would become stars over night. Since these online aliases were frequently the only thing the railbirds knew about their new heroes, their importance was thus augmented.
Tom "durrrr" Dwan
The notorious Tom 'durrrr' Dwan, the man who's been missing in action for quite some time now, had stolen the attention of the poker public a few years ago. There were numerous theories about the origin of his strangely-sounding 'durrrr' nickname until he finally explained it in an interview.
The only reasoning behind it was that he believed it would annoy and tilt his poker opponents online. If his results are anything to go by, he at least partially succeeded in his plan.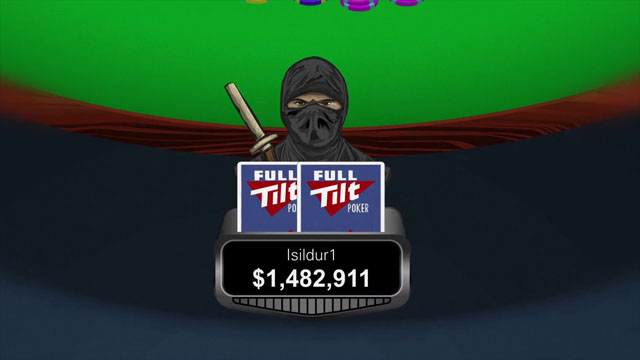 Viktor "Isildur1" Blom
Viktor 'Isildur1' Blom was an online enigma for a long time as no one knew the identity of the man (or woman) clicking buttons behind the screen. While his nickname has some resemblance to that of Dwan's, it is completely accidental. Those familiar with the Lord of the Rings lore will recognize the name Isildur as that of a person who created the realm of Gondor.
Featuring his ninja avatar on Full Tilt Poker and taking on the best players in the game, 'Isildur1' was certainly a mystery and the only thing his opponents could guess with a relative dose of certainty was the he is a J. R. R. Tolkien fan.
Bertrand "ElkY" Grospellier
When talking about online poker nicknames, it is almost impossible not to mention Bertrand 'ElkY' Grospellier. The Frenchman started his online gaming career playing StarCraft and had more than his fair share of success. His massive wins and public exposure eventually earned him a place on Team PokerStars.
Upon discovering poker, he switched the games but kept his handle. Since he spent a lot of time in South Korea during his StarCraft days, he had to come up with an alias because the Koreans had troubles pronouncing his real name and so 'ElkY' was born. Today, this is his nickname in both, the real and the virtual world at poker sites like ACR.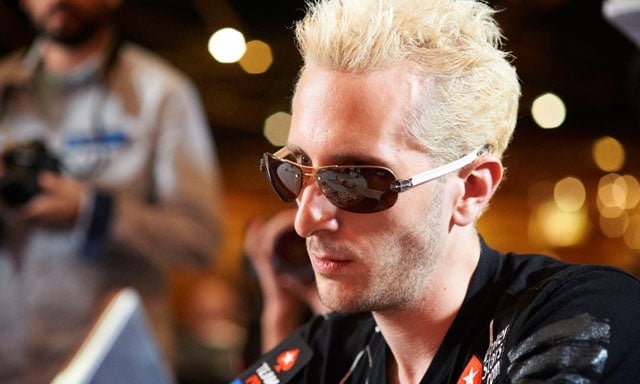 Dan Jungleman12 Cates
Dan 'jungleman12' Cates has been one of the biggest winners in the online high stakes arena. His 'jungleman' moniker has become synonymous with a winning poker. As for the origins of the nickname, Cates claims he got it from his friends with whom he played live low-stakes poker – and sucked badly at it.
Of course, there are many other online poker nicknames worth a mention, like Phil 'Polarizing' Ivey, Patrik 'FinddaGrind' Antonius, Ben 'Sauce123' Sulsky, etc. If you are interested in finding out more about some of them, definitely check our The Top 10 Legends of Online High-Stakes Poker article.
A lifelong poker player who moved online in 2004, Josh founded Beat The Fish in 2005 to help online poker players make more-informed decisions on where to play and how to win once they got there. He hopes to counter the rampant dishonesty in online gaming media with objective reviews and relevant features. Tech nostalgic. Fondly remembers the soup avatar at Doyle's Room.