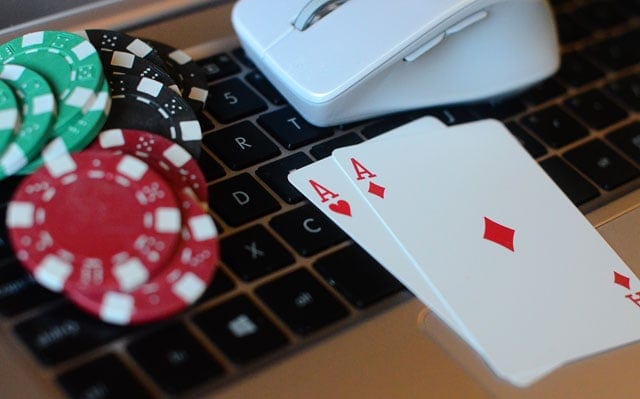 [btf_block title="TL;DR – Online high-stakes poker" symbol="4″ bgcolor="868686″ textcolor="fff"]
High-stakes poker online is generally considered anything $50/100 or above
PokerStars has been almost exclusively used for high-stakes games since 2011
Patrick Antonius, Phil Ivey, and Daniel Crates have all profited more than $10 million online
Tom "durrrr" Dwan has largely disappeared, but was one of the original online high-stakes success stories
A single session can often leave high-stakes players ahead or behind millions of dollars
[/btf_block]
The virtual poker felt has seen it all over the years: seven-figure pots, fortune-exchanging hands, and players going from bust to robust (and vice-versa) in a matter of hours. Some names were forgotten as quickly as they appeared, but others have persevered and earned their place among the legends of online high stakes poker.
I am talking about players who have kept us loyal railbirds awake late into the night. We've enjoyed their high stakes bluffs, we felt the sting of their bad beats and experienced the excitement of their 24-hour sessions almost as if we were sitting at the tables.
What is considered a high stakes poker game?
Before actually getting into the list it's worth mentioning what a high stakes poker game is defined as. There is no hard rule, but generally high stakes games feature the highest limits where 2 or more players are willing to sit down.
Online, I would classify anything at $50/100 or more to be high stakes games. Other common limits that draw active tables include $100/200, $200/400, $300/600, and occasionally $400/800 and $500/1,000. The most common games played are no-limit Hold'em, 8-game mix, and Triple Draw.
These games often have no maximum buy-in, making the blinds more a formality than an actual guideline for betting. The highest stakes online poker games often see players sitting down with 6-figure chip stacks.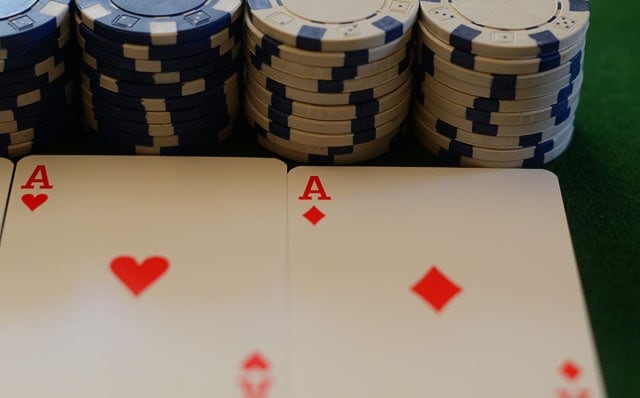 Offline high stakes games
For offline live games one of the most famous continuous high stakes poker games takes place at Bobby's Room within the Bellagio in Las Vegas. Named for its designer and namesake high stakes player Bobby Baldwin Bobby's Room often spreads $400/800+ mixed games for clientele like Doyle Brunson and Daniel Negreanu.
Where can I play high stakes poker online?
R.I.P Full Tilt Poker
Beginning in the mid-2000s with its impressive stable of high stakes poker players and high overall traffic Full Tilt Poker was the most common meeting place for stratospheric games. Branded pros, sporting custom avatars and turning the table text red in the lobby, would take on each other and anonymous high stakes challengers almost nightly.
PokerStars is online high stakes poker
Following Black Friday in 2011 and the subsequent shutdown of Full Tilt Poker the high stakes poker crowd has moved to PokerStars almost exclusively.
Even though they don't accept US players (a roadblock that doesn't seem to stop US-based pros) PokerStars is online poker at this point, drawing seven times as much traffic as their nearest competitor 888 Poker. It simply makes sense that high stakes poker games online would populate at the world's most populous battleground.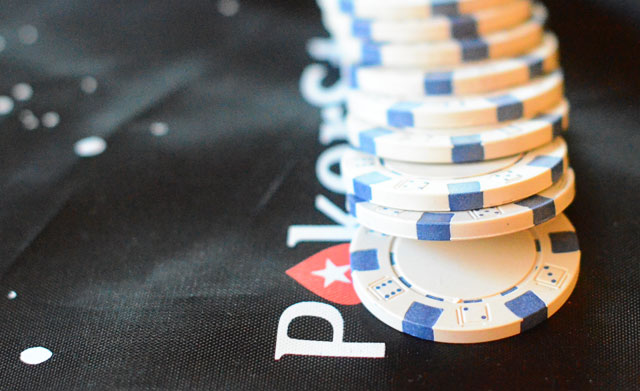 Old-school online high stakes poker legends
Phil 'Polarizing' Ivey
The man whose name is known to every single poker fan out there, Phil Ivey has crushed high stakes poker games for years, both online and offline. A master of many games, not only no-limit Hold'em, Ivey has never been the one to run away from a challenge.
Over the years, he has played under several nicknames. As a part of Team Full Tilt during the period of 2007-2011 he was known simply as 'Phil Ivey' and he amassed just shy of $20 million in high stakes poker game winnings, as reported by the HighStakesDB.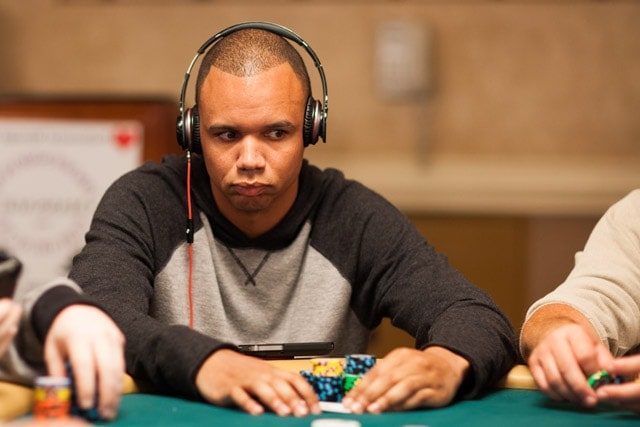 Screen name change at Full Tilt
After 2011, he seemed to have disappeared as PokerStars took over Full Tilt. After a while, rumors started circulating that he was now playing under the nickname 'Polarizing' as he was no longer a part of the team and requested the change.
The change of alias did not bring much luck to Ivey, however, as 'Polarizing' is currently more than $6 million in the hole.
Phil Ivey playing high-stakes poker games at PokerStars?
As for PokerStars, Ivey is believed to be 'RaiseOnce' there. Although he regularly frequents the high-stakes poker tables, things haven't been going his way there either, as he is stuck about $2.5 million.
This also begs the question on how he was able to play at an online poker site that doesn't accept US players, but big-name pros likely have connections for a non-us VPN setup.
Everything combined, Ivey is still up more than $10 million playing on PokerStars and Full Tilt (which is in the process of merging with PokerStars) and he is expected to start turning things around at the high stakes tables any day now.
Tom 'durrrr' Dwan
Although he has not been active lately, 'durrrr' will forever be remembered as one of the legends of online high stakes poker. Tom Dwan was one of original online success stories, turning his $50 deposit into millions, inspiring hundreds, if not thousands, to try and follow the poker dream.
Although Dwan's 'durrrr' alias has not been active since November 2013, Dwan seems to have quit while ahead, as HighStakesDB has his lifetime profit at $2.2. million.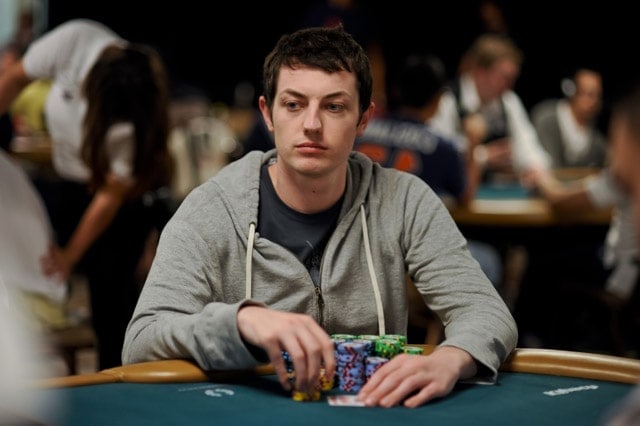 The "durrrr" challenge
One of the things 'durrrr' will be remembered for is his famous "durrrr challenge" in which he offered 3:1 on his $500,000 to anyone who could come out ahead against him after 50,000 hand of heads-up no-limit Hold'em. The challenge had the entire community pumped up, as some of the best players decided that the odds were just too good to pass.
However, what started as a great story in the making is yet to see a conclusion, as 'durrrr' has stopped playing online completely. The only semi-active challenge is the one against Daniel Cates, which has been dragging on since August 2010. Cates recently claimed that they have completed about 25,000 of the necessary hands.
Viktor 'Isildur1' Blom: Swedish high stakes man of mystery
The Sweden phenom Viktor Blom is perhaps one of the most controversial characters in online high stakes poker. He came out of nowhere, took the tables by storm, and offered to play anyone who was willing to take him on.
Blom's wild and unpredictable style combined with his apparent disregard for the money had pros cornered for a while. During that short period, "Isildur1" took some of the best in the game for several million dollars before he was eventually stopped.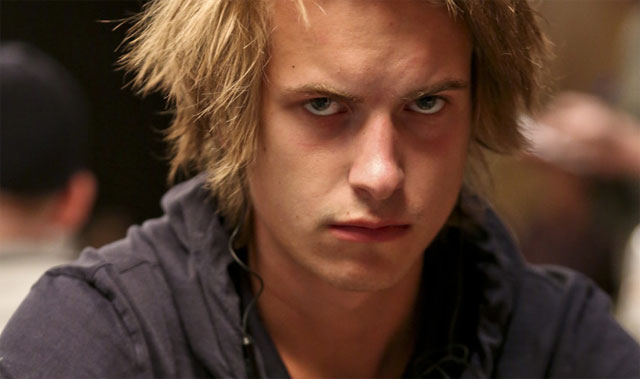 The mysterious Isildur1
Even more intriguing than his style of play was the fact that no one knew who the Swede was when he first appeared on Full Tilt in 2009. It took two years to uncover that the name of Viktor Blom was behind the infamous 'Isildur1'.
Blom's results are somewhat of a mystery, as no one can say with certainty how much he has won playing on the high stakes poker tables at untracked Euro sites where he started his career. As for his results on Full Tilt and PokerStars, Isildur1 is currently stuck about $2.9 million combined.
This may seem like a lot, but for someone who is used to winning and losing $1,000,000+ in a 24-hour period, this number is not as big as it seems at first.
Brian Hastings
Crushing a high-stakes poker legend
Although Hastings has booked admirable results at the virtual tables, his place among the legends of online high stakes poker will always be that of the man who broke "Isildur1". The epic session, which lasted nearly six hours, saw Hastings run over the Swede like a steamroller, taking him for a total of $4.2 million.
Controversy
It was possibly the most controversial session of online poker to ever take place. When all the dust settled, it was revealed that Hastings ran about $3 million above EV (simply put, he was running like God). Aside from that, Brian admitted that he and his poker buddies dissected Blom's play together, analyzing a huge database containing nearly all the hands that Swede had ever played.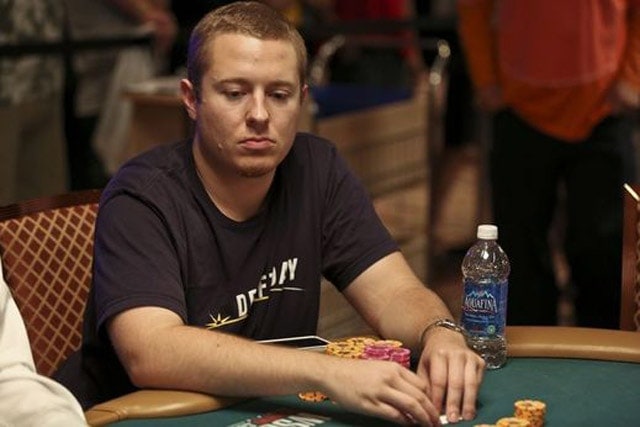 Most of the online poker community judged this to be unethical and unfair behavior, but aside from a minor penalty, Hastings, who was a Full Tilt Red Pro at the time, did not suffer any serious repercussions.
To date, Hastings has won around $4 million playing on Full Tilt and another cool million on PokerStars, playing as '$tinger 88$$'. Although his last tracked game dates back to 2013, there have been rumors in the community that he is now playing under different nicknames.
Patrik 'FinddaGrind' Antonius
Patrik Antonius is a Finnish high stakes poker legend who has achieved equally remarkable results online and live. Although there is not much controversy surrounding his career, Patrik's matches with 'Isildur1' were quite entertaining. It is also worth noting that at the time Blom was crushing 'durrrr' for millions, Antonius was for the most part able to keep his head above water against the Swede.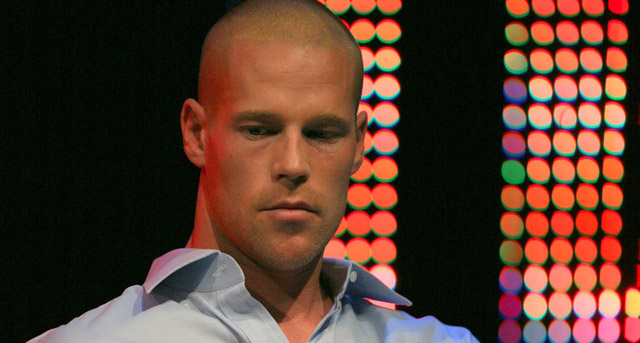 One of the most consistent players in the high stakes community, since his first recorded sessions in 2008, the Finn has amassed an incredible $17 million in profits on Full Tilt alone.
Like most of Full Tilt Red Pros, he changed his nickname to 'FinddaGrind' in 2013, although the data from HighStakesDB seems to indicate that this was also the alias he used back in 2007, before becoming a part of the Full Tilt elite.
Patrik's alias on PokerStars is not known. The rumor has it he plays as 'Fake Love888' and that account is in the hole about $1.5 million as of the time of writing this article.
Ilari 'Ziigmund' Sahamies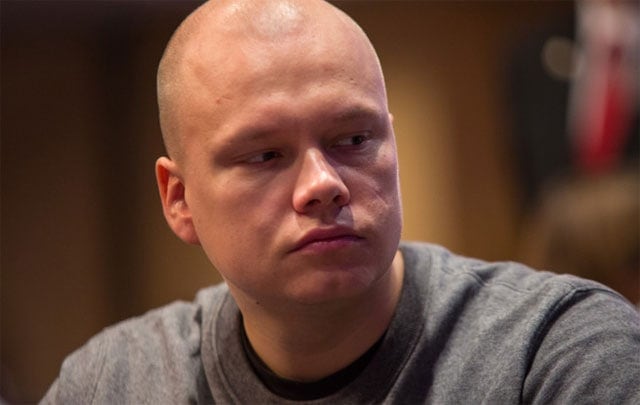 Without a doubt, Ilari Sahamies is one of the most colorful figures in online high stakes poker. His epic tilt-induced meltdowns and outbursts have made us laugh over and over again, adding some extra spice to already heated action.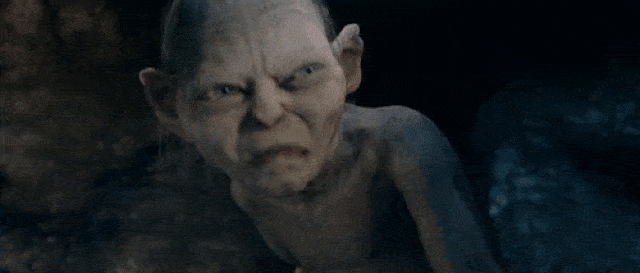 Much like his temperament, "Ziigmund's" results on Full Tilt Poker have been very volatile. As of today, he is up $360,000, with the last session taking place in August of 2014.
On PokerStars, Sahamies is known as 'Ilari FIN' and he has been very active on that account since February 2011. As of today, he seems to be up more than $1.3 million.
The new breed of legends in online high stakes poker games
Although high stakes online poker as a whole has a rather short history we can still discern between the "old school" and the "new breed" of players. The line is not always clear so don't hold it against me if you don't agree with some of it.
Daniel "jungleman12" Cates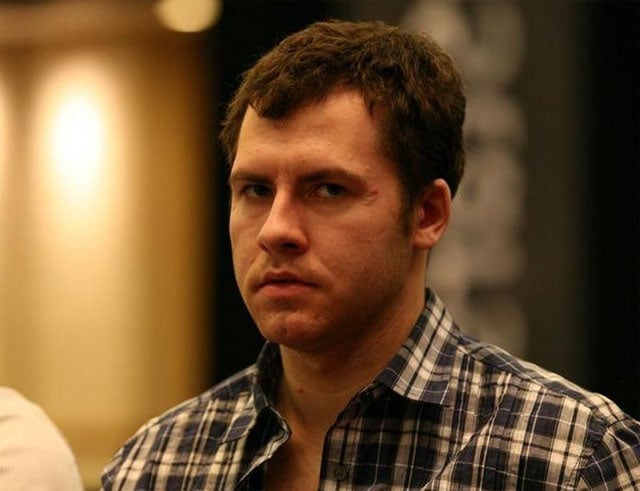 Daniel Cates joined the upper echelon of high stakes players in October 2009 playing as "jungleman12" on Full Tilt Poker. His graph would quickly skyrocket, proving to everyone that Jungle's got the game. In September last year he crossed the $10 million mark on his Full Tilt account.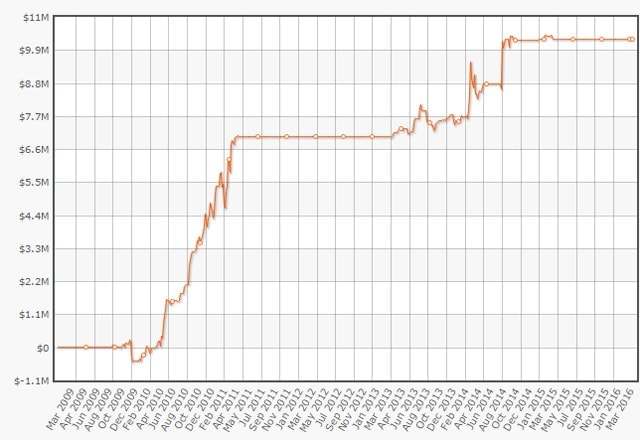 On PokerStars, Cates is known as "w00ki3z" and is a regular participant of the nosebleed games of all shapes and sizes. Although he has been active since 2011 his results there are not as impressive. That being said, more than $800,000 in winnings is nothing to frown upon.
Ben "Sauce123" Sulsky
Although "Sauce" has been around the block for a while, he belongs more to the new breed of players who spent hours studying the game, turning their newly found knowledge into a cold, hard cash. His first games on Full Tilt took place in October of 2008 as "Sauce1234" and as of today, he is down $400,000 on that account.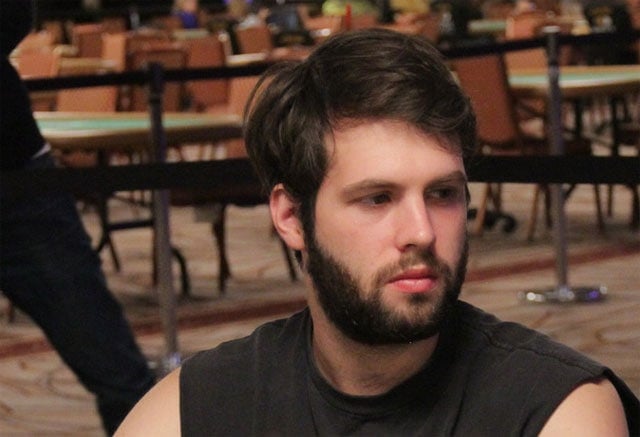 His efforts on PokerStars, however, have been much more fruitful. Playing as "Sauce123" since 2011, he was able to amass the profit in excess of $4.5 million and is widely regarded as one of the best heads-up players in the world.
Alexander "joiso" Kostritsyn
Alexander Kostritsyn has (sadly) opted out of having his long-term results shown, but if you belong to the loyal army of high stakes rail birds the nickname 'joiso' certainly rings a bell. The young Russian has been a regular fixture in all the games and from what I can figure out he has been posting very decent results.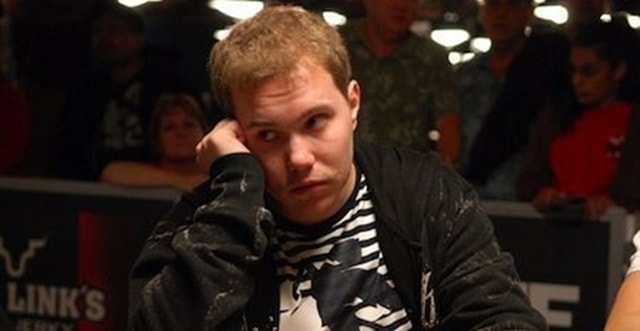 Kostritsyn has also been known to play as "PostflopAction" on Full Tilt Poker.
Timofey "Trueteller" Kuznetsov
Another online high stakes poker regular whose identity had been a secret until recently, "Trueteller" is one of the driving forces behind the biggest games on PokerStars these days. Timofey Kuznetsov revealed his online identity during a casual conversation in last year's WSOP Poker Players' Championship.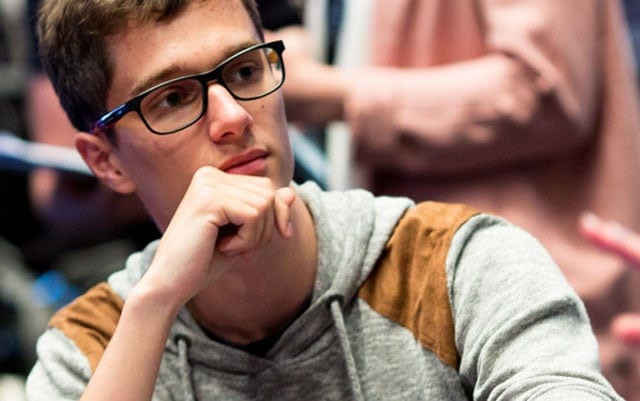 "Trueteller" has also opted out of having his results available to the public so I can't say with certainty how much he is winning or losing, but he spends a lot of his time playing at the highest stakes.
Other legends of online high stakes poker
There are many more names that deserve to be on this list, but it is impossible to put them all in one article. The likes of Phil 'MrSweets28' Galfond, Ike 'luvtheWNBA' Haxton or Alexander 'Kanu7' Millar certainly deserve to be mentioned as well.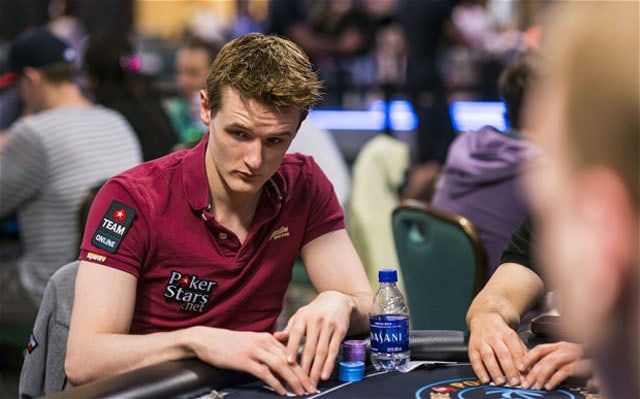 We can expect this list to also be expanded with some newcomers chasing their piece of fame and riches, as there are always those looking to test their metal against the best in the world. A new 'Isildur1' is probably already in the making, patiently waiting his chance to once again shake the fundamentals of the high stakes poker community.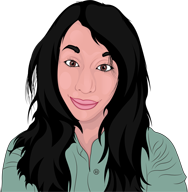 Bethany has been working in online gambling for over 13 years. She got her start in the industry as her first job after graduating from the Professional Writing Program at York University. Having written for many online gaming publications and worked with top casino operators, she has unique insight into the gambling market. Bethany maintains a personal interest in iGaming as she continues to play poker online as a hobby.